In this video Reuben shares afew tips to help ensure your kids have a fun, safe and successful journey into SUP. Reuben talks about how…
• board size is key
• don't underestimate the paddle
• explain how it works
• technique isn't everything
• let them have fun
• weather does matter
• wear the right gear
• give them the opportunity to watch
• make them aware
• bonus tips
Remember, all kids are different, learning in different ways and wanting to do different things on their SUP. But get it right and they'll soon be loving SUP just as much as you.
Video Sponsored by Shark SUPs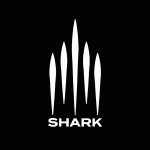 This video has been kindly supported by Shark SUPs.  Shark SUPs have 2 great kids board in their range that we have been using while making this video, both are well designed for kids needs and have  amazing environmental packaging.   Thanks to Shark SUPs for allowing this video to be made.
Also watch one of our older videos for more tips for SUPing with younger kids