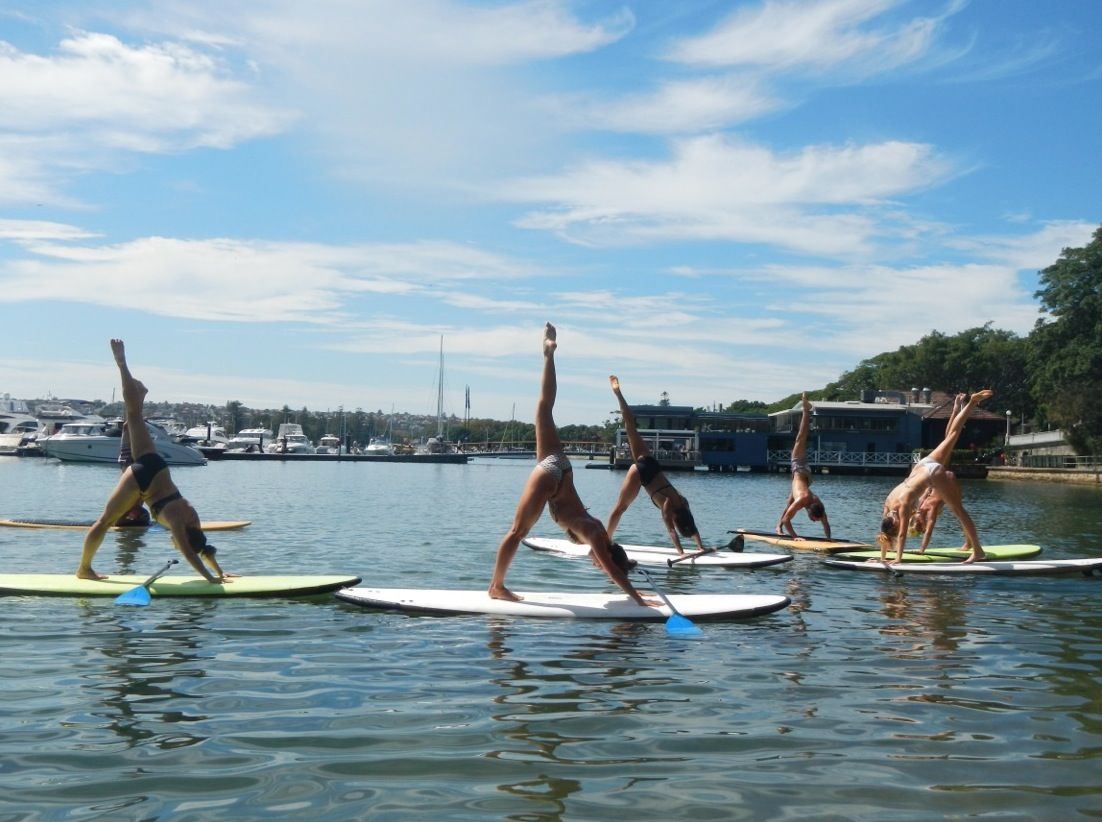 SUP Yoga participation is gaining momentum daily but is it just a fad or is there some substance that will ensure this aspect of SUP is around for the long term?
You can ask any range of people and some will say, "man that SUP Yoga, is just crazy! Why would you do yoga on a SUP board?? Then there are many others who attend SUP yoga sessions religiously.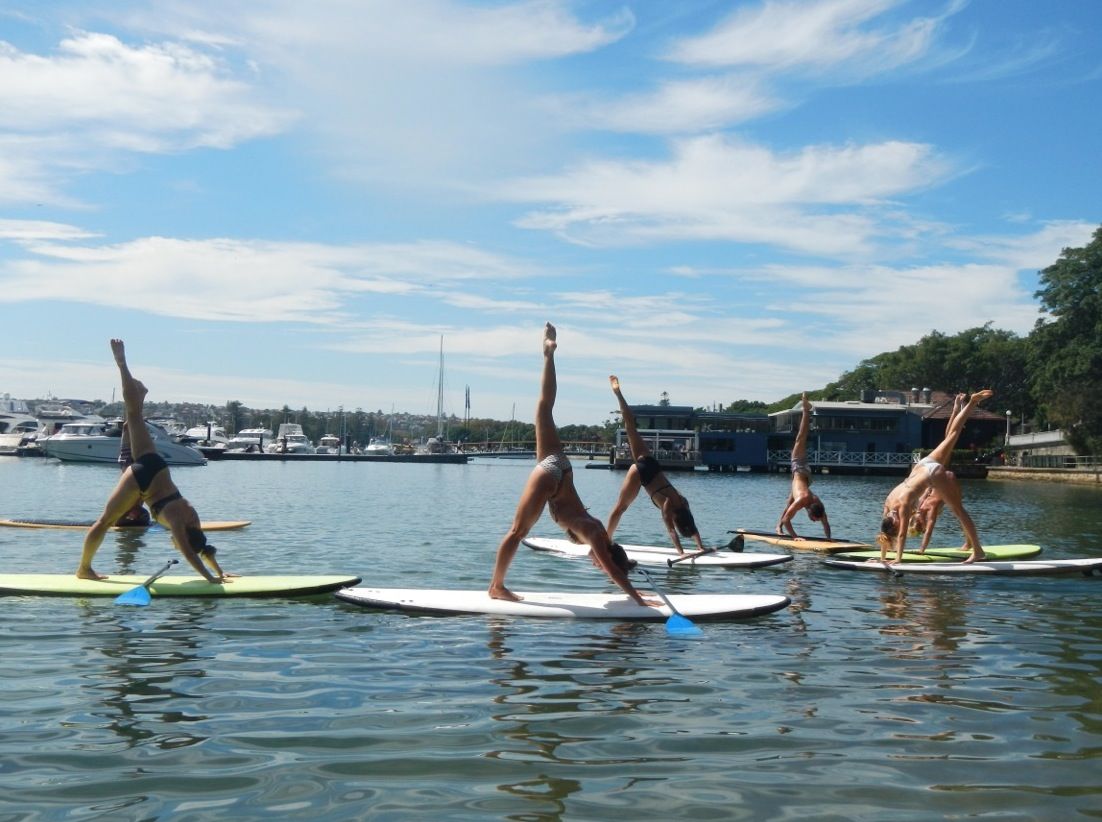 What is SUP yoga?
Charlotte Piho, an ASI Trainer specialising in training SUP Yoga Instructors, says: "SUP yoga is conducting a relaxing yoga session on the water without the need for a lot of paddling.  It's not about doing fancy poses, but going safely on a board and connecting with self in a beautiful environment. Even persons experienced at land yoga can enjoy a basic SUP yoga session, as the most basic of yoga poses are much more challenging on a SUP board."
Piho has been delivering SUP yoga classes at her dedicated SUP yoga school in Australia and the Cook Islands for over 4 years.  She has seen growth in SUP yoga participation double each year. For many it's just the about getting outside amongst the natural elements instead doing yoga in the 4 walls of a yoga studio.
Sharee Sanderson qualified last year as an ASI SUP Yoga Instructor. A certified yoga teacher, she said she got into SUP yoga instructing as she loves being on the water.  "SUP allows me to share my passion for water sports with my kids and SUP yoga challenges me in my favourite environment." 
"One of the main challenges with SUP yoga not becoming a fad is to ensure there are properly qualified and educated SUP Yoga Instructors" says Tania Nesbitt, CEO for ASI (Academy of Surfing Instructors), a training organisation that trains SUP instructors across a range of disciplines.
"We see many people delivering SUP yoga sessions who have no formal yoga teaching qualifications or even correct SUP ability and knowledge.  It's a potential accident waiting to happen" says Nesbitt.
SUP Yoga is dealing with water and wind elements, an unstable board surface and a person. The wrong yoga stretch, placement of hands or even a lack of understanding of SUP board dynamics as it relates to yoga and the natural conditions can make all the difference in safety or injury.
The SUP Yoga instructor needs to hold the Level 1 SUP Instructor (Enclosed flat water) certificate which covers SUP skills and knowledge, risk management and hazards and safety applicable to the sport of SUP, plus a flat water rescue certificate and senior first aid certificate as an added safety measure.
Also, the SUP Yoga instructor needs to hold a minimum 200 hours Yoga teachers certificate.  This ensures knowledge to deliver yoga poses safety and without injury.
The SUP Yoga instructor then completes a one day SUP Yoga Instructor workshop  that covers specific risk and hazards for SUP yoga, locations and equipment and yoga poses and sequencing specially modified for SUP, with safety in mind.
Piho said she learned SUP yoga by trial and error over the years.  And this process can result in the slow growth in SUP yoga activities and interest. Increased professionalism and education about yoga poses and sequences that are ideal for SUP yoga, will ensure that participants have an enjoyable experience.
Enjoyable experiences lead to more participation and that is not a fad.
Charlotte Piho conducts SUP Yoga Instructor workshops around the world. She is in Singapore on 1 April 2014, Amsterdam on 5 May 2014 and Alicante-Moraira Spain on 9 May 2014.
Words by : Tania Nesbitt, CEO for ASI (Academy of Surfing Instructors)
For more information about ASI SUP Yoga check out the ASI website here.