Top SUP athlete Bruno Hasulyo and X-Bionic have teamed up to create the first high-performance super lightweight racing SUP designed and created for efficiency and comfort.
25-year-old Stand Up Paddle World Champion Bruno Hasulyo has a dream. Creating the fastest, lightest and most comfortable board possible. Throughout his career he's always had one goal in mind: leading. Stand-up paddleboarding is an incredibly technical sport so the equipment that you're using is crucial for success.
"I can bring change and innovation into the sport of Stand Up Paddling and that's why I partnered up with X-Bionic®, a company that has the same philosophy. Leading. Leading without the fear of being different, without the fear of being totally new, thinking outside of the box. That's what innovation is all about. That's what X-Bionic® SUP BR1 is all about. " – Bruno Hasulyo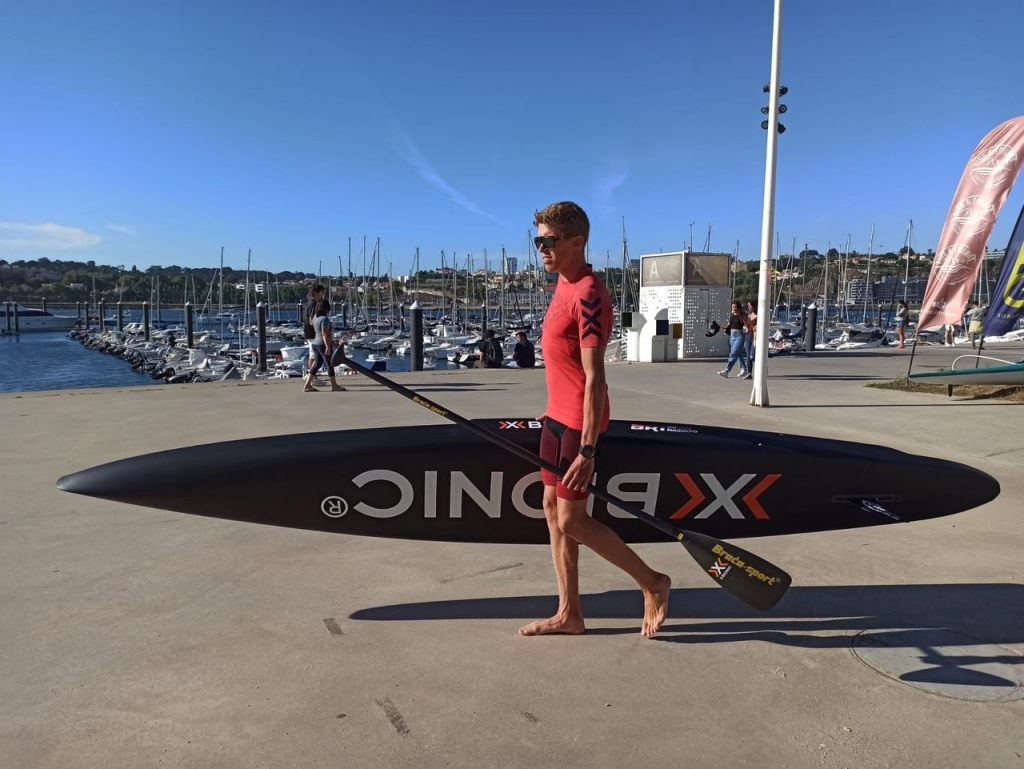 Bruno's new board is 14′ x 22″ and is composed of;
Kevlar (3%)
Carbon Plain (52%)
PVC Foam (10%)
Fiber glass (30%)
Epoxy Resin (5%)
It weighs under 10kg, is engineered for riders up to 90kg and is truly a racing machine.
Want us to review this product?