Scott McKercher from SMIK SUP scored some epic waves close to his home in Western Australia. Riding a prototype for a new SMIK SUP surf shape model called the Bonza, we got a hold of Scott to give us the rundown on what we can expect from this board. 
"This board is kind of the opposite of the hipster twin in sensation. The turns are more drawn out and the drive you get from the board is amazing, so it has really quick acceleration. It feels like the turns also roll more off the back foot in a single fin style with the area pin tail and bottom shape combining for this. I tried a big centre fin which had an airy, flighty sensation, plus also a 5 fin set-up which felt completely different again. Overall, I kept coming back to the 3-fin, thruster set-up. 
You would think the deep double concaves between the fins would be drag buckets, but in fact is the opposite! The rocker is so flat down the middle of the concaves and through the tail that it makes it just power along like a rocket. However, there is still plenty of curve to the outline shape which gives this board the ability to manoeuvre easily. The other surprising factor is how well the really wide area pin tail handles juice and bigger waves. As you can see from the video, it tracks and drives and you can really load up the back foot on turns. I'm pretty much lovin it!"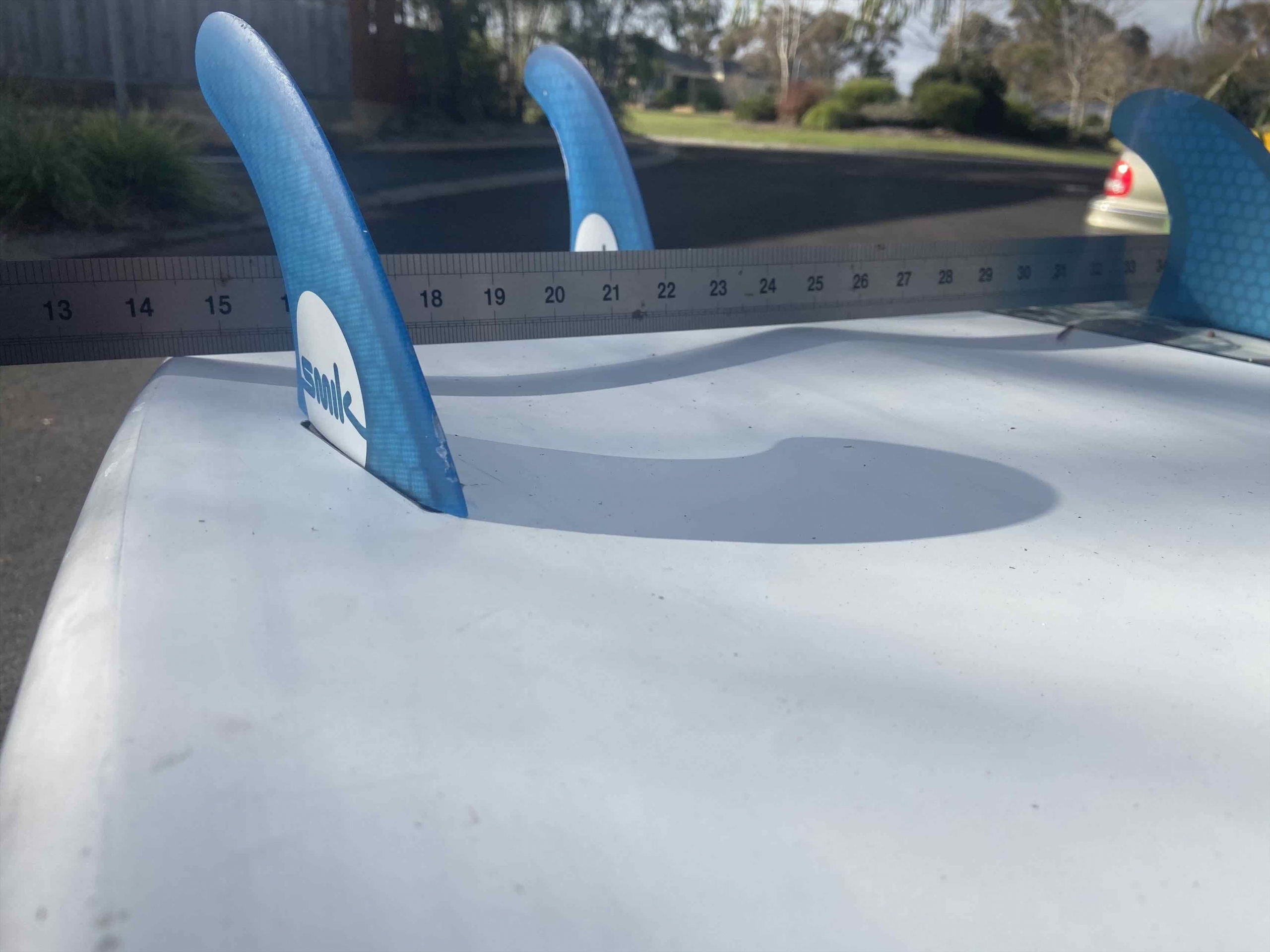 Awesome words Scott. We love that infectious smile during the video as well! Looking forward to seeing this range of SMIK Bonza SUPs appear on the market soon.
Let us know in the comments below if we should do a review of this board or add it to our SUP surf test!
Other Smik boards
-
we've tested