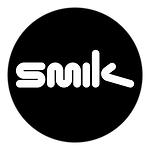 SMIK
Passion       Knowledge     Experience    
Who gives a damn about what I've done in the past. 
Everything I've done happened a life time ago and is almost like it never occurred. 
However what it did do is give me a solid foundation about whether or not a board had flow. Whether it accelerated through and projected out of a turn. How it reacts with the lip. The end goal is always the same. Produce a board that makes you want to stay out because you're having too much fun… Success.
Whether or not it had any hang ups in design or whether or not the board did things it not only was supposed to, but allowed the spontaneous magic to occur. It's what I've always done from 16 years old. Getting to design and test boards with legends like Greg Laurenson, Mick Manolas, Neil Scheltema and Svein Rasmussen. 
Immersed in shaping bays and thinking about boards has been my only constant amongst a lifetime of experiences that is constantly changing. Kinda weird.
It's hard to believe it's two years down the track already. However, slowly but surely, SMIK is starting to find it's place within the SUP landscape in Australia, New Zealand, Europe and the UK where there is distribution thus far.
As the industry evolves, SMIK is finding itself as the high end product without the high end price tag. Like a ripple on a glassy lake, the echo of SMIK performance it starting to be heard via word of mouth along with some very favourable test reports in international press.
Production has moved fully to Thailand in the newly established HCT factory which also has a vast background of experience behind it, producing the highest quality accurate shapes around.
Predominantly only producing for SMIK, HCT have excellent QC and duty of care with a core bunch of workers whom are highly skilled and  passionate about what they do. 
What's been tested is what's being produced and supplied.
– Scotty McKercher