Year after year, brands work hard to make their boards faster and better performing, and Starboard have always been a brand at the cutting edge of tuning board performance. With both their dedicated flat-water race board – the Sprint, and their all-water race board – the All Star, they have frequently been taking podium wins since the early days of SUP racing.
 A new breed of board
Back in 2016 Starboard dramatically changed their race boards by moving away from the standard flat bottom board shape and introducing big concaves & channels under both their Sprint and All Star boards. This was very much a new generation of race board design, which gave paddlers much more overall stability allowing racers to drop 2-3″ of board width, which in-turn increased many paddlers top overall speed.
Since 2016 Starboard have kept the deep concave and just tuned and honed the design year after year.
Until  now…
Starboard have a very clear goal before they put any race board into production. The new board has to be at least one board length faster after 50 stokes. This is a very clear and easy way to always guarantee new top speeds and race board progression. So after years of podium finishes, for Starboard to stop their tried and tested concave underneath the board and push their bottom shape out to the new Vee Design, it goes to show that if you really want to paddle faster and make the best race boards on the planet, you've got to be willing to change direction completely!
""The new 2020 Starboard All Star is simply the best all-round race board on the market" - World Champion, Michael Booth"
Starboard have released some very comprehensive videos about the new race boards, with product designer Ollie O'Reilly clearly talking though the changes. The biggest change that we can see will be with the All Star which will effect the boards performance in the open water into and away from wind & waves. The new Vee on the All Star will really make a difference to the board in the surf. This new bottom shape should make it much easier to trim and turn the board when surf racing and downwinding. This is definitely an area that will be a big improvement from the older All Stars.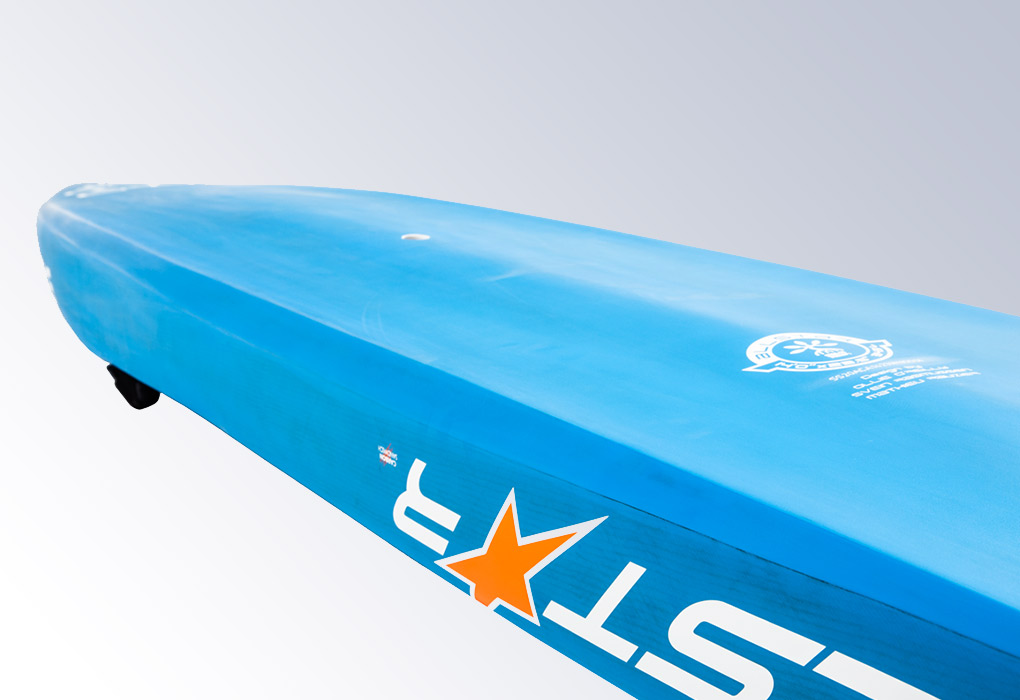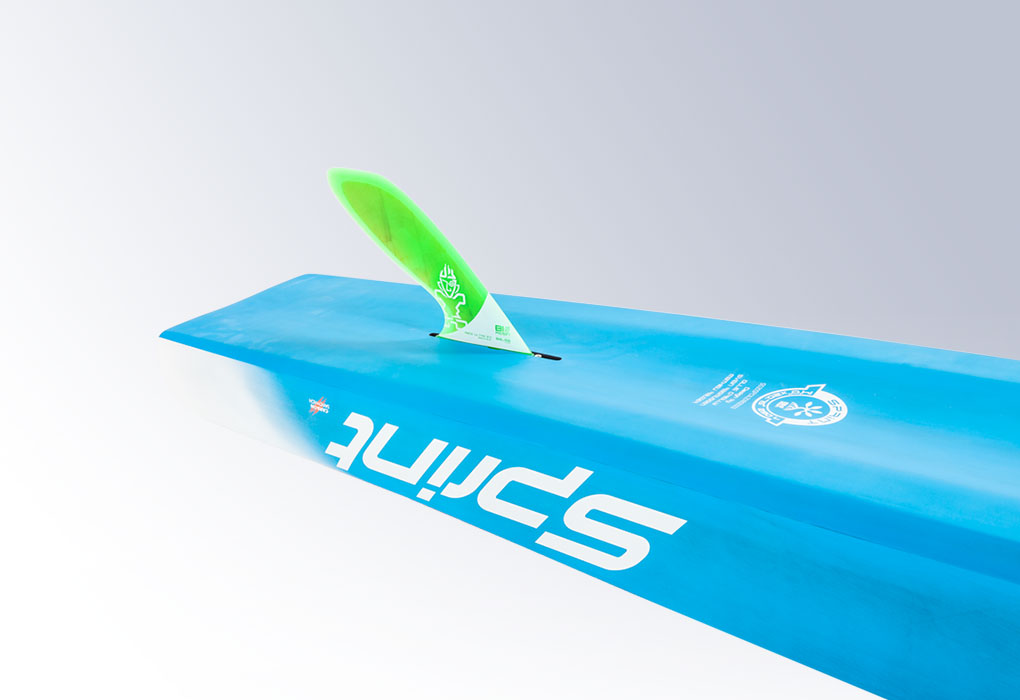 We will be looking at these boards in more detail on SUPboarder soon. But we are very impressed and excited to see the changes that Starboard have made for both the Sprint and the All Star in 2020. 
More information about the new All Star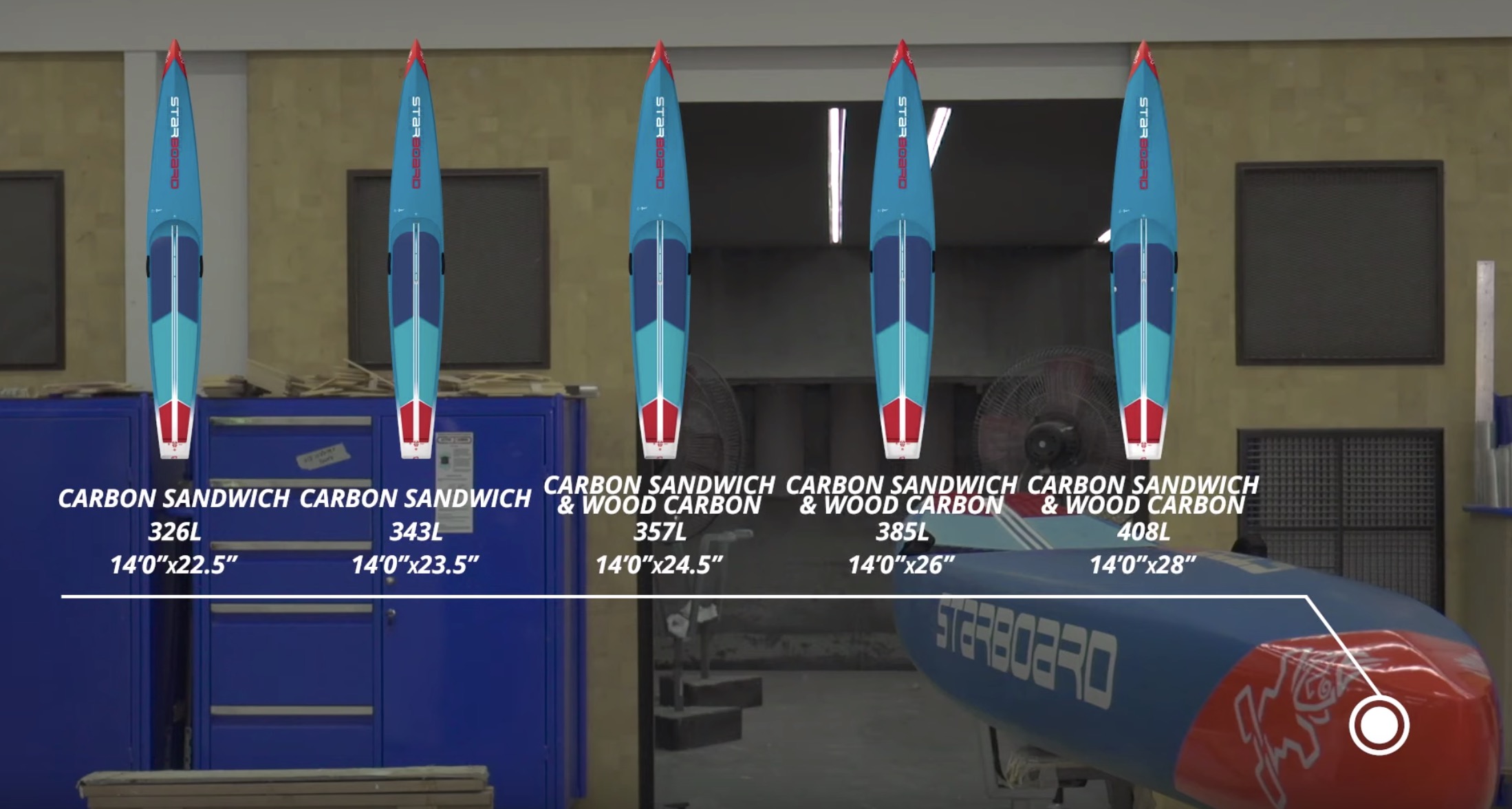 From progressive level riders to elite racers. The All Star is the world's most successful, user-friendly and versatile race design. The completely revamped bottom shape accelerates faster on the flat, responds better in chop and is more manoeuvrable in the surf.
Available in 2 race-winning lightweight constructions: Carbon Sandwich & Wood Carbon
New Key Feature Updates to 2020 Starboard All Star design:
NEW REVAMPED BOTTOM SHAPE~ ROUND VEE WITH DOUBLE CONCAVE
• Allows the board to sit higher on the water forcing the board to lift faster with every stroke. It feels lighter to paddle, allowing you to conserve more energy.
• During sprints, the board accelerates faster, as it lifts and glides on a narrower planing surface.
• Upwind it floats over chop easily without getting stuck, allowing you to keep a strong paddle cadence.
• Downwind it is faster and more responsive to manoeuvre.
• More forgiving inside chop, as it's less affected by the swell as it floats between bumps.
NEW CONCAVE SIDE PLANE
• Provides stability, acting like stabilisers similar to a trimaran.
NEW NARROWER NOSE OUTLINE IN FRONT OF STANDING AREA
• Increases speed and acceleration
• (Only on 22.5″ and 23.5″)
OPTIMIZED NOSE VOLUME
• Provides greater float and lift in flat water, allowing for faster acceleration.
• The added volume gives greater buoyancy and lift upwind and prevents nose-diving when paddling downwind.
• The pop and release allow the rider to maintain glide with a steady cadence. SMOOTH NOSE ROCKER
• Allows for faster entry onto downwind bumps and added kick reduces nose-diving.
Find out more about the new All Star on Starboards website here
More information about the new Sprint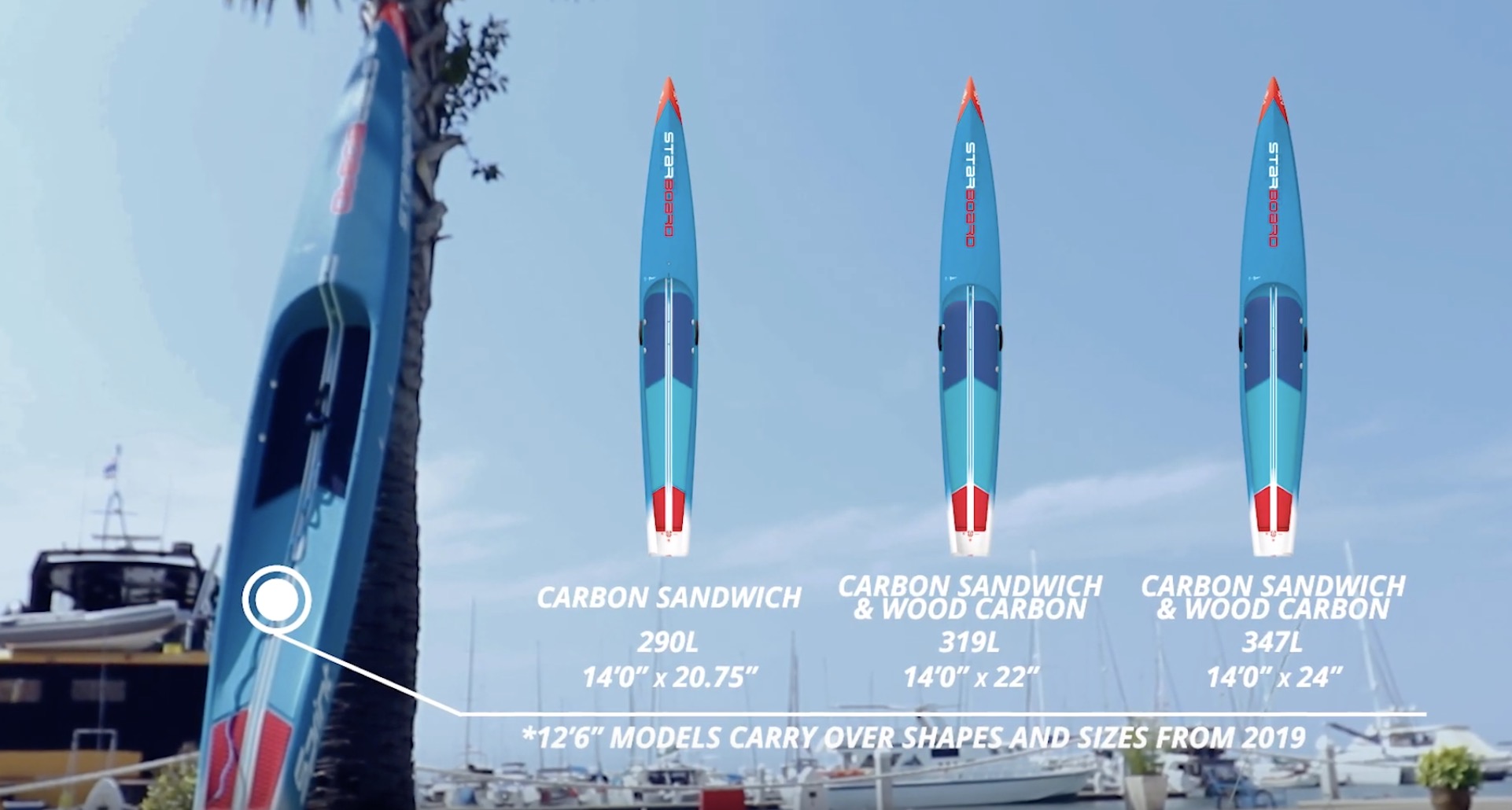 The new 2020 Starboard Sprint is the fastest race board (SUP) on the market and ultimate speedster for use in flat water and light chop conditions.
The Sprint is not just Starboard's fastest race board; it's possibly the fastest board in the world, winning more races in the last 2 years than any other board in the industry. The refinement in the rail outline increases top speed while maintaining stability, so much that a 20.75″ feels as stable as 21.5″.
Available in 2 race-winning lightweight constructions: Carbon Sandwich & Wood Carbon
New Key Feature Updates to 2020 Starboard Sprint design:
1 INCH NARROWER OUTLINE ~ FASTER SPEED, CLEANER STROKE
• The narrower outline accelerates faster and maintains a higher top speed due to the reduced wetted surface area, limiting friction and drag.
• Despite the narrow width, the size of the inside standing area remains the same as 2019 models.
NEW STRAIGHT AND RAISED RAILS
• Prevents water from wrapping into the standing area, adding excess weight and drag.
• Improves stability due to the lower centre of gravity.
NEW DUG OUT RAILS
• Shaped for maximum stability, comfort and helps with balance in choppy conditions.