For 2020 Red Paddle Co offer an extended 5 yr warranty on all their boards, showing they truly believe that they not only make the stiffest and most performance driven inflatable boards on the planet, but also the most robust and reliable. We look forward to taking a closer look at the 2020 range over the coming months and sharing our thoughts. In the meantime check out the Red Paddle Co 2020 Press Release...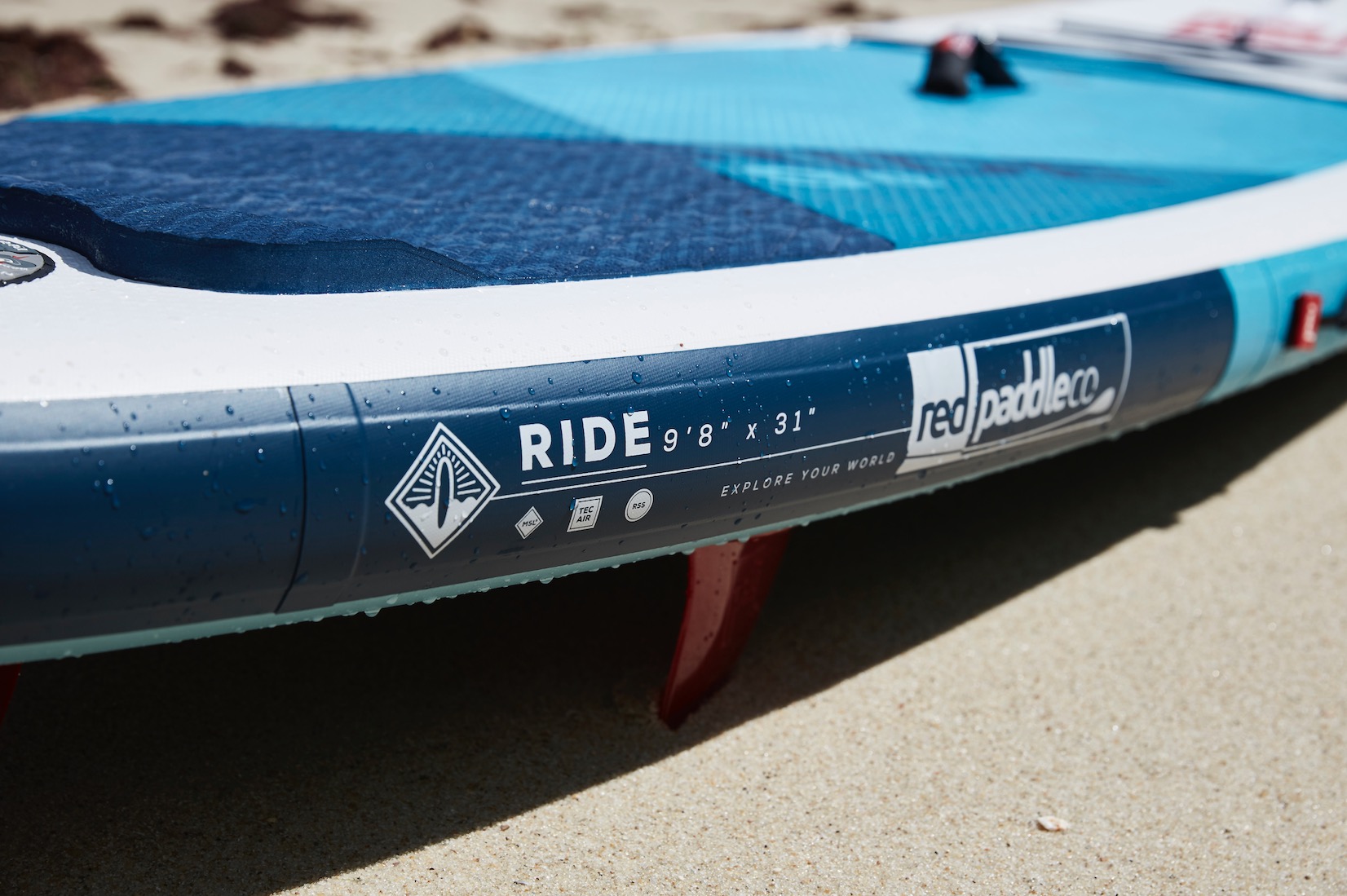 Brand of the year launch their new product range / Red Paddle Co 2020 vision.
The world's leading inflatable paddleboard brand, Red Paddle Co, have released their latest collection of award-winning inflatable paddle boards. Having recently been awarded the international accolade of 'Brand of the Year 2019' as voted for by SUP Connect, the brand continue to prove themselves as the true pioneer of the sport –as SUP Connect editor, Allie Beucler, explains…
"Red Paddle has been at the forefront for innovation in inflatable paddle boards since the sport has grown in popularity over the past decade. They have always been focused on getting the community involved in the sport and have done a fantastic job of showing just how simple and fun paddle boarding can be. The team continue to drive the sport to the masses, encouraging the entire family to enjoy the sport together -all that combined makes Red Paddle Co our SUP Brand of the Year for 2019."
The eye-catching 2020 range does not disappoint and is packed full of enhanced features, ergonomic and user centric designs that elevate the boards to the premium products they stand for. These fresh features include a variety of new elements such as iconography and stylish and enticing new colourways that reflect their and blend with their surroundings.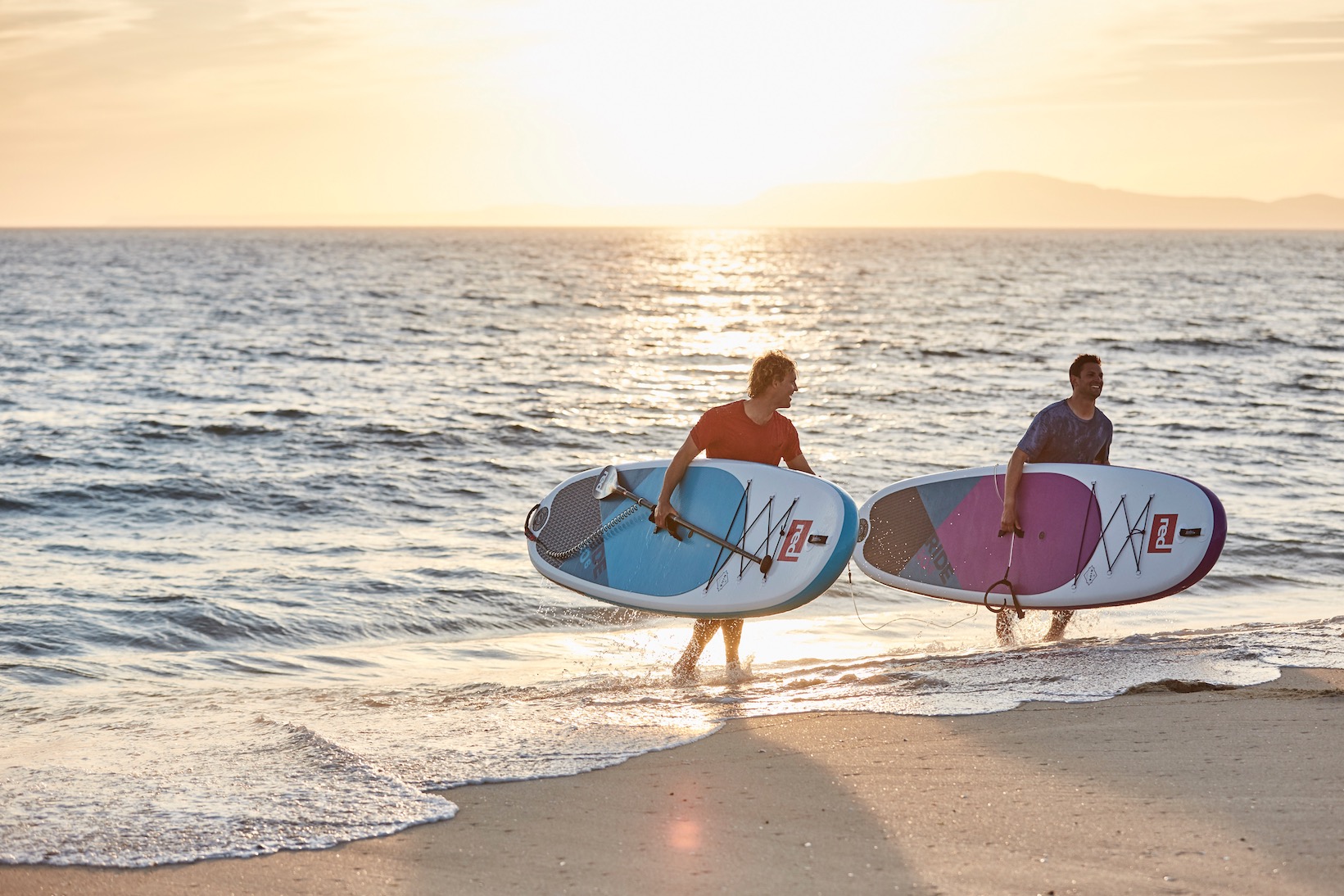 Red Paddle Co – refining perfection
For 2020, the Red Paddle Co team have maintained their unwavering focus to design and build the stiffest, most reliable and performance driven inflatable boards on the planet –a signature that is central to every product produced by the premium paddle boarding brand.
As the only inflatable paddle board brand in the world that manufactures their boards in their own private facility, the new 2020 range has been constructed and executed to the highest quality, as Head of Design, Phil Hawthorne, explains…
"By managing our own production facility and supply chain, we have complete control and can dive into every detail at every stage of production before submitting it to the industries toughest and most rigorous quality control process. This end-to-end approach is what we call TEC AIR and is just one of the things that really sets Red Paddle Co apart from any other inflatable SUP brand on the market. For 2020, our product design team have continued to scrutinise every part of the production process, with a focus on user centric design so everyone can have the very best paddle boarding experience. Iconography has played a vital role in our redesign to simplify the range and make it easier than ever for people to find their perfect board."
5 year warranty
It's this attention to detail that puts Red Paddle Co in a class of their own when it comes to creating industry leading, inflatable boards. So much so that all 2020 boards now come with an extended five-year warranty when registered on the brand's website. As Co-Founder John Hibbard puts it, 'We stand behind our boards as much as we stand on them!'. This offer blows the industry standard of 12-months out of the water and further demonstrates why Red Paddle Co really are the number one premium inflatable SUP brand.
The brand-new range will be available to purchase online and at local retailers from 10/07/2019. Pre Orders will be available between 10/07/2019 -10/15/2019 for US and Canada only.
For more information and to be the first to get your hands on the 2020 collection visit: https://redpaddleco.com/red-paddle-co-2020-vision