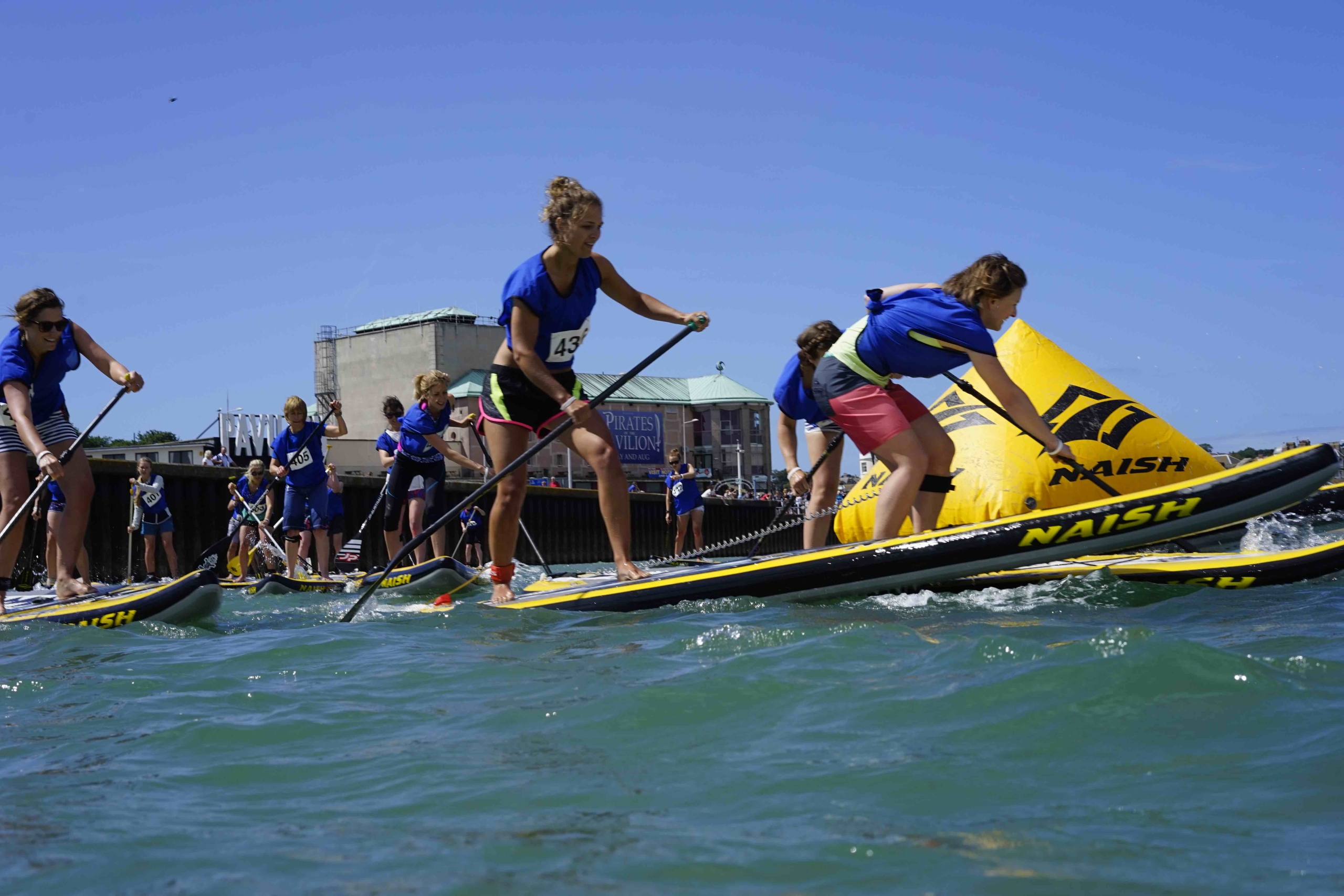 Following on from the success of the 2015 race season, Alex Tobutt from Naish UK is looking for another 10 paddlers to race in the N1SCO SUP fleet for this season. So, if you've been thinking about racing in the 12'6″ class but haven't got the right board then read on…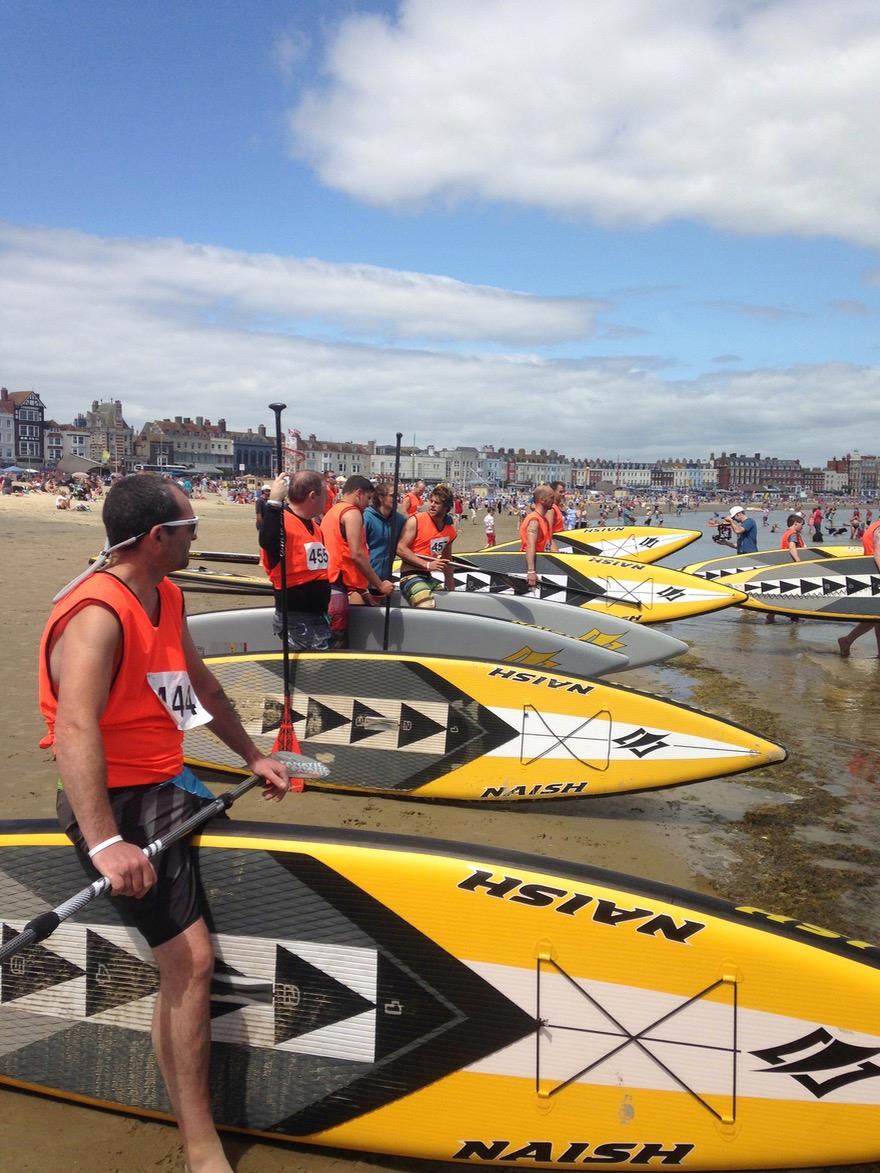 Naish UK would like to offer 10 paddlers the opportunity to experience Stand Up Paddle racing and more specifically Naish One Design racing or N1SCO as we call it. We will loan you a board for the season in return for your commitment to attend 6 race events this year including the Nationals, Inlands and 4 of the UK SUP Club events featuring Naish One Design racing. If you would like to be considered for this opportunity, please e-mail naishalex@hotmail.co.uk
We are looking for paddlers of all levels. You don't need to be an experienced racer and actually what is most important to us is your enthusiasm to get involved and help us grow the sport.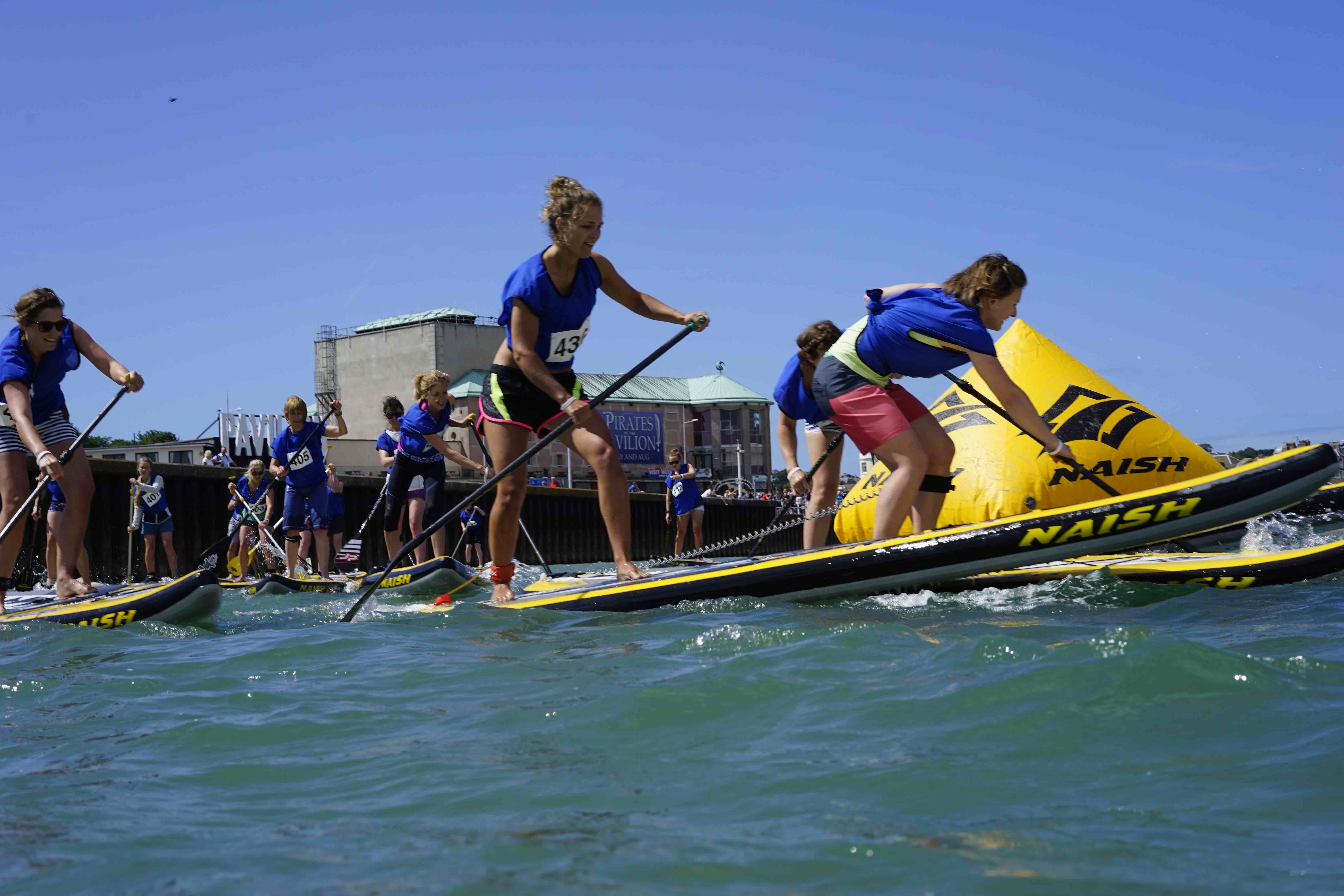 If you are interested in racing one of the distinctive yellow boards and want a better idea of what the series is like then check out Jennifer Manning's season review here. And for more N1SCO action check out the SUPboarder coverage of the 2015 UK Nationals here. And if you want to know more about one series racing then check our feature here.
Please contact Alex if you are interested by the end of February. Places will be announced at the start of March.
Last year the N1SCO series and nationals were amongst the highlights of the racing season here in the UK, we're sure that 2016 will see the series grow and grow.