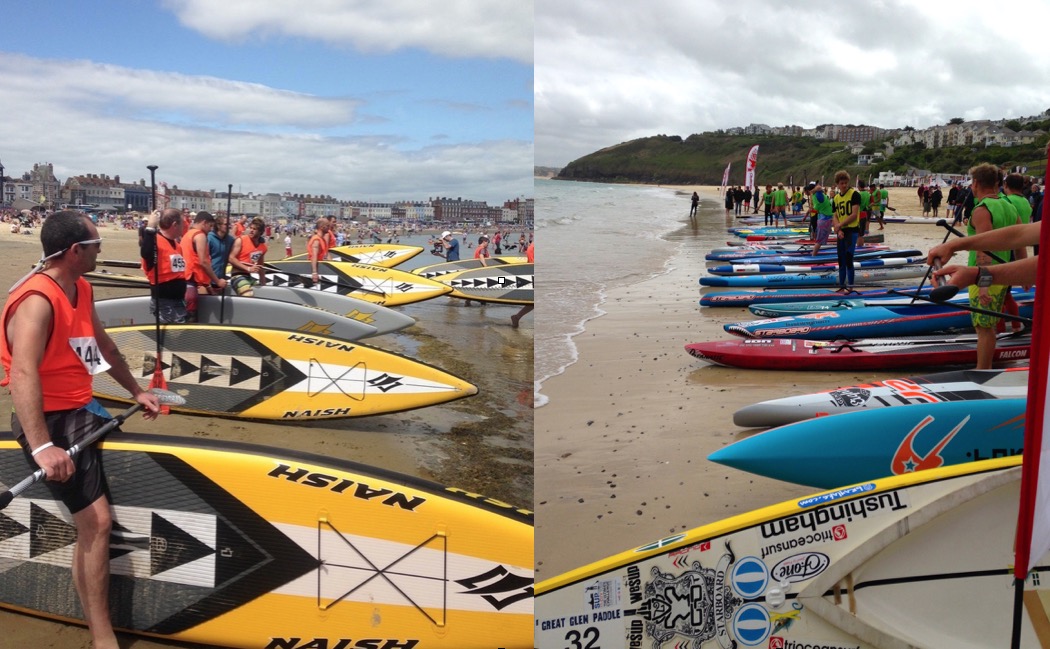 SUP racing is developing fast with hundreds of events appearing all over the world bringing many new people into the sport and helping to promote the sport to the mass market.  SUP racing broadly falls into two categories, Class racing in the 12'6 and 14′ class, but also there is a growing movement of One Design racing.  SUPboarder explores why each type of racing is important to the sports development, why its important for both to co-exist and helps you decide which one you should consider.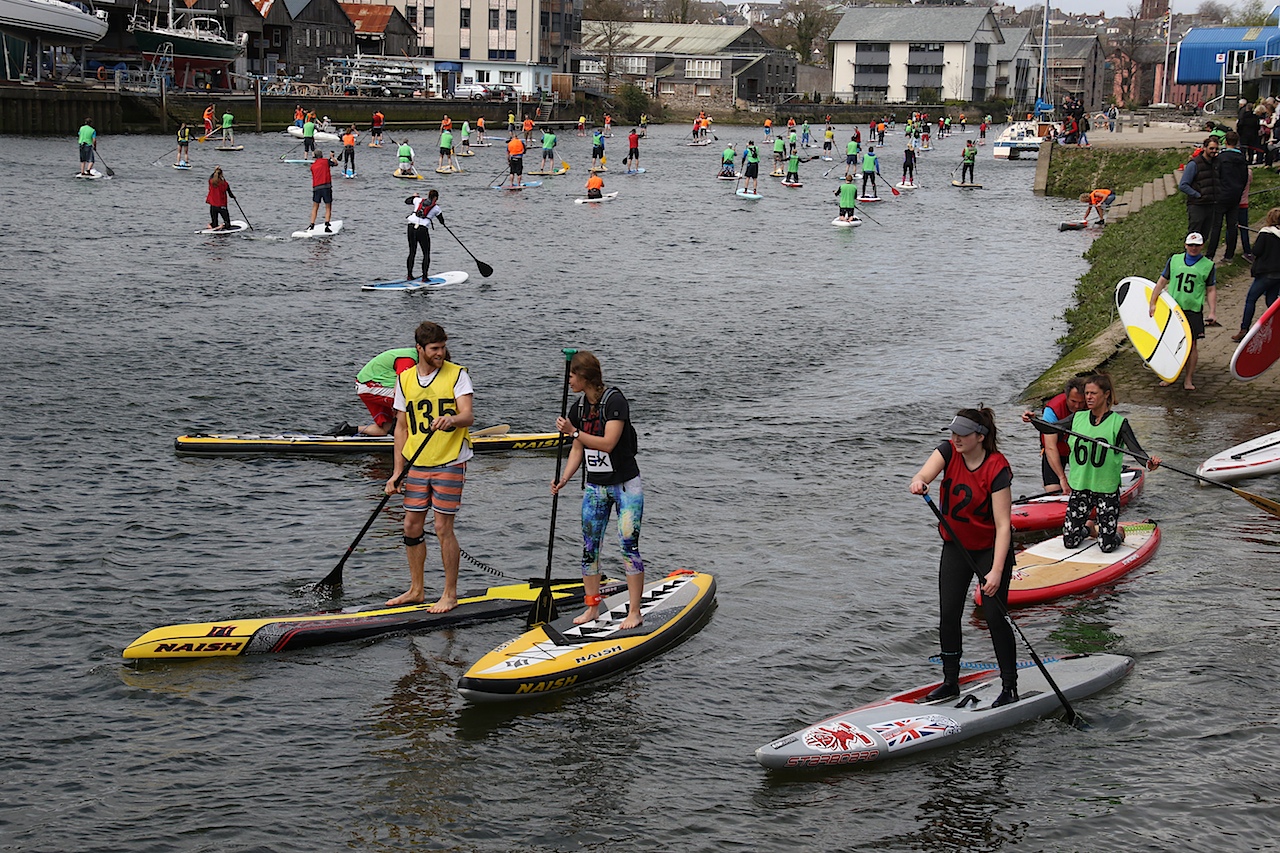 If you want to go SUP racing at the moment, all you need is a 12'6 or 14′ board to fit into the widely raced classes  a paddle and a leash.  Its incredibly accessible.  The 12'6 and 14′ are at the moment 'open classes' and thus have no restrictions apart from their length.  As a result there is lots of developments in shapes, construction materials and processes during and between racing seasons.  This is great for the sport as competitors strive to ensure that their equipment gives them the best chances of podium performances they seek out the best designers and continually develop faster boards and paddles to complement their athletic ability and technique.  Further more this open class accelerates the speed at which improved product technology reaches the entry level consumer, so its great news for everyone.
However, like any advantage, its got a negative side.  The open class rules could be argued to make the sport less accessible.  Optimum equipment technologies such as carbon fibre drive the product prices up, continual investment in developing a better board costs money and time.  If you just want to race and improve throughout a season you could get de-motivated knowing that your inability to commit enough resource to your racing is having a big impact on your position in the results table.
In many other sports the solution to maintain accessibility is the One Design class.  In SUP racing one design racing exists with junior fleets in the UKSUP series competing on the Red Paddle Co. 10'6 Race and in the 12'6 class with the Naish One Design Series.  Both these race series integrate into the existing series racing, but offer the aspiring SUP racer the ability to compete on an identical board to all the other competitors without having to invest in the highest technology board.  In kids racing this makes perfect sense, we need to encourage accessible and affordable racing for the future of the sport and we have seen great participation in the UK SUP junior series to date, particularly as boards have been made available to rent from the manufacturer.  The N1SCO or Naish One Design fits into the 12'6 class so you can race head to head with any other 12'6 but also there is quickly developing a series of events both nationally and internationally where racers can compete on the Naish One.  It only costs you the price of a board (around £900) and as we saw at the Naish One Design Nationals in Weymouth kit is available to rent for a really affordable price so you don't even need to buy a board to try it out.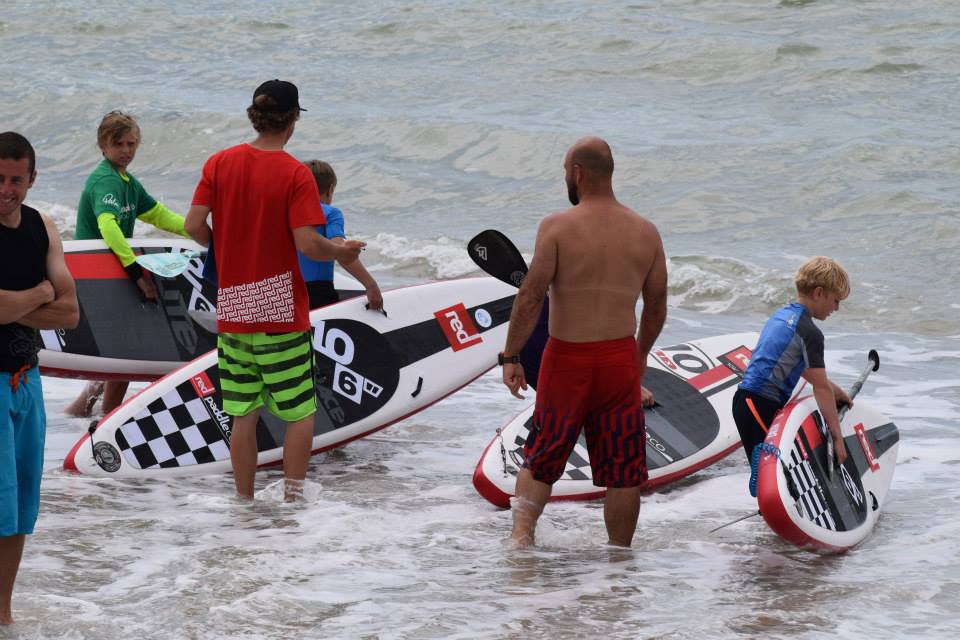 In one design racing there is no hiding, competitors truly go up against each other and test fitness, racing strategy and tactics, with no questions raised about whether their equipment gave them an advantage.  For the athlete its a great way to benchmark your performance against your competitors.   We have seen great SUP racing athletes in the UK such as Ben Fisher come through this route and at the 2015 Naish One Design Nationals  top racers such as Jo Hamilton Vale were present to do just that.  In the 2015 Naish One design nationals, second place in the mens class George Cornwell-Brown proved how one design can work.  Racing on a hired board he showed his incredible racing potential for the first time in a national event.  George is a young guy, who can't afford the best carbon race board and a top of the range carbon paddle.  He won the sprints and finished the event in close second place using his entry level aluminium paddle.  In this case, the accessibility of the class has allowed George to demonstrate his great ability and future potential, which may have laid un noticed if he was competing in an open class.  In this sense, one design racing also gives us the ability to talent spot and develop youngsters in the sport faster.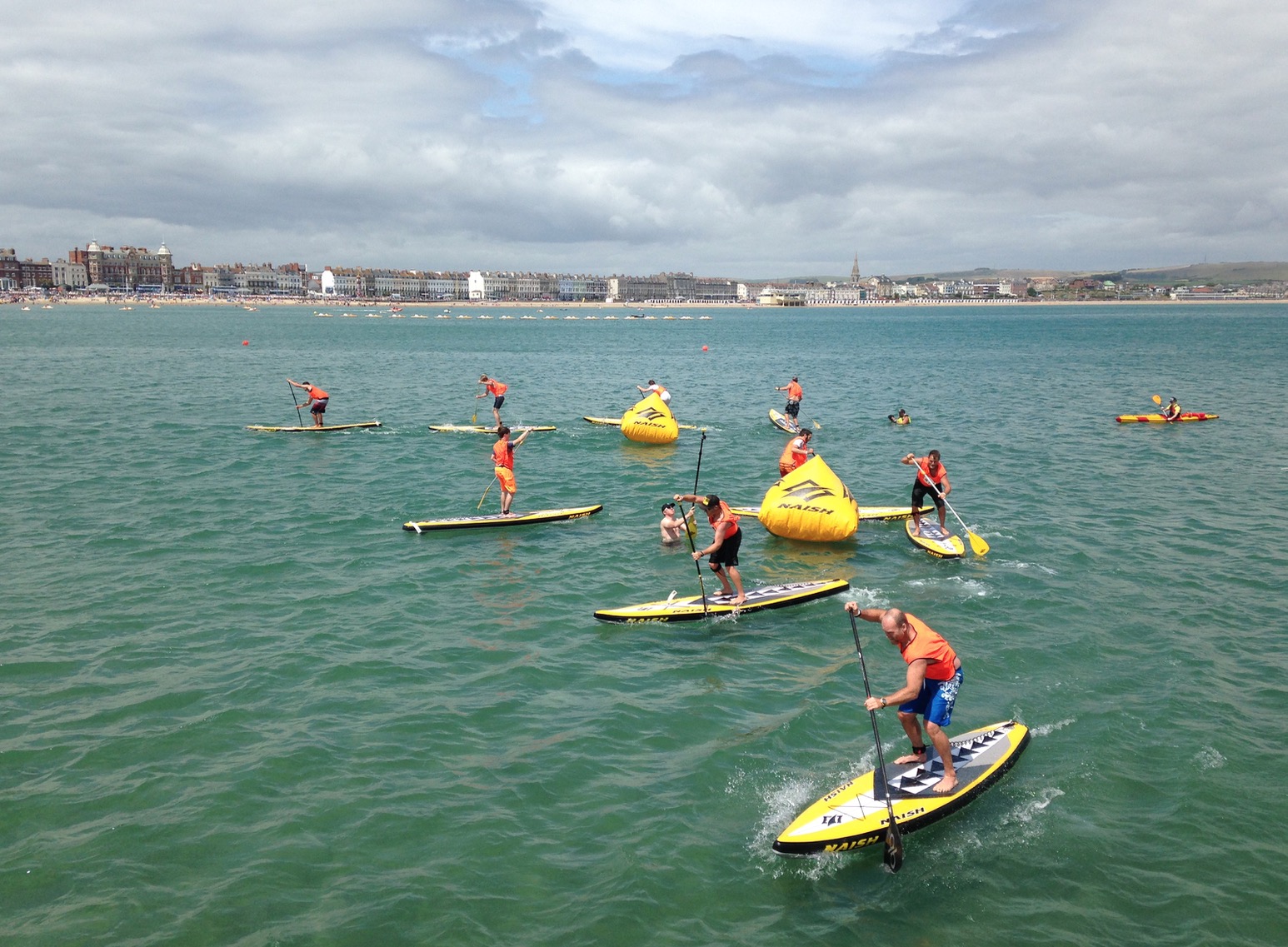 But of course, as with the open classes, one design comes with its limitations.  Focus moves away from equipment development and products are not driven forward in the way we see in the open classes.  If we were purely in a one design environment product development would be a much slower evolution and ultimately that would affect the quality of product that the consumer buys.
So whats the solution?  Well, as with most elements of our lives, its compromise.  We need both and should support both as they both have advantages and neither would not be successful if it existed completely alone.
Parallels can be drawn from other sports – for example in dinghy sailing there is a very well developed structure of classes for racing.  Some are one design such as the world famous Laser dinghy and 49er where rules are very strict on every element of the hull and rig.  Alternatively some classes are known as development classes, where scope is given in the rules for people to develop new technology and throw time and resource to your boat, complementing your sailing ability and make it more likely to get you on the podium.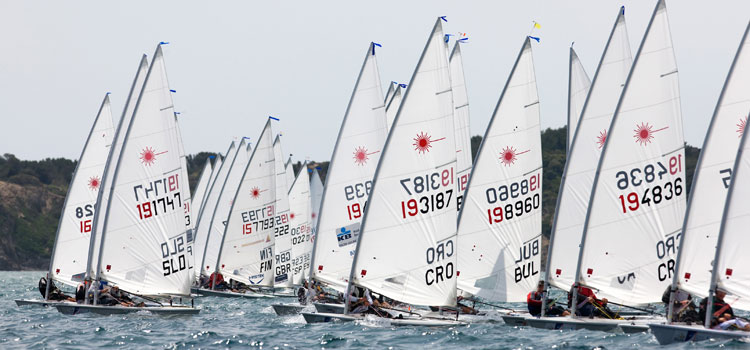 The Americas cup is known as the formula 1 of sailing and has received significant exposure recently because its now raced on hyrofoiling 70ft catamarans racing around at 3 times the speed of the wind.  Its attracted significant media attention, high profile sponsors and thus inspired millions to try sailing.  But hydro foiling sailing owes much of its success to development class sailing dinghies, such as the International 14 and International Moth.  These two development class rules allowed people to think differently and slowly over the last 20 years developed hydrofoil solutions to improve the boats performances.  Nowadays international moths attract the worlds sailing elite to compete and continues to feed valuable lessons into the development of the pinnacle of yachting the Americas Cup.   But this technology comes at a cost, with International moths including so much technology that the little 11ft dinghy can cost up to £30,000! Infact, its become so inaccessible to the mass market that one of the original pioneers of foiling moths Andrew McDougal has introduced a one design foiling class, known as the Waszp, aimed to create an accessible class thats just as exciting.
But the development classes shouldn't get all the glory – the majority of elite sailors come through one design racing classes, such as Ben Ainsle, who's talent was spotted sailing a tiny one design class designed for juniors called an Optimist.  He competed against the best in the world in the one design laser, allowing him to see his weaknesses, refine his skills and ultimately win 5 Olympic medals in the Laser and Finn classes.  Ben now heads up the BAR americas cup team, challenging for the Americas cup on foiling catamarans.
Over years and years in the sailing world one design racing has been proven to co-exists perfectly with open classes.  Both routes complement each other and give the athletes, product developers and industry huge opportunity to learn and develop. Stand up paddle boarding and SUP athletes can benefit from the same co – existence and it should be supported.  One design classes will keep the racing discipline accessible particularly  helping bring young faces into racing and ensuring talent can be spotted and developed.  The open classes will ensure equipment develops, to produce better performing, higher quality products and help the sport continue to grow.
Theres no hard and fast rules on which is best for you to compete in.  Both should exist and present different options to the range of paddlers out there.  Kids and their parents will best suit one design junior classes such as the Red Paddle co. 10'6 keeping the cost of racing down.  Some adults may enjoy the technical challenges of choosing the right board for them and favour open classes, while others will aspire to compete on an even playing field for ease and accessibility.    Furthermore, smart athletes will compete in both, allowing them to learn about equipment design to optimise their athletic performance as well as entering one design races to 're-baseline' there performance against competitors and set more refined training plans.
Its clear that open class racing and one design racing is building momentum all over the world, its good for the sports development and sustainability as well as producing a great opportunity for you the paddle athlete to get an edge on the competition.   Maybe next year have a go at both and see how they compare and you might find you learn something new to help you improve…!