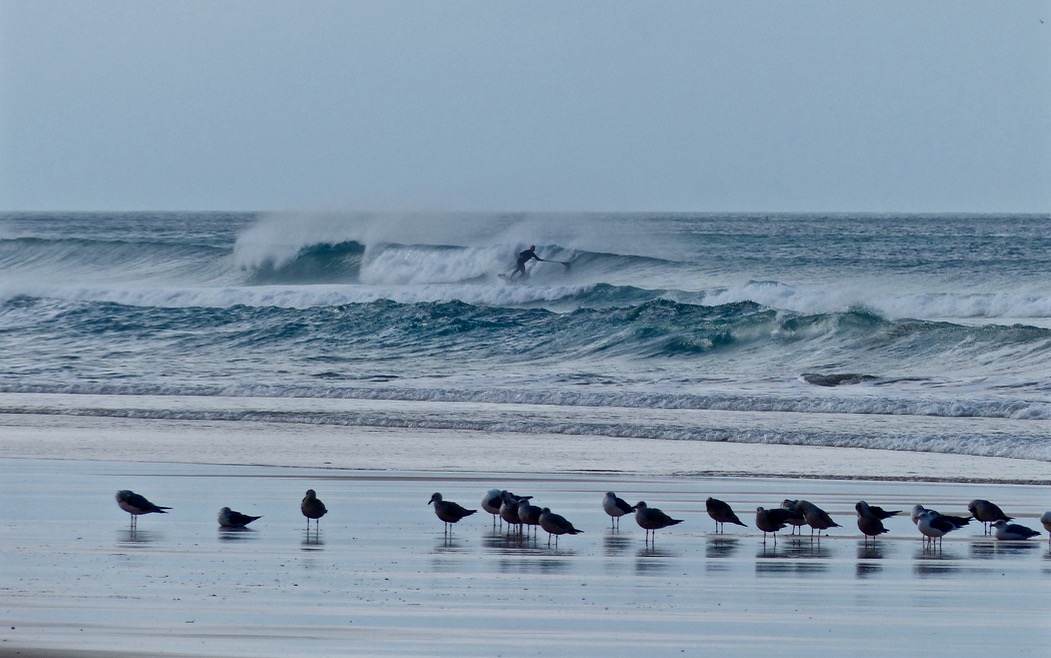 As the editor in chief at SUPboarder I am lucky to get to read, review and share the massive amount of SUP related content that's out there. And in 2015 there has definitely been no shortage of stoke for SUP! The last year has seen so many exciting new kit developments, SUP adventures and challenges, new events and new faces on the SUP scene. All have helped SUP grow and develop into the fun, versatile sport that we all love today. SUP news is the easy bit. Deciding which is the best of the 2015 SUP news is a bit more tricky! Here are my highlights in the SUP world for 2015…
More kit for more real world SUPers
With more SUP boards and equipment hitting the market than ever before 2015 was set to be the year where there would be a board to suit every paddlers need. The all-round cruising board of the 10' to 11' sizes have been around for years giving the rider the ultimate all-round board for a bit of everything – surf, cruise and family fun. But 2015 saw the influx of the touring cruising board. Very much a new style of board. Many brands on the market realised that not all SUPers have the surfing bug and want to paddle an all-round board. If you want to paddle rivers, canals, estuaries and open water, and cover some distance, making the paddling as easy as possible then the new generation of touring cruising board was the answer. Around 10' to 12' long and 28 to 32 "wide with their more wave piercing noses these boards saw paddlers gliding along the water with ease and exploring more areas of water than ever before. These touring cruising shapes are definitly here to stay, but no doubt they will become more refined over the coming years.

Keeping with the hard boards the other major 2015 development was the introduction of the super short surf SUP. Many brands claim to be the first but its been around in the surf industry for years. The JP Surf Slate was the first production board from a large brand to hit the market back at the end of 2014. Many brands Naish, Fanatic, Loco to name afew followed suit making similar chisel nose style boards. The initial thoughts of these boards were that they were designed for high performance riding, for SUP surfers of a high level in weak mushy waves. But due to their slightly wider noses and tales these boards have become much more user-friendly than initially thought. Starboard true to their tag line of 'innovation quality' then took it one step further by releasing the Starboard Hyper Nut.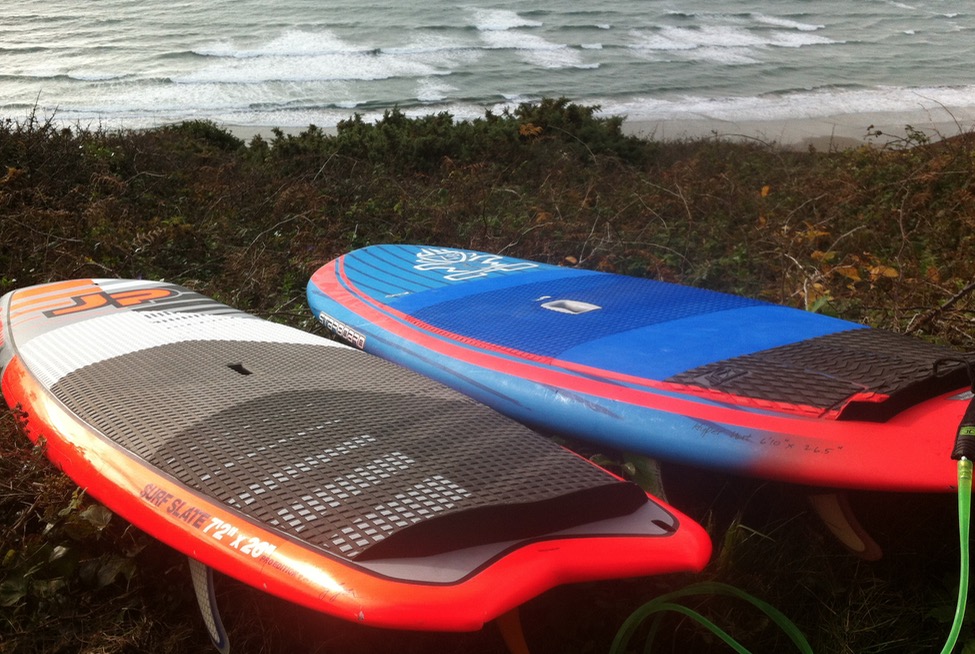 I must admit I was very sceptical at first. And I laughed at the Starboard's wiggly peanut outline, wide nose and tail. What was this board trying to be (apart from a peanut!)?? But then I used it and tested it… and had to eat my words. This board was a nut cracker and the shape really did work. And with its choice of sizes in the range this board is set to fit many real-world SUPers in a wide range of conditions. These super short surf shapes have definitly made their mark in 2015 and definitly got a place in the SUP surfing world. We're already looking forward to what the future brings for these funny little stubbys.
Now looking at the faster end of boards. Race boards have been striving once again for faster waterline shapes, and boards have been getting thinner and thinner. But it's not all been about speed. It's been about about stability to. And once again Starboard took the winning ticket when they put just about as much board design as you can put into one board with their new All Star – concave ,convex soft rails and sharp rails. This board has it all! While most other brands are still pushing towards traditional flat bottoms with slight concave (if any!) Starboard decided to go fully against the grain, and it appears to have worked! Initial tests show the stability of this board is phenomenal for its width, and fast too. On the race tour it's holding its own achieving top wins on open water paddles. But only time will tell if this shape stays at the top. Look out for the full All Star board review on SUPboarder soon.
With these new board shapes and styles it shows you that there is always room to innovate and push the design and development window. We look forward to seeing what next year brings.
In the iSUP world the market has exploded in 2015 with more brands than ever before offering an iSUP option. And more paddlers own one too, some alongside their high performance SUP. Having one as our only board or as part of the collection, the iSUP is going strong. The increase in brands and range of iSUP boards being produced has only pushed the main players to take their research and development on their boards a step further. The biggest difference in iSUPs from previous years is construction and weight. For example Red Paddle Co have launched their new MSL technology which gave their boards a massive weight saving but still keeping their durability. We tested a 2016 ride 10'6'' compared to the 2015 Ride 10'6'' and the new construction was 3kg lighter. But we were still able to run over it and give it a proper iSUP thrashing as you should be able to do to all iSUPs right?! Other brands have similar technologies to this too so we are likely to see iSUPs in general becoming lighter in years to come.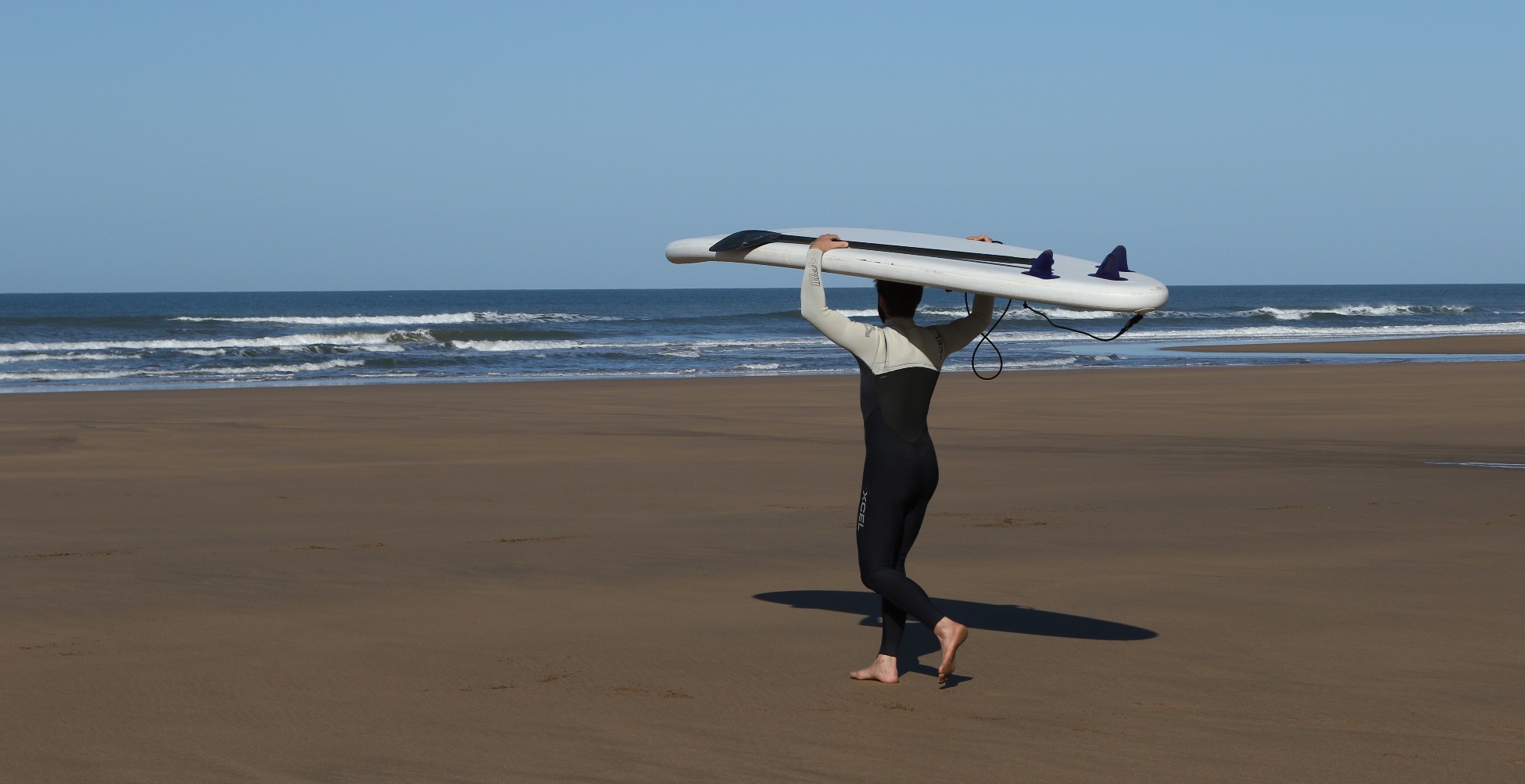 With so many different brands on the market and with well over 300 different boards to choose from it's starting to be a bit of a minefield of choices for you guys out there wanting to buy one. So if you want to know more about how to make the right decisions and what makes a good iSUP then have a read of our feature 'iSUP everything you need to know!'