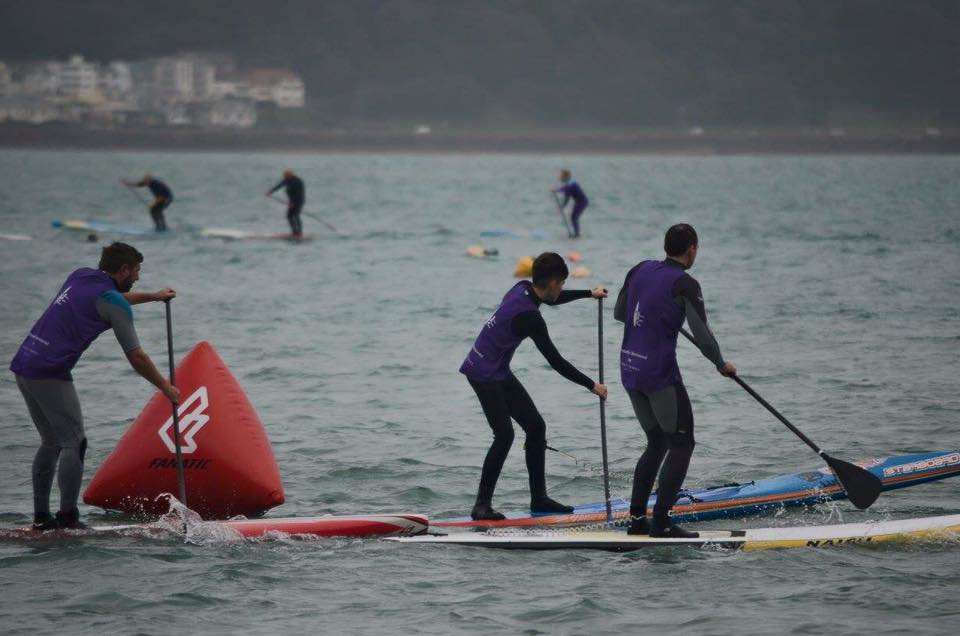 While the rest of the UK still struggles with the weather the paddlers on Jersey are still racing with the fourth round of their winter race series held over the weekend. John Harvey has the results;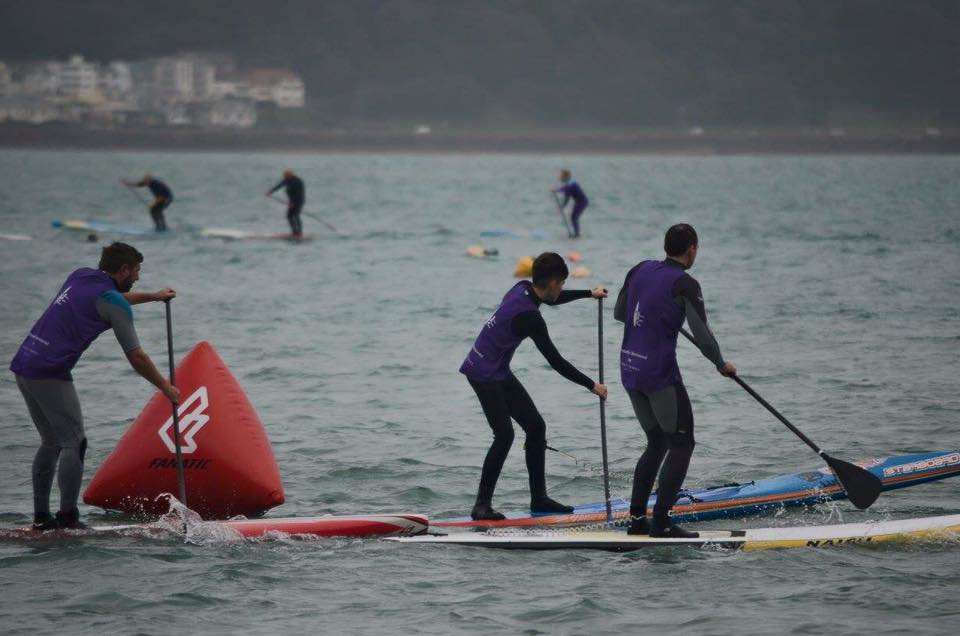 Race number 4 of the Jersey Paddle Club First Names Group winter series was held at Belcroute in a moderate SW wind and some swell. With Christmas just around the corner numbers were slightly down but enthusiasm and fun were still way high. The course was the same as race 3 due to exact same conditions. 
Super groms did 2 laps of a small triangle course with Toby Axford taking 1st and Laird Dawson taking 2nd and new comer, first time ever on a SUP Emily Copp taking 3rd. 
In the Open class it was Sam Axford who took 1st for the junior boys and Maddie Somay taking 1st in the junior girls. In the open men's Paul Machon continued his run of 1st and Sara Prescott taking 1st in the ladies.
The men's elite 12'6 class saw Alan Fernandes take 1st with another strong race to take 1st. Behind him there was a great battle for 2nd between Tim Tredant and Tim Rowe with Tim Tredant managing to keep his lead. In the men's 14ft class Steve Walker came 1st with Jeremy Phillips taking 2nd. 
The ladies 12'6 saw Verity Thomas taking another 1st with Elsa Fernandes and Sue Gatt having a battle for 2nd with Elsa taking it. In the ladies 14ft Jo Bennett took first.
Race gallery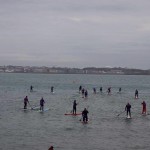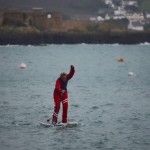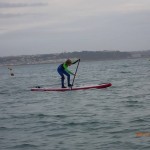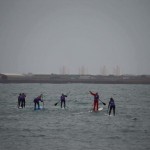 Words John Harvey
Images Sally Somay and Elsa Fernandes
The paddlers on Jersey now get a well earned break over the Christmas period with the next race in the series on January 3rd, details can be found on the SUPBoarder Events page and on the clubs Facebook page.