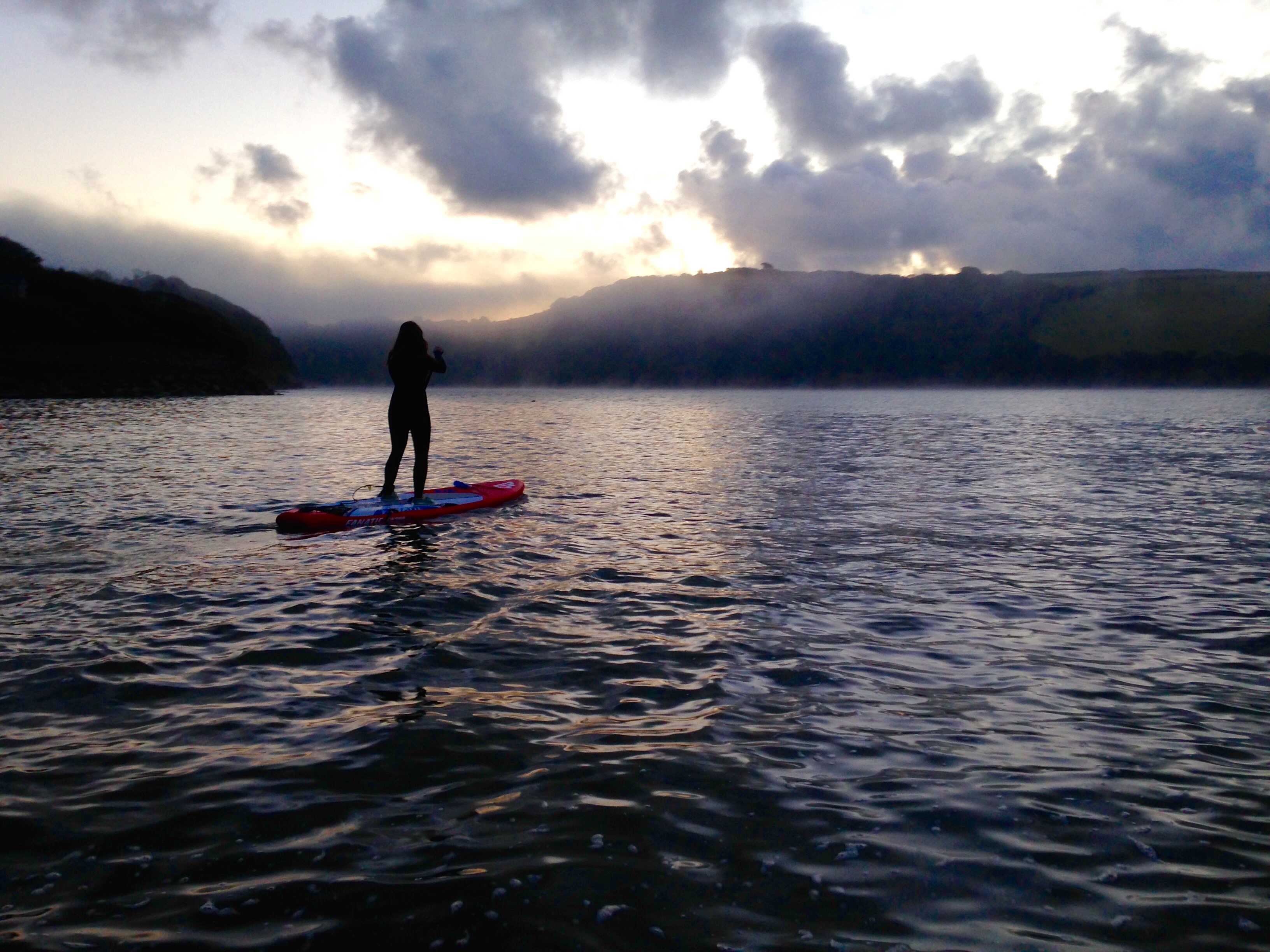 As SUP brands have released their 2015 board ranges it's clear to see that they all have some new board shapes and styles, to fit a new style of paddler. With the development of SUP over the years there has been a need for a board to fit a gap in the market. Previously a general flat water paddler had the choice between a 10′ 5" to 12′ all-round style board with a traditional longboard template, or go for a longer thinner 12'6″style raceboard.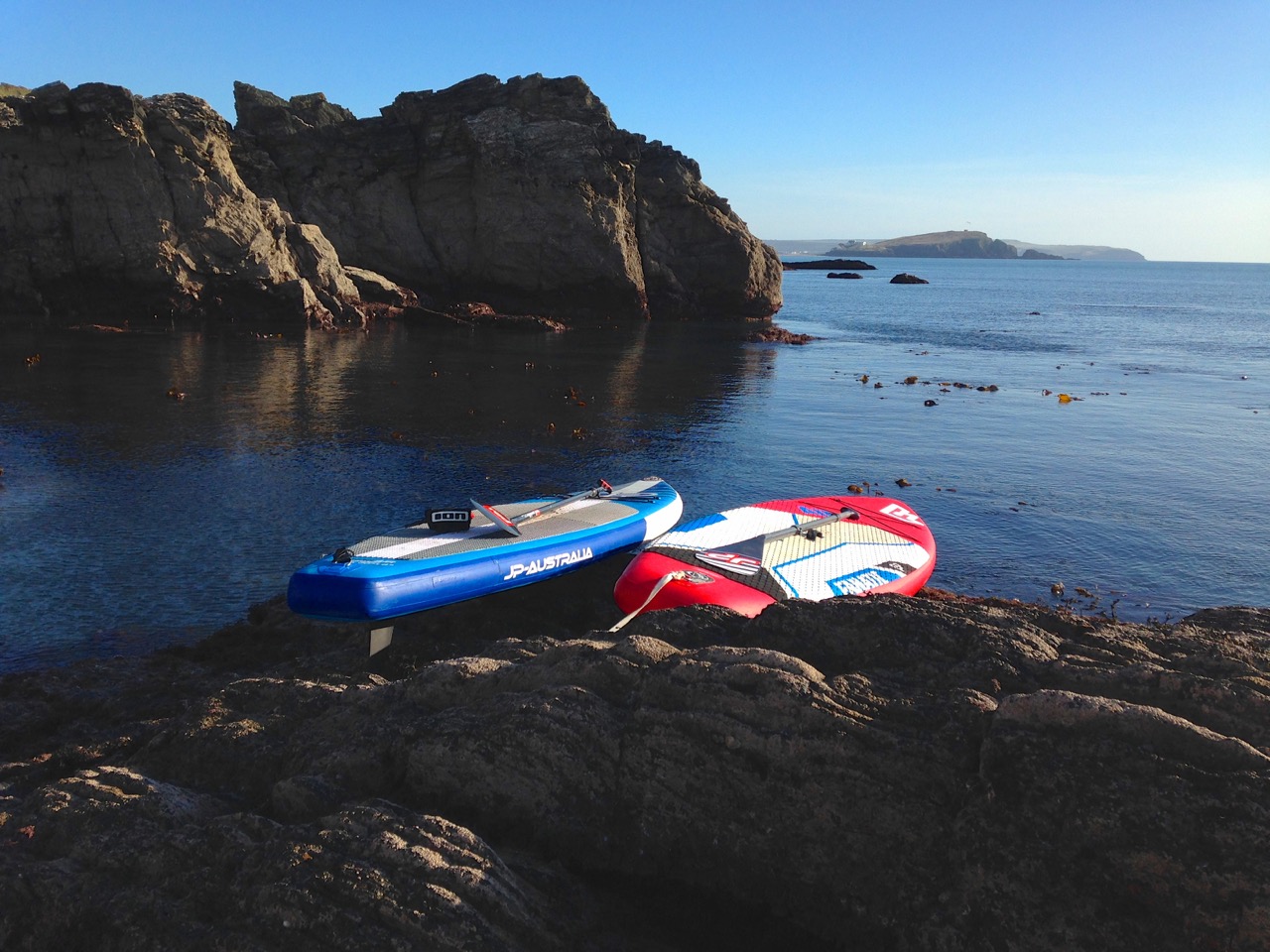 The all-round SUP is averagely 11′ in length with a traditional shape- rounded nose, thinner in the tail, and enough rocker at the nose and tail to get over the bumps and catch some waves. This is a fantastic shape and size board if you're not worried about paddling fast or having a board that is super efficient to paddle on flat water. Great for catching some waves with and putting the kids/dog on the front.  Can handle open water OK but does slap on the water because of its flatter rounded nose.
The average board usage 10% Race/Distance – 50% Cruising/Fun –  40% Surf.

The Raceboard sized at 12'6'' or 14' is obviously much longer than the all-round board, making it much faster with way more glide. And with its flatter bottom shape and wave piercing nose it does cut through all water conditions with ease. But being generally much narrower (around 26''-28'') it's less stable than the all-round boards. Purely built for going fast with as little effort as possible.
The average board usage 85% Race/Distance – 10% Cruising/Fun –  5% Surf.

But what happens when you're the sort of paddler who paddles on flat water 90% of the time, still wants to paddle fast and have a board that is efficient but doesn't necessarily want to go down the longer, narrower elite/raceboard route?  Well… a few years ago there were few board choices, but now almost every brand has a board that would suit this type of SUPboarder… and it's called 'The Touring board.'
What is a Touring board and why is it different?
A Touring board is a board that takes the best aspects of both an all-round and a race board producing a board that is stable, easy to paddle, generally shorter in length and therefore easy to transport (from the allround board) and yet still fast, with good tracking and glide due to the raceboard outline and wave piercing nose.
Who is the Touring designed for?
All of the above features put on to one board makes the Touring board an absolutely fantastic board choice for many paddlers in many different conditions. Whether it be paddling open water, coastal cruising, estuary paddling or catching the occasional wave. A Touring board is easy to paddle and therefore a great board choice for fitness paddling and improving your technique, without putting too much stain on the body. It's good glide and tracking also makes it fast and a great first time board for a new paddler. But like with any board you have to look at what type of paddling you plan on doing most of the time, to make the best board choice for you. Be realistic about your paddling. Even if you like the look of a new 9'0'' if you're going to be paddling it on flat water 90% of the time, then it might not be the right board for you. But if you plan to head to the beach to catch a wave a few times a year but otherwise plan to stick to the flat then a Touring board could well be the board for you.
The average board usage 60% Race/Distance – 30% Cruising/Fun –  10% Surf.

5 questions to ask yourself to help find out if a touring board is for you:
Do you want something that is easy to paddle and fast?
Do you go SUP surfing only afew times a year?
Do you plan to try a race this year?
Do you like exploring around the corner?
Do you like putting some miles under your board?
If you answer yes to these question then you should definitely head to your local SUP shop/school and give a Touring board a try.