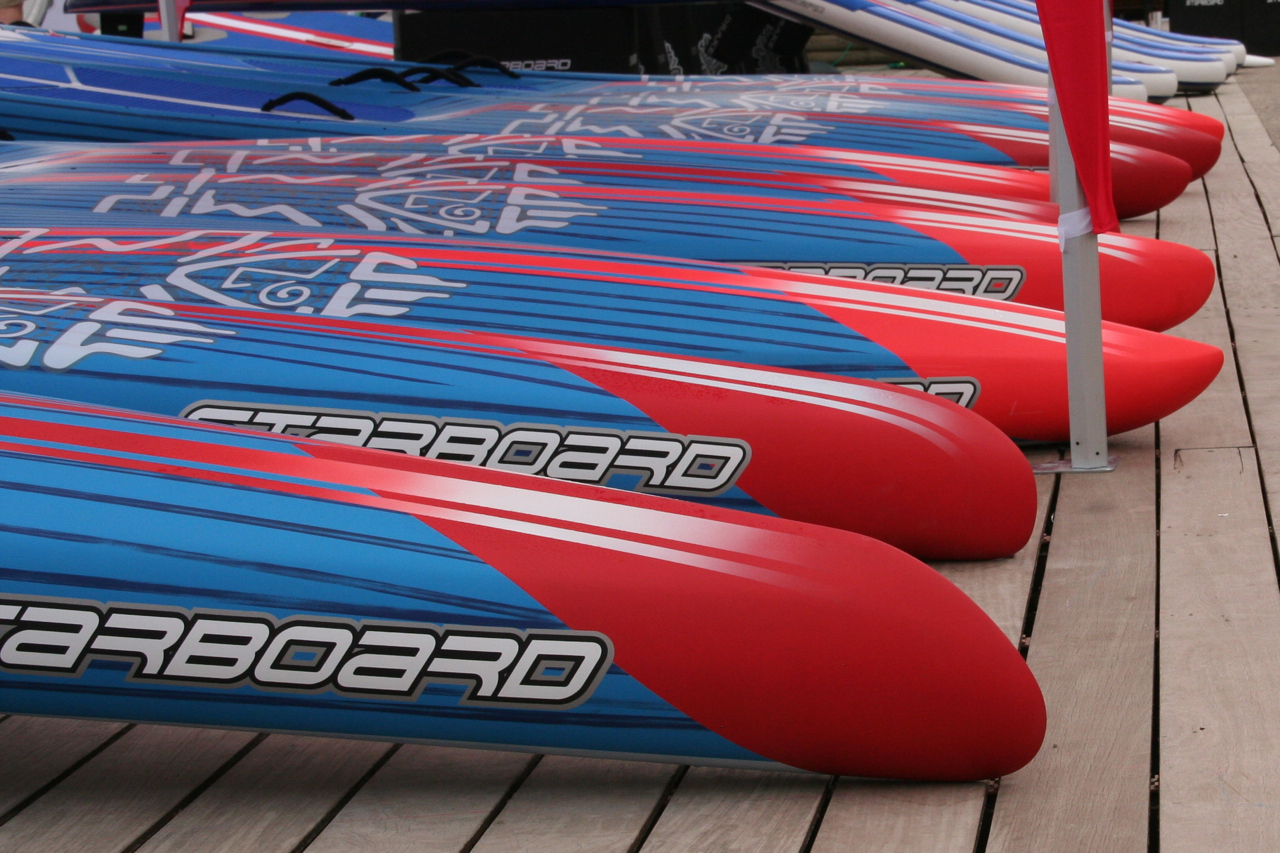 As the 2015 summer season draws to a close the large paddleboard brands are starting to launch their 2016 lines.  The SUPboarder team got a sneak preview of the 2016 Starboard line up at the 2016 dealer meeting in Costa Brava, Spain.  Here's a run down of what you can expect to see in the range, what one of the largest paddle board brands in the world is up to and what SUPboarder suggests as a must try…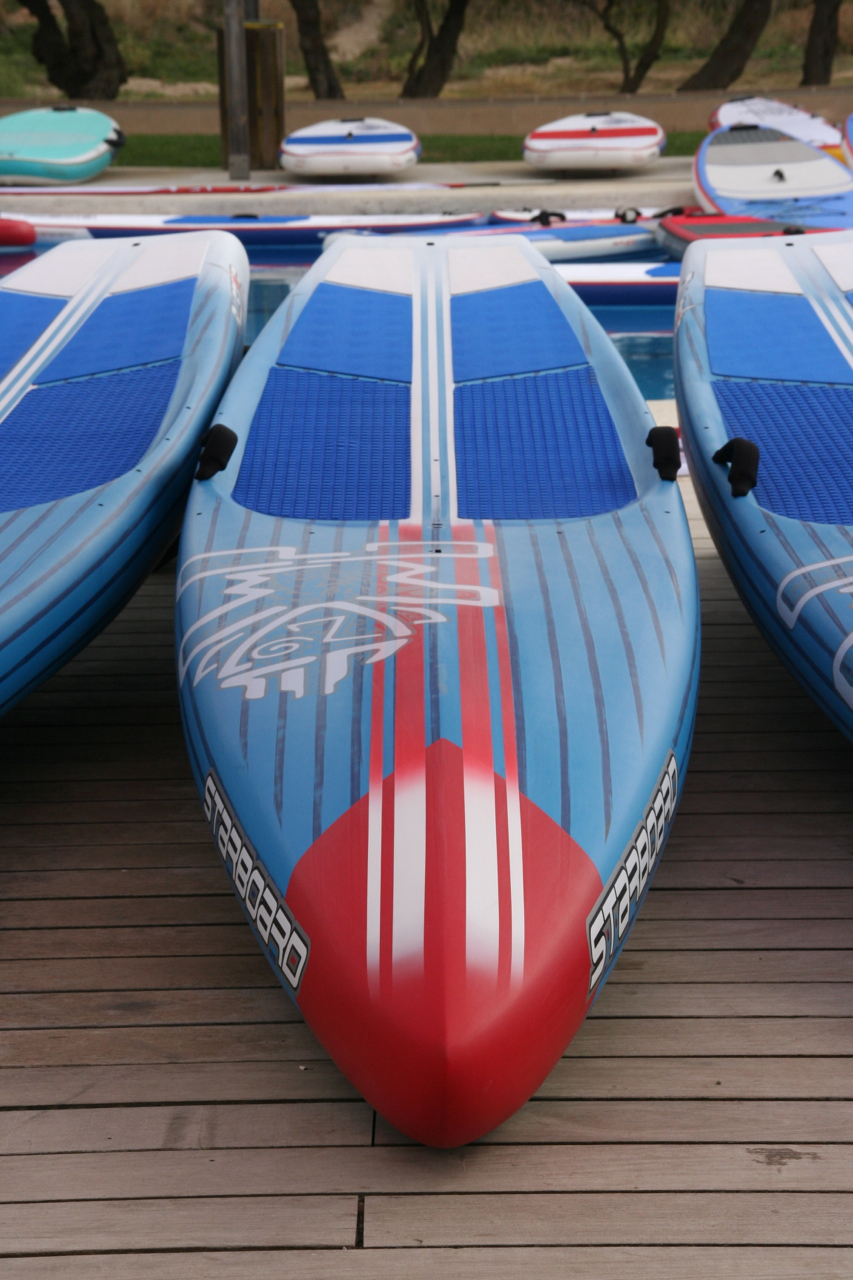 Paddles
The paddle range has been simplified for 2016 with two blade shapes, last year's Enduro and the new Bolt . The Bolt blade replaces the High Aspect, has a double dihedral design and felt great in use. Both shapes will be available in Carbon or Tikitech, with a Tuffskin option still available for the Enduro.
There have also been some tweaks to paddle shafts and handles. Adjustable paddles now have the Shaft Register System, a slotted guide in the handle section of the paddle that means the end to misaligned handles and blades. In use this felt solid and there was no slippage.
Fixed length shafts have a new textured upper section, to enable the 'Choke Stroke' so we can all paddle like Connor!
The SUPboarder team used the new Bolt blade in both carbon and Tikitech, and it impressed with it's performance in the conditions we had. We are expecting to see a lot of the new Bolt range on the water next season.