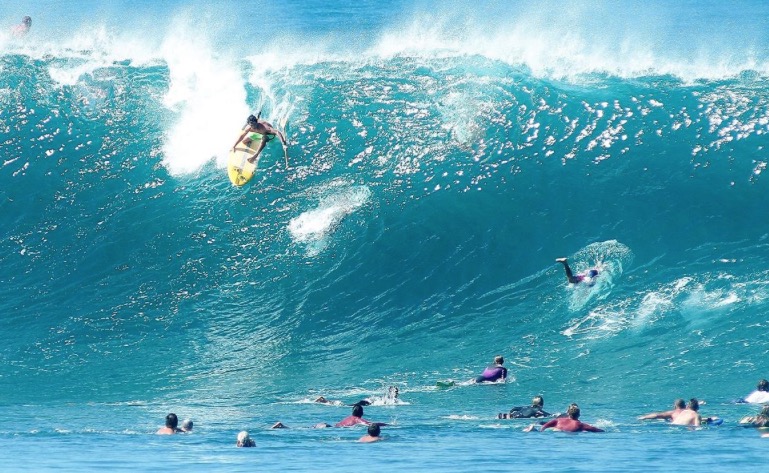 There's news that the Waterman League, who run the Stand Up World Series (race) and Stand Up World Tour (surf) are running a larger SUP invitational event in 2016. This is great news for the Stand Up Paddleboarding community. But why you may ask? Well, the world-famous break of Pipeline on Oahu, North Shore is known for being one of the best surfing waves in the world. But only a very small select crew are ever allowed to surf it on a daily basis. Pipeline is a break that has the most respect around the world and many surfers have to earn their wings by sitting on the outside of the lineup and waiting to earn respect from the locals to even surf the break… let alone SUP it!
An invitational event like this has happened before but with just a very small select crew. Running an event with 10 athletes truly shows that SUP surfing is earning its respect in the surfing community around the world.
Check out more Pipeline videos here.
Press release : Waterman League
The Waterman League is proud to announce the athletes selected for the Pipeline Invitational, together with alternates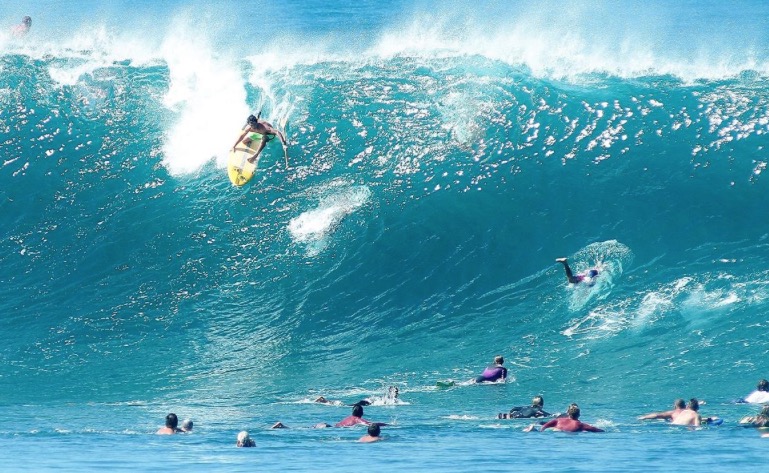 With the focus on showcasing Hawaii born talent at what is Hawaii's most iconic wave, here is the shortlist of 10 athletes selected for the Pipeline Invitational in memory of Duke Kahanamoku.
However, with the option of more time for this unique showcase, we have identified a further 6 athletes who remain on the Alternate list should we be able to expand the exhibition event and showcase a few select internationals in the mix, as well as some additional Hawaii talents.
Kainoa McGee (Oahu)
Nolan Keaulana (Oahu) – Art in Surf
Noa Ginella (Oahu) – Naish
Mo Freitas (Oahu) – Focus SUP
Robin Johnston (Oahu) – Coreban
Kai Lenny (Maui) – Naish
Zane Schweitzer (Maui) – Starboard
Keali'i Mamala (Big Island)
Ikaika Kalama (Big Island) – Rogue
Bullet Obra (Big Island)
Alternate List:
Caio Vaz (BRA) – Art in Surf
Justin Holland (AUS) – Starboard
Keahi de Aboitiz (AUS) – JP Australia
Sean Poynter (USA) – Starboard
Kody Kerbox (Maui) – Naish
Bernd Roediger (Maui) – Naish
The prestigious Opening Ceremony will take place on the 3rd January at Ehukai Beach Park, with the holding period going from the 4th – 16th January. Join us LIVE at www.watermanleague.com