The Lignano SUP Marathon is back for 2021 as one of the most exciting races in Europe.
After a period activity suspension, Lignano is preparing to host and revive the major SUP event that rivals the main European scene.
Numerous Italian and foreign athletes and SUP racing enthusiasts are training in view of their participation at the 2021 edition of the Lignano Sup Marathon which is scheduled for May the 30th, 2021.
The Lignano Peninsula is surrounded by charming and fascinating aquatic scenarios in which you are immersed while paddling. You will paddle on the sea, the lagoon, through canals and the mouth of  the Tagliamento river where the fauna and flora are rich.
The 23km of the Lignano Sup Marathon, which is open also to other rowing or paddling means, could be particularly challenging both for single racers or participation as a team of racers.
Preparations are underway by Tiliaventum Sport Association and the numerous volunteers that will have to guarantee the necessary assistance along the route, supported by the main Partners: MD Systems (Professional Security Systems) and Garmin Marine Italy. The event will finish by celebrating all together joyfully at the Lignano's sandy shore.
All are welcome!
For more information, see the website link below.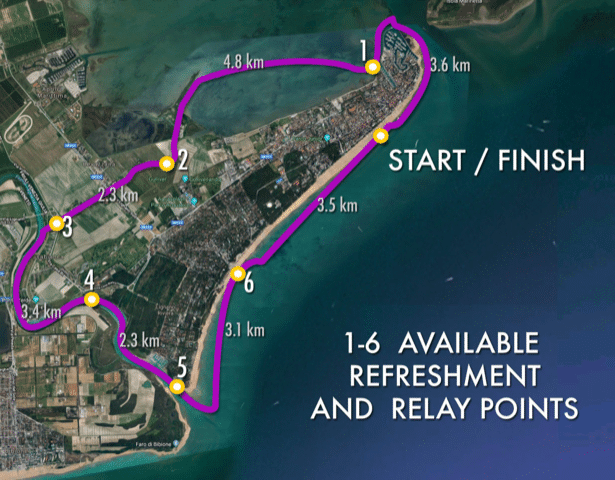 2020 Lignano SUP Marathon Video