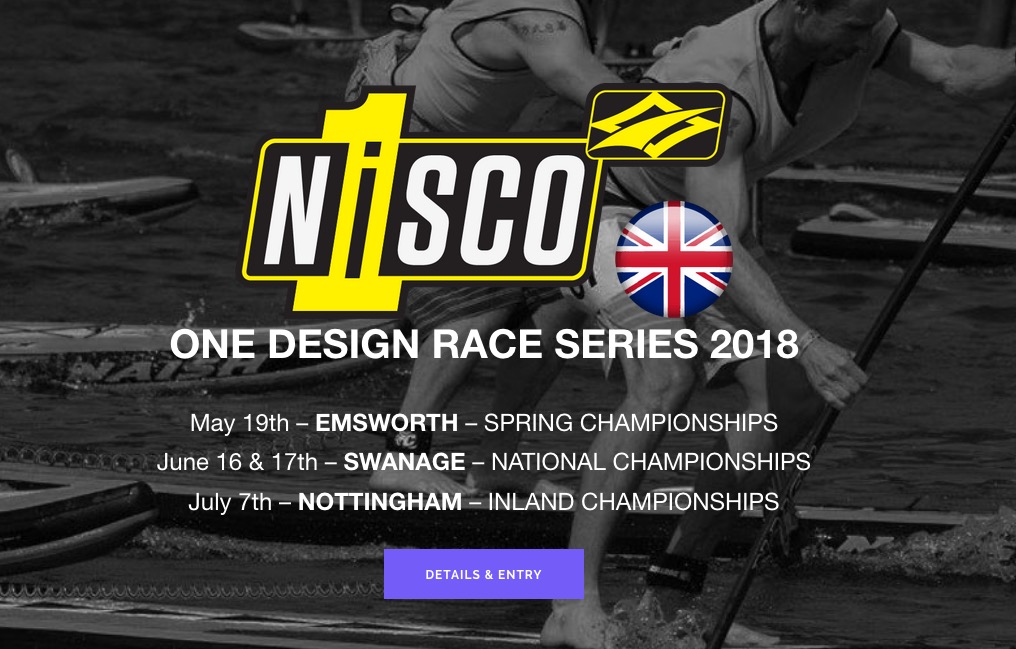 N1SCO returns for 2018 with 3 stand alone UK Championships. The One Design Racing class where all paddlers race identical boards to keep racing fair and affordable has now grown into the largest SUP racing class in the UK.
N1SCO Championships feature multi discipline racing where competitors get a chance to try sprints, slalom stlye and more traditional long distance races all in one day to decide their overall standing. Racing is focused on fun competition which is open to all experience levels. To reflect this venues are chosen that allow racing in sheltered waters close to the shore and in areas where there is plenty to do for the whole family. Venues voted as favourites by the paddlers make a return to the calender with Emsworth and Swanage hosting the Spring Championships and National Championships respectively.
Topping off the bill will be Nottingham which is a new venue for the year and will see N1SCO venture further North to where some of the biggest N1SCO SUP clubs are based. Whether paddling or not, all three venues will offer up close and personal racing so spectators will be very welcome. Competitors can enter with their own equipment or can opt for rental equipment provided by Naish UK but this is limited so is likely to sell out first. All events will be capped at 100 paddlers and are expected to sell out to full capacity.
Entry is live at www.n1SCO.co.uk along with information on the racing and venues. Championship dates are;
19th May Emsworth
16th/17th JUne Swanage
7th July Nottingham
Read more about Naish N1SCO one design racing on SUPboarder here.