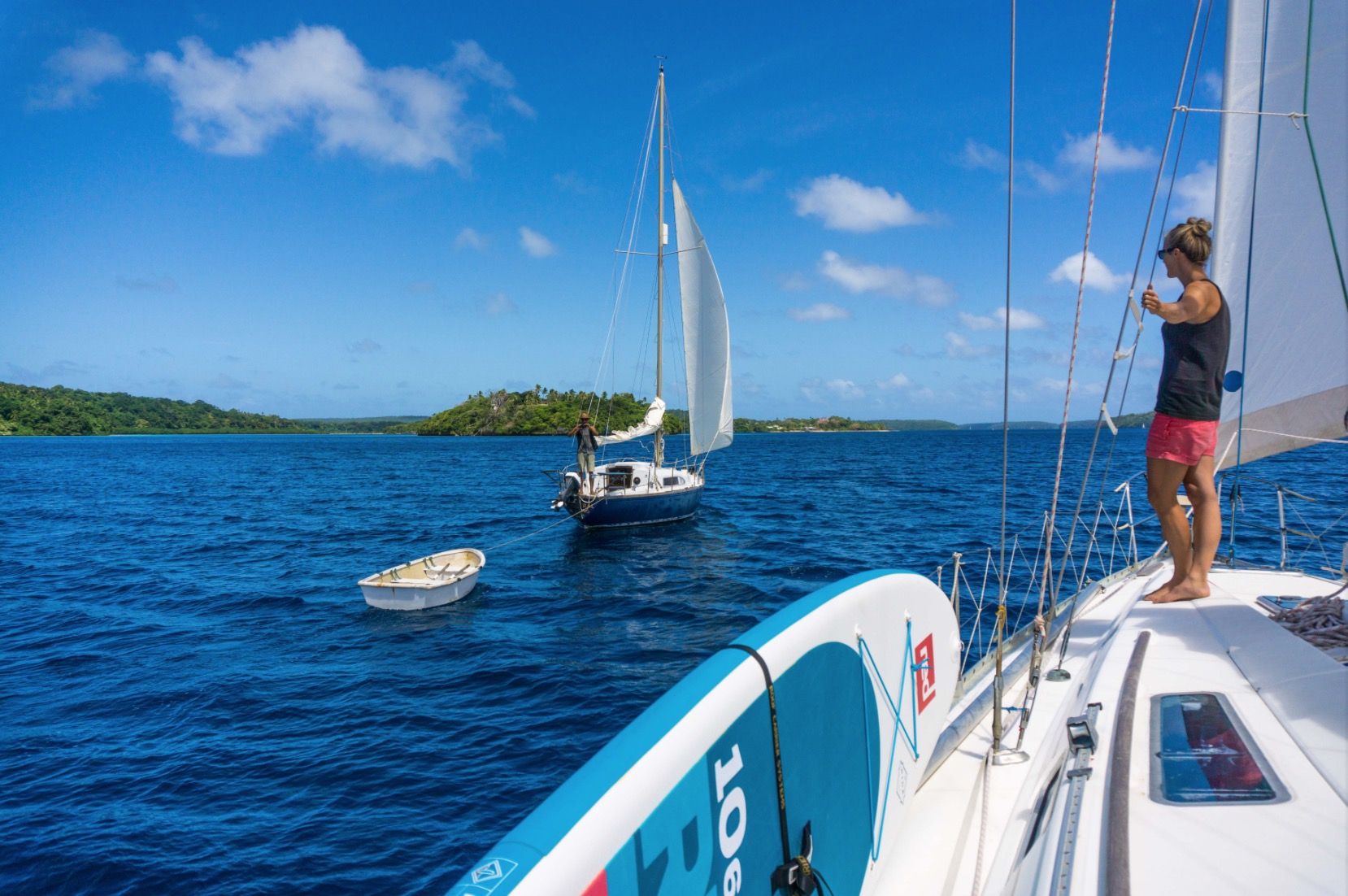 Jess and Nick continue to sail, surf and SUP themselves silly in the South Pacific, whilst onboard their floating home Te Mana. SUPing in gin clear waters, surrounded by golden sandy beaches and colourful coral reefs, their daily SUPing adventures are what most of us dream about once in a lifetime! Here's what Jess and Nick have to say about the latest stage of their trip…
Over the past six months, not only have we managed to learn to sail on the go, but also in the process we've sailed ourselves over 2000 nautical miles from French Polynesia, to Niue, to Tonga, and onto Fiji. And after the rough seas encountered on passage, the longest of which has so far been 9 days, there's never a more welcome a sight than sailing into the smooth flat waters of a turquoise lagoon, just waiting to be explored by SUP.
And lucky us, as we had hoped for when we decided to undertake this voyage,
"we have basically been able to SUP ourselves silly in all of these amazing locations."
With the South Pacific being such an incredible watery playground just waiting to be explored, armed with our quiver of surf and SUP boards on our trusty yacht Te Mana, we are more than prepared for fun and adventures in whatever lagoon we choose to sail ourselves into.
From the vibrantly lush mountains that tower above the simply stunning lagoons of the Society Islands, to the remote palm tree encircled coral atolls of the Tuamotus, to the coral cliffs and caves surrounding Niue, and the seemingly infinite amount of small uninhabited islands each with their own white sandy beach in Tonga… we've SUPed them all.
"And then there's the clarity of the water… so so so so clear. Crystal clear. Gin clear. Just so so clear."
The view from our SUPs, whether it be of the brightly coloured reef fishies, the beautiful corals of so many shapes and sizes, the sharks and more sharks in the Tuamotus, the wiggly black and white striped sea snakes of Niue, the vibrant blue starfish that seemed to be haphazardly sprawled over every rock or coral in Tonga, or the families of whales playing happily off in the distance… it has all been just amazing.
Yet despite all of this, it seems our SUPs are sometimes more adventurous than us, as we've found them a few times now floating off the back of our boat into the distance (no one to blame but our own poor knot tying!) Thankfully, they usually don't get far… but Nick's did get us a little worried when it managed an overnighter recently in Tonga. But lucky for us, despite our fruitless searching, King Neptune spat it back after 24 hours and beached it just 100m from where it had initially untied itself from the back of the yacht! Happy days.
Being only just past the half way mark on our voyage back to Australia, with Fiji, Vanuatu and New Caledonia still on our hit list… there's no doubt plenty more of the above, and more, in store for us and our adventurous SUPs!
To follow more of our journey, check out our salty journal at www.voyageoftemana.com.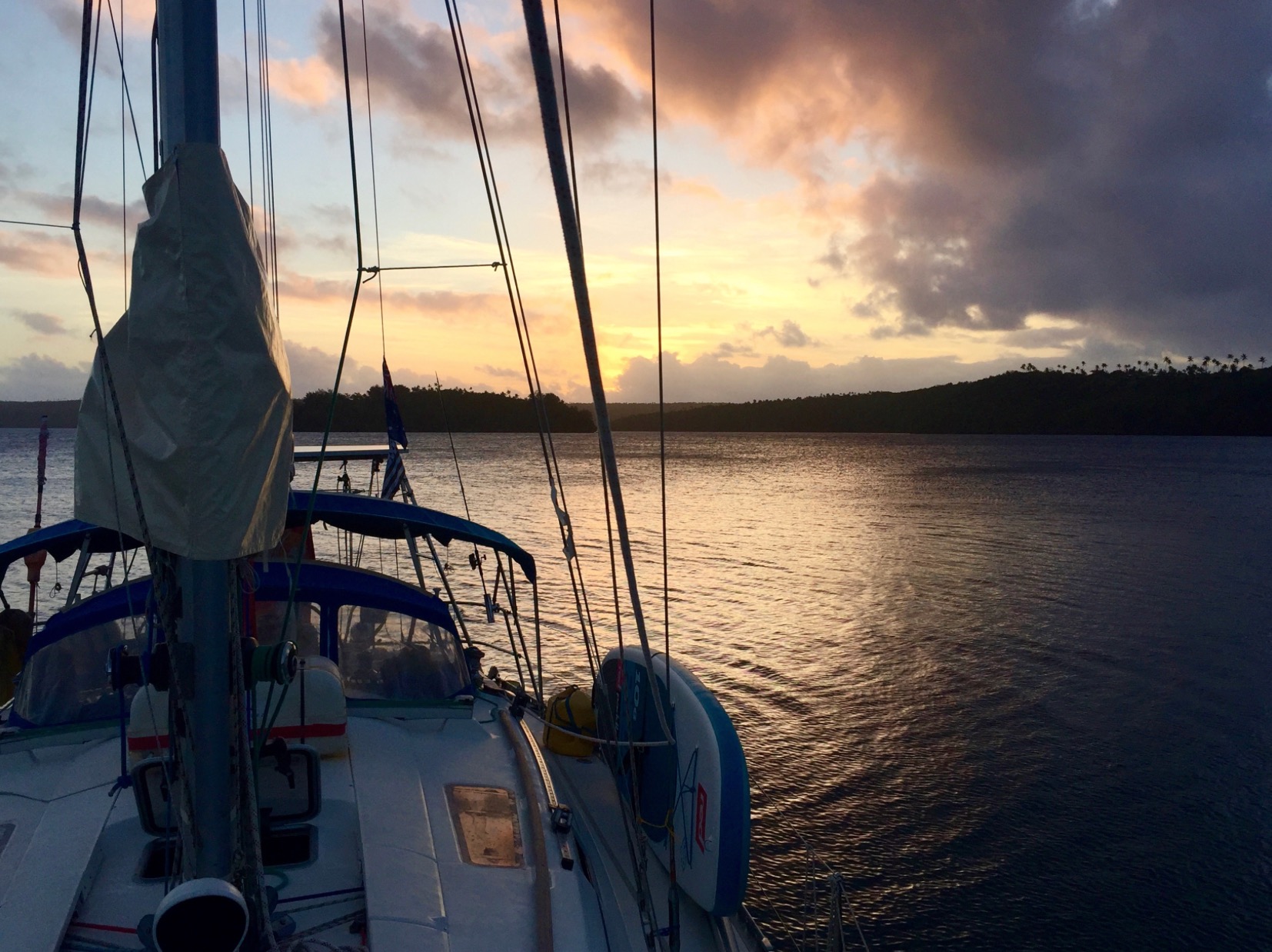 We look forward to following Jess and Nick's sailing and SUP adventures as they continue through the South Pacific. Anyone else a little bit envious!?
Incase you missed Jess and Nicks previous blogs you can find them here:
We've bought a yacht in Tahiti! / Voyage of Te Mana #1