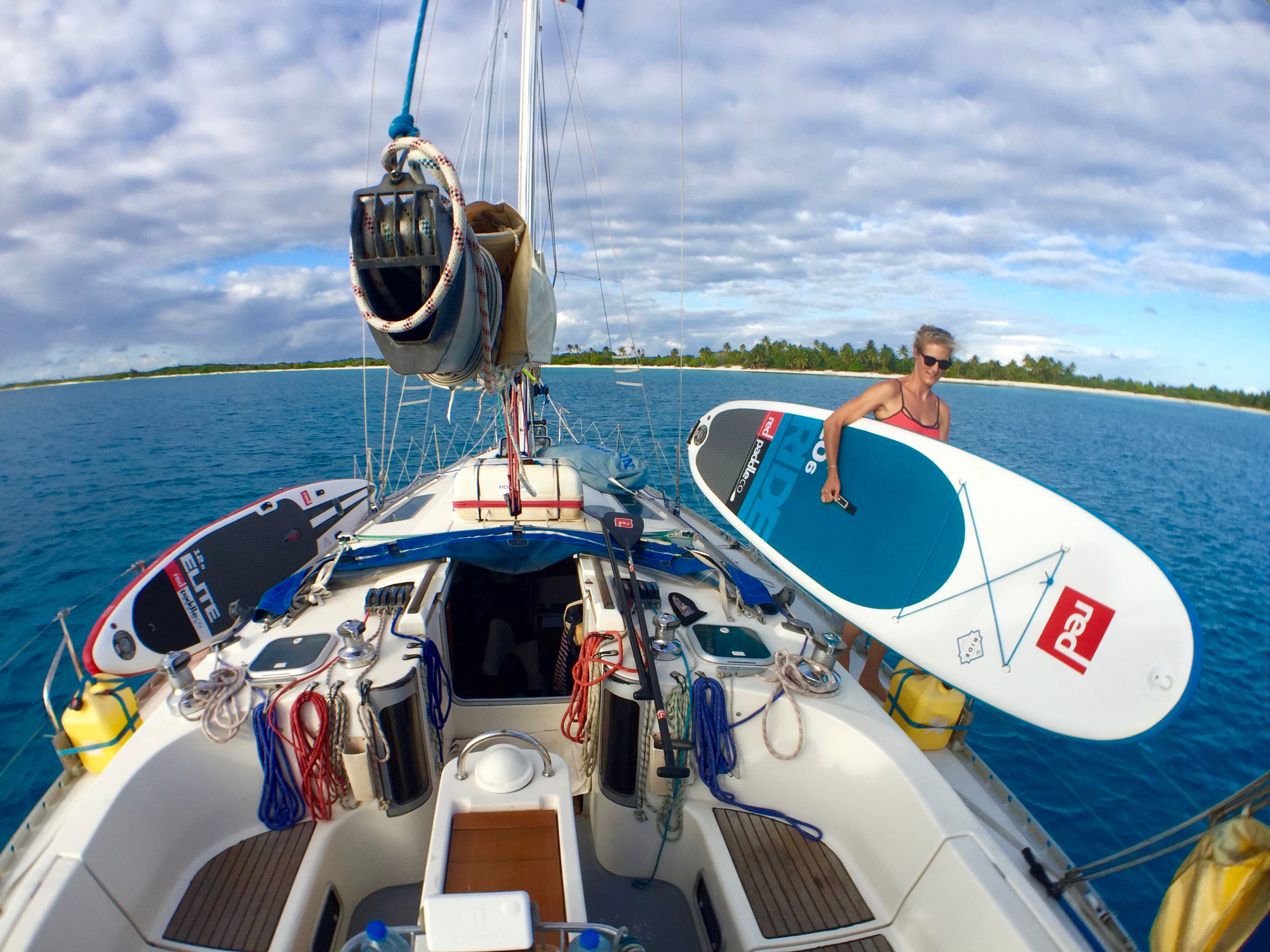 Have you ever dreamed of leaving it all behind in search of the simple life? Jess and Nick from Australia had, but instead of just keeping it a dream, they made it a reality! Leaving their home town of Thirroul in New South Wales earlier this year, exploring the beautiful waters of Polynesia and the South Pacific by boat, has become their new way of life. And with their SUPs and surfboards close at hand it's going to be an epic adventure too.
But first of all they had to buy a boat! SUPboarder follows Nick and Jess's travels with a series of blogs over the coming months, following them back to Australia and possibly beyond!…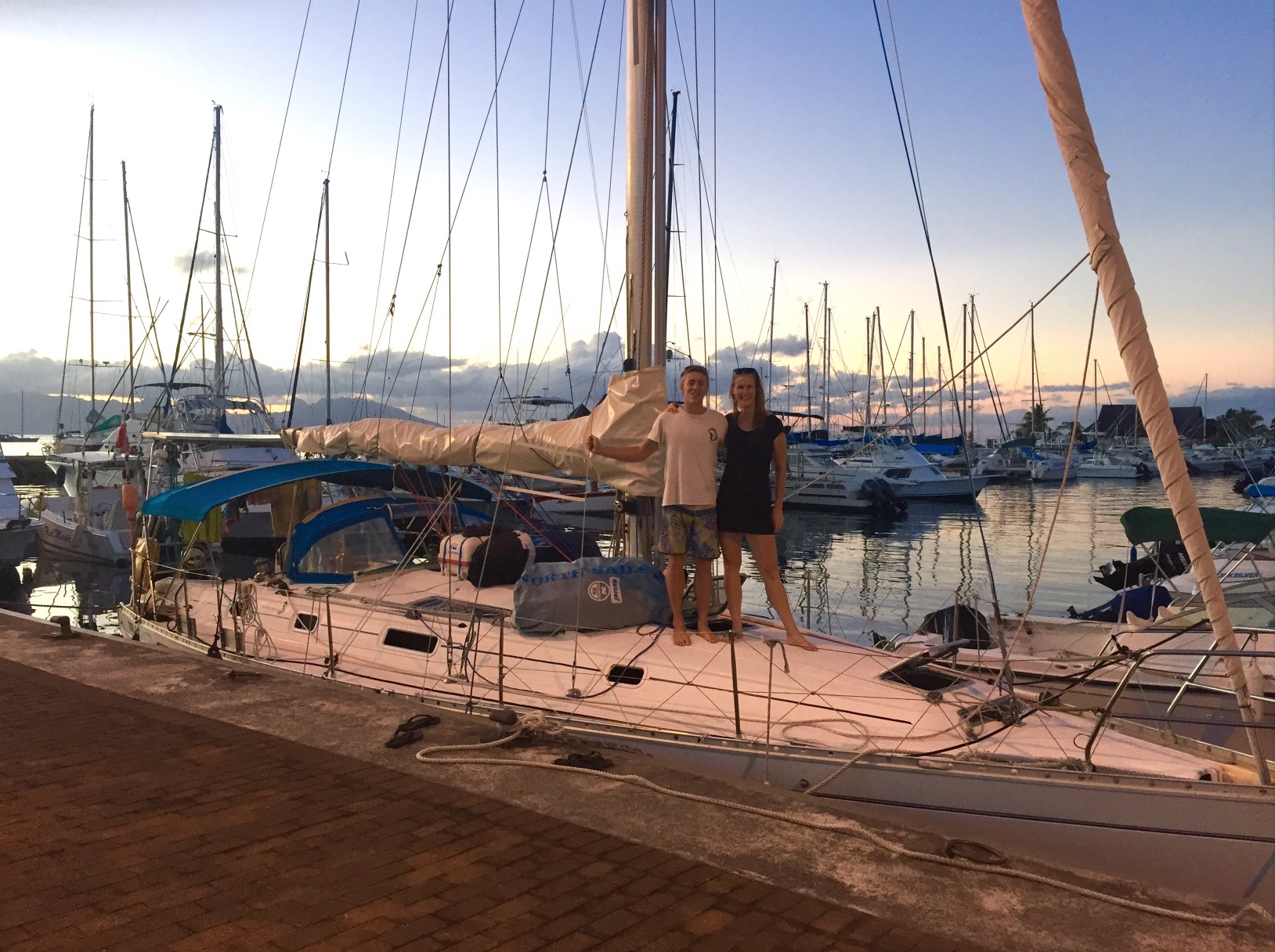 "We've bought a yacht. In Tahiti! I don't think I'll ever get sick of saying that."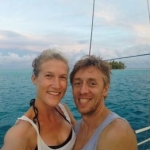 Both Nick and I have done our fair share of travel and living abroad over the years and so are no strangers to tapping out of conventional society for periods of time. But there has been something special about uttering that phrase as the explanation for upping and leaving our perfectly good lives on land while our friends and colleagues our age cling onto the property ladder, pop out babies, and strive to further their careers.
Reactions to our news consisted consistently of raised eyebrows, jaws agape, stunned silence, and then of course a retort to the gist of 'Can you even sail?!…' .Once the initial shock was digested, most were excited for us and encouraging, however a few aggressive reactions spilled forth (interestingly all from local racing sailors who had never cruised the Pacific) bluntly implying our idiocy. We could only conclude that maybe, just maybe we were striking a nerve by living out their never fulfilled dream.
Our grand plan consisted of surfing, SUPing and sailing our way through Polynesia, and eventually back to Australia.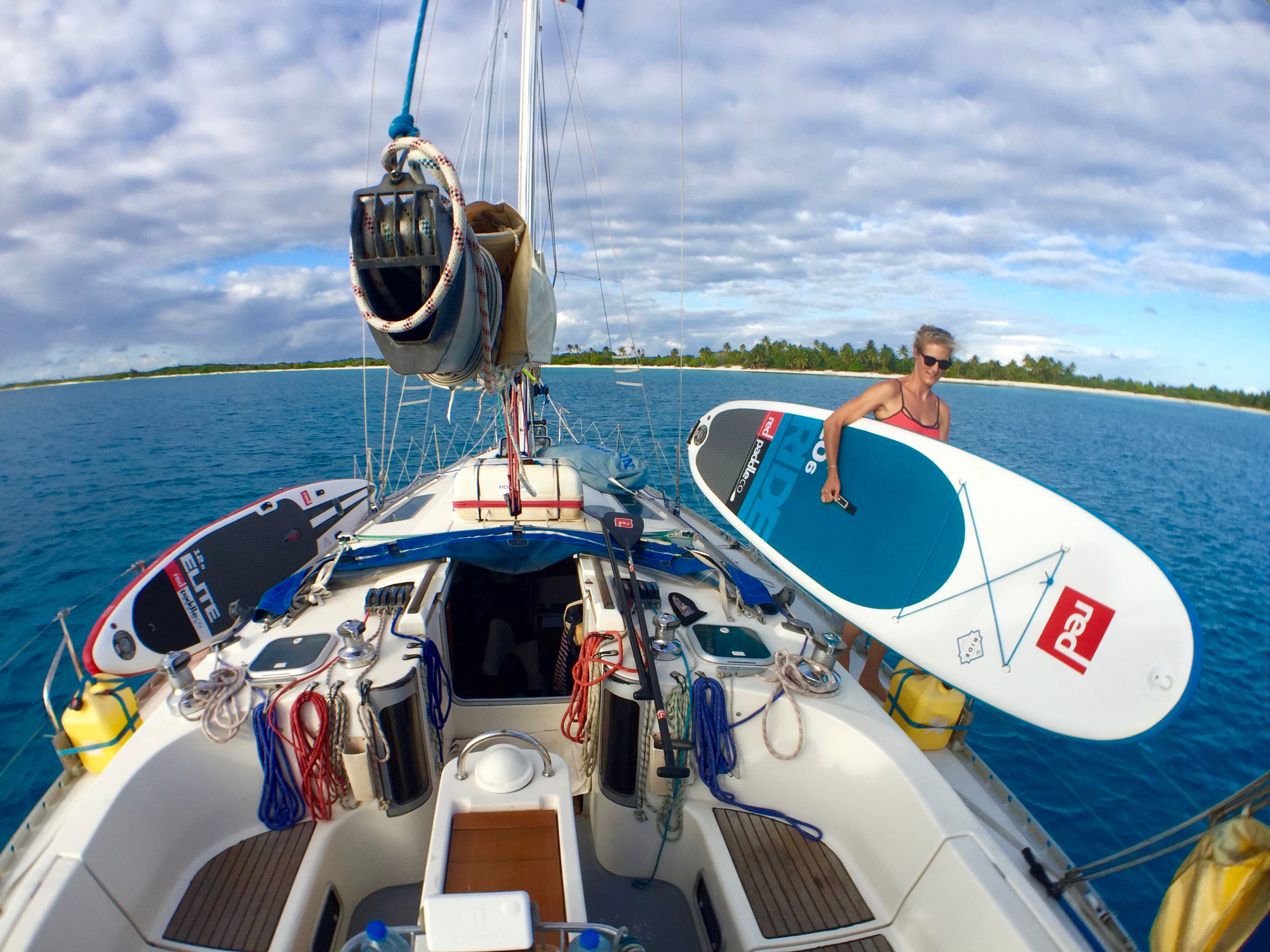 And it is a grand plan, even by our usually ambitious standards. Not only have we never really sailed much before, we definitely haven't captained a 40 foot yacht, let alone crossed an ocean. In fact this idea had only really been in motion for the past six months when I suggested it to Nick. He has since run with it like only he can and here we are… living aboard our new floating home anchored in the beautiful turquoise waters of Tahiti, overlooking the sun setting behind the jagged peaks of Moorea.
Although the idea was mine, our quick turn around in life circumstances has to be attributed to a combination of Nick's never ending enthusiasm and optimism, some good solid advice from a boat broker friend in Sydney who set us on the right path of what type of boats to look at from day one, as well as a large planning wall in our home that we turned into a blackboard to visually workshop all we needed to do in order to achieve our goal.
The blackboard definitely got a good work out, with there being many stages of our oversized 'to do' list. We not only managed to tick everything off, but also provided our friends' children a way to happily draw on our walls.
And now that our walls are curved and our living space is the size of our previous bedroom, all that's left to do is the fun part – the sailing, surfing, and SUP exploration around Polynesia's beautiful islands and coral reefs. Stay tuned for our updates as we cruise the Pacific in search of paradise, or follow our adventures at www.voyageoftemana.com.