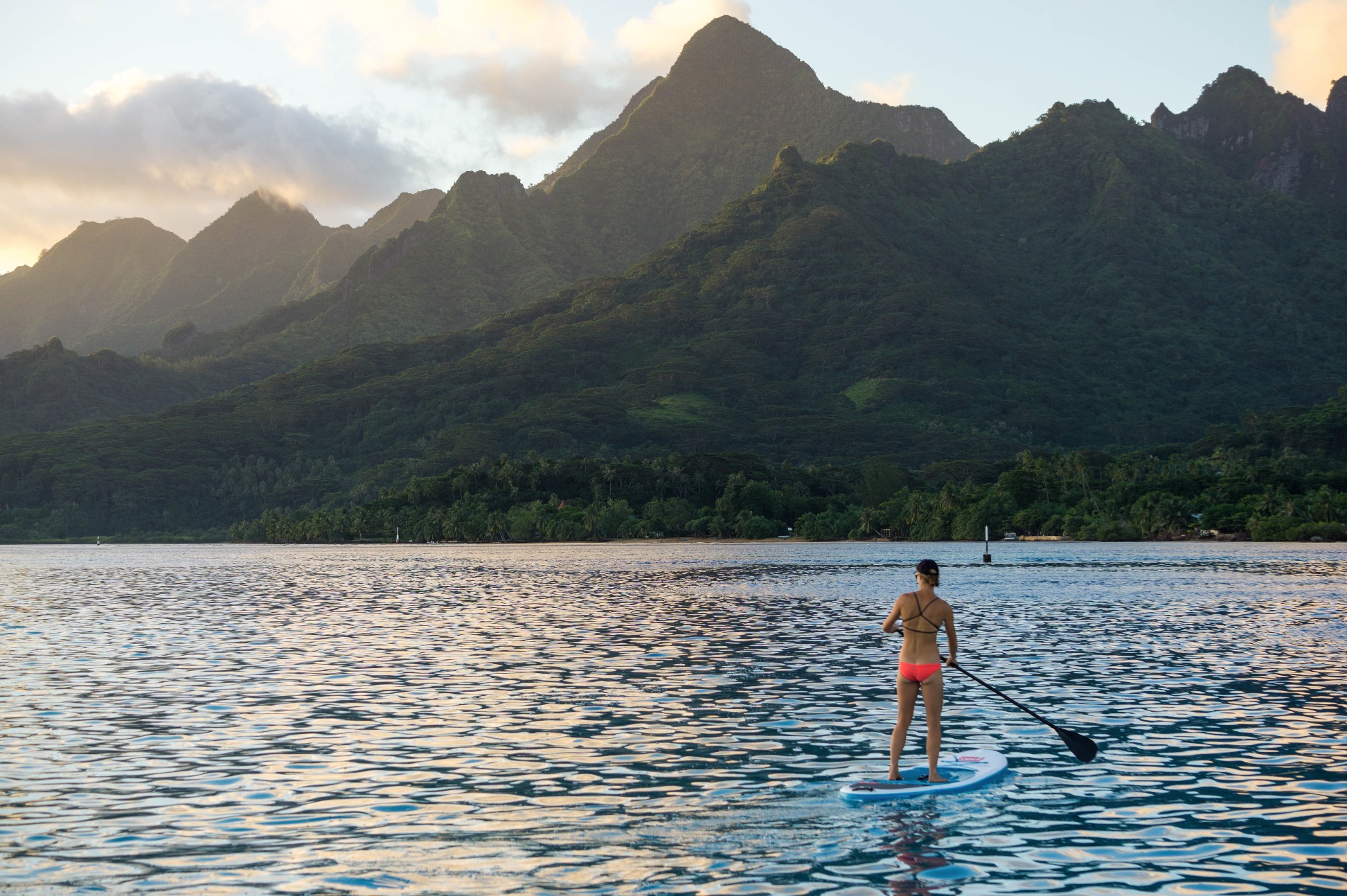 Jess and Nick and their floating home Te Mana are back with part 2 of their adventures exploring the beautiful waters of Polynesia and the South Pacific. Having bought their boat in Tahiti they've been island hoping over the last few months, with SUPs onboard, recently arriving in Tonga…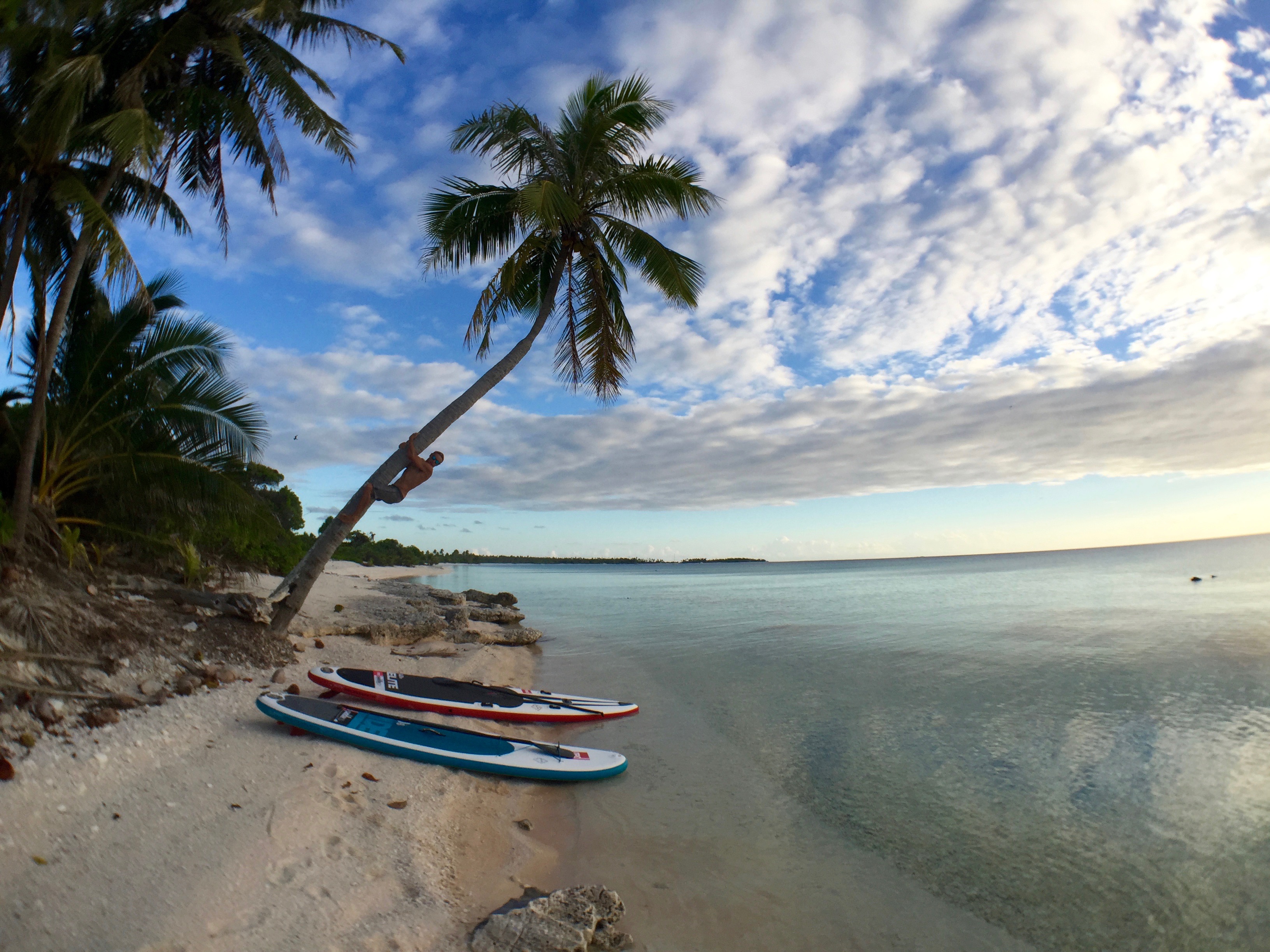 We've been floating in French Polynesia full time now for a few months. And although l'd have classified us as water babies when we were living on land (forever trying to be in or on the sea, SUPing and surfing around the waterways of Sydney and the beautiful South Coast), it's just not the same as living constantly surrounded by ocean and its never ending motion… and of course, its never ending challenges.
And there have definitely been challenges aplenty for us with our newfound life afloat… as you would expect – having not really sailed much before we dove right into the deep end and bought ourselves a yacht in Tahiti!
"Don't they say there's no time like the present, and if you're going to do it… do it properly? So we did. And we are learning… by doing… quickly!"
With it clearly not being our long engrained love of sailing that lead us here, it was more so the realisation that there's no better way to access Polynesia's many gems than by boat. And although space is always at a premium on a yacht, on board Te Mana (our 40 foot Beneteau Oceanis) we've managed to squeeze in as much of our land life's garage contents as we could. Our arsenal of toys includes 5 surf boards, snorkelling/freediving set ups, spear guns, fishing rods, cameras and underwater housings of all shapes and sizes, and of course our SUPs. Although Nick has left his surf SUP on land (at this stage!), we've bought along our two favourite Red Paddle Co SUPs, as the option for below deck storage on passages (rather than strapping them on deck as with traditional SUPs) was just too good to pass up.
Aside from literally allowing us to walk on water, SUPing forms a massive part of our daily cruising life. When we're at anchor, not only are they our method of choice for up close and personal exploration of some of the world's most stunning tropical islands, atolls, and coral reefs, but they also provide us with fitness, transport to/from land, surfing (you've got to pick your wave here to ride an inflatable on!!!), skurfing, and of course just plain and simple fun and enjoyment.
Someone asked the other day if we were missing our life on land… lets just say there was no time lost in answering!
"So until that answer changes, it looks like we'll keep floating on, SUPing, surfing and sailing our way across the Pacific."
Jess and Nick will be sharing their sailing & SUP adventures on SUPboarder with regular blogs. But in the meantime check out their website Voyage of Te Mana. 
You can read Voyage of Te Mana #1 on SUPboarder here.