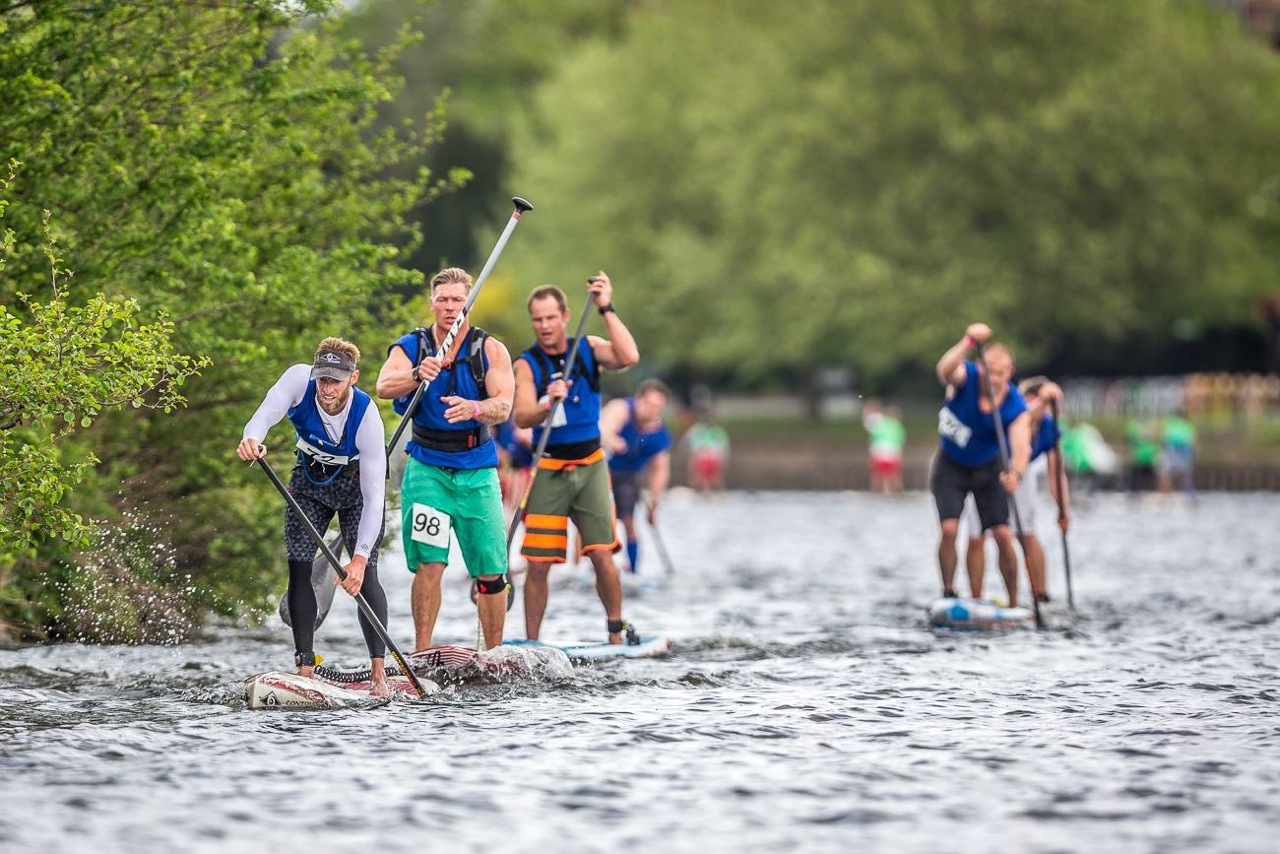 The 11cities SUP race is definitely one of those races that gets etched in racers minds, much like the Tour de France for cyclists. Set in the beautiful waterways in Holland it's one of those races that for many racers has has to be on their SUP race bucket list. For the first time, top UK racer Pete Holliday has got his sights set on competing in this years event. But completing 220km over 5 days isn't something you just turn up to and do! It takes lots of training and planning to finish the race alone. In this series of articles Pete will be sharing with SUPboarder what it takes to train and prepare for such a race, and then he'll be reflecting on his performance following the event. Over to Pete for Part 1- training … 
For some years now I've been considering the 11 Cities SUP Race. Each & every year I've found an excuse NOT to do it!
For those that haven't heard of it, the 11Cities SUP race is a gruelling 5 day 220km long ultra-endurance race run on the canals & lakes of Holland. The original format of the race was a 5 day race or 'tour' for those who didn't want to race just complete it, but last year they introduced a crazy non-stop option too.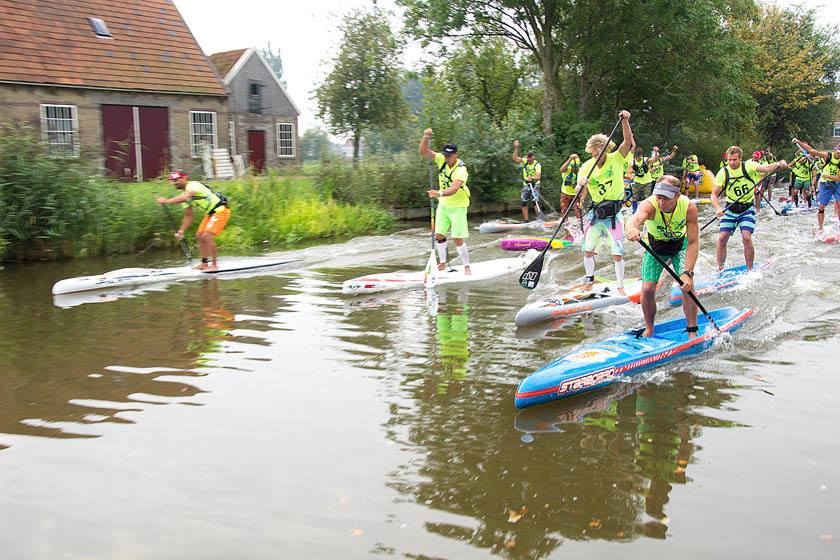 So earlier this year I decided it was time to MTFU and give this race a proper go. Having raced only in the UK last season I decided to go further afield this year, do a bit less in terms of number of races, but have a few more adventures.
I'm lucky enough to have one of the UKs top SUP athletes Ryan James as a best mate & local training buddy. Ryan has placed 2nd in the 11 Cities before and he was focussing his year around this race too, so it all seemed to fall into place that we'd be able to share the travel, the training and keep each other motivated through the months leading up to the race.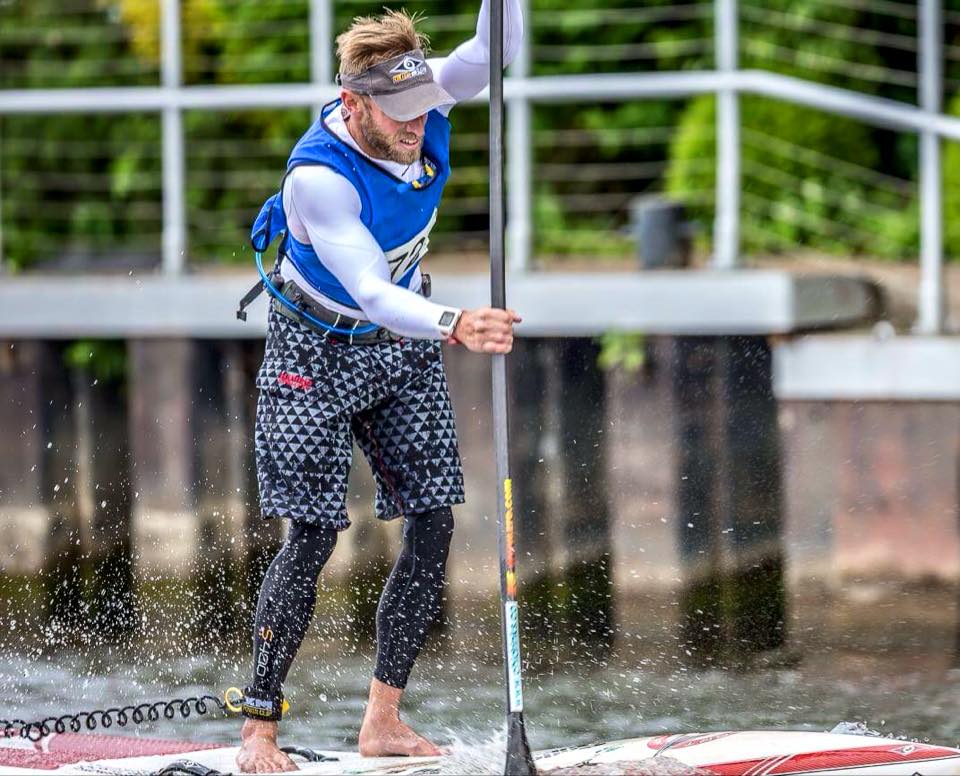 Training kick off started back in May. We worked out a training program to take us all the way through to race day 1st September. We dropped in a few of the main races into the calendar and worked training around them. We picked three of the big Euro Tour races as a good benchmark against the tough international competition. Ryan also managed to slot quite a few of the UK SUP series races into his diary but mine was just too full of other commitments, and having crammed it full of SUP for the last few years I made a pact with myself to keep strong and just cherry pick my favourite couple of races so it kept it fun.
Our training consists of 4 main SUP sessions a week of which 3 main variable intervals sessions and one long distance 2-3hrs. We also put in a couple of gym sessions and a couple of yoga sessions to keep flexibility and balance. We also both paddle outrigger canoe as part of Bournemouth Outrigger Canoe Club so often get an extra long distance session in the week training with the club.
Thanks to Garmin Connect we simply set up our sessions on our watches each week and just have to hit 'start'… the watch tells us what we need to do, gives us our intervals, times, speeds & most importantly manages our heart rate zones. This can however get really, really annoying on the tough sessions when it feels like the watch is constantly screaming at you to paddle harder! "Beepedy, beepey, beep" ahhhhhhh!!!
One thing is for sure having a training partner is a godsend for this type of training. We are constantly pushing each other every rep, every set. Ryan is pretty much always faster than me (if you don't know him, he is a freak of an athlete) so on the recovery reps he often turns, lets me past and then chases me down on the next effort. My job is to keep him away, his job to hunt me down! It works really well for both of us this way & is a great tip if you paddle with friends who are different speeds.
For the first few months training has been focussed on more all-round fitness and normal race distances of 10-20kms. This has been great for the EuroTour races as that covered all of them, including the really tough Lost Mills 18kms. We both really suffered in this race with the extreme heat (not something you normally get in Bavaria!) but highlighted the importance of hydration and heat management if the conditions for 11 Cities are warm.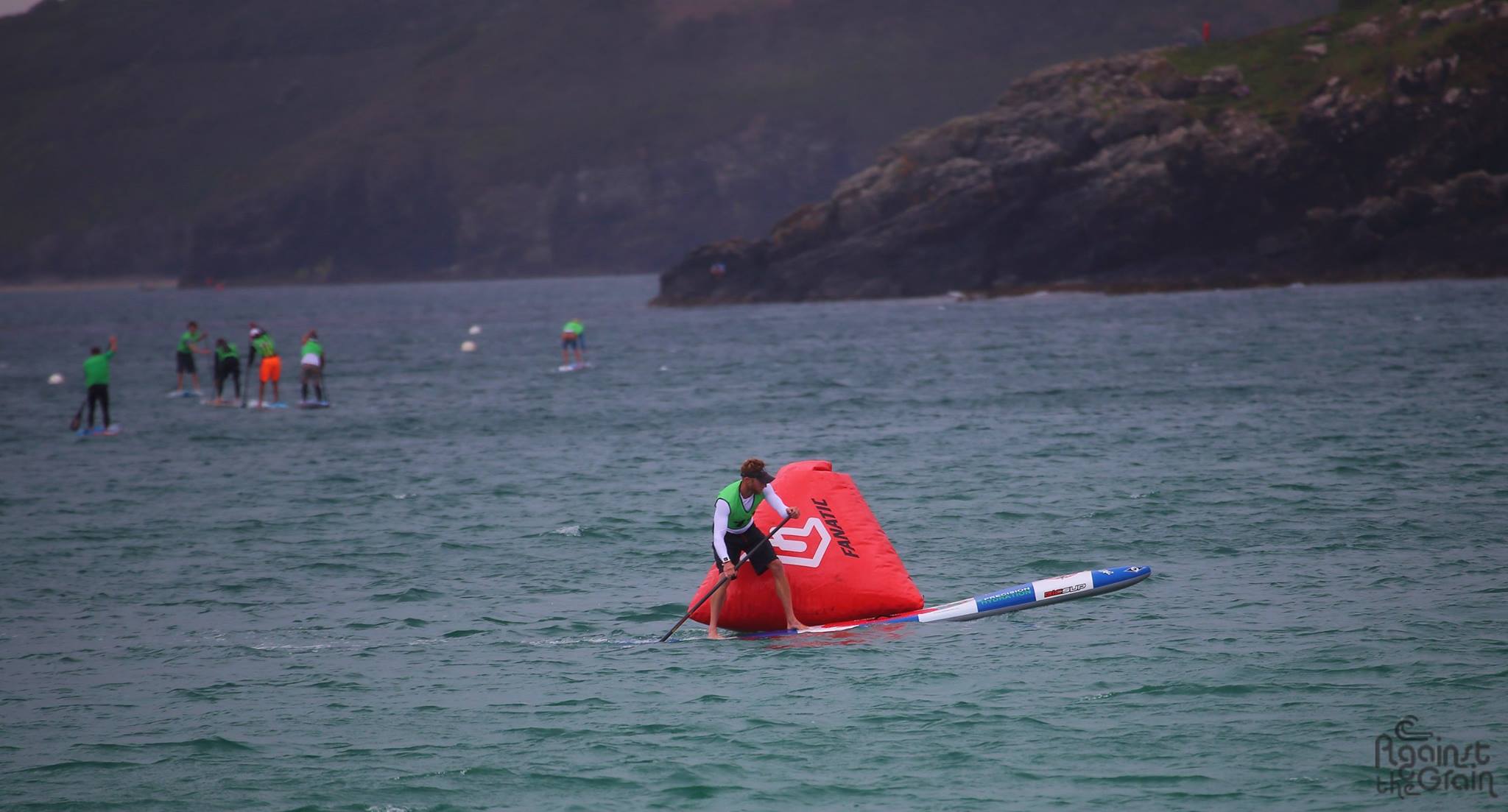 We've both been fortunate to get the support of VestPac & Precision Hydration for this season. VestPac sent us a couple of their latest 1.8l packs to use in training & racing. These VestPac's are absolutely superb. They fit like a lightweight rucksack but have useful pockets on the front for energy bars etc. They are super lightweight and comfortable. You get no rubbing or chaffing at all which is great when you could be paddling for 4-6hrs a day for 5 days straight at the 11 Cities! I've used waist packs in the past but often suffered from stomach ache if they were too tight, or the frustration of the thing slipping down your legs when it got emptier & looser. The VestPacs being worn on the shoulder never suffer from this which is brilliant.
Precision Hydration are a local business to us in Dorset who manufacture the World's only multi-strength sports hydration drinks. They offer a simple lab test (no exercise required) to see how much sodium you lose in your sweat (apparently we all lose different amounts based on our own biological makeup). I'm at the top end of the scale in terms of sodium loss so their products help me counteract the losses during exercise (racing & training) meaning I can paddler for much longer before I suffer from any effects of dehydration. From experience of using their products I can say they really, really work. I used to often suffer from cramps and during and after training or racing but these have more or less gone away when I hydrate properly. For anyone looking at longer races or training sessions it's well worth checking them out, they are really knowledgeable guys and also offer an online test to help find the right products for you.
So into July already and the distances & efforts are stepping up. These last two months before the race are all about getting specificity of training to reflect the conditions of the race and get our bodies used to longer and longer paddles. It's also time to get our bodies accustomed to the types and quantities of food and drink we might need to consume during the 5 day event. I'll cover more about that in the next part as well as the equipment we'll be using.
For now it's time for a rest… 100kms in the last week, I'm off for a massage!
So, if you've ever wondered how you prepare yourself for such an event keep an eye out for the next article in Pete's series in a few weeks time, leading up to the race on the 1st of September.  Until then you can follow Pete on this blog and Facebook page. 
Pete Holliday is supported by :
Zre – paddles