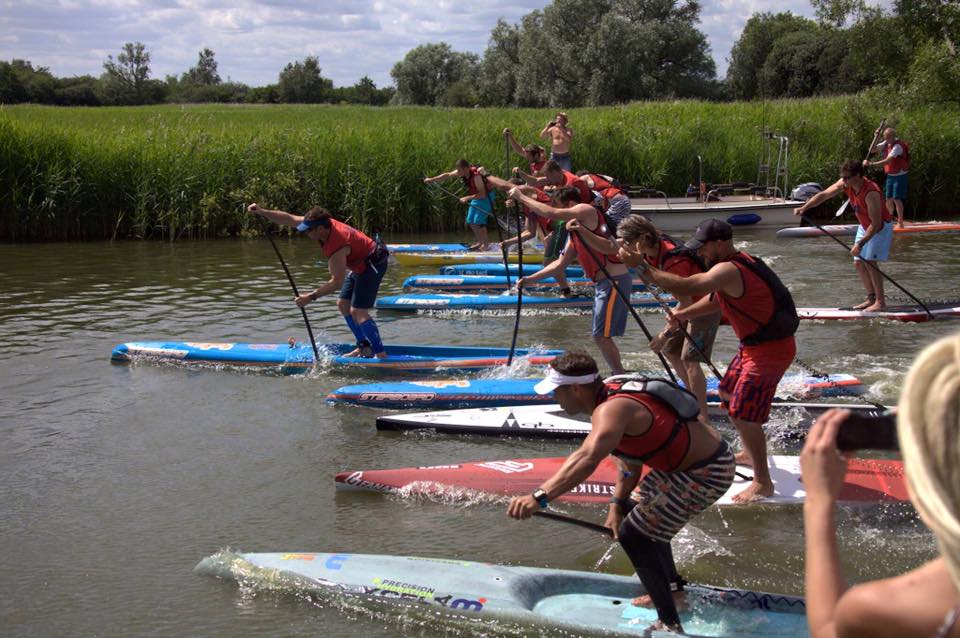 UK SUP Race Series – Race 5 Review
Round 5 of the UK SUP race series was hosted by Martham Boats and the SUP Shop On-Line on the Norfolk broads and featured one of the Naish 1 Design race series. Crispin Jones from Waterborn SUP made the long drive from south Devon and updates SUPboarder on the day's racing.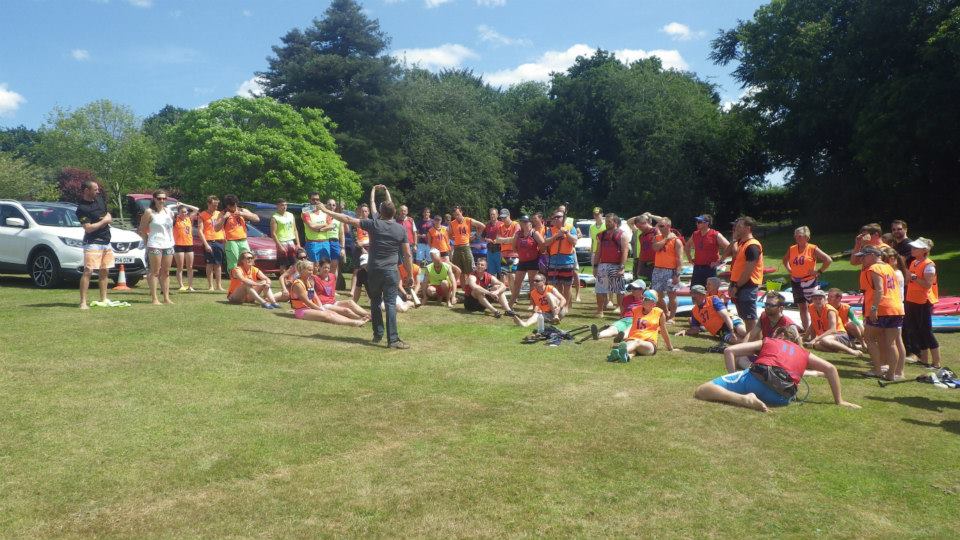 Halfway through the race season already and this time we are paddling through the Norfolk Broads. I was lucky enough to paddle this race last year and so I felt confident of the route, something which can make a big difference while out paddling. The race was fairly well attended considering the location, with the majority of UK racers coming from the south coast everyone had a good few hours of driving ahead of them so it was great to see some 70+ people hitting the water along the picturesque Broads.
The race was split into 2 groups, the longer distance race, part of the UK series and a shorter race designed to encourage first timers and new people into the racing/cruising scene. The longer race was 15km winding its way through the reed lined banks of the Broads overlooked by windmills and sailing boats. The shorter race was around 6km but still finishing in the same location at Martham Boat Yard so competitors were finishing alongside those on the longer course helping promote the feeling of being part of the entire series. Boards and competitors were taken off to the start at How Hill, the bus journey always feels like a school trip, except with more paddles….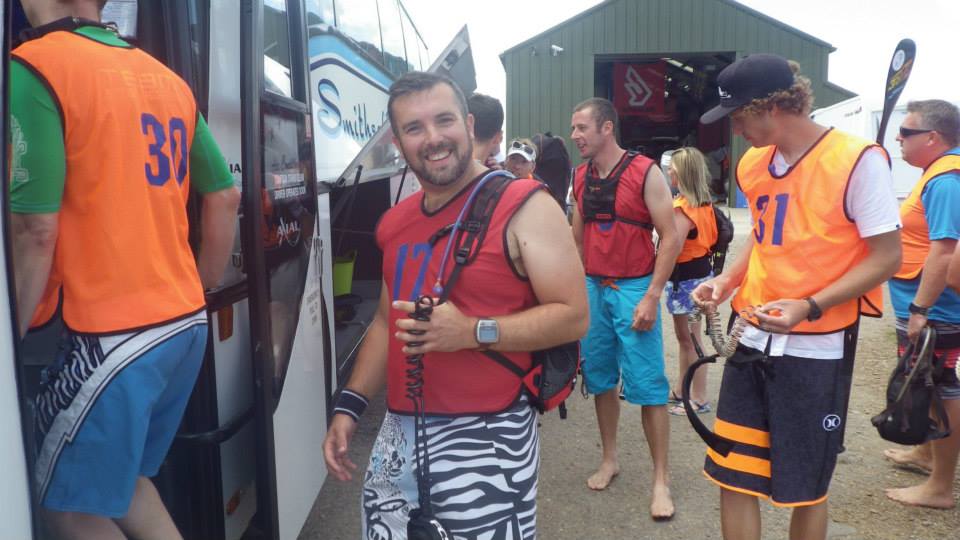 The river was full of life due to the time of year, schools had just broken up, people were on holiday, the sun was out and there was a stiff breeze ideal for sailing, so the water was fairly busy, what better then to throw a few SUP's into the mix and watch the outcome! As we lined up at the start line at How Hill we were greeted by the sight of a boat going broadside on, another boat was also trying to pass, we assumed we might have to wait before we would get to start but we were wrong, it actually made for a very exciting start!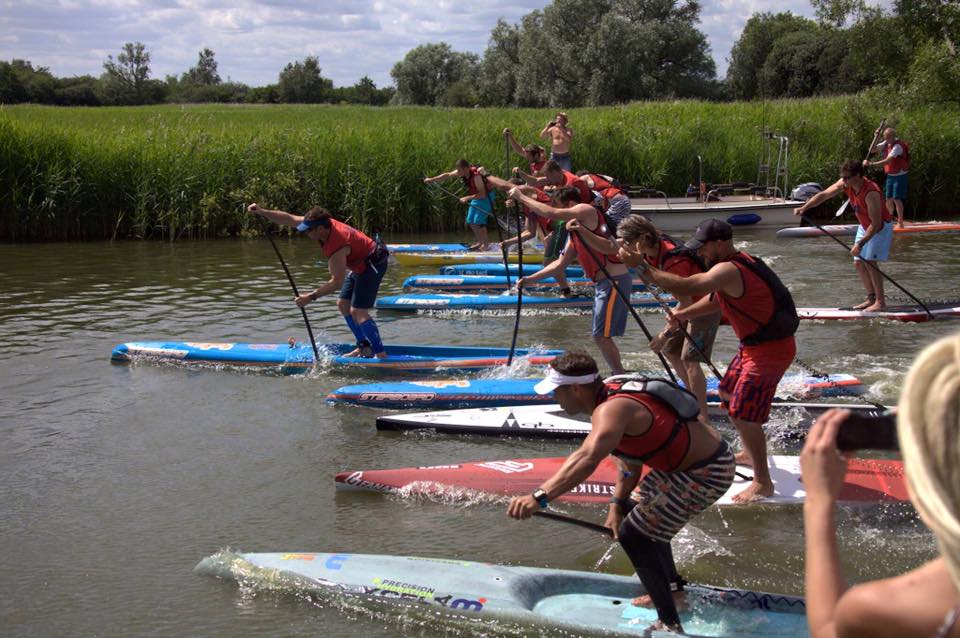 We had maybe 30 metres to jockey for position before narrowing quickly to pass the boats. Carl Thomas got an amazing start and I pushed hard to get in behind him early on, there wasn't much room and Phil Plume was on a collision course with one of the boats, I dropped out slightly to the right of Carl's wake in order to give Phil some room, as we passed the boat we both dropped inside the wake, boards side by side I ended up colliding my paddle against the nose of Phil's board, it turns out that collision caused some rather major damage to his board, apologises Phil. Ryan James and Ben Payne started increasing their lead and I concentrated on trying to match Carl's sprint pace. After the initial few minutes of paddling I realised I needed to make a break for it, I pulled out from behind Carl and set Ben as my target. With flash backs of Holland running through my head I tried to remain positive and focused, thinking about anything to remain in a good mental state, "I had polished my board I will go faster…. " "I've had my banana I will go faster."
I stayed in 3rd place plugging away through the windy Broads for 10km with 3 others drafting me, dodging plenty of hire boats along the route which made thing fairly interesting at times, Scott Brown had mentioned he was going to try and split our train up around 10/11km so I was aware he was going to make a break at any time, I reached for an energy gel and Scott made his move, pushing hard he tried to break away from me. As we made our way through the town near the end of the course I kept trying to push out and pass but Scott is a powerful paddler and he kept me at bay. I finished in 4th, consistent for the series.
It always amazes me how chirpy and welcoming everyone is in the world of SUP, it's just as much about the social aspect as it is the competitive nature on the water, I'm looking forward to the next race in Suffolk already.
Many thanks to Ian Curtis and his team for setting up the race, it's always well run and an enjoyable atmosphere. Thanks to Starboard, Tushingham, Teapigs and Onit Pro for your continued support. See you on the water!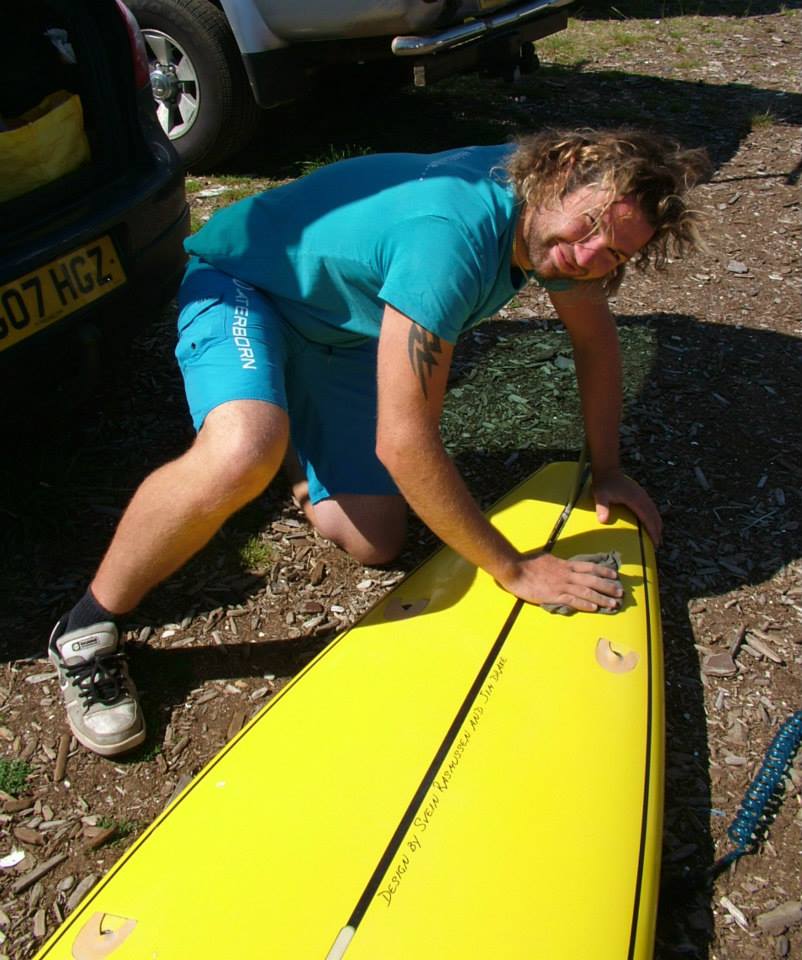 Radio interview – Lisa Sunrise, Phil May, Crispin Jones (forward to 02:45:00) http://www.bbc.co.uk/programmes/p02vzrd6#auto
Words: Crispin Jones  Waterborn SUP
Images: Lisa Sunrise SUP Shop On-Line
Event Results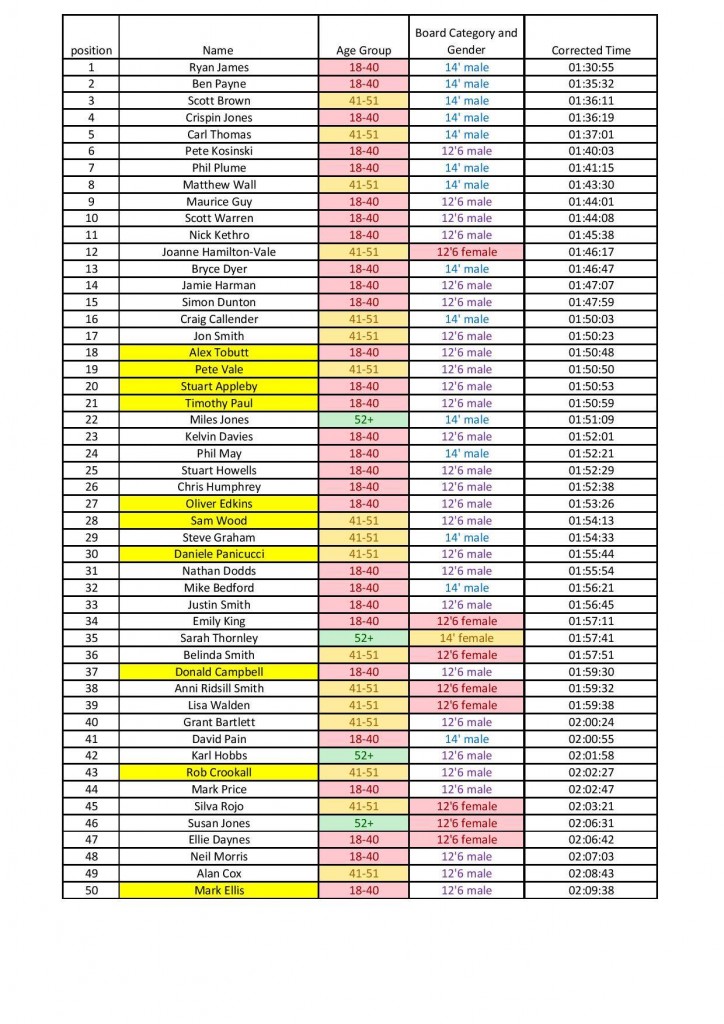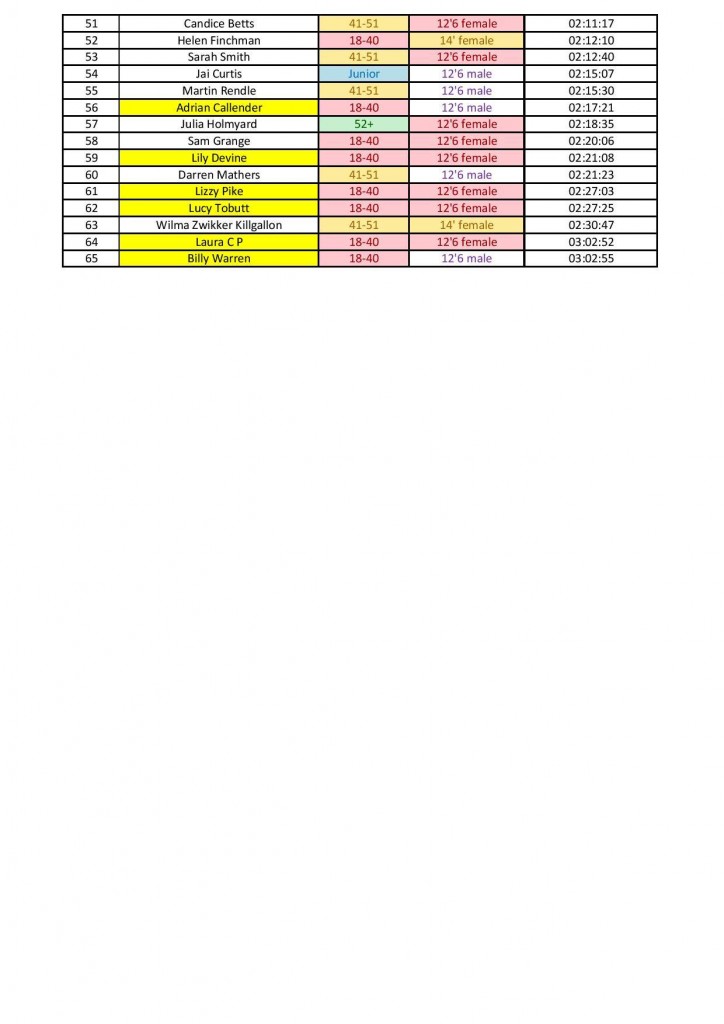 Event Gallery