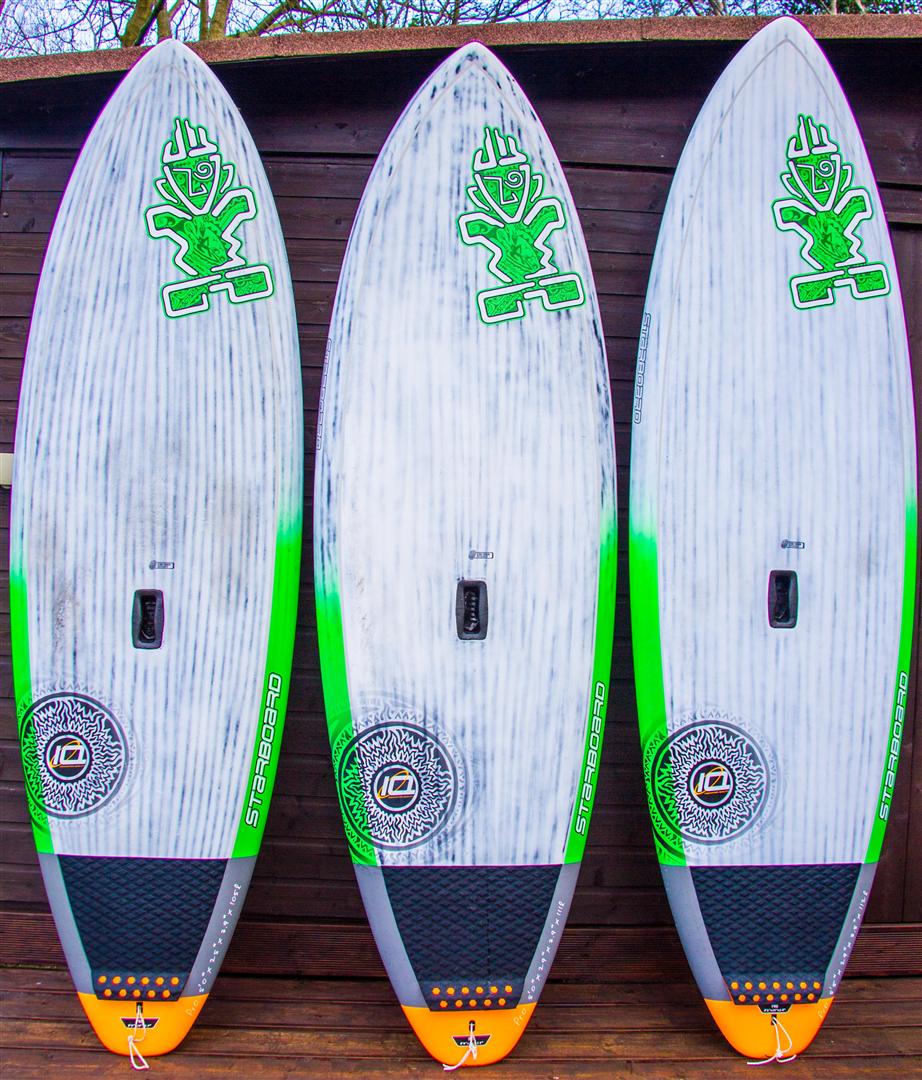 Starboard international team rider Finn Mullen sent us his review of the NEW 2015 Starboard Pro range 8'0"x28", 8'0"x29" and 8'5"x29" all in brushed carbon. Finn has been having a cracking start to the new year with great swells hitting the Irish coast, providing the perfect conditions to do some solid testing of his new boards.
The SUPboarder team is yet to test the new Pro range so will let the 6 x Irish SUP surfing champion give the low down on three key short boards from Starboard's pro range.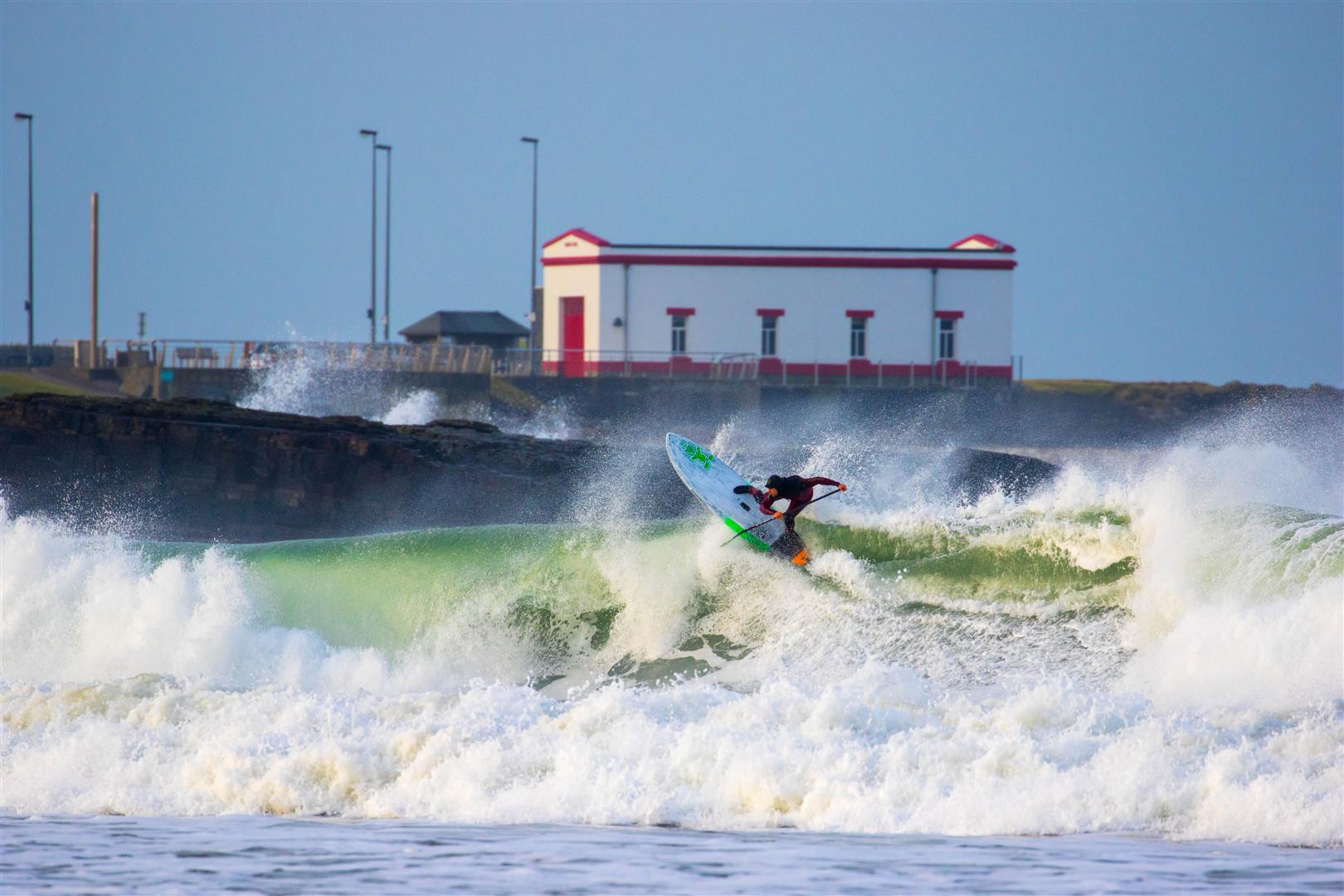 I've been riding the Starboard Pro 8'5" since its inception in the range in 2010 and have owned every iteration. At 85/90 kgs (depending on my choccie bar consumption) it's the allround shortboard size that I can use in most conditions from knee to well over head high. For 2015 there is three pro boards in the volume range that fit my weight, namely the 8'0" x 28", 8'0" x 29" and 8'5" x 29". I've ridden them all in a range of conditions over the last few months in Ireland from beaches to reefs and mild, cruisey days to those days where you drive home stoked on good waves but a colder shade of blue !
All three have their own characteristics which I will talk about later, but the one factor they all have in common and is immediately apparent is the extra stability they have over 2014 models. Let's put this in context, you still won't be able to hold a dinner for 2 on them but they certainly have a marked increase in stability and if this has been an issue for you previously then certainly it is worth looking again at the 2015 boards and put the diet book down for another year 🙂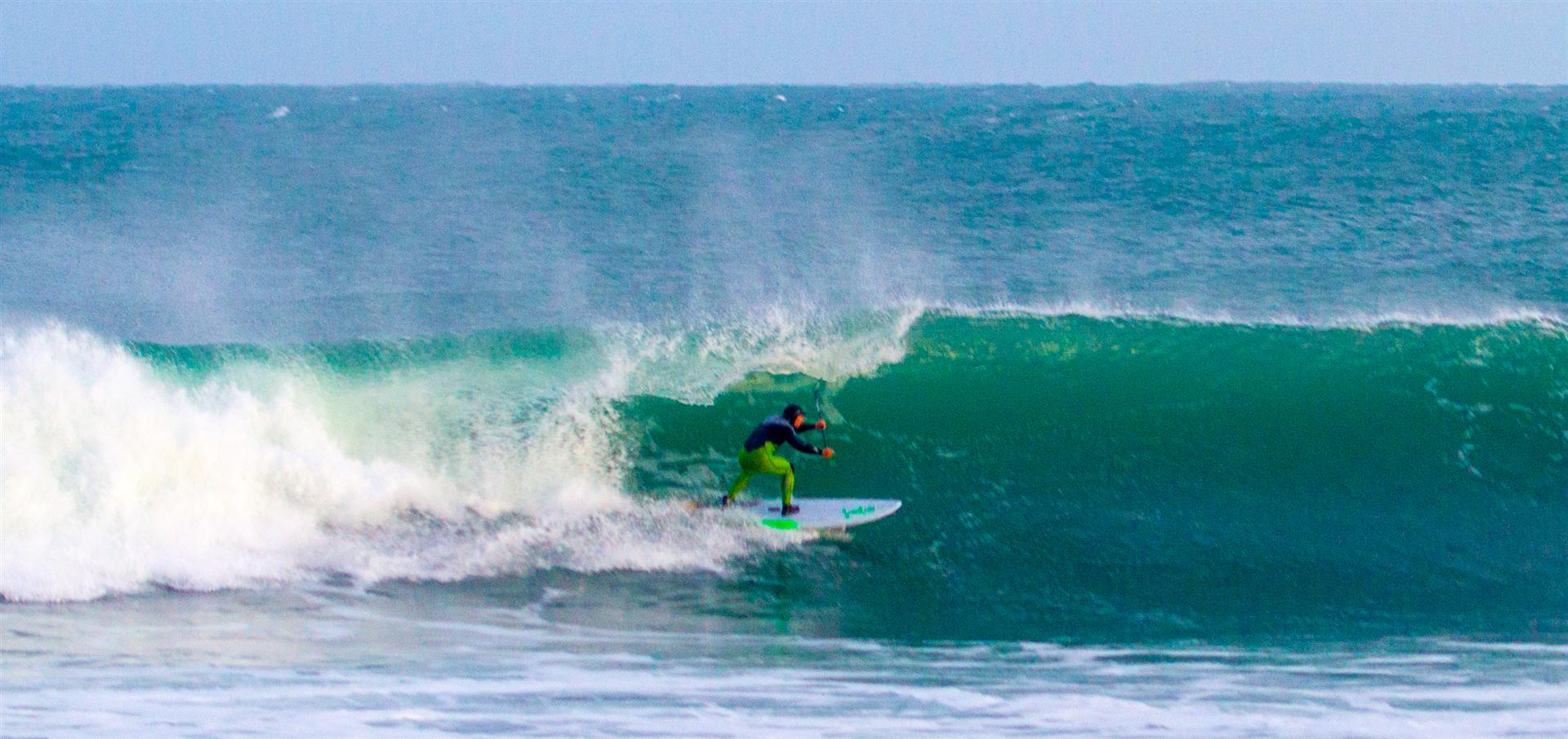 2015 Starboard Pro, 8'0" x 28" – 105 litres
Ok, let's start with the baby bear the 8'0" x 28" – although last year this was my favourite board in the 2014 range it was for those days when I'd kept the pies in the cupboard and the cake in the fridge. The 2015 version is a much different act, stability is as good if not better than the 2014 8'5" pro and I'd say 20% up from the 2014 8'0" x 28" – it really is an easy board to use at this width for someone my weight and for anyone lighter an easy platform to a high performance board with agility and speed. That extra stability gives you the confidence to push edgier take offs and bigger surf and I have used this in much bigger waves than I would have thought possible and where previously I would have stepped up to a bigger board in double overhead plus. There's a lot of security in its drive down the line and bottom turn even as waves start to hollow out which again all helps in confidence to push it. Rail to rail is improved with a smoother transition from inside to outside in roundhouses and the general feel is of a board that is easy to ride and lets you concentrate on picking waves and working on your technique while offering room to grow your performance. From drops I thought I wouldn't have made to smoother turns it's a good board for pushing levels and growing smiles.
For more information on the 8'0"x28" visit the Starboard website here.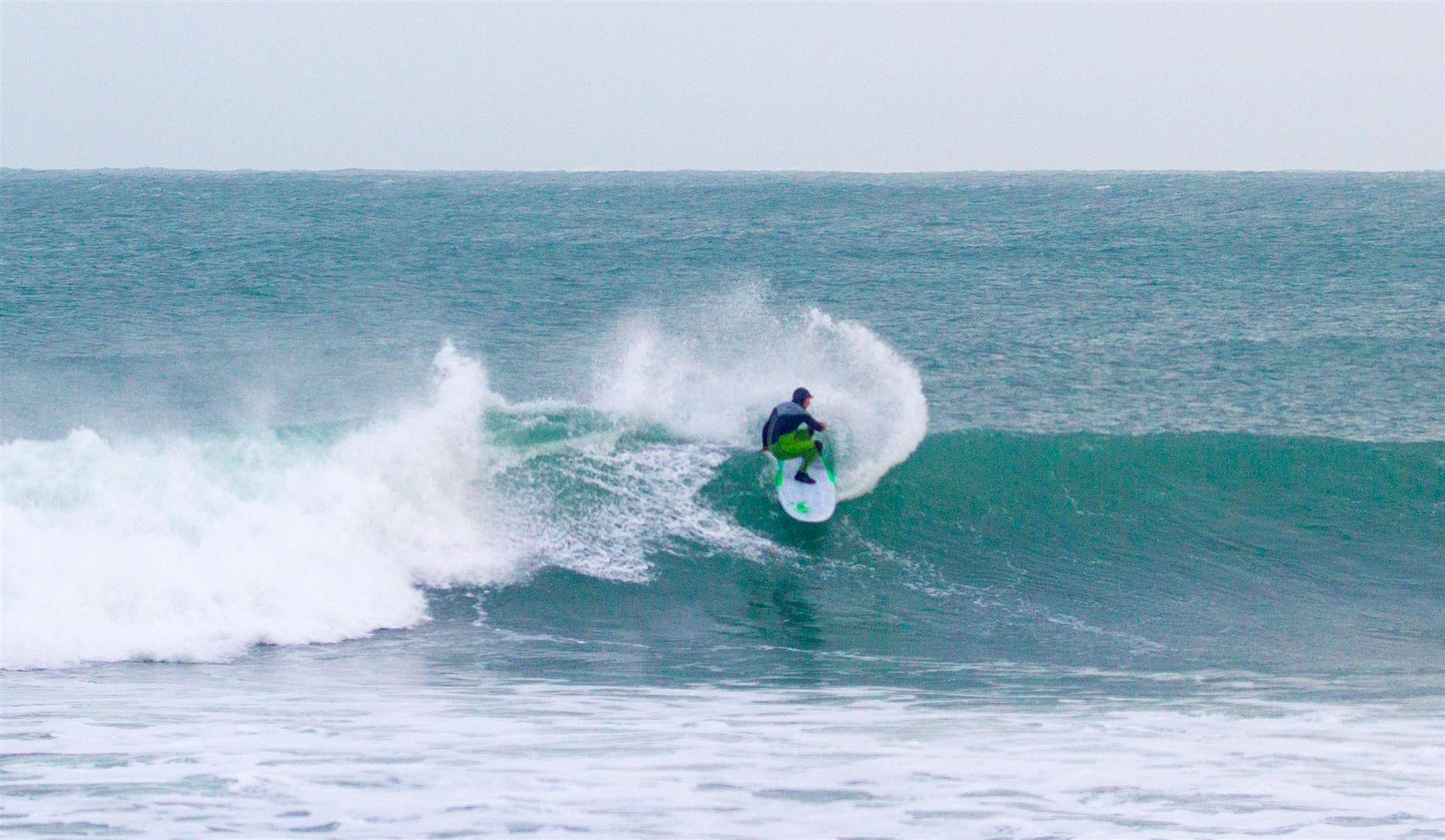 2015 Starboard Pro, 8'0" x 29" – 111 litres
Now here's the new addition to the family, the extra width is pretty easily spotted when you line it up against the 28" model. Beefier up front and with a thicker rail, this offers a really stable platform to work from. A great board for a heavier rider who wants to dip their toes in the 8 foot range but not spend their time up to their thighs in water while doing it ! The width is gradually pulled into the tail in a shape that just picking it up makes you want to go find a fun beachie to play in. The shape's width up front makes punching out through whitewater easy but that narrower outline to tail gives it a real burst of speed down the line or on a chunky take off. Speed is good, speed means fun ! You can ride this board in cruise mode or dig it in for more aggressive turns, it's a pretty easy and versatile platform to progress on. I've been running this board as a quad as well and that adds another dimension to it as well for people who want to add some more slash into the ride if they want. In short the headline here is a short 8′ board for a heavier rider, ease of use and a good option for those wishing to step down from a shorter wide point for example without too much transition in feel or stability.
For more information on the 8'0"x29" visit the Starboard website here.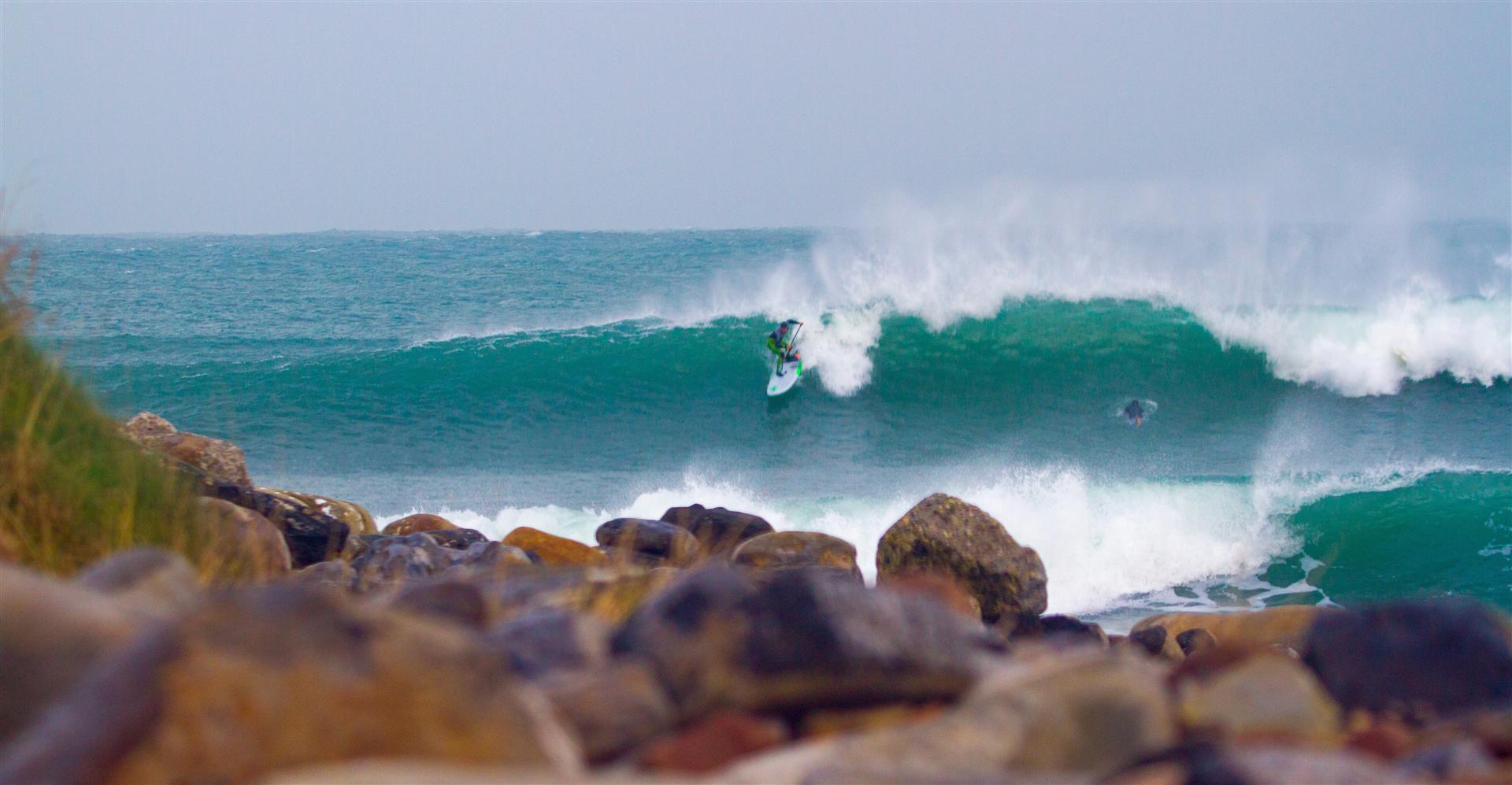 2015 Starboard Pro, 8'5" x 29" – 112 litres
As mentioned I've owned all iterations of these down the years and its always exciting receiving the new edition. It's the board people ask me most often to try and the one I have to beg to get back. Again stability is well up from previous years, I'd say around 20% to 2014 model and certainly the difference in volume of 1 litre nominally between it and the 8'0" x 29" feels a lot more. The nose rocker has been lowered also so the board has a greater range into smaller surf and more glide in. The added volume and stability gives range for both bigger riders and conditions with greater current / chop / wind. In bigger surf it has a very confident feel underfoot, critical positioning is easy with the good stability and the shape offers security in bottom turns. It shares that smooth and improved rail to rail transition of the 8'0" x 28" and a refined on rail turn. As a package it offers both a solid step up board for bigger surf, heavier water and also easy access to the world of sub 9 foot advanced boards for the first timer. A great all rounder that can be used in big and small surf and offering a high level of control. Favour the 8'5" pro over a pocket rocket if you are going to spend more time in decent surf.
More information on the 8'5"x29" visit the Starboard website here
Words by Finn Mullen
Pictures : Billy Mullen, Tam Mullen and Katie McAnena