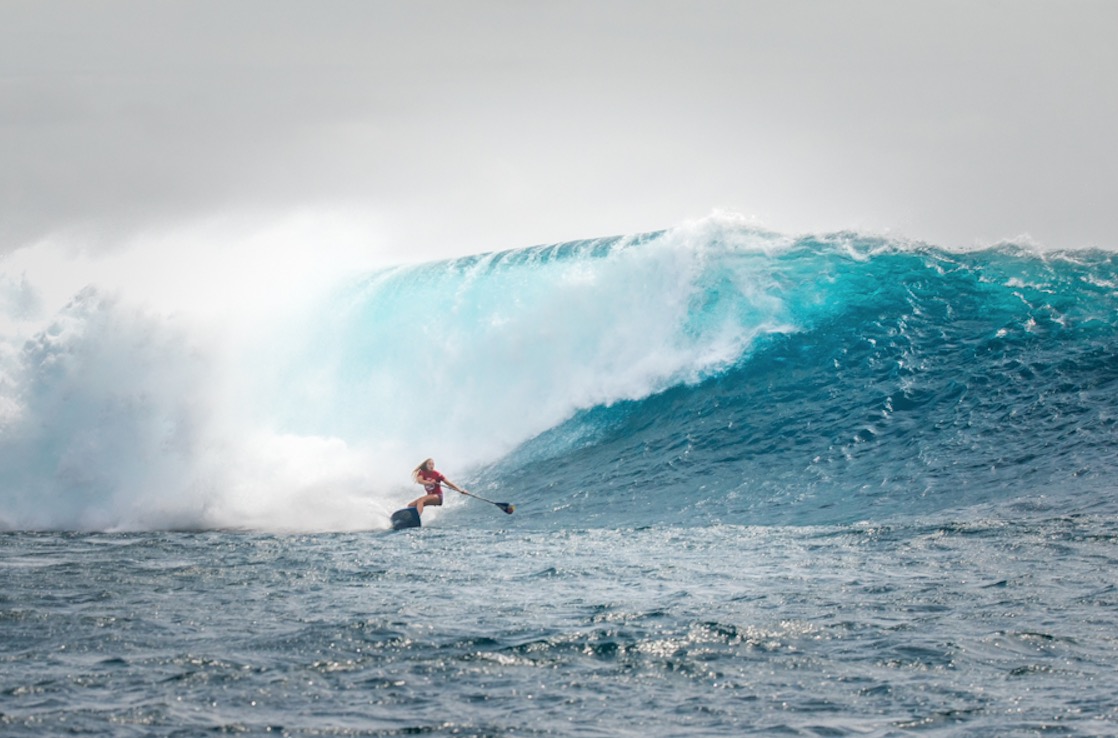 Fluid, fun, powerful and passionate are just afew words to describe the girl at the top of the SUP surfing world right now…  Izzi Gomez. At just 17 years old SUP surfing World Champion Izzi has certainly made her mark, and taken women's SUP surfing to a whole new level. She has had a huge influence on women all around the world after taking her first World Title at just 14 years old (the youngest event champ ever!) and then raising the bar year after year.
As part of the series 'The most influential people in SUP' SUPboarder catches up with Izzi to talk about her SUP kit, what it takes to stay at the top and more…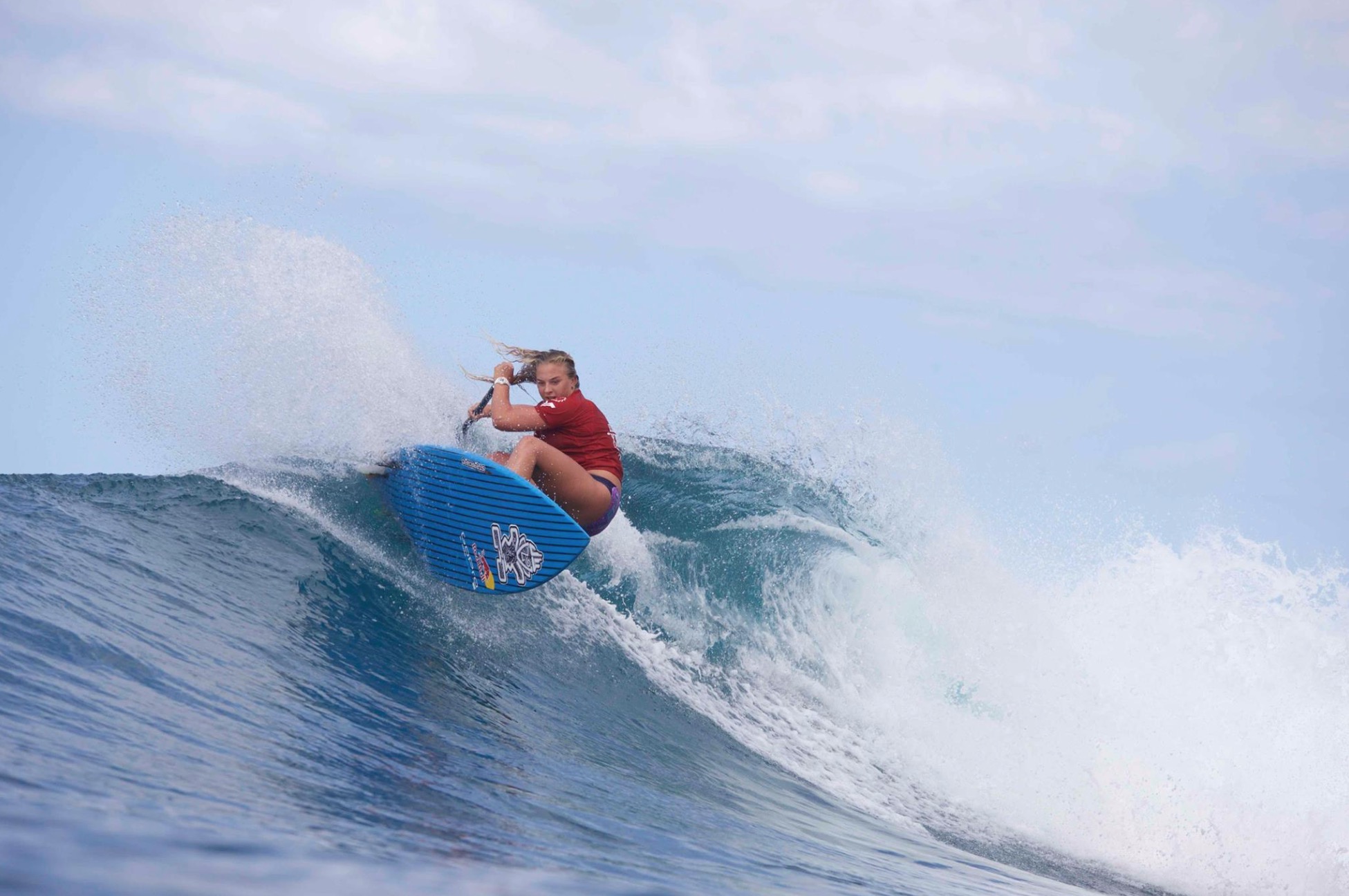 PROFILE
Name : Izzi Gomez
DOB : 12/09/1999
Home Town : Anna Maria Island, Florida
SUP Discipline : SUP Surf
Current sponsors : Starboard, Red Bull, Go Pro, Foundation Fitness, West Coast Surf Shop.
Influence in SUP :  The girl who took womens SUP surfing to a whole new level…
SB/ Where's your favourite SUP surf spot?
Cloudbreak, Fiji.
SB/ What is your most memorable SUP moment to date?
I have so many, but being able to compete at Cloudbreak was the best!
SB/ What equipment do you have in your SUP quiver at the moment?
I ride the 7' 4'' and 7' 5'' Starboard Pro Performance Brushed Carbons for surfing and I always have a 12' 6'' Allstar on hand for racing. I also love my 9' 6'' inflatable Stream for the river and for just cruising around.
SB/ What is your first board choice for most conditions?
My 7' 5'' is my go to.
SB/ What is your paddle height in relation to your head height?
My paddle measures to the middle of my forehead.
SB/ Are you working on any particular manoeuvres right now?
I'm not really working on a specific maneuver right now. I am just trying to better my surfing all around.
SB/ What are your goals for the year ahead?
My goals are to…
"just work hard and have fun, and the rest will come."
SB/ Tell us the pros and cons of having a SUP surfing brother?!!
It's good to have a SUP surfing brother because he is always pushing me to surf better, though he does drop in on me a lot! Hahaha!
SB/ Do you eat anything special before and during a contest to keep you going? And what would your first food choice be after an event!?
I don't really eat anything specific. I usually eat light, so that I am more agile. After…I would like to eat pizza!
SB/ Do you have a SUP idol? If so who?
I don't have a SUP idol per se, though…
"I am always striving to be the person that I would want to look up to."
SB/ Already being a world champion there must be a lot of pressure on you to stay at the top. How do you cope with that pressure going into every competition?
I've learned to turn the pressure into passion and just have fun with it.
SB/ How much time do you spend in the water on average per week?
I spend anywhere from 5 to 25 hours a week in the water depending on the waves.
SB/ What do you like doing when you're not in the water? 
I like to play music and sing and hang out with my friends 🙂
SB/ What would you say to girls that want to progress their SUP surfing but are finding it hard to find the confidence to get out in and hit the bigger stuff?
I would just say it's best to know your limitations and you will know when you are comfortable to take it to the next level. It also helps to surf with people better than you. Just keep pushing!
SB/ As girls, it's not always easy finding a bikini that stays on in the surf! Do you have any good recommendations when it comes to bikini choice?
I am always testing out new bikinis. It's hard to say because everyone has different body types. The Rip Curl Mirage suit is a basic athletic style suit that I have found to be very functional. I like to wear Pualani, a boutique brand out of Hawaii. The suits are cute, functional, and they have so many styles to pick from. They stay on too! 🙂
SB/ Any words of wisdom from Izzi Gomez?!
Please remember your SUP Surf etiquette in the water.
Be respectful!
Don't be a wave hog!
Have FUN!
Izzi Gomez is certainly a girl who likes to have fun. And it's definitely that fun which has got her to where she is in the SUP surfing world today. Izzi demonstrates how enjoying what you do is just as important as being good at what you do. OK, it obviously helps if you've got talent, live near the beach and are from a surfing family! But Izzi shows how passion and having plenty of fun can the key to success in SUP. SUPboarder wishes Izzi all the best for 2017 and plenty of fun on and off the water. 
Keep an eye out for the next 'Most influential people of SUP' SUPboarder interview coming soon.