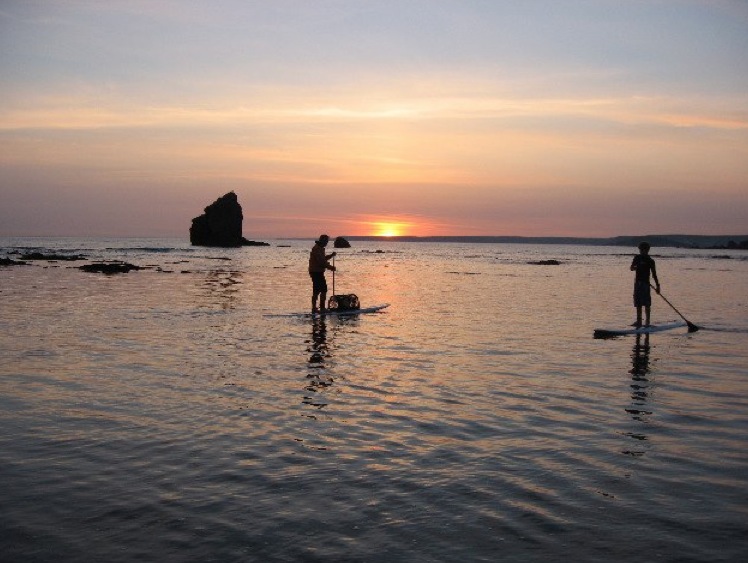 Here is whats been going on this week in the world of SUP… we have updates from the Ubatuba Pro, Racing and Surfing and plenty of news from Europe, where Spring is encouraging everyone out to paddle.
This weeks Featured image is from Tina Philbedge lobster potting on a SUP – one of the great things you can do easily on a Bear Gryll's SUP – Read on to find out more….
UBATUBA PRO
The Stand Up World Series finished in Brazil this week and the  Stand Up World tour concludes today.  Check out the great race action videos in the world series here.  Fantastic to see the amateur categories so strong in the Ubatuba world series – a great way to experience the World Series atmosphere and see some beautiful places?

Ubatuba World Series Amateur Racing
Here is a selections of great shots from  Day 2 at the Ubatuba Pro (Stand Up World Tour) SUP Surfing competition which concludes today.  Read more in the press release here!
This slideshow requires JavaScript.
FLY AWAY?
Several weeks ago we saw how SUP was getting into Formula 1, well Pete Vale who works for McClaren F1 is taking his Inflatable i SUP to every F1 Grand Prix to keep his race training up to keep competitive for the UK race season.  Check out his latest blog and stories of how he has been stand up paddling in Bahrain.
Also showing that you can fly away for race training really easily with your iSUP is Ben Swails who flew to the 2013 Port Adriano SUP Race with his Red Air Race.  Check out the full story here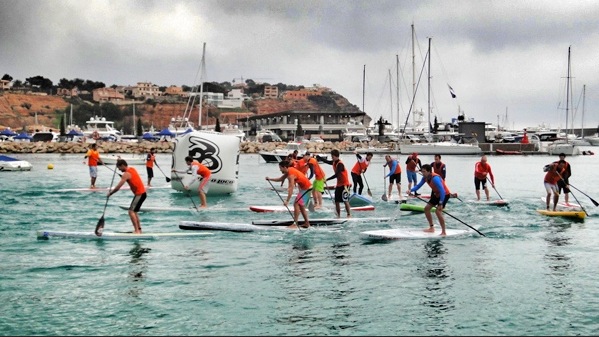 Ben Swails at the 2013 Port Adriano SUP Race
FUERTE WITH LOCO
Loco SUP have been developed extensively in the UK and Fuerteventura, one of the Canary Islands famous for heavy reefs and sunshine.  Check out this edit of the team testing and having fun on location.

EVENING RACING IN WALES & IRELAND
In South Wales, UK, the team at The SUP Hut have been running evening amateur paddle board races – check out the action here and join them on facebook to find out how to get involved.
Meanwhile in Dublin, Ireland, Irish SUP have also kicked off their evening race series.  Enjoy this video edit and get pumped to be envolved in your local evening race series next week!
Check out the details of how to get involved in the  Irish SUP race series here.
And Finally…
Bear Gryll's is a big name in adventure and he has now brought out a new line of Paddle Boards.  The new Coreban Scout i SUP is 'outfitted for adventure' and looks absolutley amazing to us.  Check out Bear introducing the Bear Grylls SUP!
The board is the Choice of the Polar bears and Paddleboards expedition team – an epic adventure!