https://vimeo.com/58969916#at=0
Polar Bears and Paddleboards
In August 2013, 9 paddlers will attempt a world first… to SUP approximately 100Km of the Sermilik Fjord on the east coast of Greenland in an audacious bid to reach the Helheim Glacier, one of the largest glaciers on the planet.
This stunning area of Greenland coastline is littered with icebergs that calve off the icecap at the head of the Fjord and is one of the best locations for viewing icebergs on the whole of the east coast of Greenland.
Along the way the team will have to navigate the iceberg's and avoid the wildlife in the Fjord especially the Polar Bears.
The route will start in Ikateq at the mouth of the Fjord and will involve paddling as far north as possible before returning to Tiniteqilag.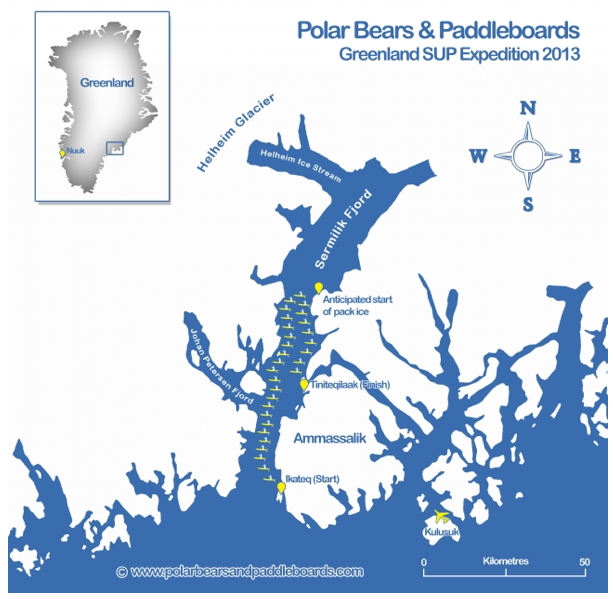 SUPboarder will be following the team and their fantastic expedition. For more information and to see how you can help to raise vital funds for their charities and support their polar expedition, go to www.polarbearsandpaddleboards.com