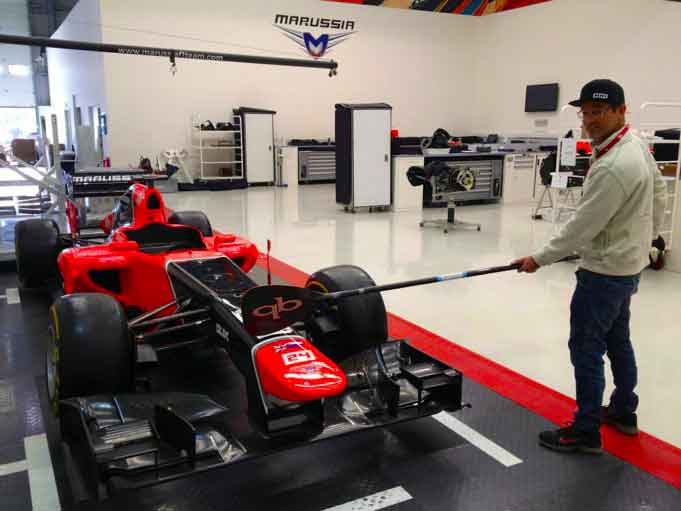 Welcome back to the round up of UK SUP, European SUP and World SUP new and updates – this week keep reading for holiday deals, holiday snaps, gear reviews, seals on the Severn and more…
SUP in F1
First up, something completely different… this week Quickblade UK paid a visit to the
F1 Marussia Team HQ at Silverstone as the team were looking for a product for the Chief Mechanic to put in front of the driver during pit stops.   Quickblade UK's Brad Symington comments;
"The team were interested in using SUP paddles, so I Headed up to show them the products.  After some testing, they were super impressed and said that the paddles were perfect for the job.  The first race is Australia on March the 17th and the paddles will be in use for the first time. We at Quickblade UK are delighted to bring SUP to F1 even though in the most unconventional way."
An interesting story, and good to see SUP products being used in innovative ways!
ISA Athletes return home…
Earlier this week, the Peru ISA worlds Athlete's started to return home all over the world; after what looked like an exhausting week for her in the Women's Race category,  Marie Buchanan was interviewed by sponsors Red Paddle Co.   Marie's 6th place result was even more impressive as she was paddling on a race iSUP, rather than a Carbon race board.  General opinion is that an iSUP wont be as fast as a hard board, but it didn't look like Marie's performance was hindered by it too much! Maybe if you can't store a 12'6 or 14′ race board, you should consider an inflatable for this years race calendar… Check out the full interview here and for more information on inflatable or hard boards, check out the SUPboarder feature and forum threads.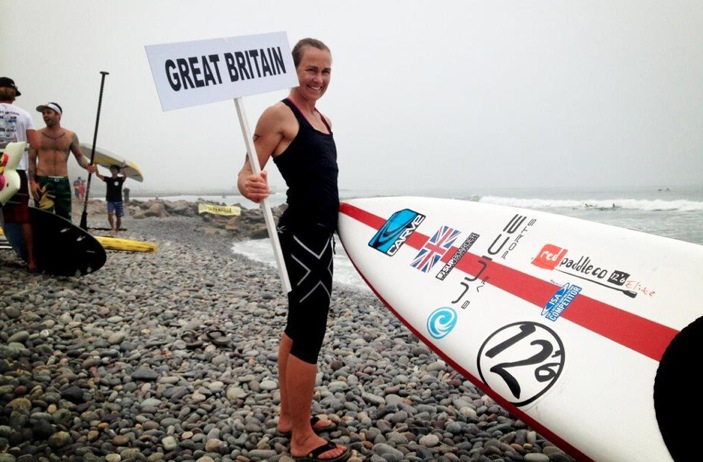 Keeping with Peru, check out the Irish teams account of the event – some great stories and pictures here.
Family Paddle boarding…
This weeks featured image is inspired by the forthcoming spring time… lets hope some warm weather is just around the corner.  The image was taken at the Reactive Watersports Demo day in 2011 at Siblyback lake, Cornwall.  Demo days are a great way to try kit out and see what you like – for demo day dates check out the SUPboarder Events Calendar.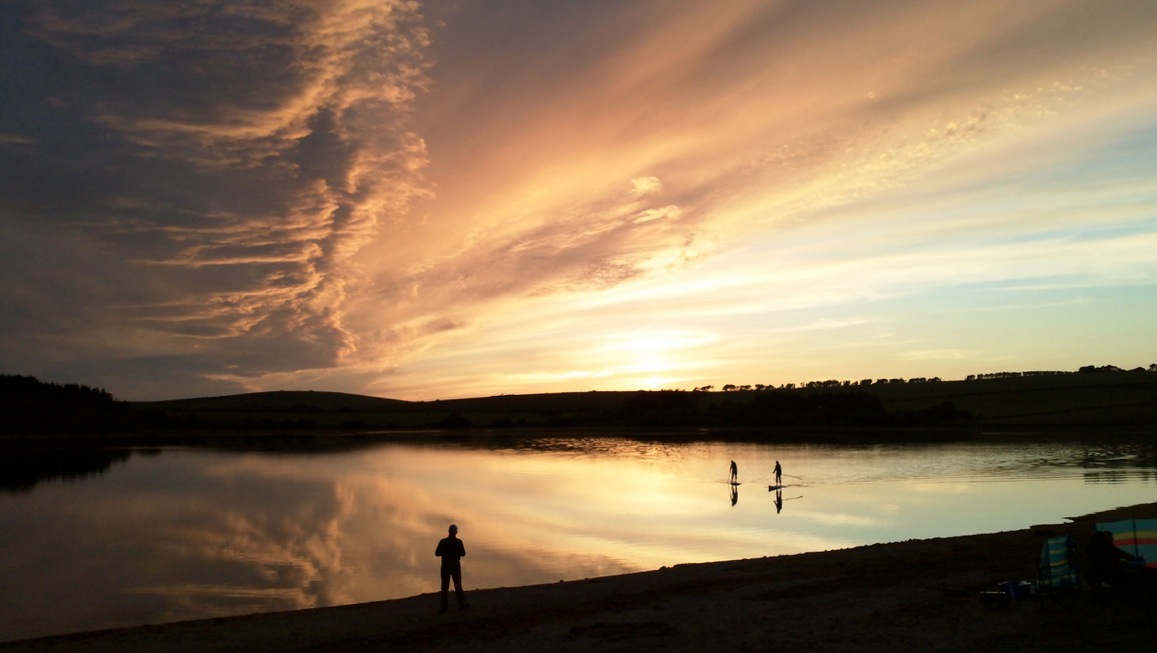 Its the time of year year when you may also start thinking about getting the family out paddle boarding.  SUP is a really great way for all the family to enjoy a lake, river or the ocean.  Here's a nice little video of Father and Son Stand Up Paddleboarding/River Surfing on the Spokane River, a tributary of the Columbia River on the March 2, 2013.
HOTD 2013…
News from organisers of the 2013 Head of the Dart this week is that the event website is live and entry is OPEN!  The event is the first big SUP event of the 2013 season – racing down the beautiful river dart this race is a great way to kick off the season. Whats more, the race is with the rivers flow, so if you just want the challenge of completing the 15km course and take in the scenery, its a great achievable challenge to aim for!  Check out the Head of the Dart 2013 Website or follow the HOTD discussions and first time race training discussions on the forum.
Kit Reviews…
Looking for a board for the Head of the Dart, or other race events this year, check out the FREE SUPboarder Used Classifieds with a fast growing database of used SUP gear.  If you don't know what to pick, here's one review from last weeks SUPboarder Young Gun Peter Kosinski, of the 12'6 Starboard Allstar.
Not sure what board to buy this year for SUP Surfing? Then check out Poole Harbour Watersports great review video of the JP Fusion SUP 2013 – packed with features this board looks great…
SUP lifestyle…
Don't forget SUP is not just about competition, its a way to just get outside and enjoy your surrounds.  Someone who is always smiling on and off the water is 18 year old Maisie Squibb from the OTC at Weymouth, Maisie uses SUP as a way to enjoy the water when she's not teaching windsurfing or SUP and this week has been getting creative with what she can do with a SUP….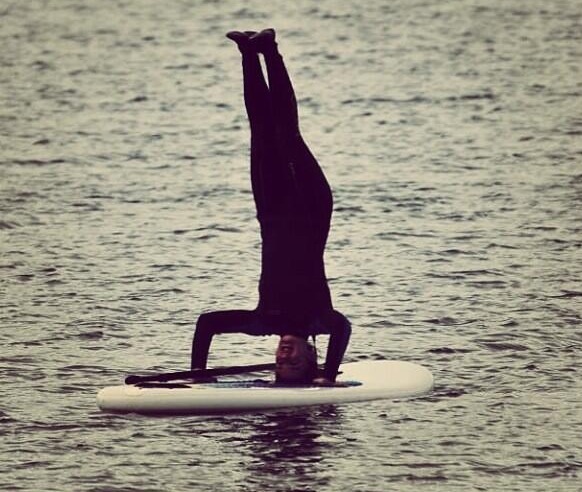 Thanks to the Source 2 Sea team for this little Video of a seal on the river Severn in the UK – strange that it was well up stream, in Gloucester…
Represent SUP!
Now for an opportunity to get your photography onto a item of clothing!  We have been contacted by Supersaturated, a UK based hard wearing clothing brand, who are looking for Photographers to provide a photograph for their next t shirt design – Find a photo for a T Competition.   We think that SUP should be represented, so are encouraging everyone to get there entries in NOW! Check out the competition on line here – you have until Tuesday!
Keeping on the subject of supporting SUP, if you are passionate about your sport and want to promote you are a paddle boarder – get in contact for some SUPboarder bumper stickers – Here is Team GB's collection from Peru.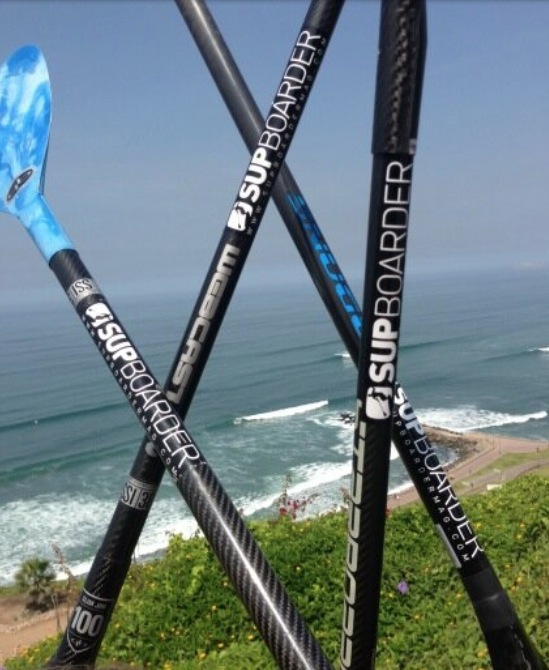 Holiday with your SUP…
Out in Puerto Rico, Fanatic Team Rider Chase Kosterlitz got some great shots over a few months that he has been holidaying on the beautiful Caribbean island.  Looks like a great spot…the places you can SUP are endless!
If you fancy a holiday with a SUP, then why not take advantage of this opportunity to fill up Central SUP's Portuguese trip; over to Scott Warren for the low down…
Central SUP is heading over to the stunning Portuguese Silver Coast to visit our friends at SupXscape in May 2013. We are taking people out to complete their ASI Level 3 Sup Surf Beginners course in one of the best locations in the world. With beautiful beaches, un-crowded waves and fantastic local food, it's a fantastic location to learn or improve your SUP Surf skills.
There are currently two places still up for grabs on the week long trip from Thurs 2nd May to the 9th. The trip includes 7 nights' Accommodation at BSURF Hostel plus breakfast, an afternoon SUP  on the superb Obidos lagoon followed by a BBQ on first night, the complete ASI Level 3 Beginner SUP SURF course (2 Days), a morning SUP on Day 4, with two further Days SUP Surf tuition and video analysis and including all equipment.
Not only that but you get a Day trip see the Dinosaur Footprints at the Serra de Aire and the Grutas de Mira de Aire (caves) and free entry to both attractions, with airport transfers and local transfers in Portugal included, qualified guides and SUP Instructors throughout your trip
And all for just £495 excluding flights and insurance, its one not to be missed!
Get in touch with Scott at Central SUP for full details and book information – Scott.warren@centralsup.com
And finally, in the Netherlands, over 140 Stand Up Paddlers congregated in the canals of Amsterdam in an attempt to break the SUP Dutch record.  Check out the great selection of Photos from the event here.