Blue Ewer, UK, wins the sprint race at the first stop of the SUP Alps Trophy and placed third in the long distance race securing his best result in an international SUP race.
The Lake Rocks SUP Festival is the first stop on the SUP Alps Trophy tour and was hosted in Austria over the past weekend, 18-21st May, 2023. Competitors from across Europe and the world battled it out across sprint and long distance divisions.
UK's Blue Ewer took the win in the sprint class and placed third in the long distance, securing the overall win and his best result so far on an international stage. Top three results for each division were as follows;
WOMENS Distance Race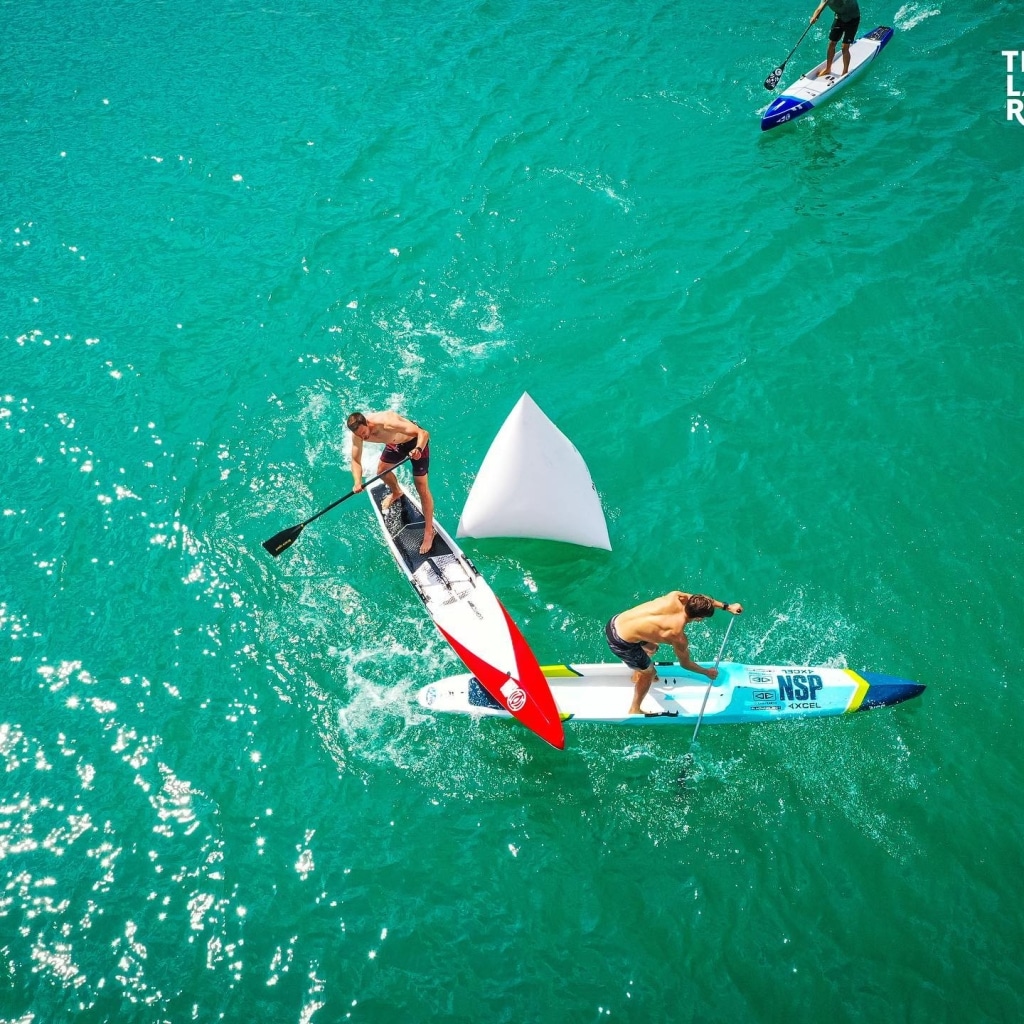 1. Cecilia Pampinella
2. Anna Tschirky3. Susak Molinero
WOMENS Sprint Race
1. Cecilia Pampinella
2. Anna Tschirky
3. Susak Molinero
MENS Distance Race
1. Bruno Hasulyo
2. Donato Freens
3. Blue Ewer
MENS Sprint race
1. Blue Ewer
2. Ludovic Teulade
3. Donato Freens
The SUP Alps Trophy is a legendary racing series that has been attracting paddlers from many nations since 2014. The tour stops are always worth a trip, because the dreamlike ambience from the play of colors of the lakes in front of and in the Alps is unique.
The race class starts on hardboards up to 14′ and the races are usually around 10-12 km long. This is where nationally and internationally well-known paddlers start, but also ambitious newcomers and climbers in the racing scene in the same field. The three best results from the four to six events where amateurs compete with pro-amateurs are counted toward becoming the overall SUP Alps Trophy champions.