This past weekend saw an epic day of racing in Bari, Italy for the Bigeye SUP Race as part of the SUP Euro Tour.
*Press release: EuroTour
The woman race had one name all the way, Duno Gordillo who broke the ultra talented 16yr old Cecilia Pampinella who came a close second. Further adrift was the very experienced Laura Quetglas in 3rd Special mention to the Juniors Velia Pisanelli & Laura Nitti closing the Top 5.
Top 10 Women:
Duna Gordillo

Cecilia Pampinella

Laura Quetglas

Velia Pisanelli

Laura Nitti

Claudia Postiglione

Laura Dal Pont

Sveva Sabato

Anna Occhiogrosso

Bianca Scarangella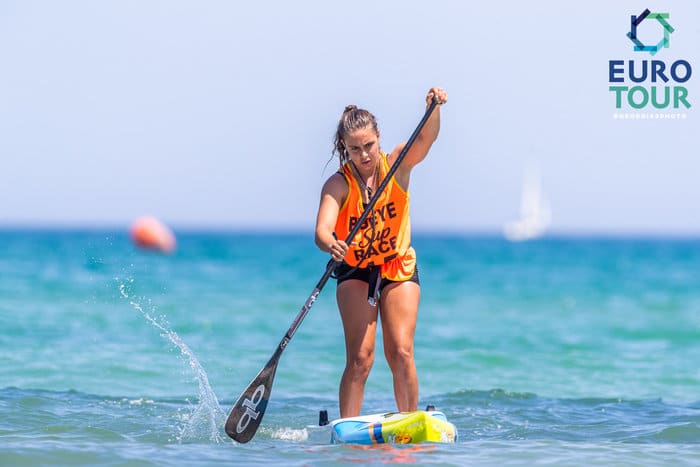 In the men race the dominance of Bruno Hasulyo was evident from the first buoy. The race for second was frantic and the local hero Davide Alpino did everyone proud. Liran Machlev looked  solid all race for third. Closing out the Top 5 were the very experienced Leo Nica & Filippo Mercuriali.
Top 10 Men:
Bruno Hasulyo

Davide Alpino

Liran Machlev

Leo Nika

Filippo Mercuriali

Fernando Perez

Aaron Sanchez

Tommaso Pampinella

Enrique Hurtado

Nicolo Vincenzo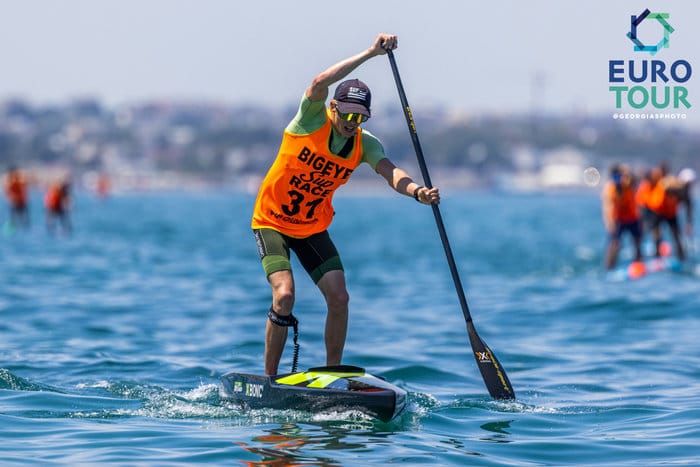 Special mention to all the Junior talent that came from all over Italy, specially all the athletes from @bigeyebarisup_surf  who had a very impressive showing. For reference we had the youngest ever competitor to finish the Elite Race at 11yrs old and the youngest one in the afternoon kids race was only 8yrs old.
We really want to thank all the organizers at @bigeyebarisup_surf @lidotrampolino.bari & all other sponsors for their support in conducting a very successful event and the return in full force to Eurotour to Italy after a 6year hiatus to Anna, Giovanni & the countless volunteers.