Waterbourne is New Zealand's biggest beach festival, bringing water sports, live music and a range of community events to local beaches. It was held over the previous weekend of 4-6 March so read on to see the full results and information from the event.
Waterbourne Beach Festival brings together SUP, Wingfoil, Beach Volleyball and the Paddle Ninja Games in an exciting weekend bonanza. NZ sure know how to put together a beach festival with over 100 competitors across all divisions and fun for everyone on the beach.
The Waterbourne Beach Festival also includes the New Zealand National SUP Racing Titles with Distance races in the 15km, 8km and 4km courses and also the Sprint races. We want to congratulate all participants and the finalists in each division.
15km Distance Race
Womens Overall
1: Jo Aleh (1st Open)
2: Brianna Orams (2nd Open)
3: Angie McKee (1st O40)
4: Trudy Lile (1st O50)
Mens Overall
1: Ollie Houghton
2: Fergus Dunlop
3: Jan Dunlop
U19
1: Fergus Dunlop
2: Quinn Pirritt
3: William Dunlop
OPEN
1: Ollie Houghton
2: Jordan Zagonel
O40
1: Mike Pirritt
2: Steve Dunlop
3: Scott Cleator
O50
1: Jan Dunlop
3: Scott Keon
O60
1: Chris Dixon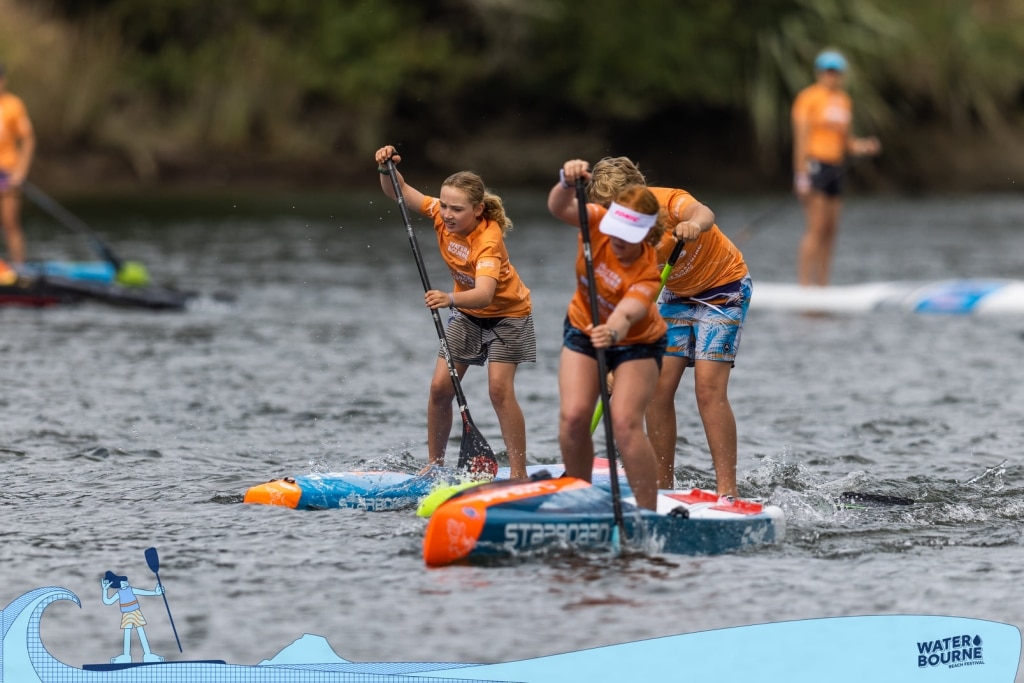 8km Distance Race
Womens Overall
1: Tamsin McCasey
2: Pip Gaensicke
3: Sarah AmblerU19
O40
1: Pip Gaensicke
2: Sarah Ambler
O50
1: Amanda Hare
060
1: Rosie Luoni Houghton
MENS OVERALL
1: Ned Hemopo
2: Riley Scott
U14
1: Riley Scott
2: Max Dunlop
O40
1: Ned Hemopo
2: Jason Tudor
3: Gareth Sheppard
O50
2: Mike Ward
3: Paul Davidson
4km Distance Race
Womens Overall
1: Rosie Davis
2: Shirley Dryden
3: Vee
U12
1: iris Davis
U14
1: Rosie Davis
U19
1: Holly Maguire
Open
1: Vee
O50
1: Shirley Dryden
O60
1: Suzy Sampson
Mens Overall
1: Bill Dawes
2: Renyi Li
OPEN
1: Renyi Li
O50
1: Bill Dawes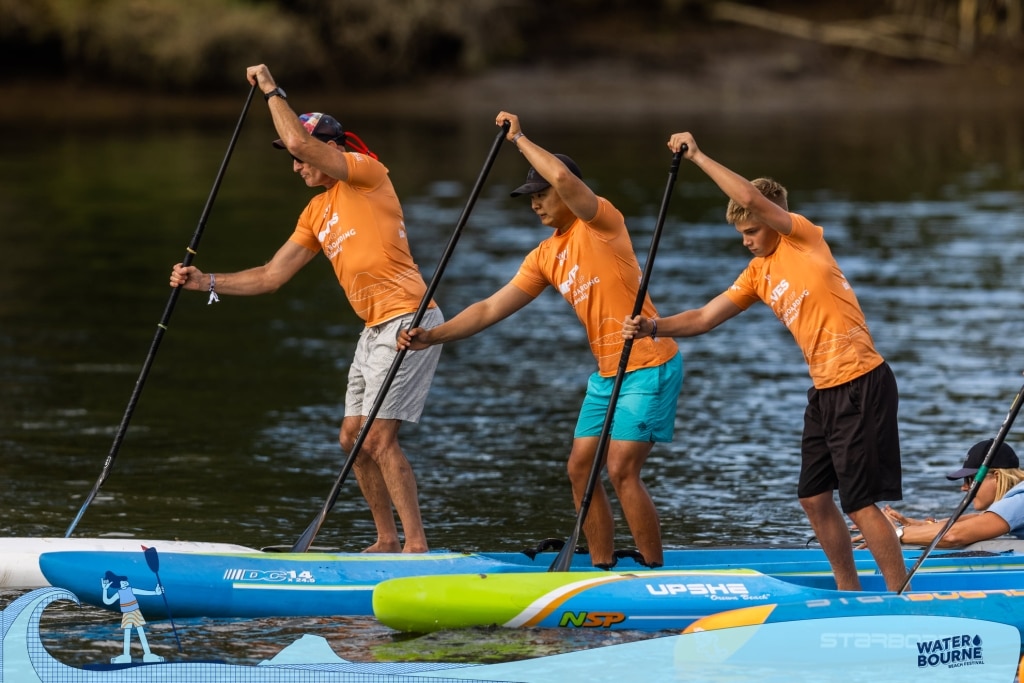 Sprint Racing
WOMEN U12
1: Iris Davis
U14
1: Rosara Davis
U16
1. Tamsin mckasey
2: Holly Maguire
U19
1: Maddie McKasey
OPEN
1: Jo Aleh
O40
1: Angie McKee
2: Pip Gaensicke
3: Sarah Ambler
O50
1: Shirley Dryden
2: Trudy Lile
3: Amanda Hale
060
1: Rosie Houghton
2: Susy Sampson
OVERALL (first three in the final)
1: Jo Aleh
2: Maddy McKasey
3: Angie McKee
MEN U14
1: Riley Scott
2: Maxwell Dunlop
U16
1: Quinn Pirritt
U19
Fergus Dunlop
OPEN
1: Jordan Zagonel
2: Renyi Li
O40
1: Mike Pirritt
2: Steve Dunlop
3= Ned Hemopo
3= Karl Gaensicke
050
1: Scott Keon
2: Gav Houghton
3= Jan Dunlop
3= Jonno Leonard
060
1: Chris Dixon
2: William Baker
OVERALL (first 3 in the final)
1: Fergus Dunlop
2: Quinn Pirritt
3: Riley Scott