Julia is gearing up to SUP the entire length of the River Thames, UK in what is known as the SUP Thames Challenge. Raising funds for charity, this epic feat will take place in 30days.
Julia is an avid and dedicated paddleboarder. Having taken up the sport only a few years ago, Julia is now a SUP coach with her business SUPera and is making paddling accessible to all. Her personal goal is to paddle the 320km long river whilst also raising £3,200 (£10/km) for stem4, a charity supporting teenage mental health. With a provisional start date on the 24th of April, 2021, Julia is calculating it will take her 10 days to complete the Challenge. 
Thames was the first place in the UK where I have paddled. Since then, I have wanted to explore the whole Thames and as a lover of challenges, I decided to try to complete it in one go. I try to inject deeper meaning and purpose into everything I can, which is why I decided to make it into a charity challenge to benefit teenage mental health. Every human  deserves access to the right support in life – so needed especially in these challenging COVID-19 times – but so many teens lack proper mental health resources.
– Julia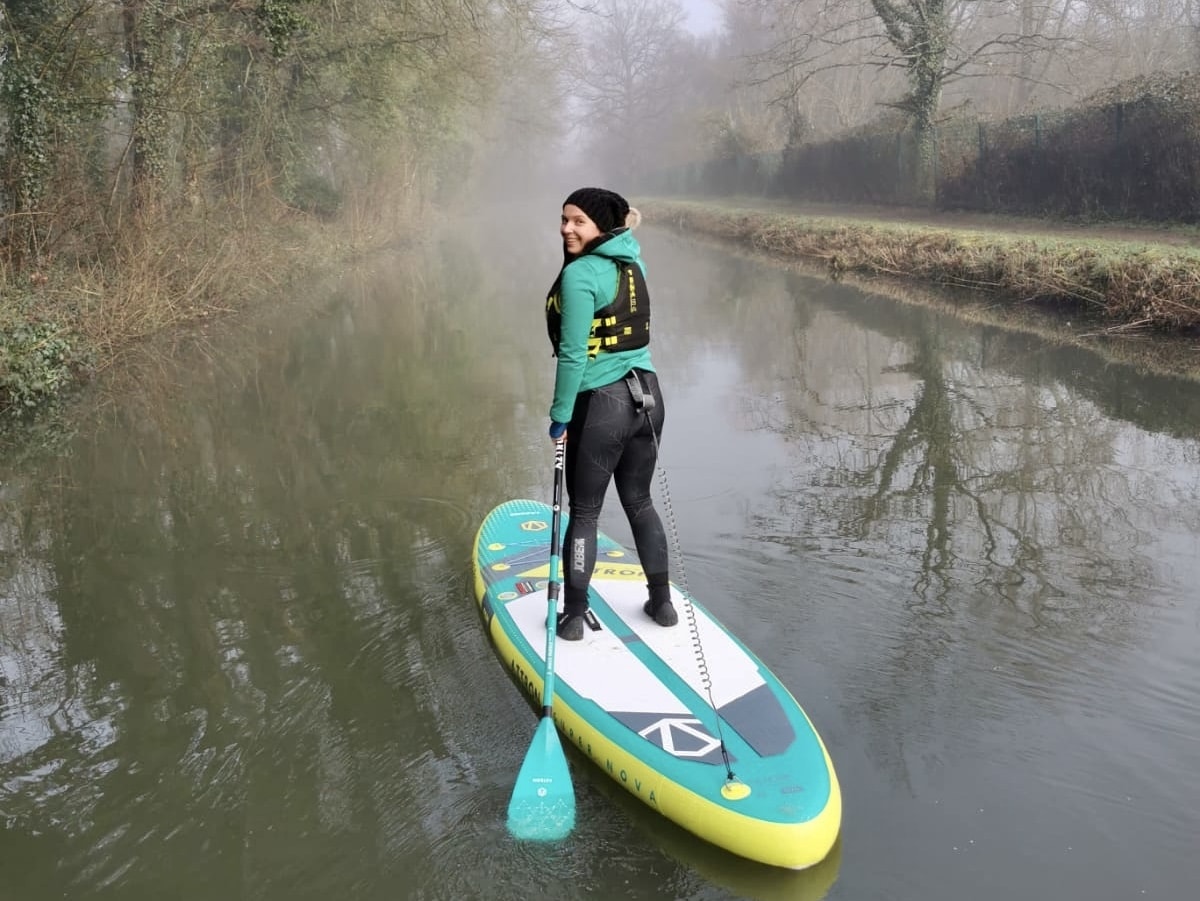 The SUP Thames Challenge has started to gather momentum recently with brands, sponsors and paddle buddies coming on board to support the effort. SIC Maui London will equip Julia with the award-winning RS Air Glide board to increase her performance over several days of an intense paddle, whereas Dry Tide will supply her with a 100% waterproof travel backpack and daypack to keep her gear nice and dry. Panda Boards are providing quick-release belts for safety and also hoodies to keep Julia and her team warm. Nozou will provide paddleboard straps to help them carry their boards over several locks and GeoSUP will enable them to share their journey and connect with the wider SUP community. Paddle Logger will be tracking the entire trip and for those wanting to follow Julia's journey, the team at Paddle Logger have created a live progress map using their PaddleLIVE® technology. During the challenge, you will be able to find this map and follow the expedition throughout Julia's website and @itsSUPera social media. Last but not least, Bixpy will provide their truly waterproof and rugged power bank, as well as their waterproof solar panel to keep the battery charged on the go ensuring that the entire team doesn't run out of power!
Joining her for the whole trip will be Mike Smith from SUP Planet Earth, whilst Piotr Kadziela of Blue Chip SUP School will provide mentorship and help with navigating the busy London section of the Challenge. Plus, YOU will also have the opportunity to paddle with Julia and the team as she invites all of you to join her for small sections of the paddle. This is all part of promoting positive change in the mental health sphere and getting out amongst nature and socialise with others doing something you love. To join please register your interest on a particular day of the paddle by completing the form.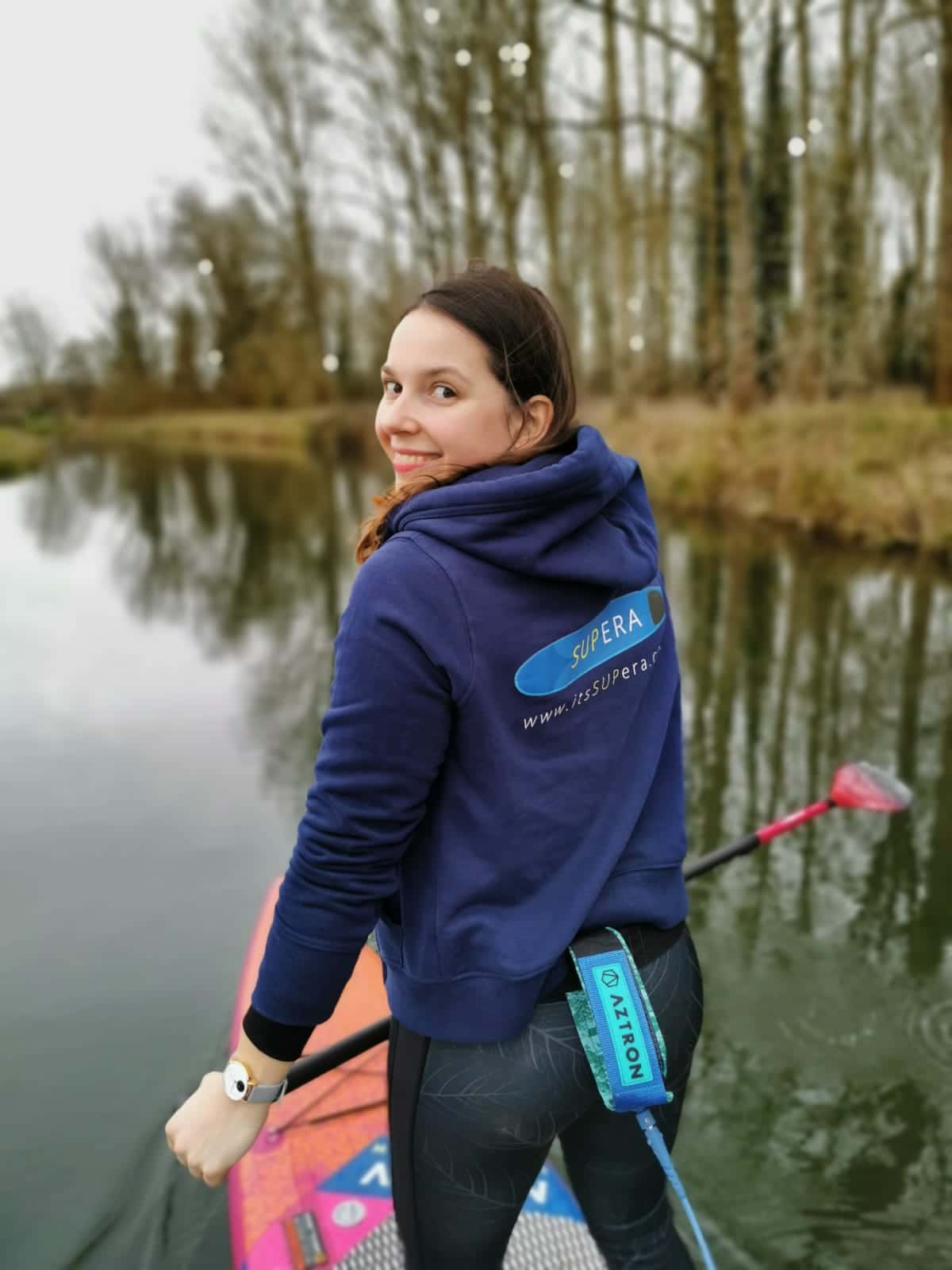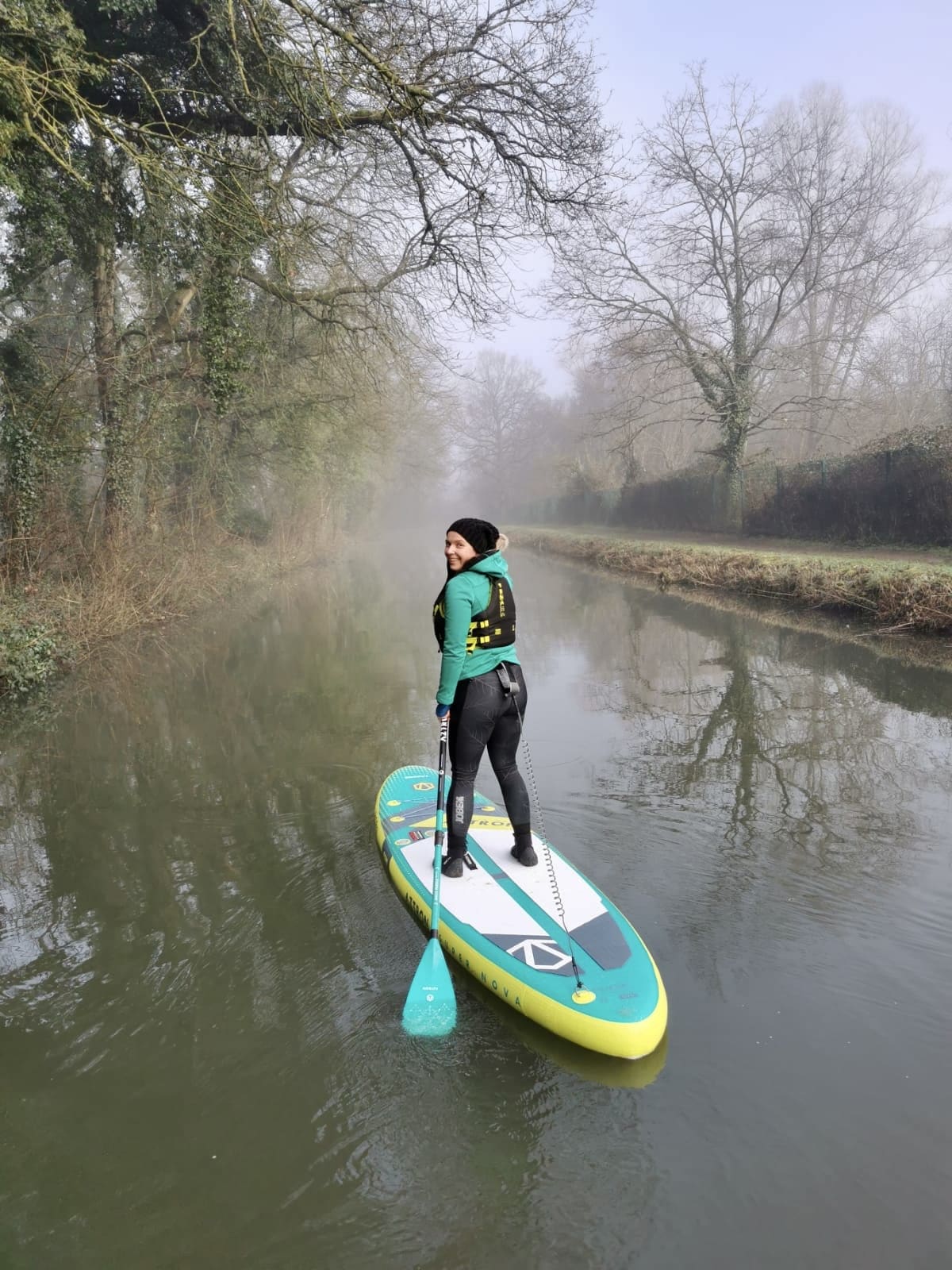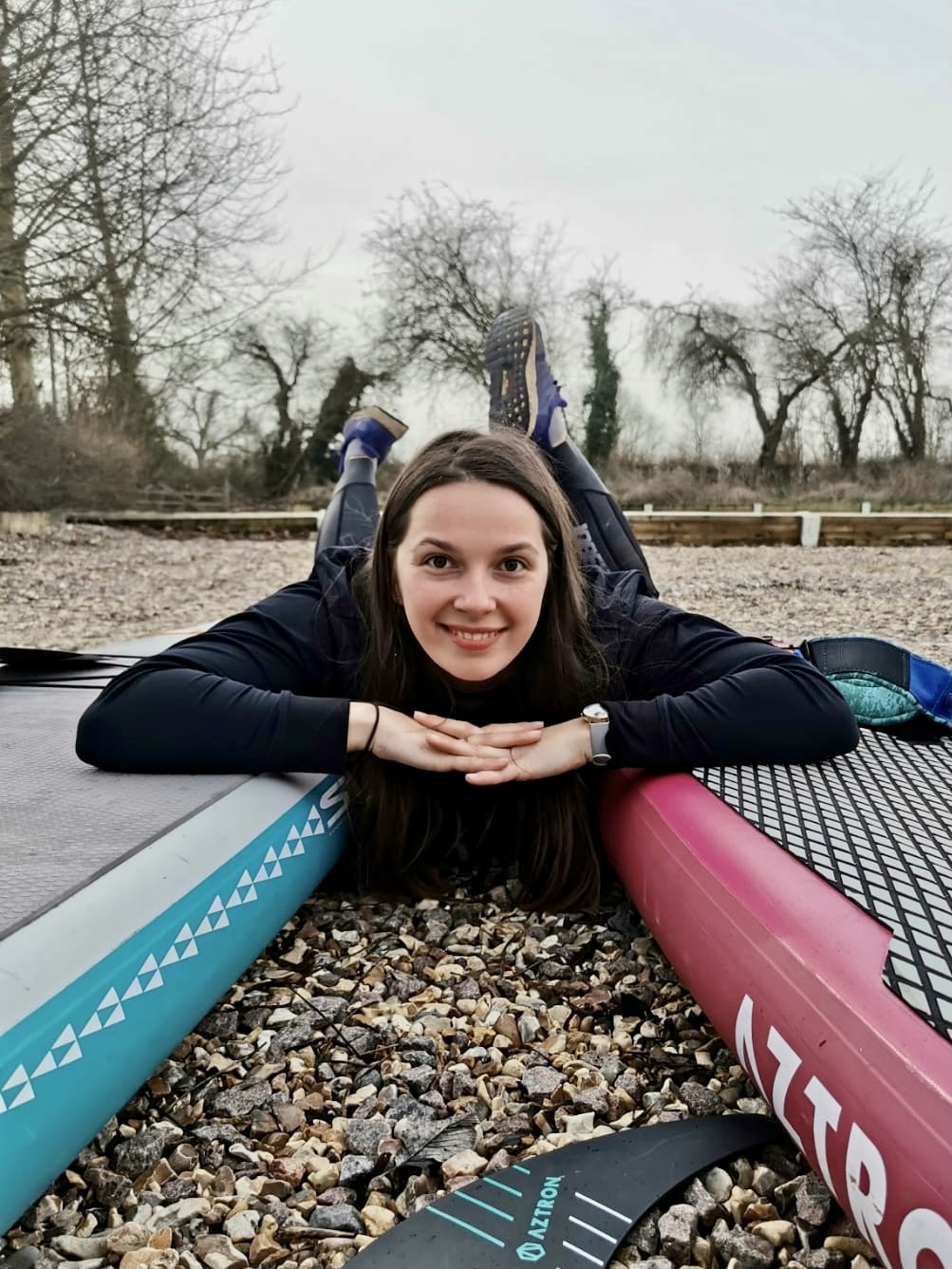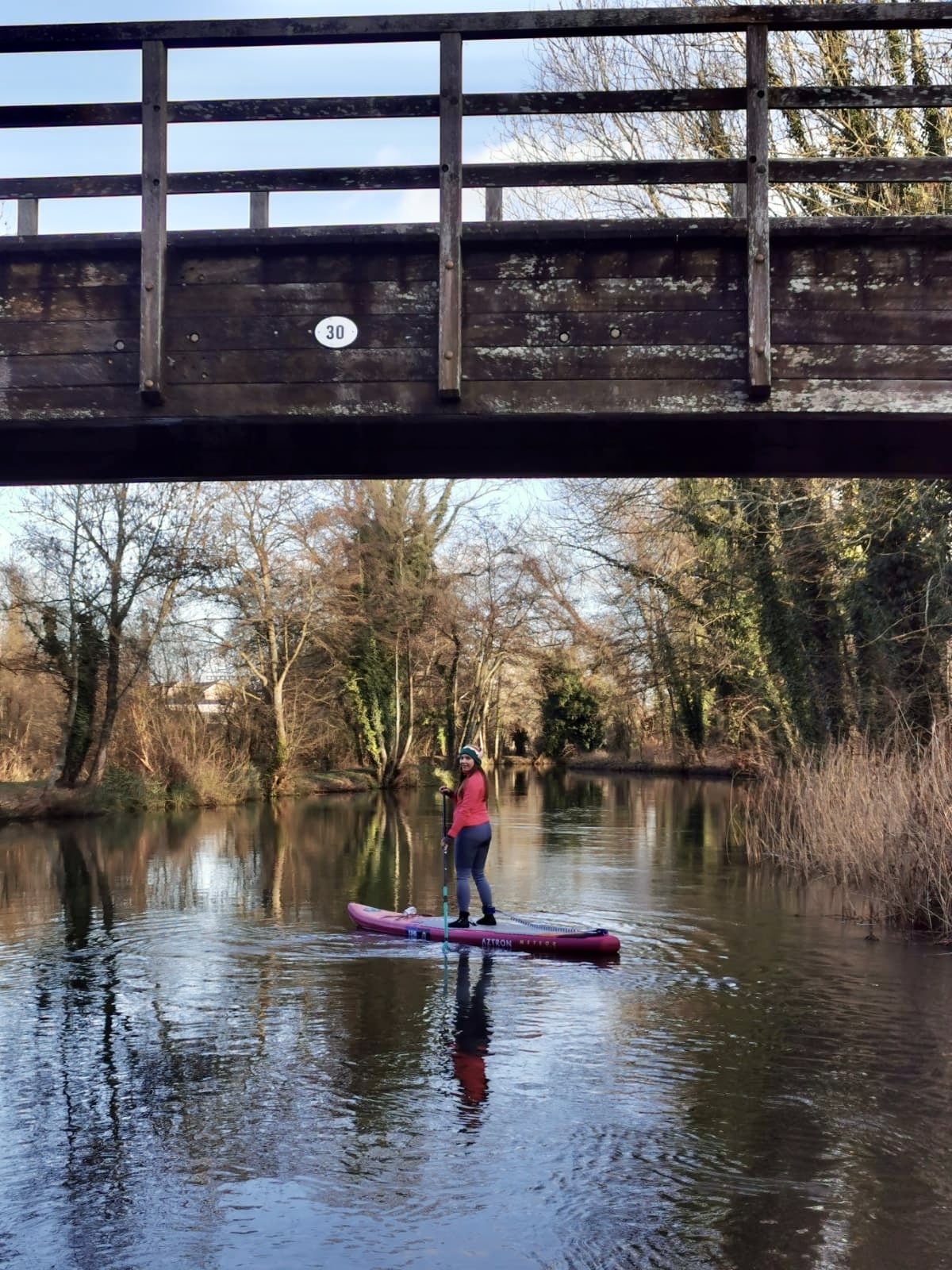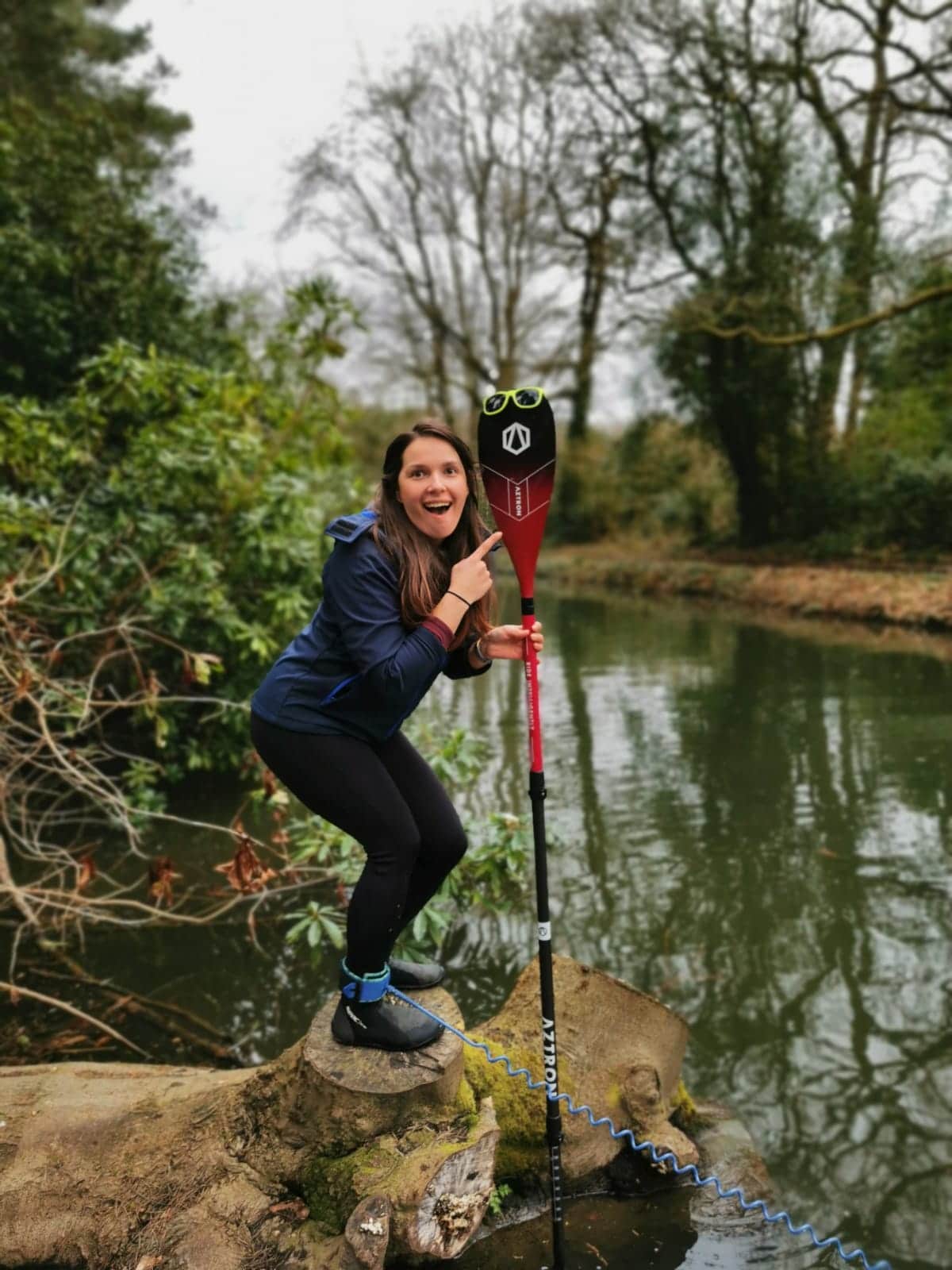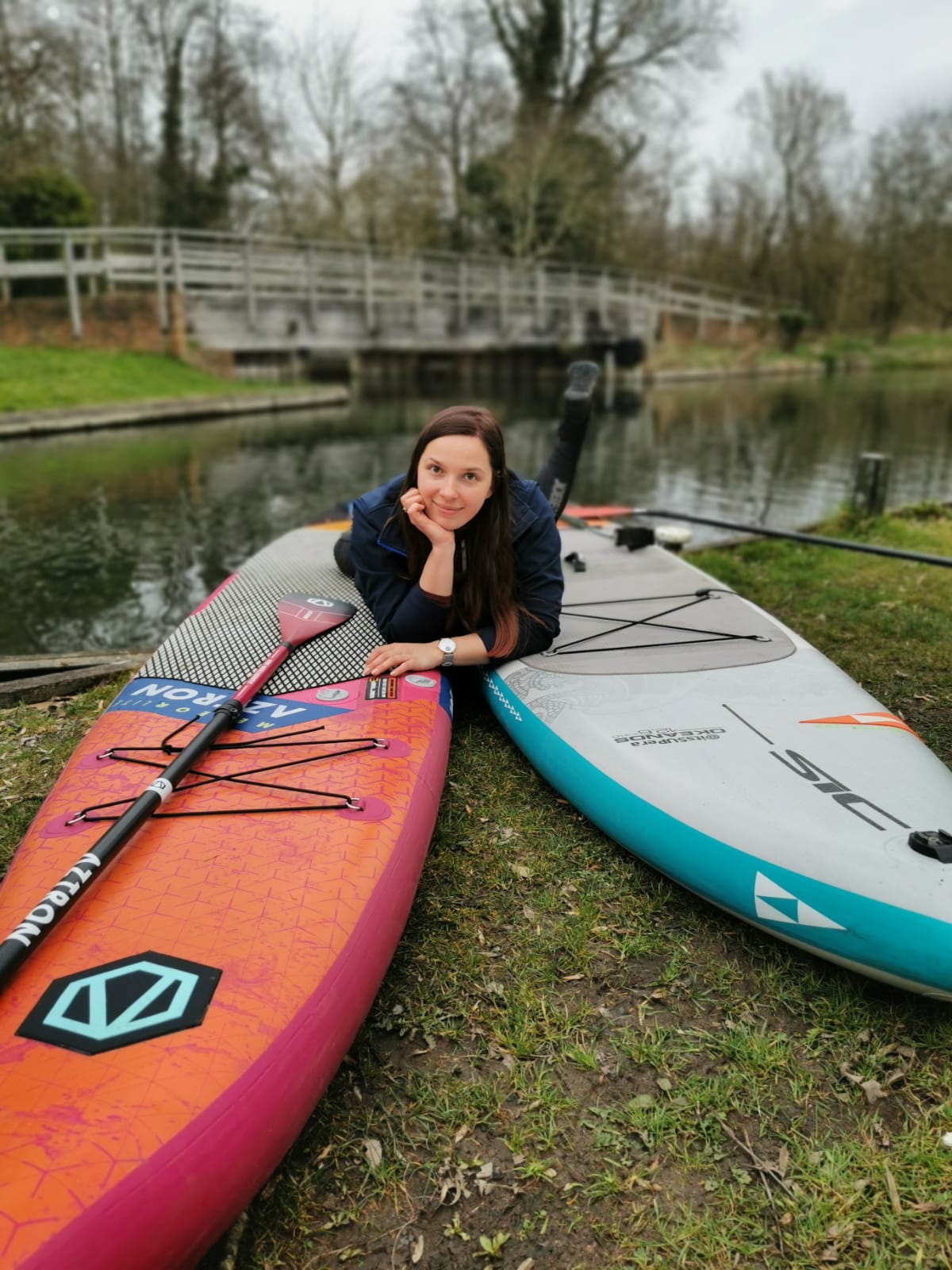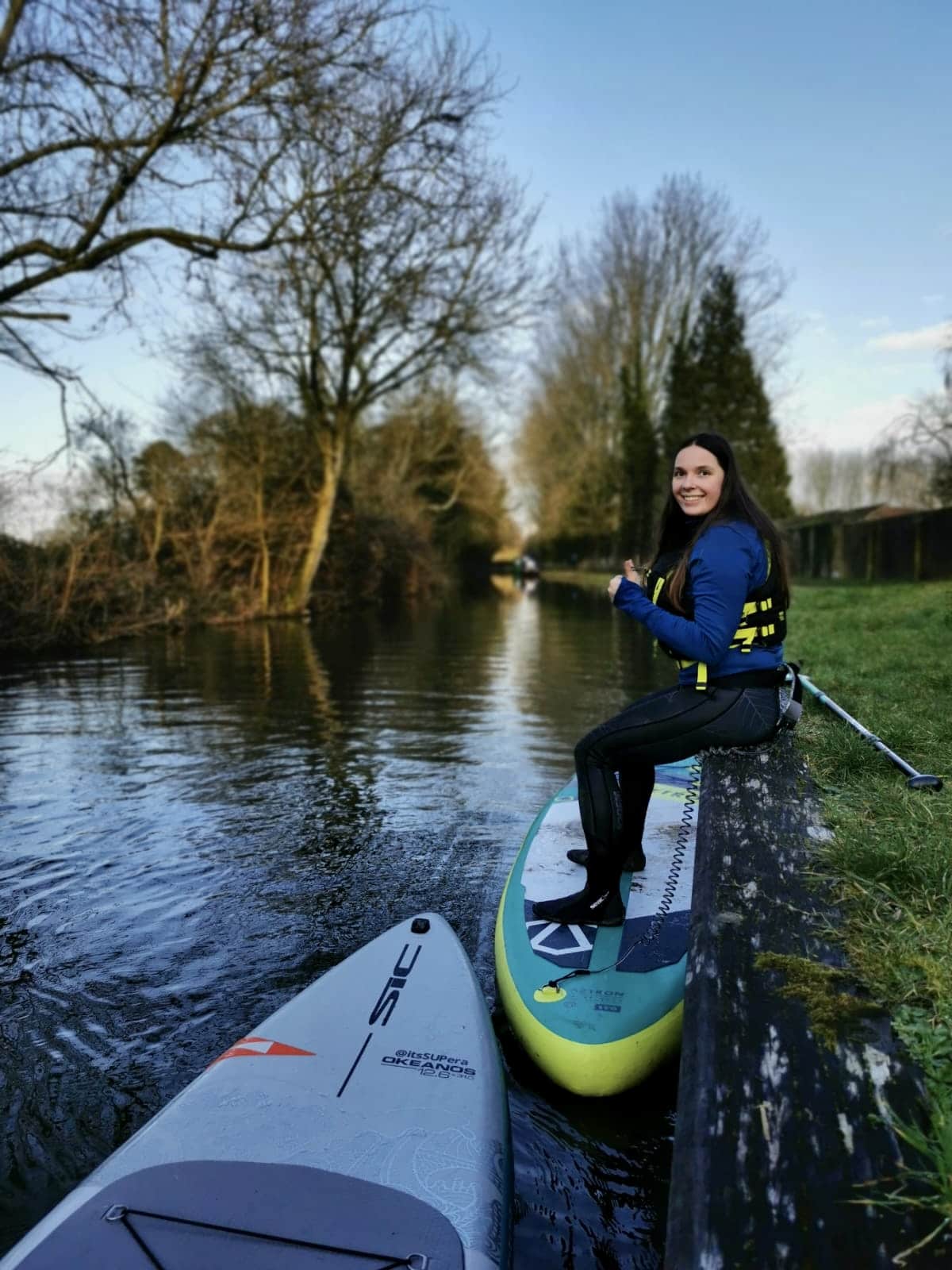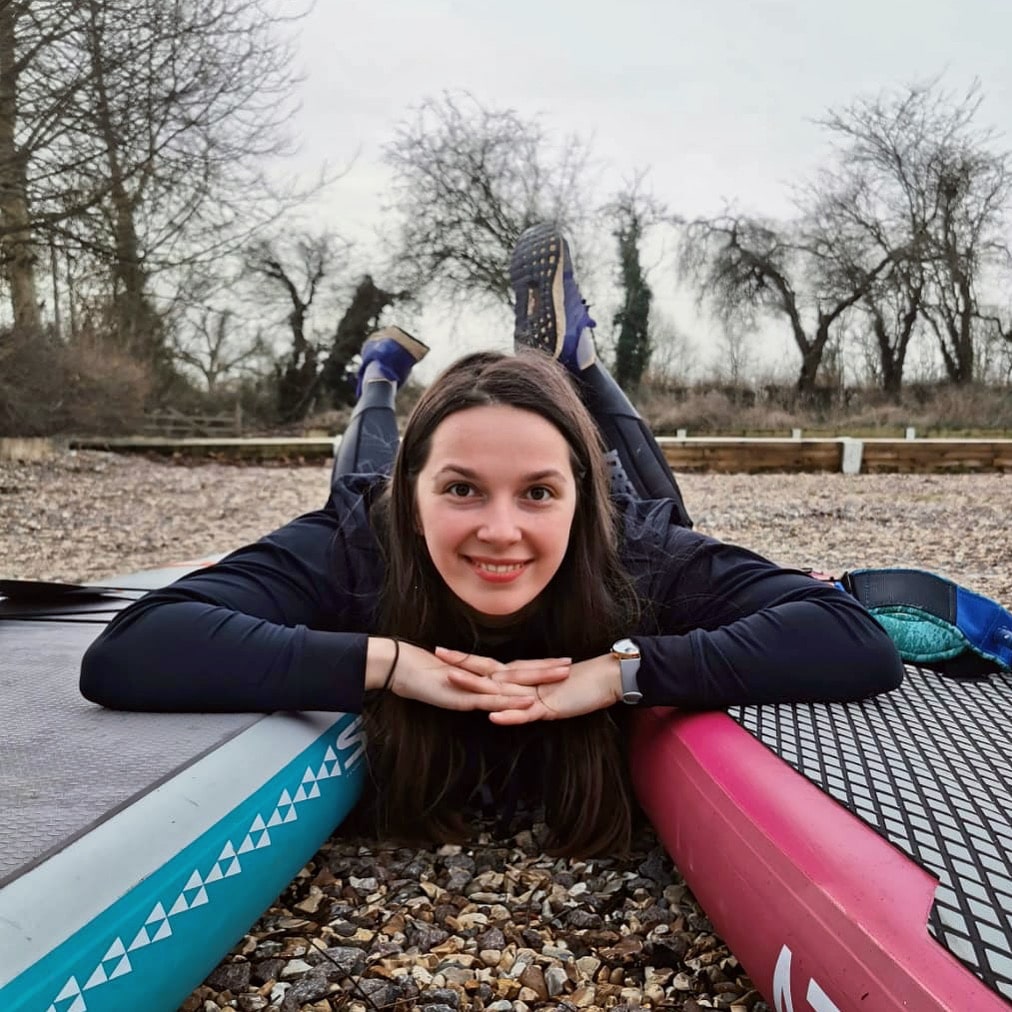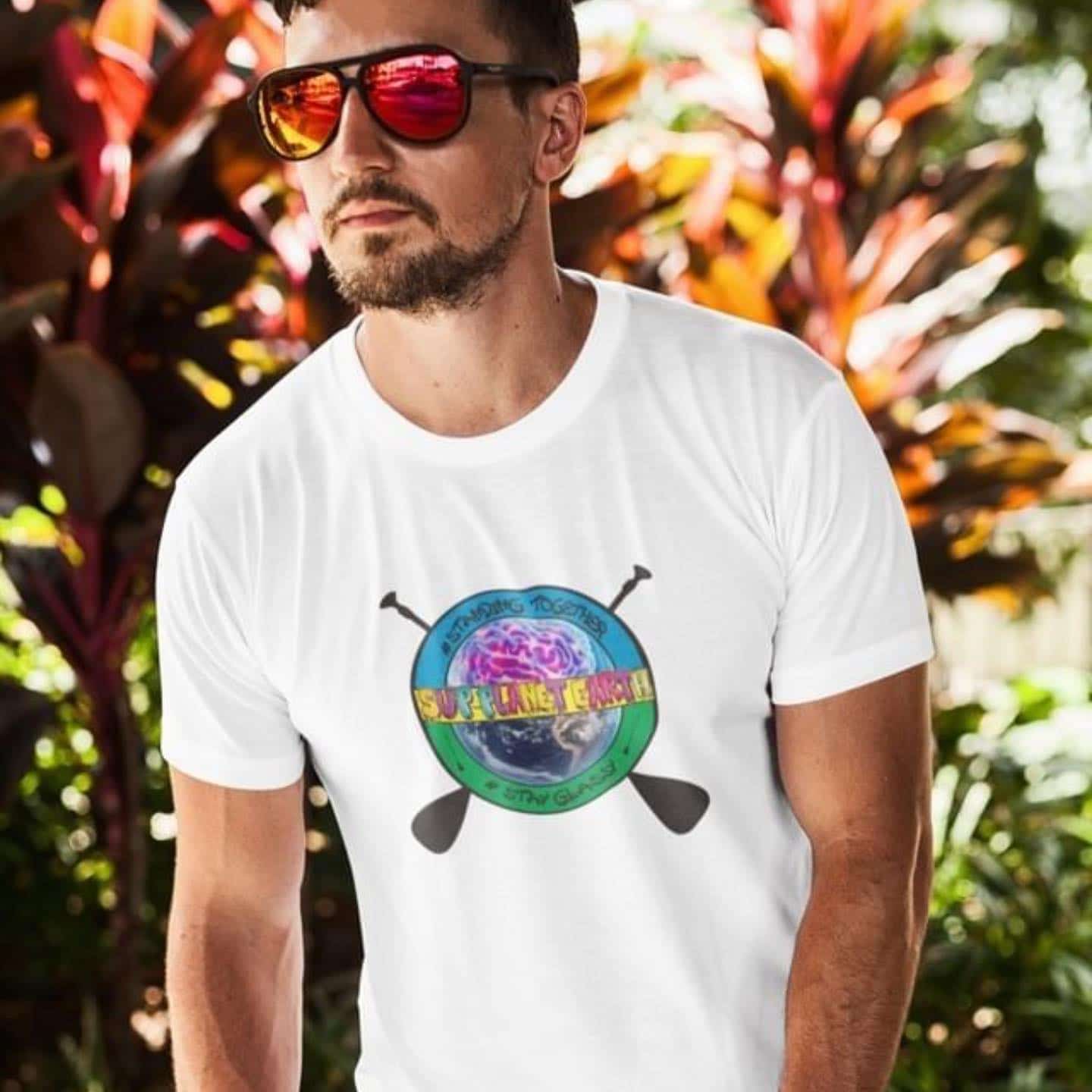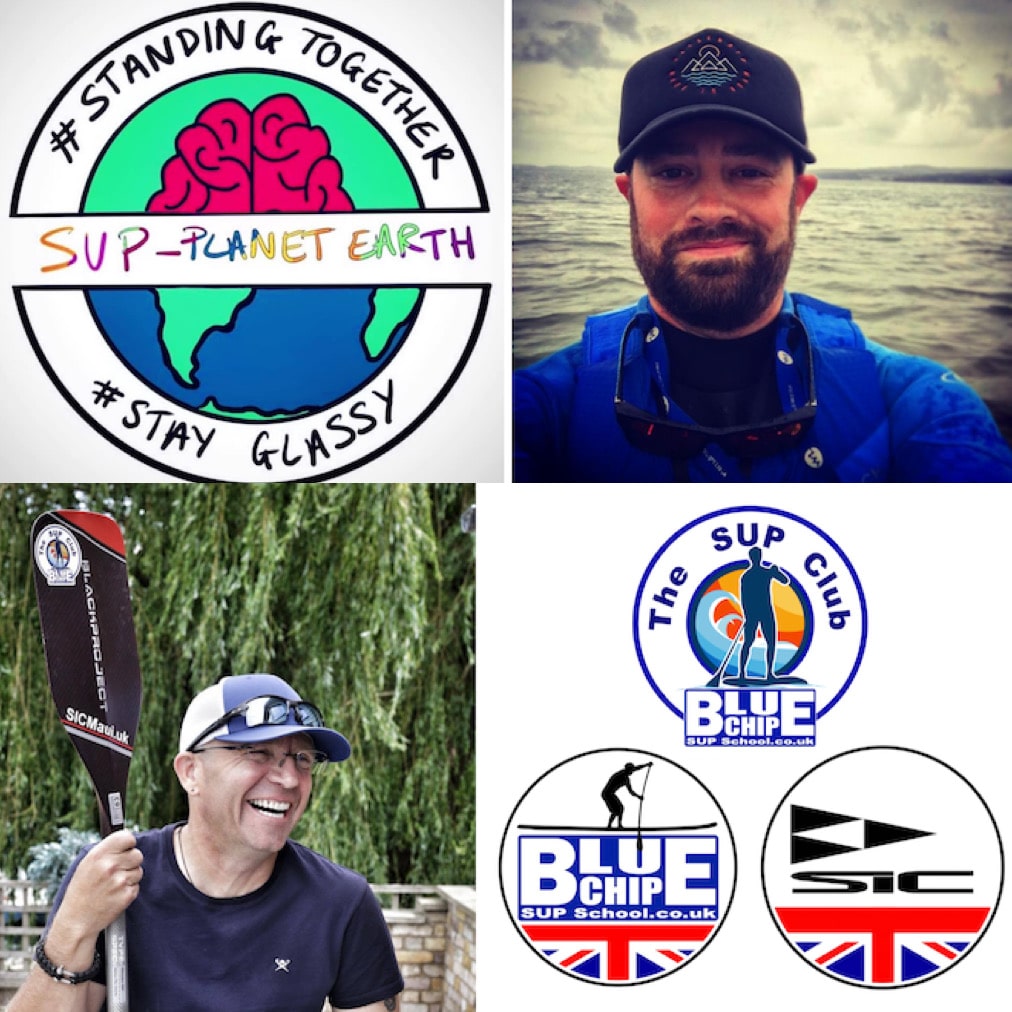 You can support this initiative by donating to stem4 through Julia's Just Giving page. As a thank-you gesture, for every £20+ donation, she is offering a £10 credit voucher for any SUP session offered by her business SUPera. You can also purchase the special SUP Planet Earth tee designed by Merch Locker; every penny of profit from tee sales will benefit stem4 – to place an order contact SUP Planet Earth directly.
The stem4's mission is to foster the development of good mental health in teenagers through enhancing early understanding and awareness, promoting shared early detection and signposting towards prompt action and intervention. The charity has identified the widespread use of mobile phones as a potential means for change, resulting in the development of apps such as 'Calm Harm' for dealing with urges of self-harm, 'Clear Fear' to help with anxiety, 'Move Mood' for managing low mood/depression, and 'Combined Minds' for family and friends of those dealing with mental ill-health. They work with over 500 schools in the UK and have made positive impacts on over 2 million teens worldwide.
As a teenager, I experienced bullying at school and had a short episode of self-harm. Also, as a young single mother, the journey can be often lonely.What I have learned over that period of time is that people who surround us play an incredible role in our lives and without them and the right support I wouldn't be the person I am today. 

Unfortunately, not everyone has a strong support network in their life and during uncertain times like now, mental health becomes even more important. I hope that thanks to this challenge I will bring awareness about the importance of mental health and help Stem4 provide the incredible support which they do on a daily basis.
– Julia
stem4 charity number: 1144506