'It'll be fine' are those famous last words that often ring true. SUPboarder reader, Fraser, shared his most recent wing foiling experience with us and this read makes your heart skip a beat!
Friday 5:45pm on a quiet south-facing beach on the tip of a long peninsula with a SW wind.
I'm all ready to hit the water and I realise I forgot my leash.
"Ahh, it's a protected bay. I'll be fine."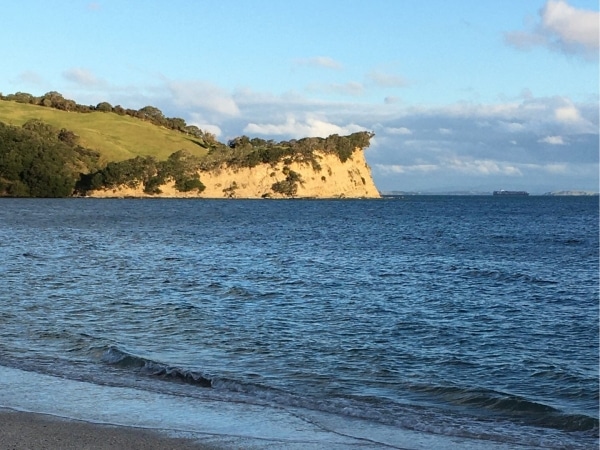 10 mins into the session I venture out a little further than I should. Gybe. Splash!
Board is 5m downwind of me. Now 6m. I try to swim after it but the wing attached to my arm is like an anchor. 8m, 10m…
No choice to but to take the wing off, hope it stays put, and swim for the board. Hopefully I can catch up.
Very slowly I am catching up but getting damn tired. Then something rolls over me. My wing is tumbling across the surface of the water. It passes me and passes my board shortly after.
There is nothing downwind except open sea.
"Doesn't matter. Just get the board!", I think to myself.
Swimming as hard as I can. Front crawl.
Getting closer. A bit closer. Almost there…
Got it!
Now paddle, paddle, paddle… and get that wing!
I paddle like there's no tomorrow. Hopefully, not literally.
I'm not getting any closer and am already past the point of exhaustion. I'm on my stomach and my legs are dragging in the water slowing me down. The 2400cm2 Armstrong foil and 85cm mast isn't helping me at this point either.. My only chance to catch the wing is to get on my knees and paddle lifeguard style.
Minutes pass, but it feel like hours. But I am slowly closing in on it. It's working!
I reach for the wing's leash, but the wind flips it over once again and I just miss it.
A few more hard strokes….
GOT IT!
No time to catch my breath. I'm already past the rocky point and drifting further downwind. Too tired to stand – and I'd probably fall over anyway – so I stay kneeling with wing in hand and the leash attached to my wrist again. I point back upwind.
The wind is my friend again.
I pass the point and am back in the bay. Worst case I loose the board again and it blows onshore.
Made it!
I stand up on the 6'3″ PPC foil board, do a few weak pumps, manage to get on foil and head right back to the beach.
Ain't gonna do that again!!
Fraser with his kit;
Foil: 2400cm3 Armstrong foil, 85cm mast
Board: 6'3" PPC carbon foil board 128L
Wing: F-One 5m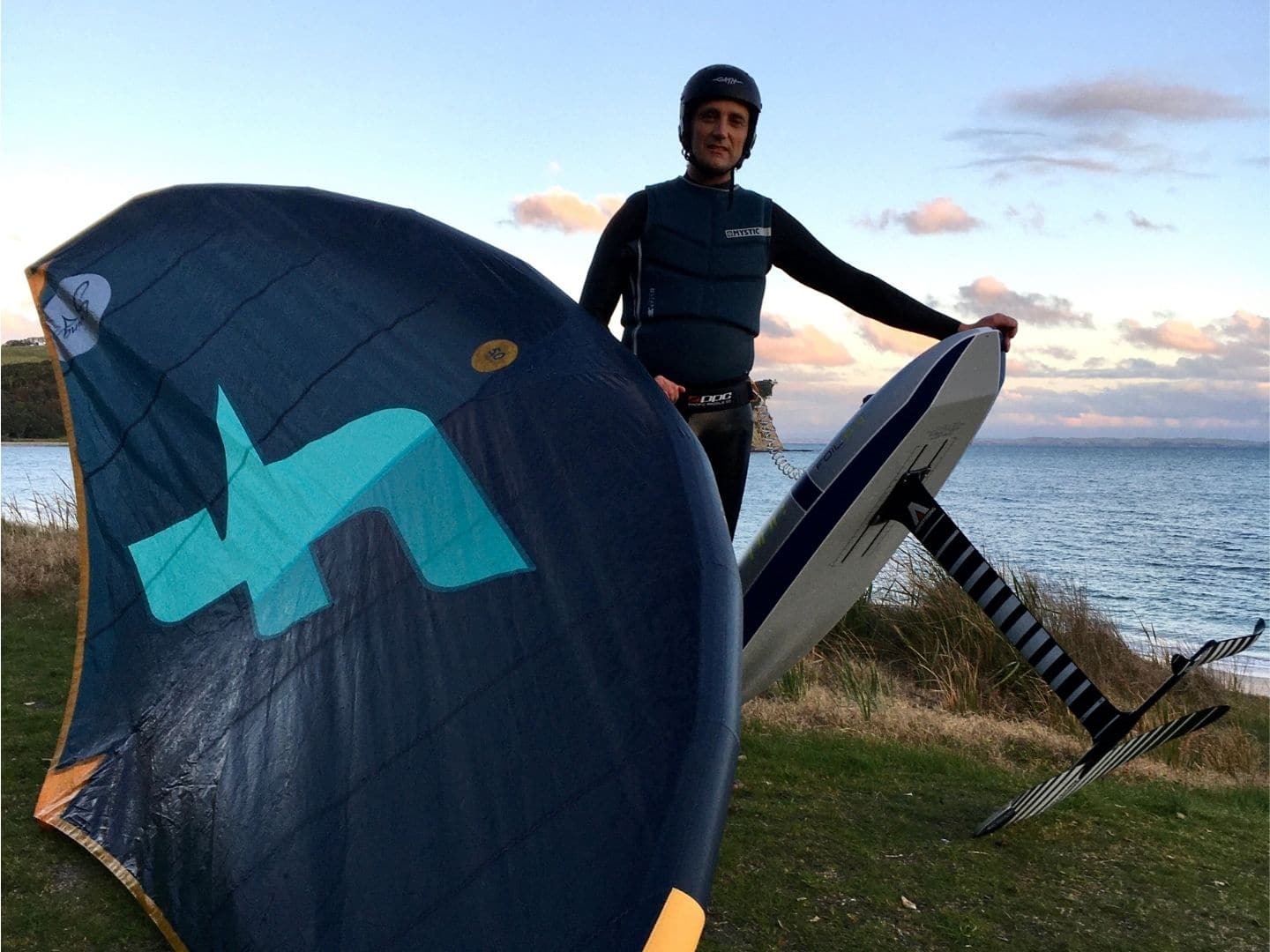 Thank you Fraser for sharing your lucky escape! If you have any stories you would like to share with us, please don't hesitate to get in touch. We would be stoked to share stories within the SUP community.