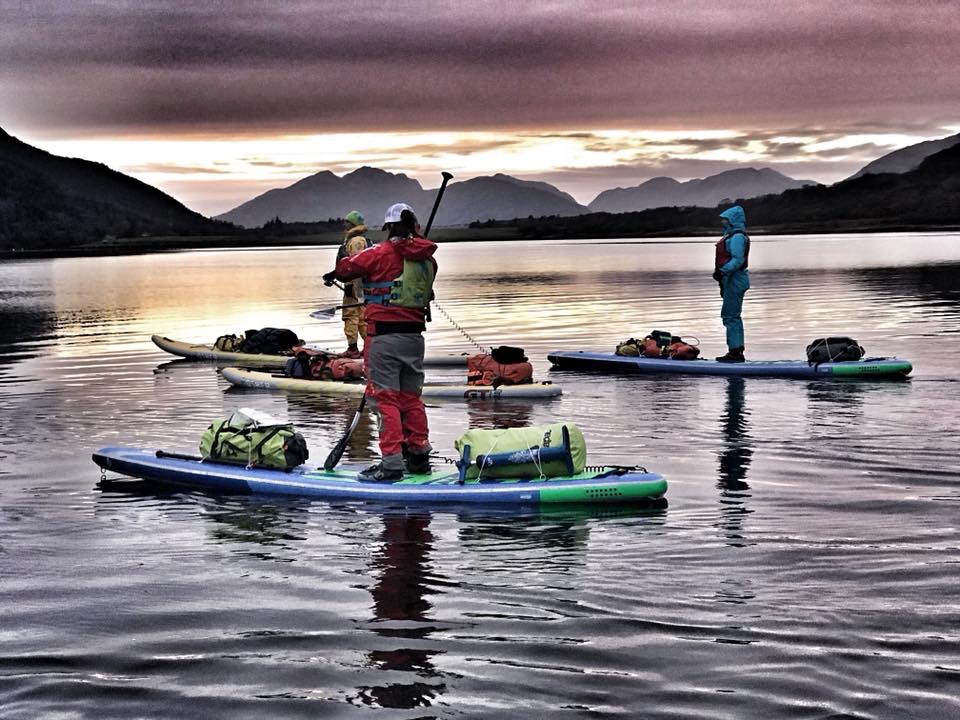 Fancy taking your SUP expeditions to the next level?!! Whether it's for your own personal expeditions or to lead commercial groups, the latest Water Skills Academy (WSA) 'SUP Expedition Guide Training Course' has been designed to equip you with the necessary skills to allow you and your SUP to explore with confidence.  Sian Sykes from Psyched Paddleboarding has recently completed the course, and explains why she did it and why if you're planning more extreme SUP expeditions in 2018 you should too!…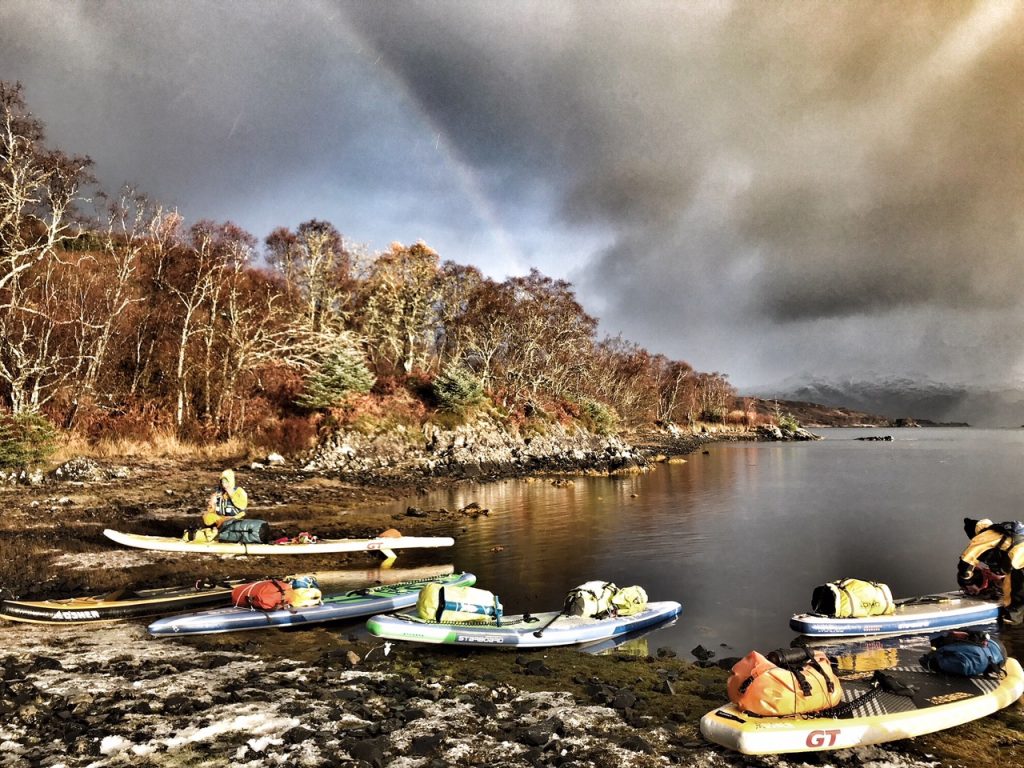 I was delighted to be part of the first group to join the Water Skills Academy (WSA) SUP Expedition Guide Training Course. The first course of its kind! The course has been designed to give people the skills and confidence to lead commercial and personal expeditions on a paddleboard on big open water in remote and wilderness environments as part of multi day journeys. The award also focusses on the key essential skills to travel and lead safely, ethically and with confidence.
The course was run by Joules Burnard, Ben Longhurst and Chris Rea, all part of the WSA family who have a great wealth of experience with SUP and paddling expeditions. The course was based in Glencoe which is a perfect location to venture out to learn, develop and practice news skills in a true wilderness environment by paddling on inland lochs and sea lochs. As part of the first group to undertake the training course we all had different backgrounds. With this varied pool of people it was great we could all contribute and learn from the the team at WSA and also from each other. The course was a great opportunity to understand the remit of the award too.
The reason why I was keen to sign onto the course was because I have lead expeditions all over the world however I was really keen to gain a SUP specific qualification to add to my portfolio of qualifications and to add extra credibility too. It was also great to gain handy top tips for group management and kit which was beneficial. It was great to also have the Leave No Trace award incorporated as part of the Expedition Guide course which is a perfect fit as it goes hand in hand to be environmentally conscious whilst on expedition, to be aware on how we can reduce our impact on the environment and of course to be role models to our customers in hope they feel inspired too.
The course was a mixture of classroom and out on the water. It was great to be able to put the theory into practise with days learning, testing out new techniques and skills with also the chance to lead the group too.
During the 4 day course we covered a range of topics:
– Expedition Kit
– Expedition Planning
– Weather
– Leave No Trace
– Legal/paper work
– Expedition food
– Health and hygiene
– Leadership
– Group management
– Navigating including night navigating
– Campcraft
– Incident management
– Shelters
During the 4 days the group had a superb time paddleboarding in such stunning locations with such a wild element as we were faced with hail, snow, rain, strong wind, a true Scottish winter welcome to us and we loved it. The highlights were seeing otters, sea eagle, surrounded by curious seals, night navigating in hail, wild camping in snow, hanging out with a great bunch of like minded folk and learning new tricks of the trade. So an awesome course and we are psyched to go for the assessment to be the creme de la creme of SUP expedition guides.
"To sum up the course inspiring, relaxing, informative, friendly and exciting. "
Words by : Sian Sykes
Psyched to do it?
About WSA 
Water Skills Academy (WSA) offers instructor qualifications, workshops, mentoring and consultancy across the disciplines of SUP, surfing, lifeguarding, coasteering and sit on top kayaking to support the water sport enthusiast and educationalist in their pursuit of a relationship with wind, water and waves while nurturing a vision of sustainability through responsibility.
About Sian
Fully qualified outdoor instructor based in Anglesey and Snowdonia, in North Wales. She runs Psyched Paddleboarding and guides people stand-up paddle boarding in beautiful places. She's also an ambassador for the Water Skills Academy (WSA), Starboard paddle boards, Peak UK and Aquapac. www.psychedpaddleboarding.com