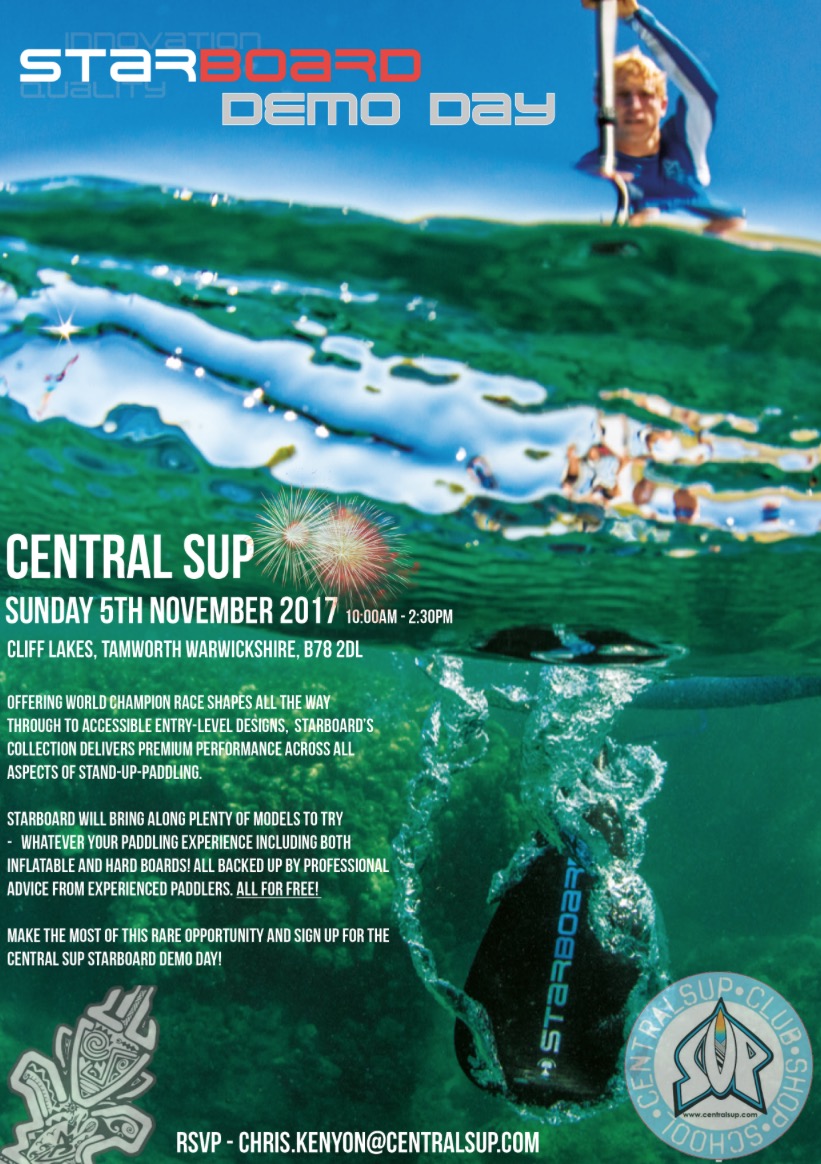 Starboard are welcoming you along for a day of free test drives on their new 2018 board and paddle range.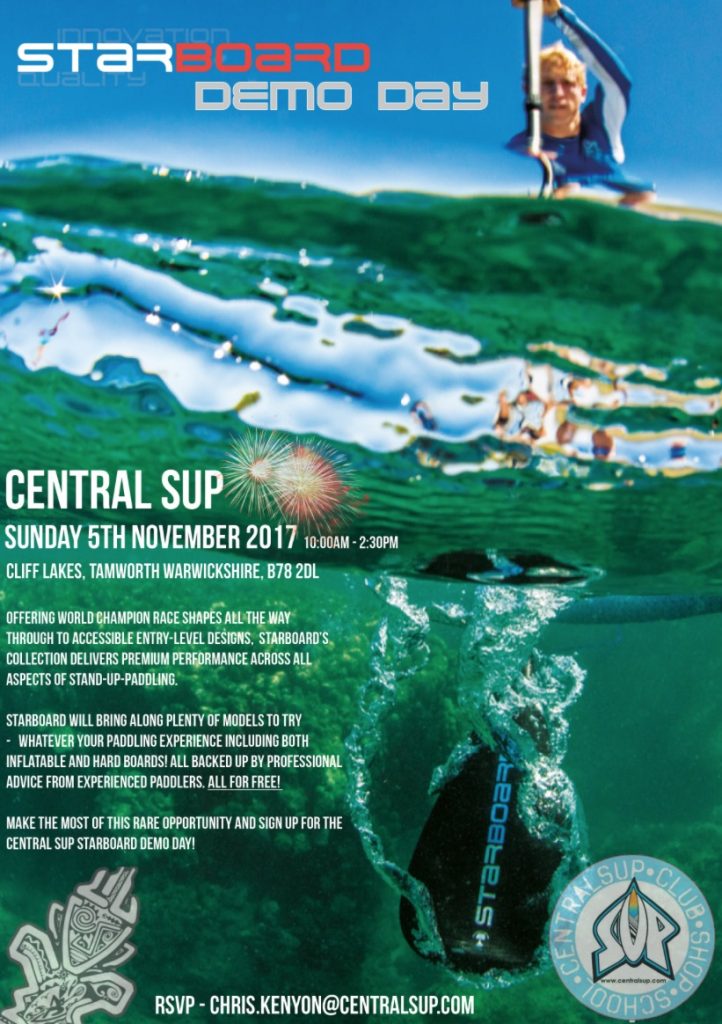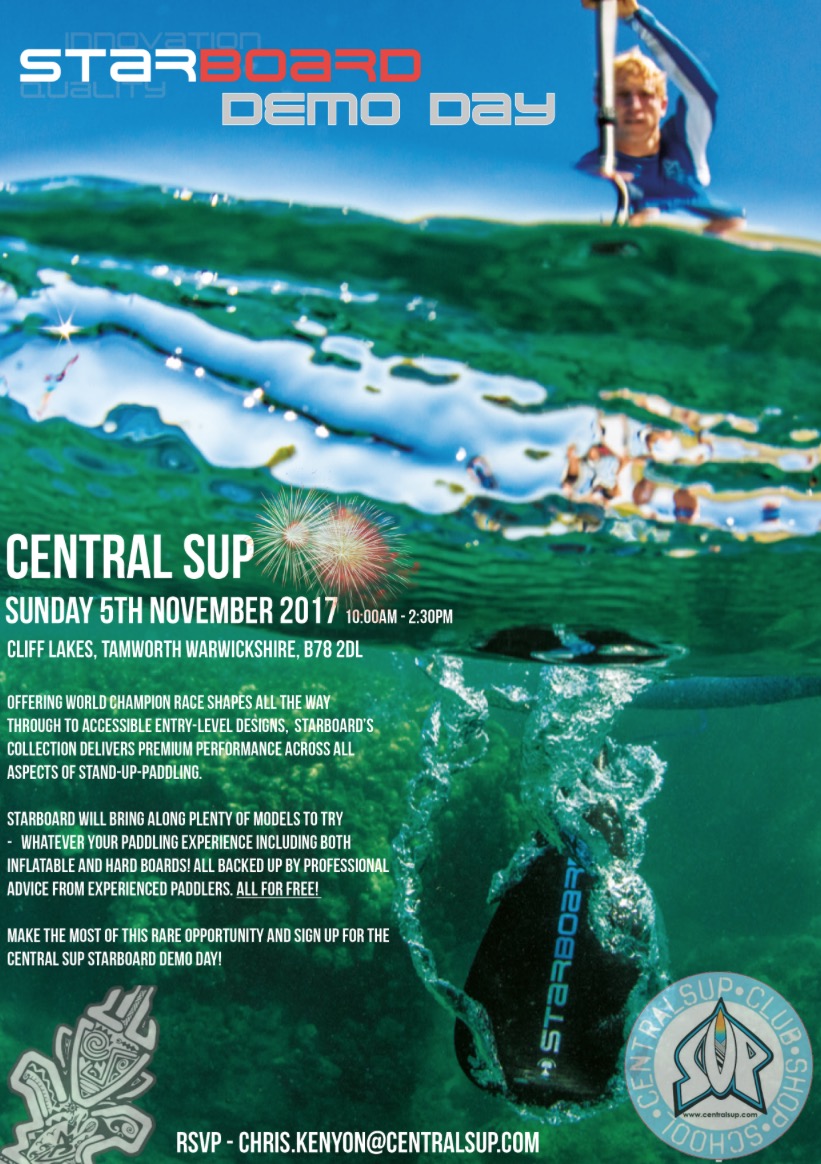 Cliff Lakes Wakepark, Tamworth Road, Tamworth, Warwickshire, B78 2DL
"Remember, remember the 5th of November!  This year's Starboard product launch will be more explosive than ever before! "
Central SUP will be hosting this FREE event from 10:30am to 2:30pm at Cliff Lakes Wakepark, where we welcome you to come along and try out all of Starboards latest gear. Not only can you give them a test – there will be also be a bunch of technique clinics and great racing during the day as well.
Central SUP is the leading Midlands SUP provider and will be on hand to offer the best advice, so you can get the most out of the kit on offer. As an Inland SUP location there is nowhere better to try out the very best of Starboard's touring and racing boards.
If you're keen on testing out anything from race winning designs to test-winning surf shapes, then this is not to be missed! For any more information please email Chris.kenyon@centralsup.com
Check out the Facebook event page at: https://goo.gl/9JhBGT