Even when there's waves to be had at home, you can't beat a quick surf trip away somewhere a bit warmer during the winter months! Portugal is one place that ticks all the boxes for sunshine and surf at this time of year. Paul Byrne from IrishSUP and afew others decided on heading to Mauka Lodge in Ericeira, Portugal recently for a SUP Surf Camp with Tiago Silva. With plenty of sun, surf, Sunovers, video analysis sessions, SUP movies and apres surf drinks it sounds like it was a good time all round! Paul tells us a bit more…
Ireland I reckon is the best place in the world to live if you love to surf! FACT! However saying that every Halloween we head south in search of clean waves, warmer water and sunshine.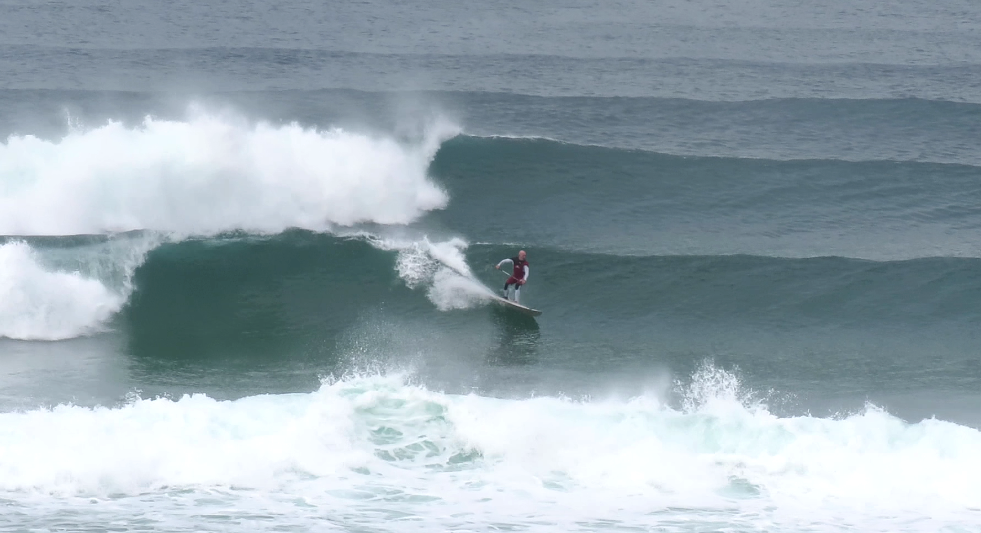 Last year Taghazout in Morocco was our destination. Exotic experiences and fantastic surf we got, a surf trip that I will remember for a long time to come. So why didn't we go back this year? Well there are many reasons but the main one was that I had seen a SUP Surf Camp offering daily coaching, video analysis, and quite beaches… something I knew we would all value, and personally something I knew I badly needed!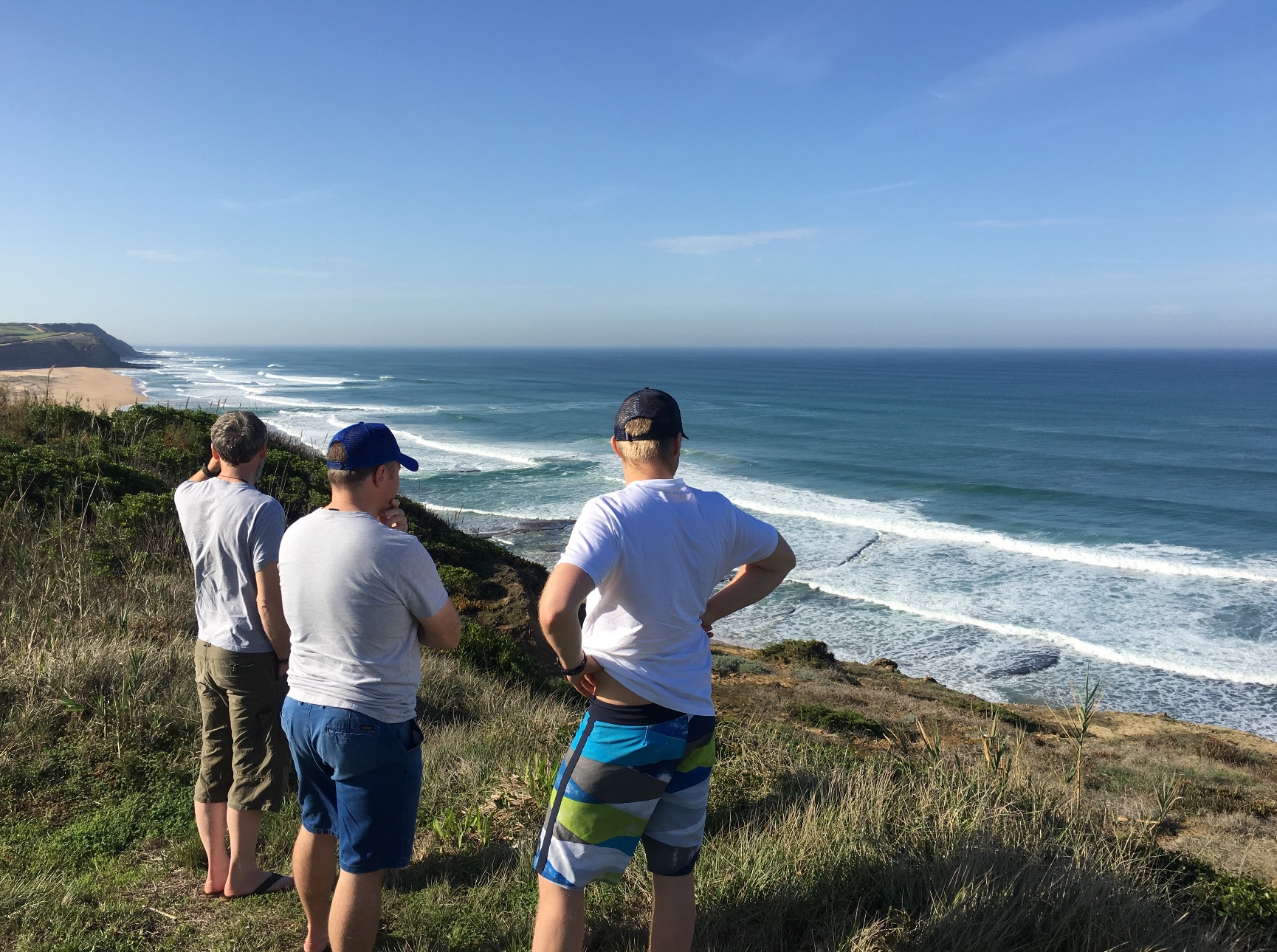 Mauka Lodge in Portugal was this years destination. Mauka Lodge is located in the famous surfing city of Ericeira, Europe's first World Surfing Reserve! Ericeira's coastline stretches for 4km and has 7 separate surf spots. Well known breaks such as Ribeira d'Ilhas, Coxos and Foz do Lizandro are only 5-7 minutes away by car. However if you don't mind travelling a little further you can have uncrowded spots and often empty line ups all to yourself!!!
Our host for the 8 days was Tiago Silva. Tiago has a passion for SUP Surfing and with his degree in Exercise and Wellness and 2 International Certification Courses from both the ASI and IOSUP he has developed his own method of training athletes based on their individual characteristics and biomechanics. As the founder of Functional Paddling, he has coached world-class paddle boarders like Sean Poynter, Connor Baxter and Izzy Gomez. Now he can add a few Irish and Scottish surfers to that celeb list!
Taigo's relaxed attitude, attention to detail, and incredible knowledge of this area was most certainly the difference between this Surf Camp and others!!
Our base for the week, Mauka Lodge sits on more than an acre of natural forest, where the scent of the pine trees and the songs of the local birds allow an effortless connection to nature. The stylish surf-inspired decoration is influenced by Taiga's lifestyle as well as Portuguese culture.
The lodge has 4 bedroom rooms that can accommodate up to 8 guests. All the rooms are cosy & comfortable. The rest of the lodge is homely and a perfect place to chill and relax after a great day on the water. Comfortable beanbags and puffs let you read a book, play some music, or just relax with that cold beer or glass of Portuguese wine. Complementary Wi-Fi allows contact with the outside world if that's your thing, and a smart TV allows the opportunity to view endless SUP Surf movies that help provide inspiration for the following days surfing!! The outdoor area has a BBQ zone, tranquil terrace, seating areas and a fire pit for evening music nights & gatherings.
Normally we like to bring our own boards and paddles on SUPari but with Tiago you don't need to go to the hassle if you choose not to. He has a huge selection of high performance surf SUPs from Sunova, and paddles from Quickblade and KeNalu. What an opportunity to try out a few of the Sunovas that seem to be taking the world by storm!!!!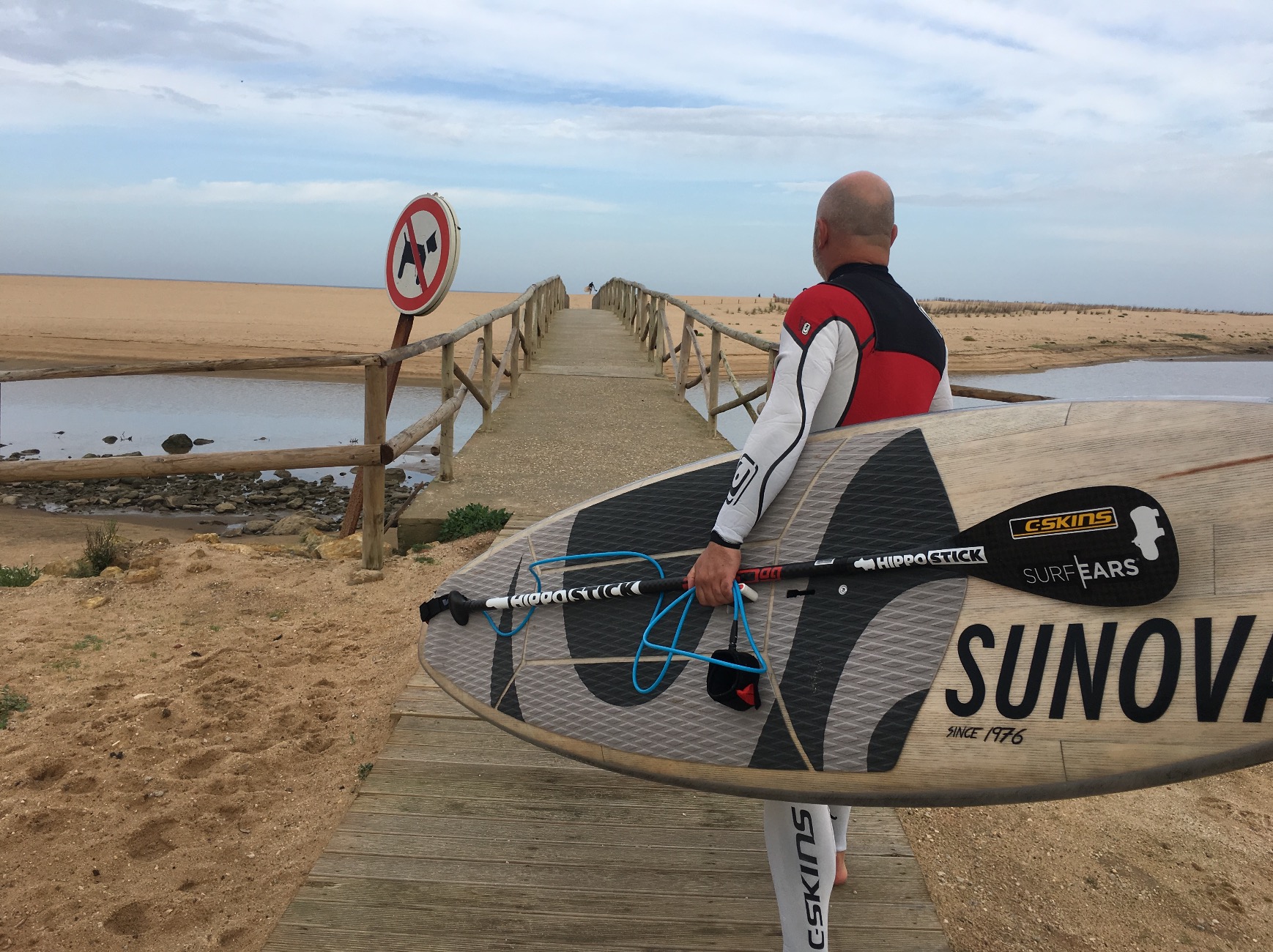 The Celtic surf gods were looking over us for the week with great conditions for the whole week. There was only one day that we didn't surf and that was more a case of resting "broken bodies" than no surf available.
Each day started with a healthy breakfast, followed by an in depth Video Analysis session using clips that Tiago recorded of us the previous day. Post trip feedback from the lads pointed to this as being the best part of our trip!!
Once analysis was finished it was off to the most suitable location for that day's conditions, and get working on whatever it was that the analysis session highlighted for each individual. It was fantastic to see everybody improve and make great progress over the week!
Each evening we had time to chill at the lodge and watch some SUP movies before heading to Ericeira for dinner après surf drinks. Ericeira itself is still a laid-back place of cobbled streets, grilled sardines, narrow lanes and whitewashed houses. Ericeira's surprisingly good night life is well-served by weekend visitors. The main square, Praca da Republica, is lined with pavement cafes and cake shops, while the Rua Dr Eduardo Burnay, which leads from the main square to Praia do Sul, is full of bars and excellent seafood restaurants.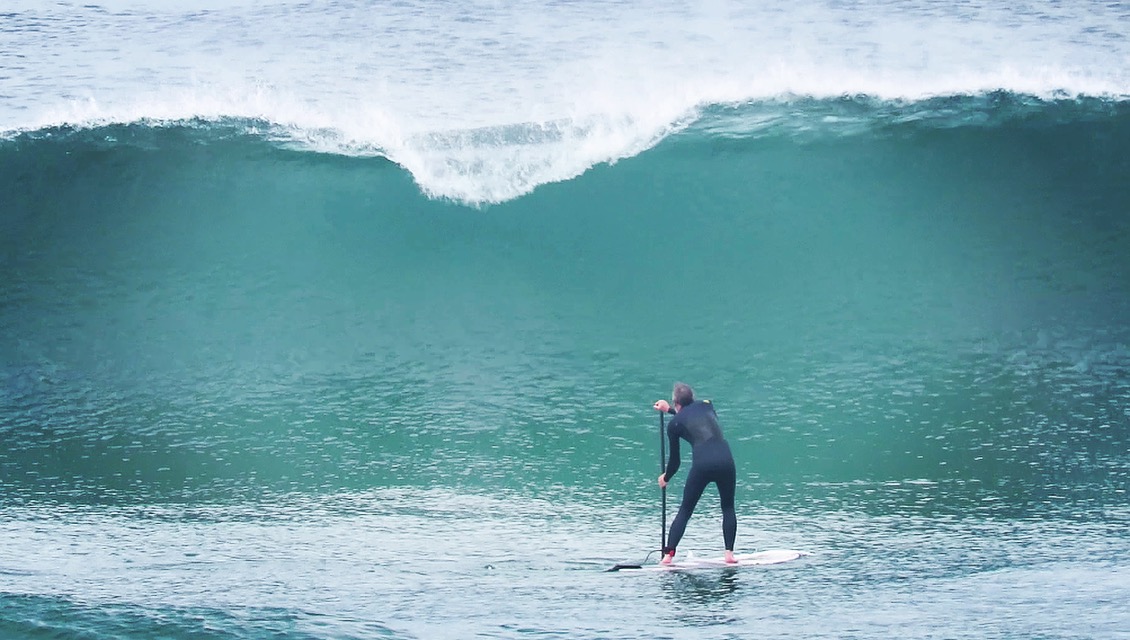 All up this was a very successful trip. We would highly recommend a visit to Tiago and Mauka Lodge, especially if you want some surf/paddle coaching. We look forward to returning again next year.
Words : Paul Byrne / IrishSUP
Photos : Tiago Silva
For more info about paddle retreats at Mauka Lodge, Portugal check out www.maukalodge.com