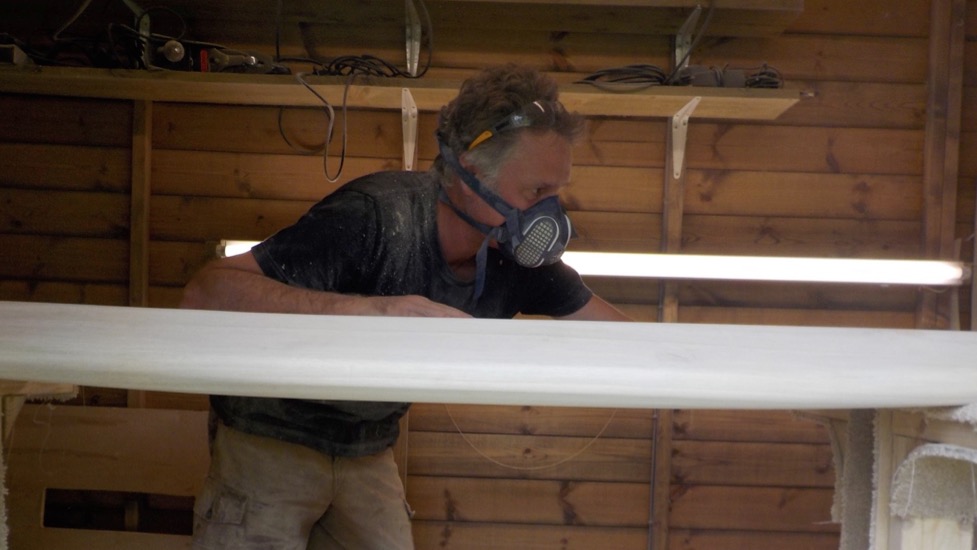 Paddling with wood… you just can't beat it. There's something special about paddling with wood beneath your feet or with a wooden paddle in your hand. But having a wooden board that looks and feels great is just part of it. As with any board it's important it performs well and is able to take a beating in the surf too! It's no use looking good on the board rack but being unable to withstand the beach break. Performance and durability is not always at the top of the list when it comes to wooden boards. But that's where 'Knocker' comes in. With years of surfing under his belt and his love for wood Jon Knocker White is the man for the job.
Based in East Devon, Jon the founder of KNOCKER Surfboards is producing wooden, eco-friendly, high performance Stand Up paddle Surfboards for surfing. With prices starting from £990 for a handmade wooden board, they would make an excellent addition to your quiver, and they tick the value for money box too. SUPboarder caught up with Jon to find out a bit more about his board range and how he got into the wooden world of SUP…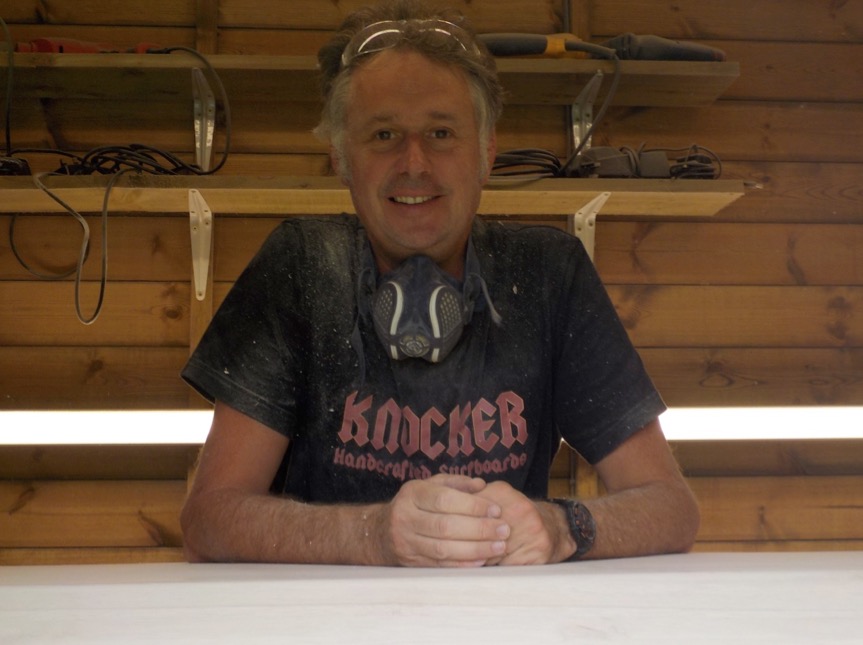 SB: Hi Jon. Can you tell us a little about yourself and your surfing/SUP background?
I have lived and surfed in Devon for over 30 years, but until retiring from the Royal Navy last year, I had to feed my surfing addiction in between lengthy periods at sea and desk jobs in London. Now, it is great to have Magicseaweed plan my life and a workshop to shape boards. Born in the late 60's, I was part of the thruster generation until the 90's surf film Litmus opened my eyes. Since then I have surfed all types of boards on my belly, knees and feet that were far better suited to UK conditions than the tooth picks I used to surf.
My route into SUPs, made from wood, was guided by the excellent – unfortunately no more – UK magazine 'The Surfer's Path'. Issue 67, Riding Wood, was my inspiration to make boards out of wood, but before that, in 2007 a back cover advert showing Laird Hamilton on a huge SUP made me buy a 12" Jimmy Lewis. My intention was to use it when flat to keep fit and to reduce trips to the North coast. Like most of us, learning a new skill becomes addictive and in no time I had ditched traditional surfing and was getting ever smaller boards. Wanting to get the same feeling on the wave as I got on my 5.10" fish and unhappy with SUPs shapes and rails, I decided to design and build my own boards.
SB: Why wood?
I expect a board to snap if you hit the bottom hard. However, after snapping a number of boards on the paddle out, I began to question the construction of foam SUPs. If Dick Brewer, one of the greatest modern surfboard designers, makes wooden guns, then wooden SUPs had to be an option. In the UK the problem had been importing affordable timber; however, with the excellent www.ipaulownia.co.uk now selling rough sawn timber in Spain, getting the wood is no longer a problem.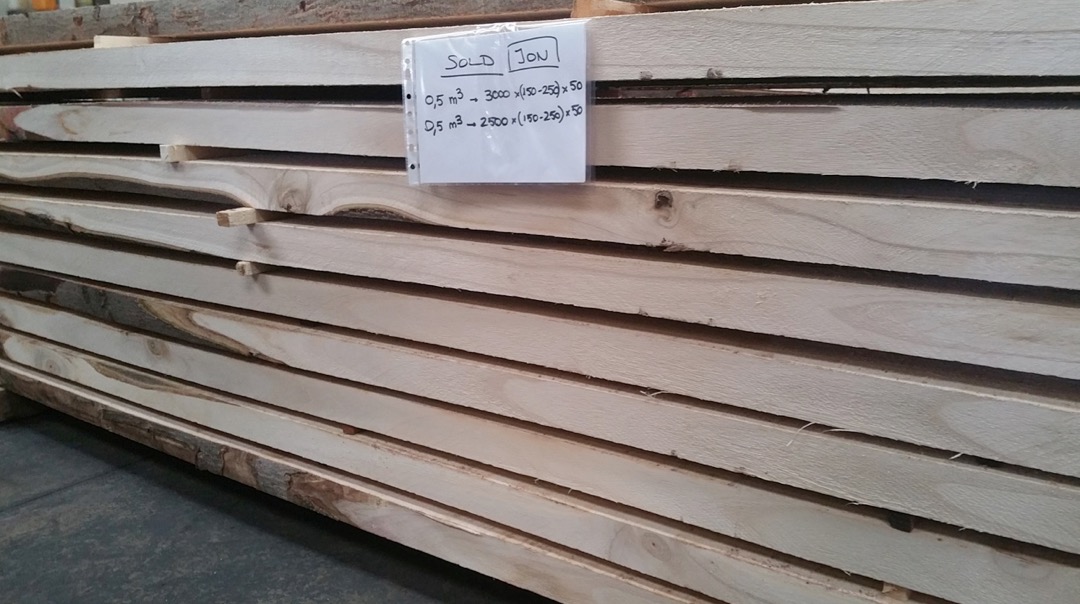 While choosing to work in wood is a very different proposition from shaping in foam, wood is great because:
The oiled wood finish is faster than any other surfboard surface.
They have very little dead weight as they only consist of wood, glue, thin layer of epoxy and oil, plus an FCS fin system.
Highly resistant to the stresses on a wave and the greater stresses when paddling out. If you haven't caused a knee dent or worse snapped a foam board when paddling out you are one of the lucky ones.
The board will maintain its rigidity and performance for an extremely long time with no need for tape on the rails.
Beautiful boards that look and feel great, and with only a bit of tender loving care could last a lifetime.
Can be made in one room with the welcome by-product that they will not impact on the shapers health, or the environment.
SB: How are the boards constructed and what materials do you use?
All of the boards are made from Paulownia timber grown in Spain that will re-coppice to produce the same volume of timber in 8 to 10 years. As great absorbers of CO2, Paulownia is an extremely environmentally friendly raw material. Light, water-resistant and strong, it is perfect for surfboards.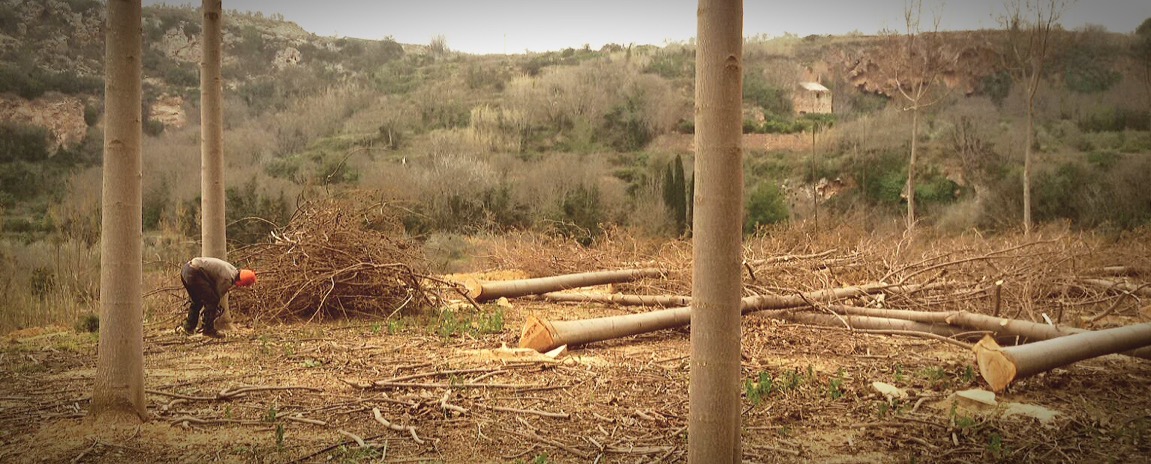 The surfboards are designed on a CAD program before transferring the outline and profile to plywood templates. My construction technique is chambering, as this does not require fiberglass to provide the strength, as would be the case for a hollow-box construction and is the strongest method of construction, taking around 60 hours to produce a board. Chambering removes excess wood from the interior of the surfboard while maintaining its strength. In the early days of surfboard construction shapers such as Velzey didn't chamber any of their production balsa boards. But with out chambering, the boards would weigh between 27 and 29 Kilos for a 100-litre board. Chambering a SUP brings this down by around 55 to 60%.
After a 'cheater coat' of eco epoxy resin, the boards are finished off with Le Tonkinois oil. Discovered by the French in Vietnam over 100 years ago, the oil is a mixture of linseed and tung oil, combined with other tropical oils to produce varnish oil that is not brittle like synthetic varnish and is environmentally friendly. Waterproof and able to 'move' with the natural expansion and contraction of the wood, the oil provides a durable finish that will last for years.
SB: Who are your boards designed for?
My aim is to make boards for anyone who wants to surf with a paddle, with the rider's skill level, weight and riding style dictating the size and type of board.
Standard Range:
While the standard range is based on the two classic shapes of the longboard, my approach to design is to view the form and function of SUPs that surf as unique. They are designed to cope with the four distinct elements of SUP surfing: the paddle out, in the line up, catching a wave and surfing it. How you wish these four to be balanced with the surfing conditions dictates the size and shape of the board. It is why, for me, I believe the hybrid fish is the best all round board for UK conditions, as it is able to cope with the rare clean double over head days and the far too often howling winter onshore gales, when I'm on my knees in the line up.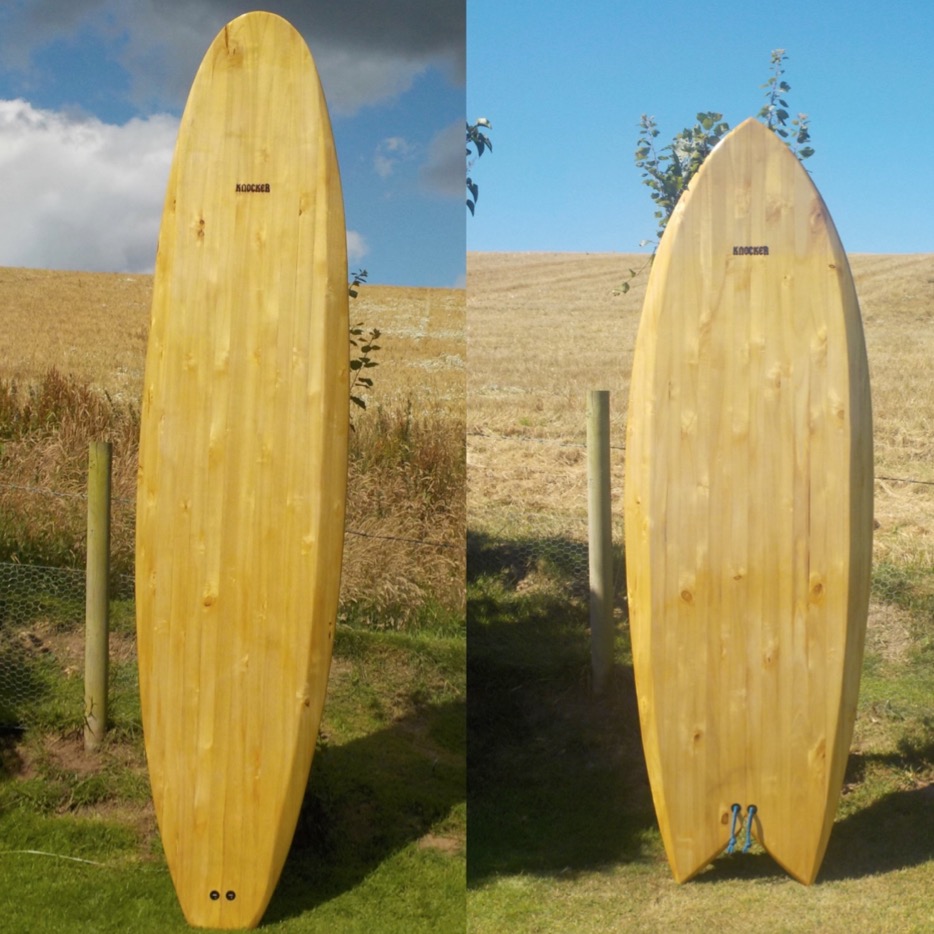 The longboard range has a standard length of 9.6' with a range of volume from 111 to 144 litres. A traditional round nose and squash tail is combined with hard, stepped rails, flat deck and a width/thickness that makes this a high performance board. The oiled wood finish allows the board to quickly get into trim and classic style noseriding, meaning more time on the nose.
The fish range is designed to enjoy and make the most of UK conditions. The boards range from a length of 7.3' to 8.4', volume 85 to 144 litres. The low rocker, stepped rails, flat deck and width to length ratio enable it to make the most of slow waves by generating speed and when on the rail the pin like swallow tail will prevent slippage. The classic short fish shape, with a wide width from nose to tail and a blunt nose is a must have in the quiver.
The hybrid fish range is my go to board for all conditions. The design mixes the characteristics and performance features of a thruster with the added width and tail design of a fish. I surf it as a quad, but it would work well as a twin. The boards range in length from 8.6' to 9', volume 114 to 145 litres. It has a more progressive rocker than the fish, a flat deck and like all my boards it has a hard rail shape.
SB: What is your view on fins?
 I can put as many fin boxes in the board as a customer wants; however, fins add drag and as they reduce the amount of wood that can be chambered they do add some weight.
For the longboard I am a big fan of the single fin. On a traditional longboard there will always be a need to compromise between the single or multi-fin set up, with the riders skill, board shape and type of wave important considerations. With the longboard SUP, the hand that you sometimes put in the wall to initiate a turn has been replaced by a paddle that can exert far greater torque. As fins produce drag a tri-fin set up is only worthwhile if you are going to surf rail to rail in an aggressive style. If not, then why not have a single fin. With numerous fin sizes, shapes and placement options on a 10 inch FCS fin box you can have a looser feel, yet stable board that is able to do sweeping turns, set up on take off and enjoy time on the nose. But, you still have a paddle for bottom turns, cut backs and reducing rail-to-rail time.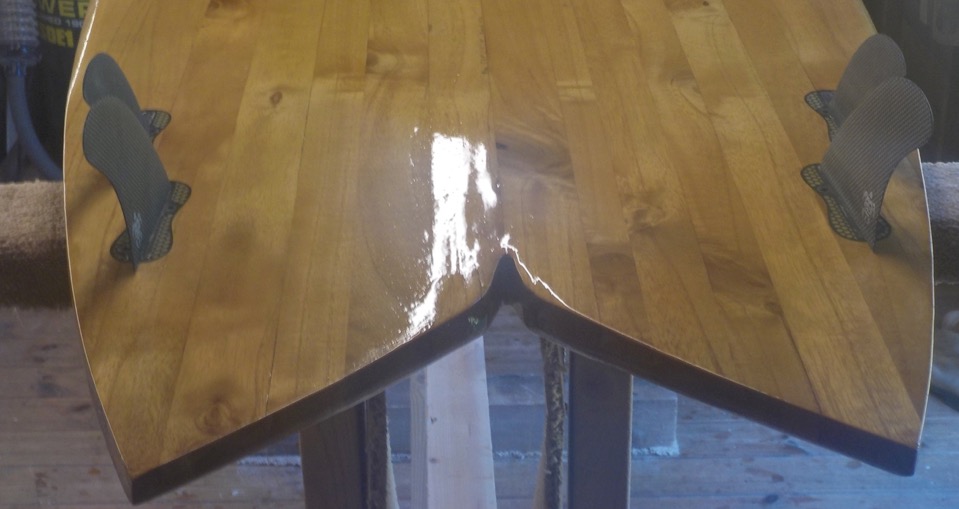 For my smaller and wider fish boards, if Steve Lis, the inventor of the Fish back in the 60s isn't fixed, nor am I. Mine's a quad and with the deep single concave bottom I would recommend a quad set up. But, a fifth could work. Remember you have always got the paddle to get over those flat sections and tighten your turns. If you can't decide go for the quad option. Using FCS II side plugs that are flush to the board you can turn your board into a twin, or quad when you wish.
SB: Do you make custom boards?
I like to think that all my boards are custom, even if it uses one of my standard templates. I am also delighted to discuss options and always welcome a challenge. As each board is handcrafted, a custom board could take up to 3 months.
SB: What is your view on deck pads?
The birth of SUP has seen the rebirth of the deck pad that was last seen in numbers along with nose guards and dodgy coloured wetsuits in the 90s. It is my belief that SUP should now follow traditional surfing and ditch all but the tail pad for a back foot reference on shorter boards and small pads for the feet when paddling.
Wax weighs less, gives a better feel, grip and responsiveness than a deck pad. Also why would you want to cover up your beautiful wooden board with a deck pad?
 SB: Do you have demo boards available?
 Yes, a 9.6' longboard and 8.6' hybrid fish. If you see me out, always delighted to let you have a go, or meet up with a potential customer to discuss options.
 SB: What is the future of Knocker Surfboards?
We are beginning to see some interesting SUP shapes that are evolving from SUP boards rather than traditional surfboards. I don't know where we are going with the future form and function of Stand Up, but I intend to enjoy the ride. Hope you will join me.
Words : Jon Knocker White
So, if you're looking for an eco friendly, durable, performance surf SUP that looks as good as it rides then Knocker Surfboards are well worth checking out. 
For more information about Knocker Surfboards check out their website or contact Jon via email.