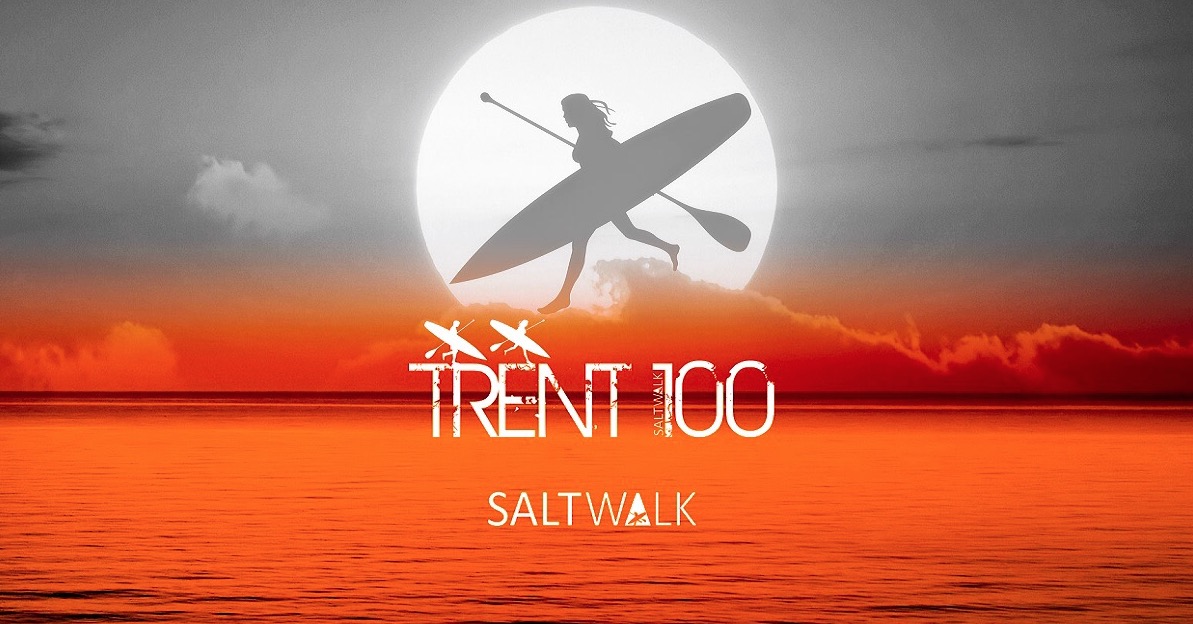 "Imagine paddling across three counties in England with a team of like-minded adventurers, just your team and your stand up paddle boards thrown against two days and 100 kilometres of fast water, wind, cold and rain whilst trying to make to the finish line in a time to be proud of. This is no day picnic. The TRENT100 promises to challenge you from the first stroke on day one in Staffordshire to the last gasp as you cross the finish line at Nottingham Trent Bridge on day two.  Just entering it will impress your friends, finishing will amaze them." – Mark Price (Trent100 director)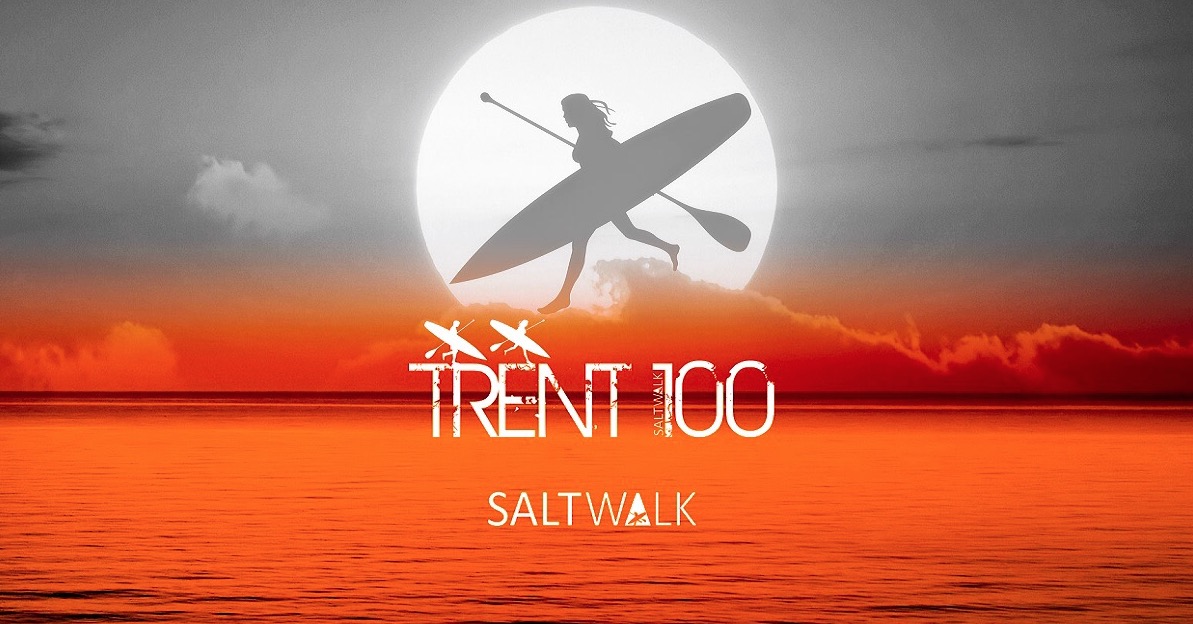 In a few weeks time the UK's most thrilling SUP team challenge 'Trent100' will be taking place. This is the first time this unusual event has taken place, and so SUPboardrer decided to catch up with event director Mark Price to find out more….
Event – Trent100
Date – 28th/29th Oct
Location – 100 kilometers across the three counties of Staffordshire, Derbyshire & Nottinghamshire
Cost – £65pp (2 day challenge), £75 (2 day challenge plus camping), £85 (2 day challenge plus bell tent)
Organisers – PEAKSUP (Peak Stand Up Paddle Board Club)
Event sponsors – Canal & River Trust, British Canoeing, Naish, PEAKUK, SALTWALK, Starboard.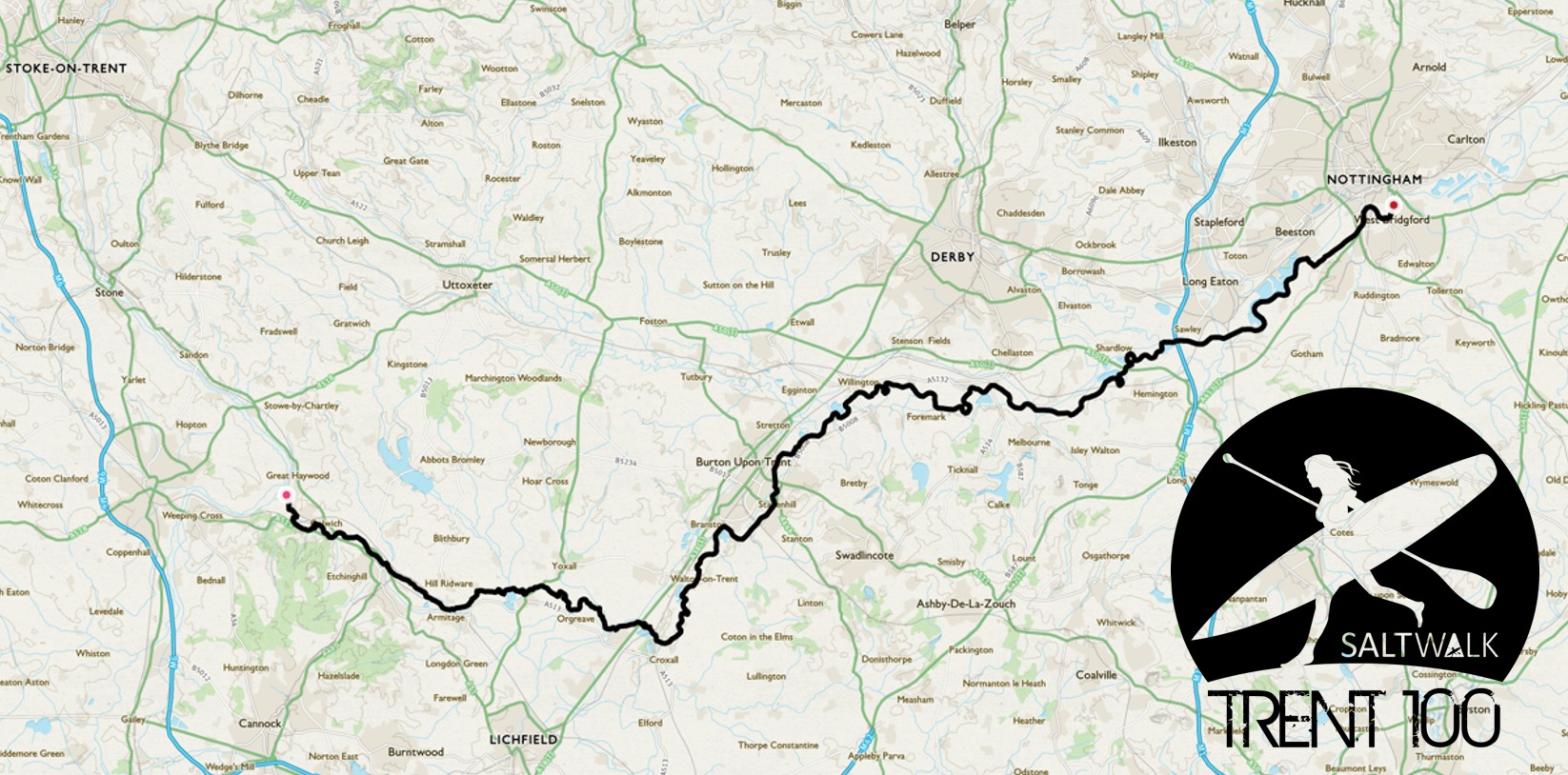 Event Info – The TRENT100 is a team endurance challenge across the three counties of Staffordshire, Derbyshire and Nottinghamshire. The 100km SUP decent of the River Trent will start in Shugborough Hall in Staffordshire and finish at the Riverside Bar at Trent Bridge in Nottingham, UK. Paddlers will rest overnight with the Trent Adventures team at the stunning Anchor Caves
Event format – This is not a race with podiums but good times will favour well trained and organised teams that plan their stops and drafting tactics.  Awards will be given to teams and individuals that demonstrate the spirit of adventure in several categories voted on by the Safety Marshalls. This event will be completely run on volunteers and all money raised will go back into growing the not-for-profit SUP club PeakSUP.
Background to the event – We love long river paddles with friends at PEAKSUP and have decided to turn our favourite route into a team SUP challenge.  We really all love racing but also love days spent with friends exploring, eating and listening to music and talking about SUP.  There is something special about sharing the highs and lows of an adventure with people and then seeing them again in the future to socialise and remember.  We also love the idea of a team working together to totally support each other.
Who is the event suitable for? – Intermediate to advanced paddlers
How many in a team? – Minimum of 4 and a maximum of 8
How far and how many hours paddling approx per day?  – Approximately 55 kilometres on day one and 42 kilometres on day two
What are the biggest challenges going to be? – Getting up on day two and staying positive for your team mates!
Why get involved? – To experience a two day celebration of stand up paddle boarding with lots of like-minded people
What kit is required as well as a board and paddle? Buoyancy Aid, quick release leash, throw line, water knife, emergency blanket
As well as lots of paddling what else will be happening? Friday night – There be bell tent camping, outdoor cinema and good food. Saturday night – There will be warm welcome good food, live music and djs.
"We would love to grow this into a SUP event with a festival feel more then a competitive one and hope we can achieve this with lots of evening entertainment. We just want everyone to be safe and have a really good time" – Mark Price ( event director)
So, if this type of team challenge event sounds like your idea of a good weekend, make sure you don't miss it. Sounds like it's going to be tough but lots of fun too. For more info and to book your teams place check out…
Website: www.trent100.com
Email – info@trent100.com
Phone: 0800 06 999 10
A SHORTER DISTANCE COURSE IS NOW ALSO AN OPTION. Ticket prices are: £35 paddle only, £45 with camping, or £55 with bell tent camping.