At the launch of Surf Snowdonia (the worlds first public Wave Garden) last year Starboard invited SUPboarder to check out their toys on and off the water. Surfing a wave inland, made out of freshwater in definitly a serial experience!
Well, this year they're inviting you! Try the latest Starboard kit for free at Surf Snowdonia in just a few weeks time. More details from Starboard UK below. 
Surf Snowdonia for FREE at the Starboard SUP UK 2017 Product Launch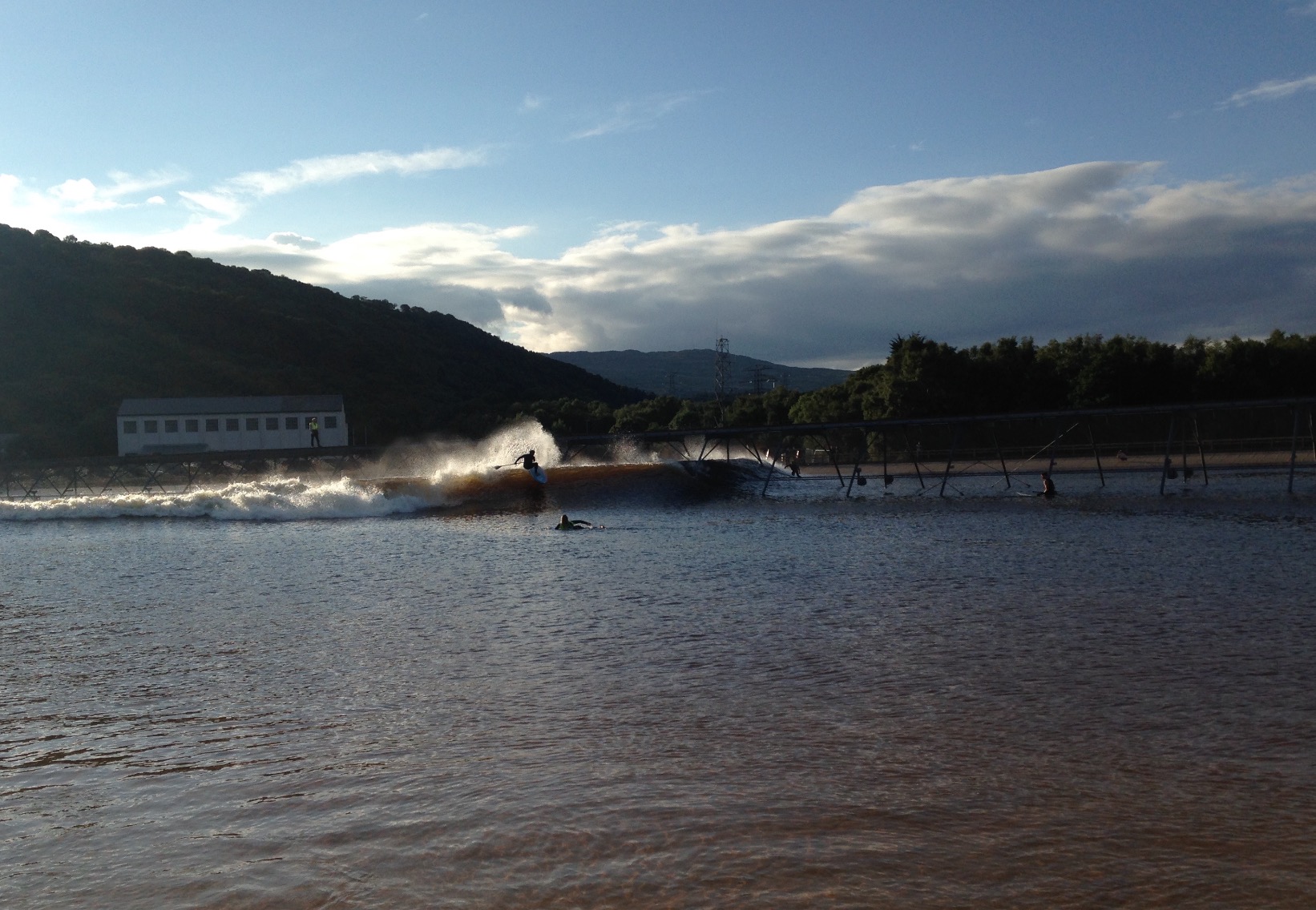 The time is rapidly approaching when Starboard SUP UK will unveil their brand new 2017 range. Starboard are calling it their greatest ever product launch – and it's easy to see why! Happening over the weekend of 15th and 16th October at the legendary Surf Snowdonia, the product launch will give members of the public the opportunity to try 2017 boards, improve their technique at the SUP skills workshops and get to ride the UK's first ever man-made surf wave all for FREE!
Sound good? Then sign up right now. A limited number of places are still available HERE.
One of the biggest draws is that those registered will be able to ride the waves at the now legendary Surf Snowdonia for free. Surf Snowdonia is an artificial wave pool set in the stunning Conwy Valley, North Wales. It is the world's first commercial artificial surfing lake and the United Kingdom's only artificial surfing lake. The pool has been open for just over a year now but it has already become a must surf venue for SUPers everywhere.
Don't fear if surf isn't your thing because there will be a flat water area where you can try the brand new range of touring, racing, innovation, all round boards and inflatable boards.
Starboard UK Brand Manager, Scott Warren had the following to say on the event:
"The UK Product launch is shaping up to be our best ever. Not only is the venue unbeatable but the 2017 range of boards and paddles is absolutely fantastic. All of your favourites from last year are still there with some neat tweaks to keep the innovation flowing. We also have the exciting new main inflatable models on demo which come with an incredible, lightweight FOC leash as standard in 2017. 
Make your way to Surf Snowdonia for your first opportunity to see and try the latest kit.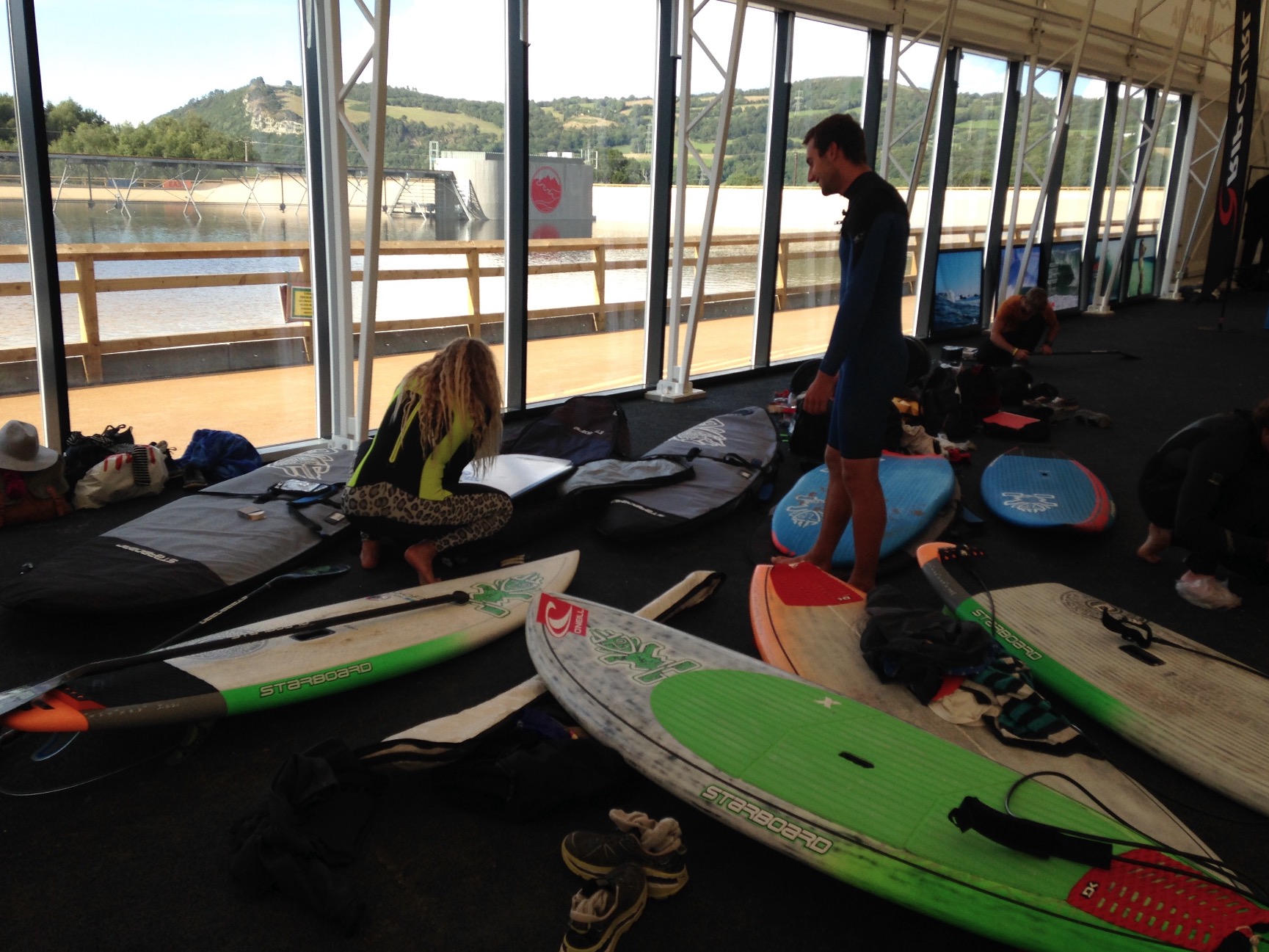 We can't wait to see you on the 15th and 16th of October – come and join the party, ride the incredible Surf Snowdonia waves and celebrate the brand new products."
Starboard SUP UK 2017 Product Launch
Date: Saturday 15th & Sunday 16th October
Where: Surf Snowdonia, LL32 8QE
What's going on:
–        On water demos using the brand new 2017 models
–        20 minute intermediate wave slot
–        Flat water demos
–        SUP skills workshops
–        Q&A with the experts
–        New product talk
–        Goody giveaways
If you want to come along then why not sign up to another session at Surf Snowdonia and make it a full day of wave garden action! You can book Surf Snowdonia sessions HERE.
For more information about the Starboard SUP UK 2017 Product Launch please click HERE.