It's always good seeing the top guys giving it some out on the water. But it's even better when you can learn from them too. Check out this latest video of power house, Sean Poynter, giving it some on his new 2017 Starboard 7'5"25.5"Pro Model. SUPboarder is going to give you a video breakdown of Sean Poynter on a wave, and why he is so good at what he does, by looking at the basics… 
Wider stance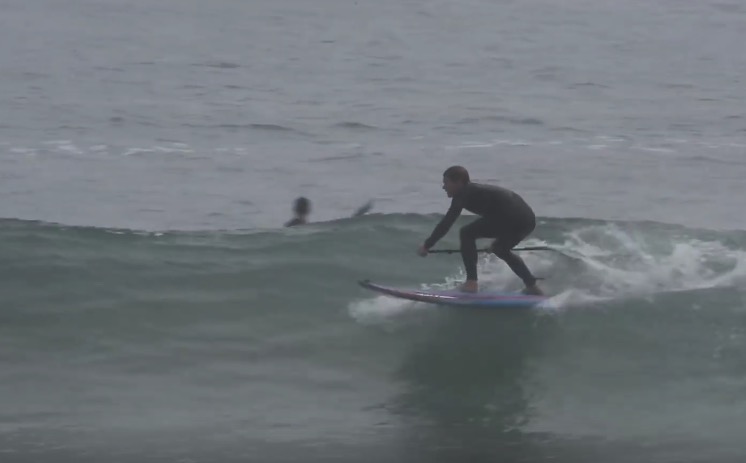 Sean rides with a wider stance than most. This makes him more stable and therefore more likely to come out of each move still standing, ready for the next manouever. A wide stance also enables him to generate speed quickly, by shifting weight between his front and back foot.
Keep it low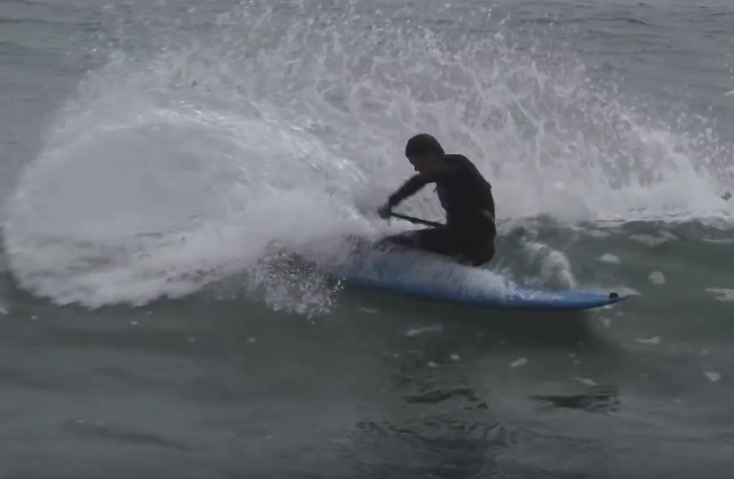 Sean bends his knees to stay as low as possible. By doing this on bottom turns it keeps the board fully connected with the wave face, which helps generate speed too. He then gets super, super low at the end of all top turns and forces all the power through his legs and into the board. By keeping low on all his turns he can stay compact, and this along with a wider stance allows him to be ready for the next section of the wave.
Shorter paddle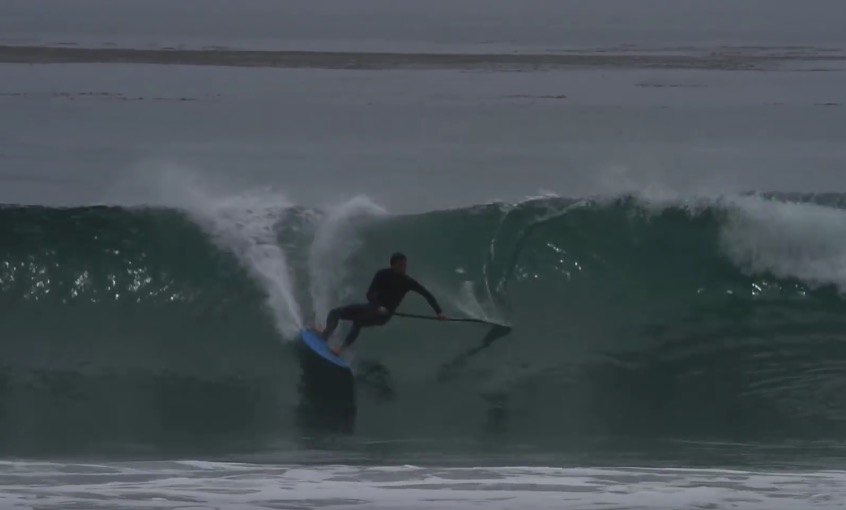 Sean also paddles with a pretty short paddle. The reason for this is to assist with manoeuvres such as cutbacks where he is turning around the paddle. A shorter paddle allows him to produce a tighter turn. The other reason is it allows him to maintain his low compact stance when paddling on the wave to generate more speed, as you can see in the video when he is lining up for a manoeuvre.
Remember these are just the basics and some of the things that Sean does. And remember you don't have to be able to surf like Sean to use and benefit from some of these tips. Even a beginner in the waves should be looking at keeping low and riding with a wide stance to get the most out of a wave. So give it a go next time you're on the water… but don't go cutting 8" off your paddle just yet!!
We look forward to testing some of the new 2017 Starboard Pro boards soon. But until then check out the 2016 range here.