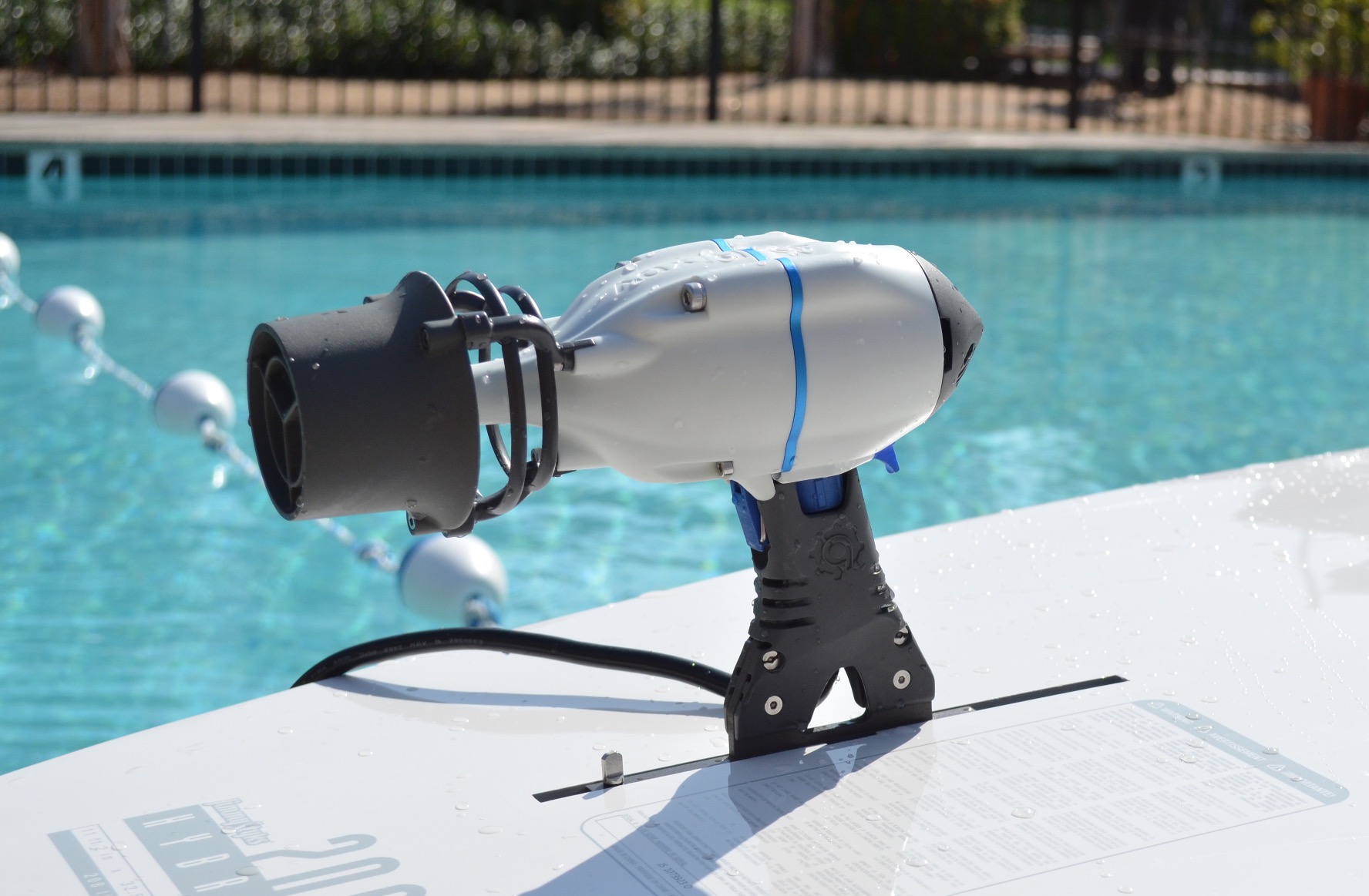 With all sorts of weird and wonderful products on the market these days, we find it hard to sift through the rubbish that gets sent to us at SUPboarder. But we saw this from Bixpy and thought there might just be something in this! The Bixpy SUP jet…
You may have seen power SUPs before with their built in power units. Most of these units are fixed into or are a part of a board that you have to buy complete. But the American based company called Bixpy will be releasing in February 2017 the Bixpy Jet. A mini propeller that fixes into a standard US box fin box (that are on 95% of boards).
With a battery life of 3 to 6 hrs on one charge and a speed of up to 6mph it is going to take you places or most likely help you back from them! All from a touch of a wireless remote that can be put on your wrist. This neat product could open up even more aspects of SUP for different people.
Of course there is the issues of using it safely, not relying on it solely and the question of how you'd wear a leash to think about.  But the possibilities are endless.
We would love to know what you think about the Bixpy below. Yes, No, Maybe? Or if you have any other comments leave it in the SUPboarder comments below.
Words from Bixpy about the SUP jet
With a quick change of your middle fin to a Bixpy Jet, you can turn any standup paddle board into a motorized paddle board.   Now you can paddle further and faster, fight wind and current and cover more water than ever before.  Motorized SUPs are a great way for beginners to learn how to paddle board and the best way to get your family and friends onto the water.   The Bixpy Jet will give your paddle board a boost of up to 6 mph (10 km/hr) – without paddling!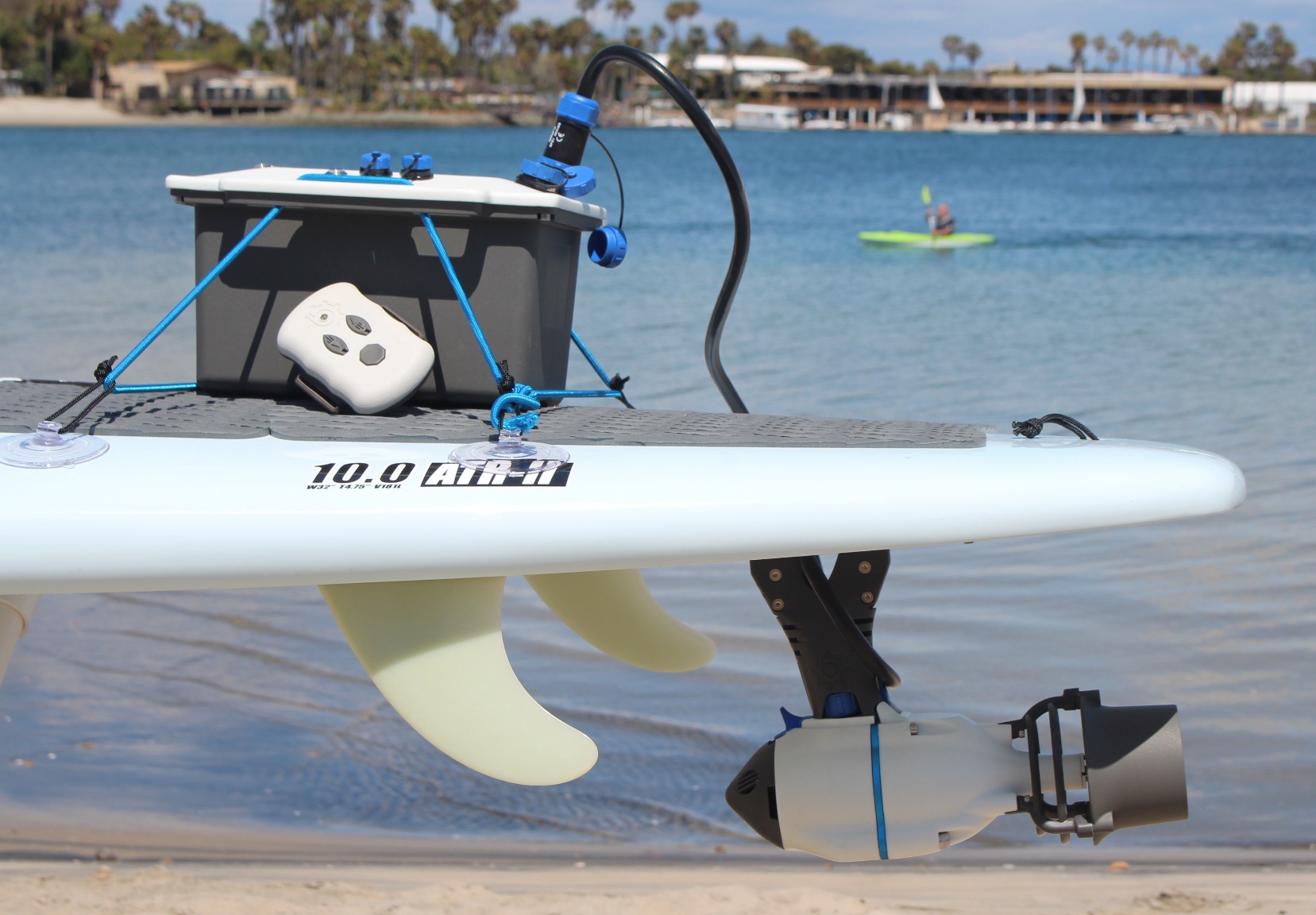 The Bixpy Outboard Battery Box will power your Bixpy Jet for 3 or 6 hours of typical use.  You can control your Bixpy Jet with the wireless remote control that you wear on your wrist.
Motor : 

One Bixpy Jet

Battery : 

Bixpy Outboard Battery Box

Attachment : 

Bixpy Standard Attachment with SUP fin

Motor Control : 

Bixpy Wireless Remote

Steering : 

Fix motor – steering is done with your paddle
Pre-order price $750
For more information visit the Bixpy website here bixpy.com/product-category/sup-booster-motors/