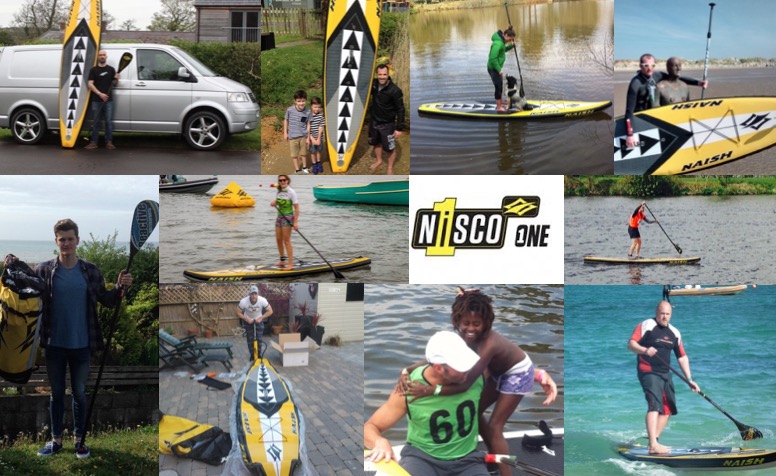 Back in March SUPboarder put out a post giving paddlers the opportunity to join the N1SCO UK race series and give racing a go this summer. Naish were looking for 10 passionate paddleboarders of all levels to take part in 6 races across the country, and in return they would give you a Naish one design board (N1SCO) to use for the season. 10 paddleboarders were chosen, and then after lots of emails and phone calls boards were shipped all around the country to local shops, for the new Naish riders to collect. Below are the lucky 10 SUPboarders…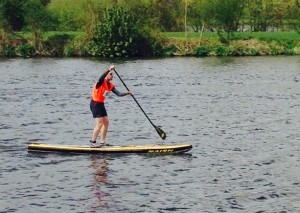 I'm Adrian, I'm 30 and from London – meaning that I normally paddle in the crystal clear waters of the Thames! I'm new to SUP racing, having previously enjoyed the sport recreationally in the UK and abroad. I jumped at the chance to be part of the N1SCO team after chatting to Alex at a SUP demonstration day: it's a great way to get more involved in the sport, go around the UK meeting like-minded people, and get more experience. I previously took part in triathlons and endurance races, so the competitive aspect of SUP racing definitely appealed.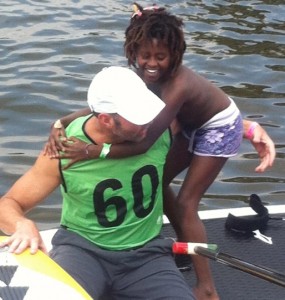 I'm Daniele Panicucci born in Livorno , Italy on the mediterranean where sports such as  sailing, surf, windsurf, stand up paddle, rowing, diving and fishing are very popular. I live with my family in the UK and am a frequent flyer from Italy which is where I work. I do my training on the lake of Sabaudia on the Italianl southwest coast ,an hour south of Rome, the lake is a part of the national park of San Felice Circeo, the natural surroundings here are fantastic and the climate is typically mediterranean. It's great to be  involved in the UK N1SCO team , when one watches a race you can't fail to see that the participants are really happy, there are no differences with the materials used, all the athletes have the same opportunity without any penallty with each other and this makes the n1sco one design competition  a very unique sport event. Paddling backwards as a Rower is what I did all my life from the age of 11 years old,  I represented Italy in the National Rowing team from 1982 until 1996 at World class Level.(8s) Following which  I started  new sports   – Surfing with my longboard and paddling on a SUP, whilst continuing Concept2 Rowing at World class level.(Record holder tandem 100k.)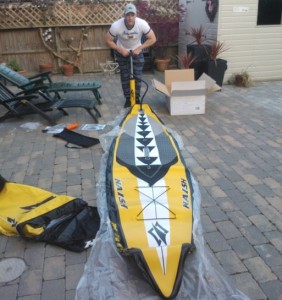 I'm Ollie Edkins, 20 years old from Stratford-upon-Avon. I have been rowing since I was ten and was a national champion twice, once when I was 14 and again when i was 15. I wanted to try a new sport this year and purchased a second hand SUP board in the winter, gave it a go, and I thought it was great.  
I was browsing the internet about SUP and found an advert from Naish saying they were looking for people to race for them in the 2015 season in the N1SCO UK series and they will provide them with the board. I thought this was an exciting opportunity where I can try a new sport, be helped out by being involved with a team, and also meeting new people interested in SUP.  
I do my paddling on the river Avon, where I got attacked by a very angry swan the other day, luckily I did not fall in!  
I enjoy stand up paddle boarding because you can take it to any river/lake/beach and go for a paddle. You can go out for just a calm paddle with mates or go out for a hard training session.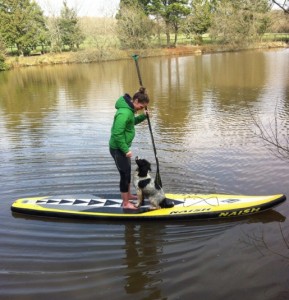 I'm Jennifer Manning I'm 23 from north devon and currently  living in Plymouth. I mainly paddle around Plymouth but keep my N1SCO in the back of the van so I can paddle wherever I go. I was forced to by my boyfriend, haha, no, it a great way to get into the sup racing scene on a level playing field. I started paddling a year ago and did my first race the end of last year. I enjoy paddling because it's a great way to explore, good exercise and all round fun.  .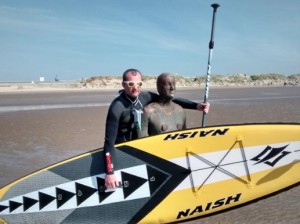 I'm David Hughes, I am 41 years old and originally from the Lake District but live in Liverpool now. I paddle mainly in the Waterloo/Crosby area of Merseyside. I chose to get involved in th N1SCO Team so it would give me an opportunity to complete a race season with like minded people on equal gear. Ive been paddling for 6 months. I enjoy the variety of the sport, it can be a relaxing cruise with family and friends or it can get your adrenalin pumping in a race, plus its a great workout!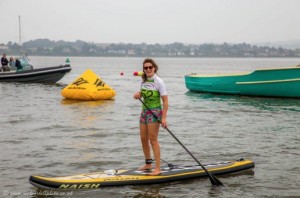 I'm Lizzy Pike, I'm 34 and originally from Nottinghamshire which everyone round here classes as up North but now living in Weymouth.
I paddle mainly in Portland harbour but have ventured into South Devon. Last year I did the fun race at the battle of the thames and really enjoyed it so thought I would give some longer races a go
Paddling experience- mainly messing around in the harbour. What I most enjoy about sup – being out on the water when it is sunny and glassy flat. It is also really good exercise.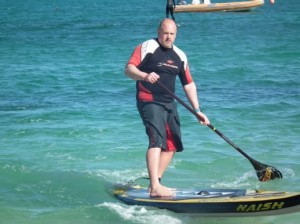 I'm Keith Gorman, 43 years young from Dublin, Ireland.  
Most of the time I paddle the east coast of Ireland for flat water training and I try to get to the west of Ireland from time to time for some SUP surfing. 
I love to race and meet like minded people and with the ease of travelling with the N1SCO board it made it the logical choice. This year with so many people on Naish N1SCO's it's going to be so much fun, and with everyone making the battle of the Thames their first event it should make a good spectacle with everybody on the start line together. 
I have been paddling for four years now and I am a BSUPA Level 2 instructor. I have been lucky enough to go to two world Championships, the first was to the ISA world Championships in Peru in 2012 on the Irish Team, and last year I competed in the Naish N1SCO Championships in Germany. 
What's not to enjoy about SUPing, from the enjoyment of teaching new people our fantastic sport to the fun and excitement of racing,to getting out and playing in the waves and lets not forget about a good down- wind run with some friends after work.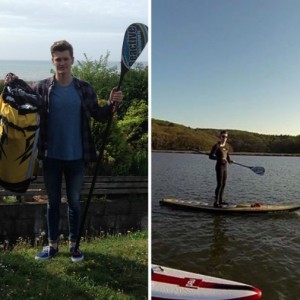 Hi my names Donald, I'm 21 and I live in Cornwall. I started stand up paddling about two years ago. I use my sup for flat water cruising and I also have one which I surf on. But I've always fancied getting into racing so with the N1SCO team it's given me the opportunity to try out racing. I really enjoy sups as its great fitness and also a different way to be on the water, whether it's cruising or surfing.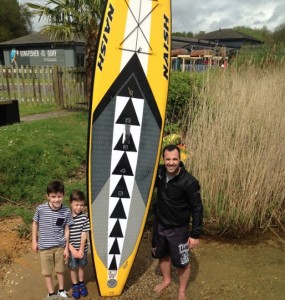 I'm Jai Maibey, I'm 38 years old and originally from the Isle Of Wight but have lived in Guilford for 20 years now.
I am a complete novice so have only been paddling at Bray Lake and Quayside water sports, Battle of the Thames is my first event. I will be joining the Blue Chip SUP club for paddles in around Surrey
I have taken on a challenge this year to complete a 40 mile SUP from Oxford to Reading in July to raise money for Cancer Research and Children with Cancer. SUP4Change
I most enjoy the great workout and freedom of being out on the water!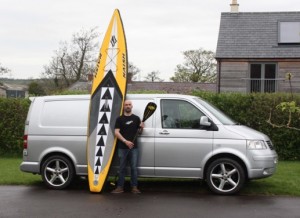 My name is Sam Wood. I am 44 and I live near Bridport, Dorset. I have been into  sup for about 2 years now and did my first race last summer. My other real passion is wave sailing (windsurfing). Wave sailing in the UK, south coast can often end up being a sport you don't end up doing that much as you are waiting for those south westerly storms that sometimes don't occur for weeks. As a result of this frustration I wanted to get into another sport to increase my water time and keep my fitness up and that was possibly more accessible to the rest of my family. SUP was the answer! I decided to enter the Naish N1sco ecover blue mile event in Weymouth last year. I had no idea of what it would be like but by the end of the day I was buzzing and realised it was a scene I wanted to get involved in. It's friendly and sociable and the racing is good fun. I realise I'm unlikely to win any of the races but I'm right up for having a go! Having now attended 3 race events I think I have spoken and laughed with more people than I have in the last 10 years of wave sailing!
The first race for the N1SCO team will be at the 'Battle of the Thames' on the 9/05/15 hosted by Blue Chip SUPer club. Good luck to all of the competitors, have fun and paddle hard. 
For more information about N1SCO visit their pages on SUPboarder here.