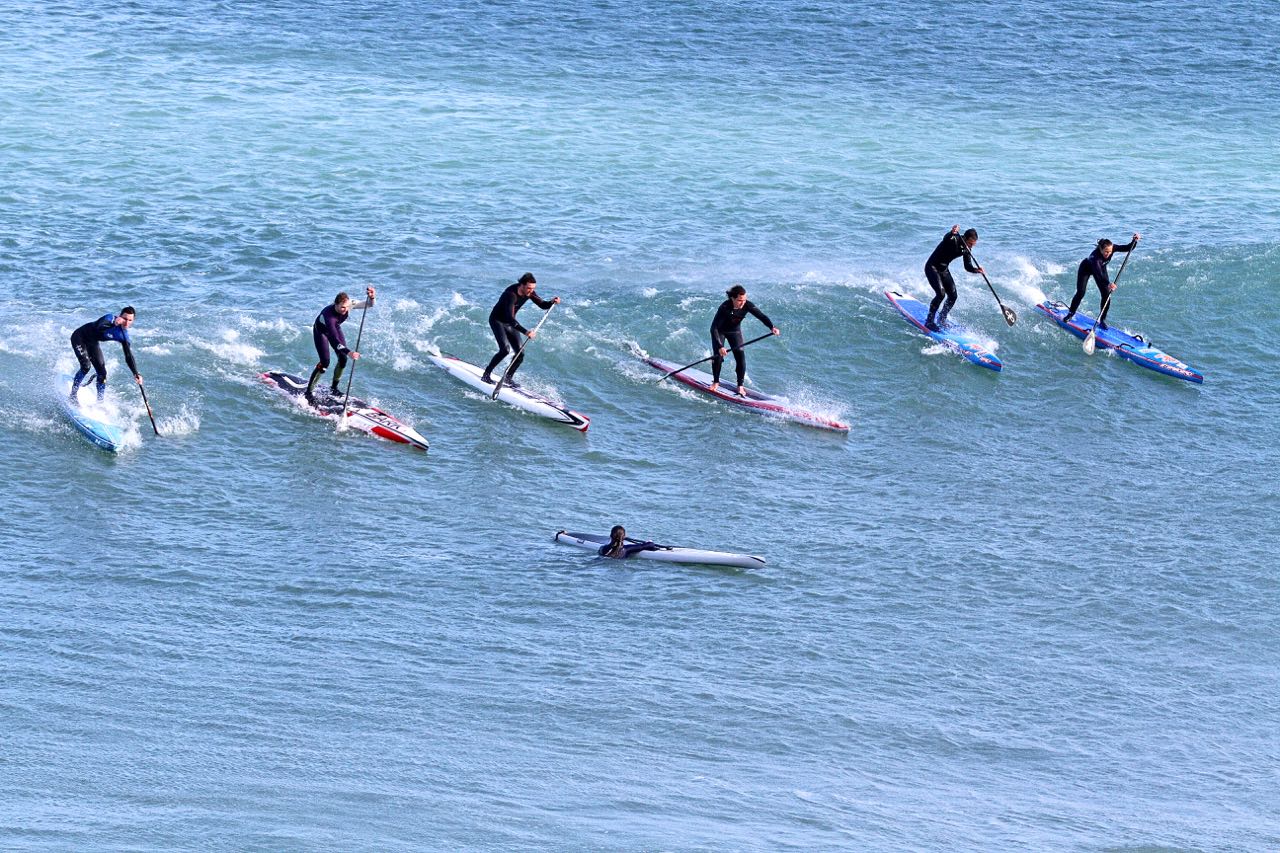 On the 7th & 8th of March Team GB member Ollie Shilston invited all the SUP Team GB down to his local spot at Carbis Bay, North Cornwall, for a fun team bonding, training, and surfing weekend prior to the ISA World Championships held in Mexico in May. Glyn Ovens, Andy Joyce, Holly Bassett and Marie Buchanan all made the trip, along with Team manager Simon Bassett and Paul Simmons. Matt Barker Smith unfortunately couldn't make the event.  And Jo Hamilton-Vale and Ryan James were also not present as they have decided not to compete in the ISA World Championships. Replacements were discussed but a decision was made by the Team to stick to a 6 person SUP Team this year. 
At present it costs each paddler £2000 for flights, food and accommodation at the ISA Worlds. Whilst BSUPA covers the cost of individual ISA entries that's the only funding there is at present, and therefore the cost of going to the event unfortuntely somewhat determines which paddlers can and cannot go.  In the future hopefully this will change by good sponsorship and help from other GB paddlers, giving all paddlers a chance to compete on the world stage, whether you can afford it or not. And with better sponsorship Team GB will be able to take a bigger squad giving even more riders the chance to represent their country. 
Team GB Manager, Simon Bassett tells SUPboarder all about Team GBs team building and pasty eating weekend in Cornwall…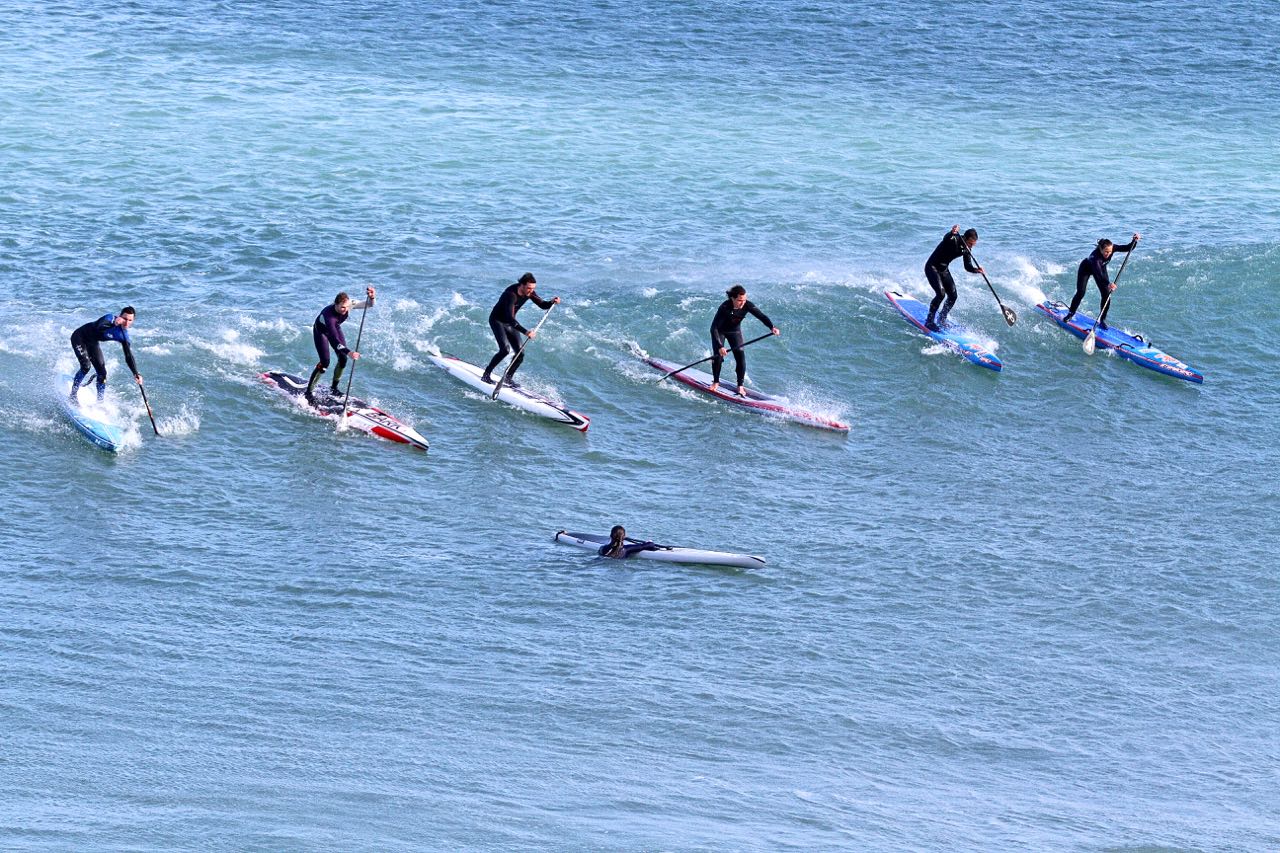 The plan for the weekend was an early start 9am meet for Race Training in surf conditions. Some of the local crew turned up (Dom and Luke ) to add some numbers and enjoy the perfect sunny windless session at Hawks Point on the edge of Hayle Estuary. I sat on the cliff taking pics watching the Shilston put every one through their paces surfing through the break, quick sprint up the beach and then powering out through the sets. Looked to me like everyone was having a great time, but the running on the beach looked hard work!
The Race Team (Ollie, Andy and Marie) looked like they were really getting into it and each round you could see them driving their gear a bit harder. The surfing element seemed to play a big part, watching them tucking into some good waves on their 12.6s. Glyn and Holly on some loan boards from Ollie looked like they were trying to wave ride the big boards and it was great to watch every one out there enjoying a classic Cornish sunny winters day.
Glen Eldridge from Ocean Sports gave the Team a talk at the Carbis Bay Hotel on jet lag, rehydration and acclimatisation – which was a real technical approach into looking at what will affect the Team in Mexico. After chatting with Glen on nutrition and hydration everyone ignored his great advice and headed back to Hayle for a Cornish Pasty!!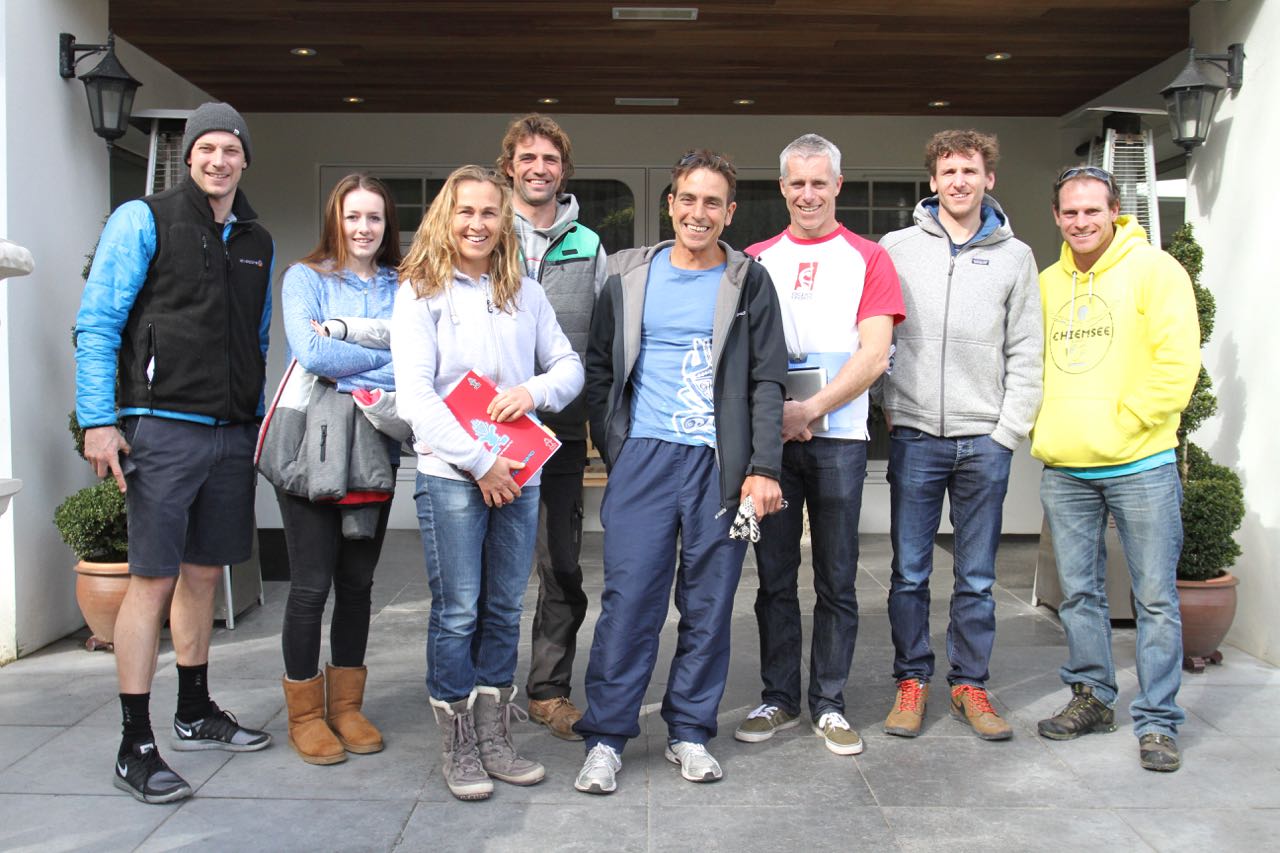 The afternoon was spent SUP surfing in perfect glassy sets at Hawks Point and watching everyone really getting into some decent waves. Sorry about the lack of pics, had to jump in myself too! With a Team there is always that competitive edge. Marie and Paul were constantly competing for waves. Holly, Glyn, Andy and Ollie had plenty of decent rides. Dom one of the locals stayed on his race board and was riding some nice waves.
The final session on Saturday was on the big beast the Fanatic Raft. Watching the whole Team in the small surf was fun. There was a lot of falling in and not much riding! But after afew waves the crew had managed to get to grips with riding small waves, but it took a lot of team effort and positioning on the raft.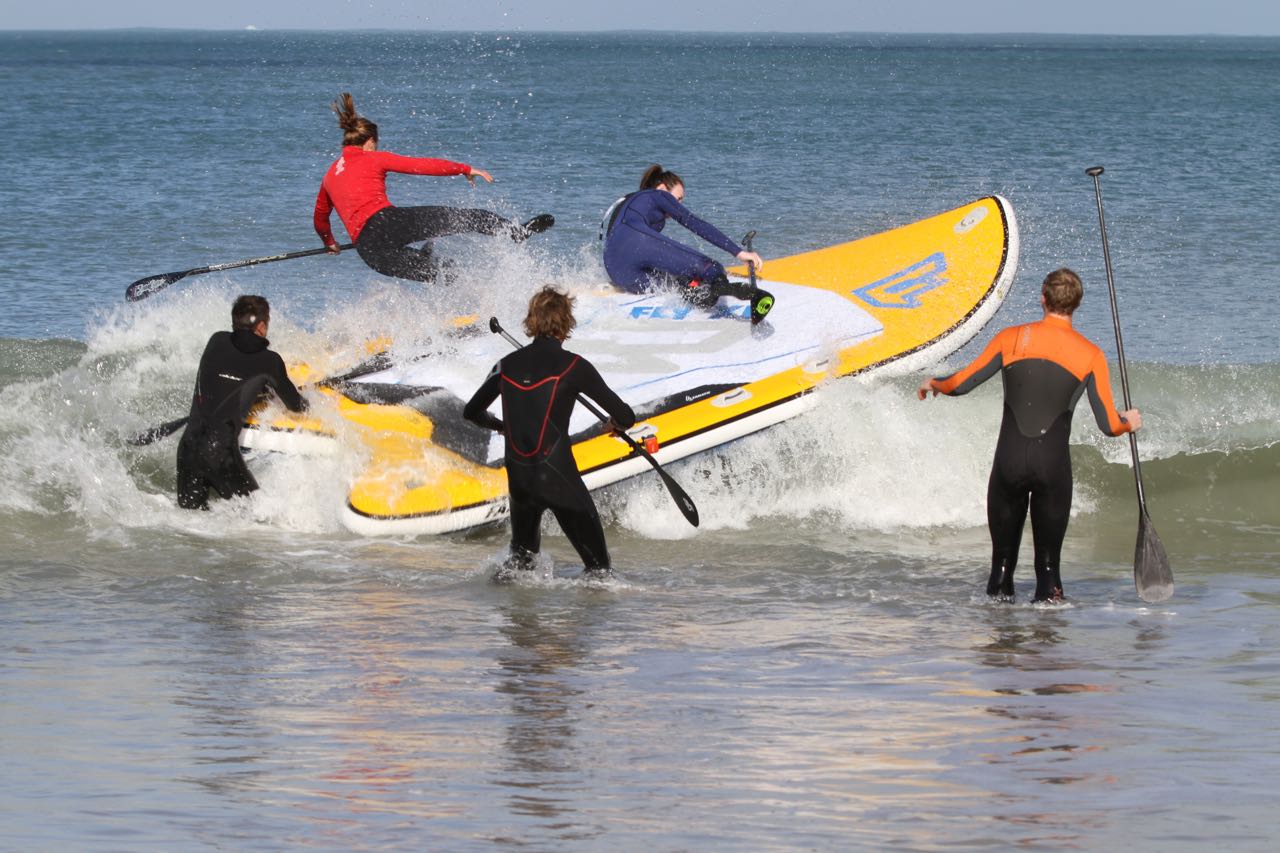 Sunday was not such good weather – similar surf but with more wind and chop, so the Team headed out for another surf session in the rain before heading home at lunch time.
So TEAM GB will be heading out to Mexico 10 to 17 May – The Team will be Matt Barker-Smith, Glyn Ovens, Holly Bassett, Ollie Shilston, Andy Joyce and Marie Buchanan. Travelling with the Team will be Paul Simmons and Simon Bassett Team Manager. The Prone Team side of things still to be confirmed .
Words and photos by – Simon Bassett
To stay up to date with Team GB follow them on their Facebook page here. SUPboarder will be bringing you all of the Teams news prior to and during the comp.