"In August 2013, a team of nine intrepid travellers attempted to stand up paddle board 100km up the Sermilik Fjord on the East Coast of Greenland. Despite warnings how 'crazy' it would be from the local Greenlandics, the team persevered and decided to carry on until the ice was too thick to continue.
Camping on the shoreline each evening after a hard day's paddle, the team each took two hour shifts throughout the night to watch out for polar bears."
This is their story…
Directed, Filmed and Edited by Justin Hankinson.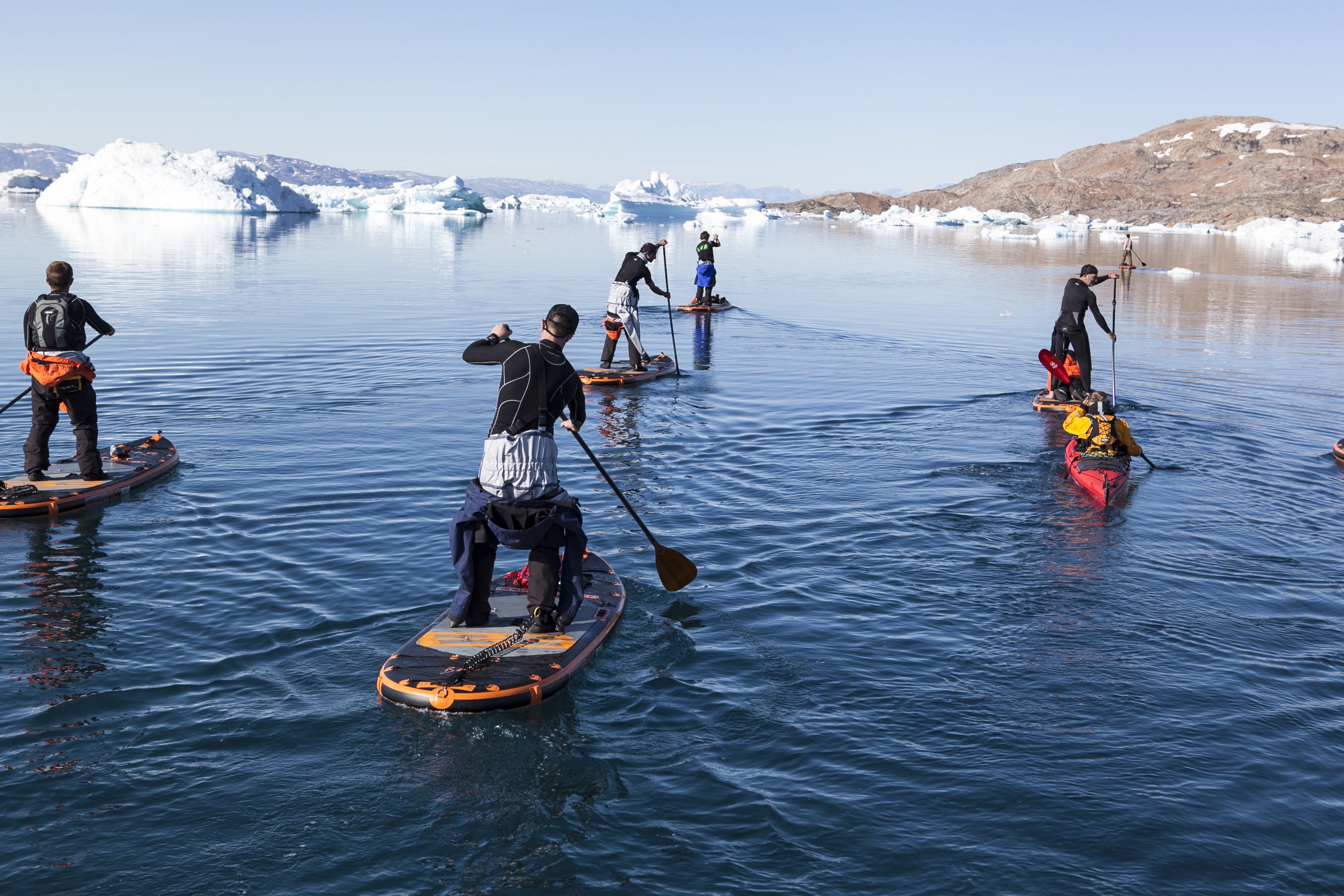 SUPboarders thoughts
This 55 min real world documentary gives a great insight into the Greenland lifestyle and the effect our changing global climate has on not only the environment but a way of life. It also demonstrates that with good planning and safety cover you can go anywhere on a paddleboard and paddle any adventure…. well almost!
Even with all the gear, unfortunately the late arrival of summer and delayed melting of the ice meant the team were unable to achieve their full goal of reaching Greenlands largest glacier Helheim. The teams disappointment is evident, especially by paddleboard explorer Charlie Head, who is always one to want to go that just little bit further and get all his questions answered!! But they still had a real adventure and experienced some truly unique paddling in challenging conditions. Paddling around moving and cracking icebergs is definitely not for the faint hearted! It just goes to show that even with the best planning in the world, the weather makes its own decisions, and can be unpredictable wherever you are in the world. So you always need to be prepared to change your plans.
Beautifully filmed by Justin Hankinson and narrated by Charlie Head 'Polar bears and paddleboards' captures the absolutely stunning Greenland scenery and tranquil way of life. And also the teams individual characters, team dynamics and the challenges faced when part of a team.
We're sure the team will be eager to return and explore Greenland some more… minus the flies!
An easy to watch and informative documentary, that is definitely worth a watch if you're thinking about planning a SUP adventure with a difference this year, or interested to find out more about Greenland. Just a shame the team were unable to answer more of their questions regarding climate change and were unable to reach their goal of Helheim Glacier.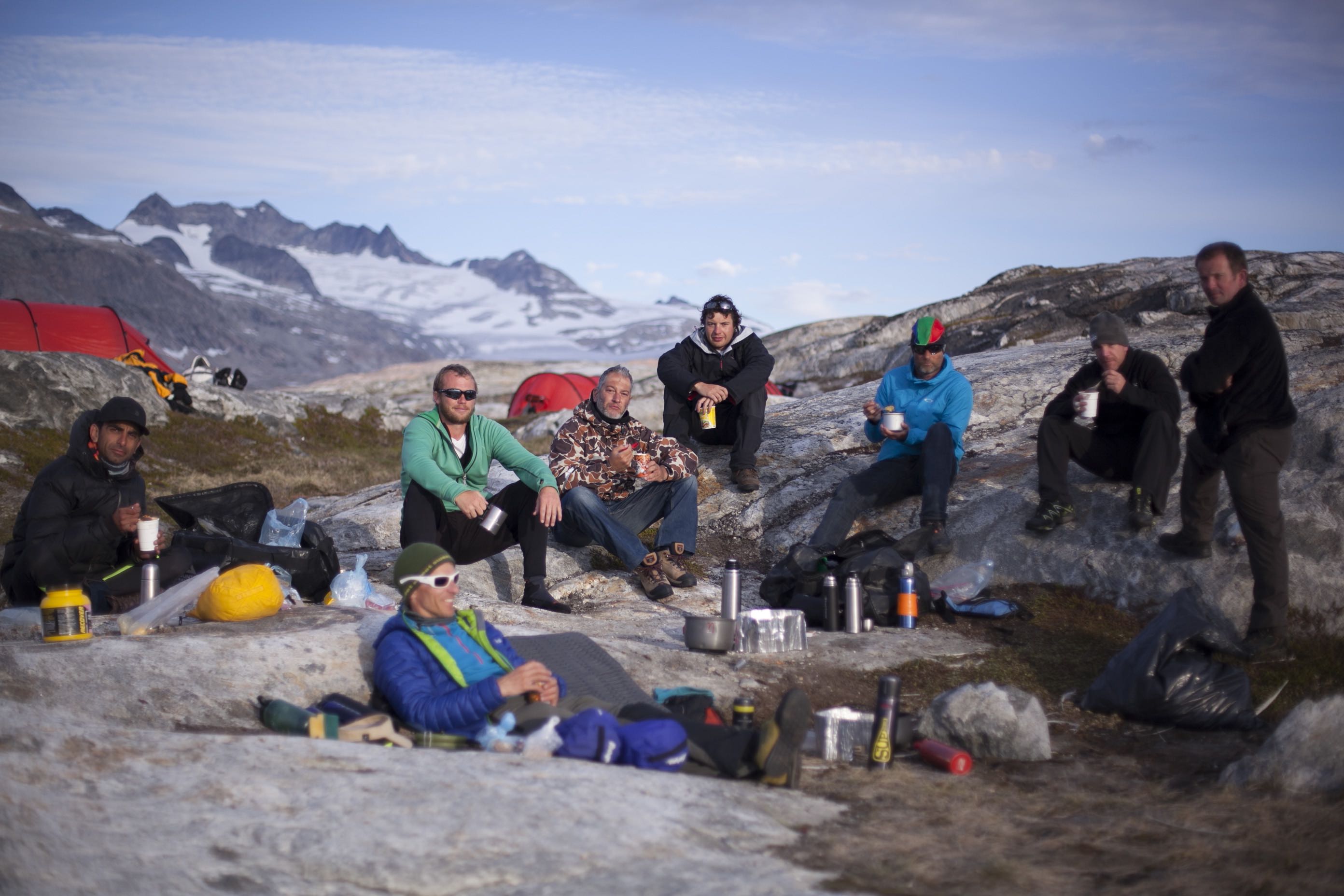 Download or rent the 'Polar bears and paddleboards' documentary here from their Vimeo website page. You can also find some of the fun out takes of the adventure. 
Photos by Justin Hankinson.