Bat Race 2015
Flat water SUP racing found a new venue last weekend with the world's first underground SUP race. Dark, compact and crystal clear water are just a few words to describe this unique SUP racing location in Switzerland. 

Near Valais in Switzerland, Lake St-Leonard is Europe's largest underground lake, at 300m long and 20 m wide it is normally explored by boat trip with each guided tour lasting around 30 minutes. The Alpine Lakes Tour was granted special permission to use the lake as the course for the first race in the 2015 tour, sponsored by Red Paddle Co
The event was limited to 40 competitors and was over subscribed as soon as entries opened back in February.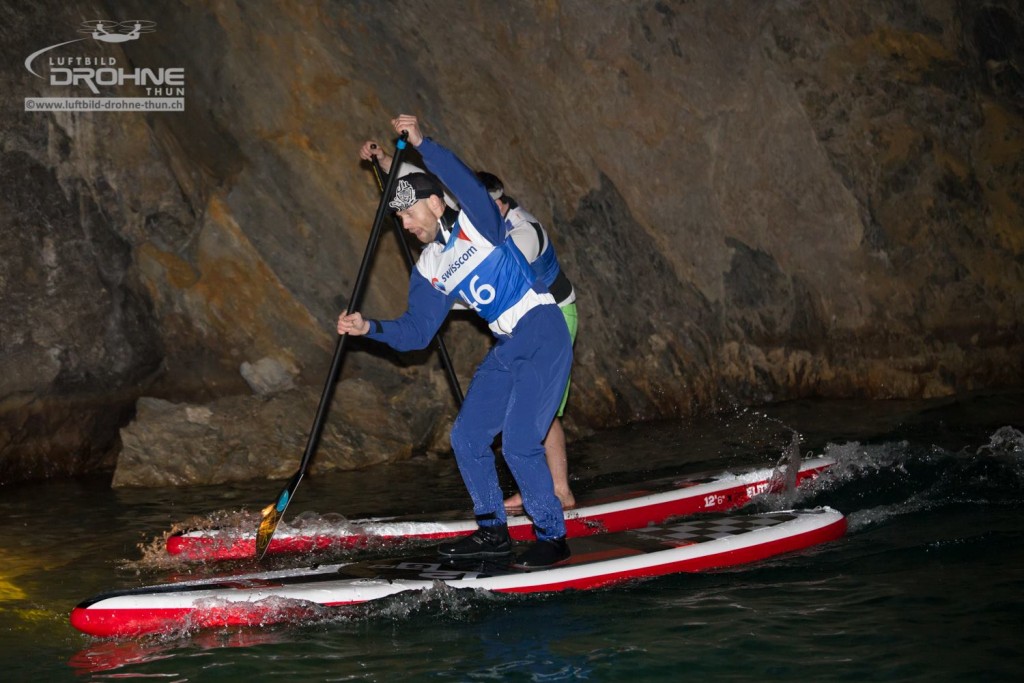 The event consisted of three rounds of racing with 5 competitors in each round, a points system ensured that 6 qualifiers made it to the final.
Round 1 was a 1,000m on a course that resembled a paperclip around two buoys in the lake with three turns to contest.
Round 2 was just over 500m around three buoys over a mitten shaped course
Round 3 was again 500m with an out and back around one buoy.
The final was a repeat of the first round over 1,000m with three turns.
Buoy turns were going to be an important part of this race series!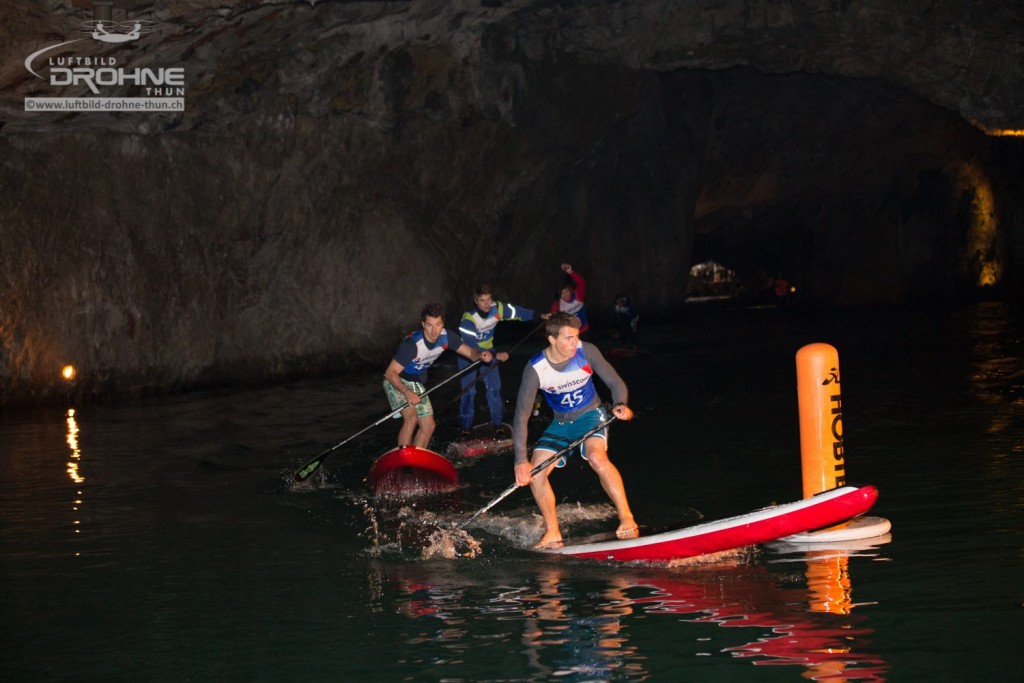 Red Paddle Elite Race boards were provided for each competitor who could use any paddle they chose, their own or one provided for them. With the water temperature at a constant 11 degrees and air temperature at a constant 15 degrees some competitors chose to use dry suits for each of the rounds with others in board shorts.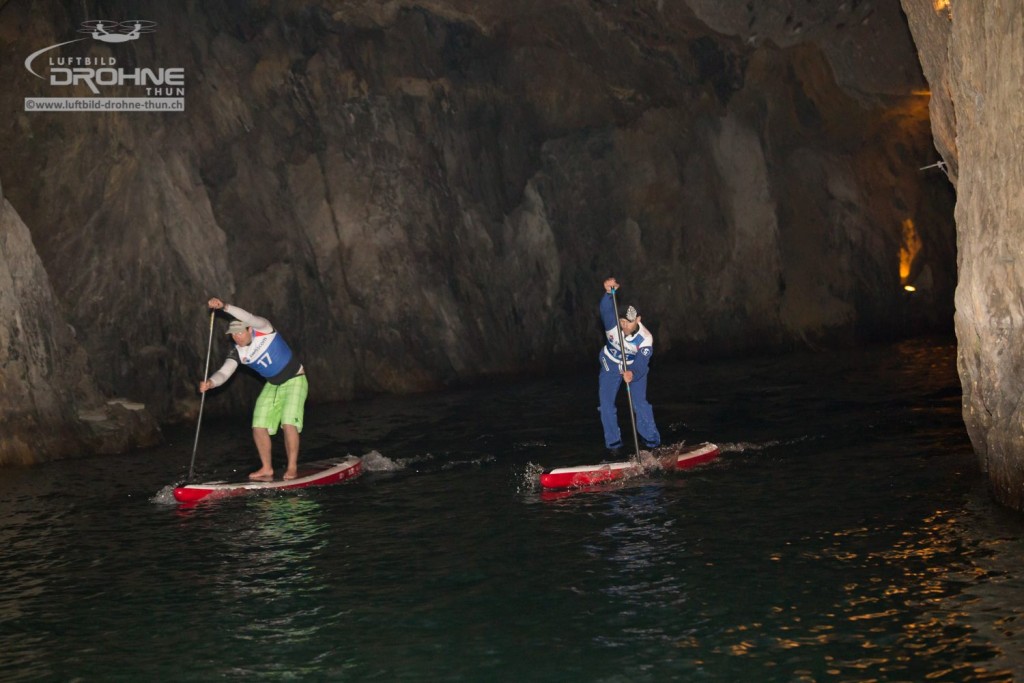 At the end of the days racing Jeremy Teulade from France was at the top of the podium with Dani Reinhart from Switzerland in second and Rok Puvar from Slovenia in third. Sadly spectator numbers were limited due to the constraints of the lake but the photos from the event show that the racing was close in a spectacular location, a theme for all the Alpine Lakes Tour events.
The Bat Race is definitely one of the most unique and picturesque SUP races ever seen to date. Not a great spectator location but an amazing paddling experience for all those taking part. One to add to the SUP racing bucket list for sure!
SUPboarder will be keeping you up to date with The Alpine Lakes Tour as it unfolds.