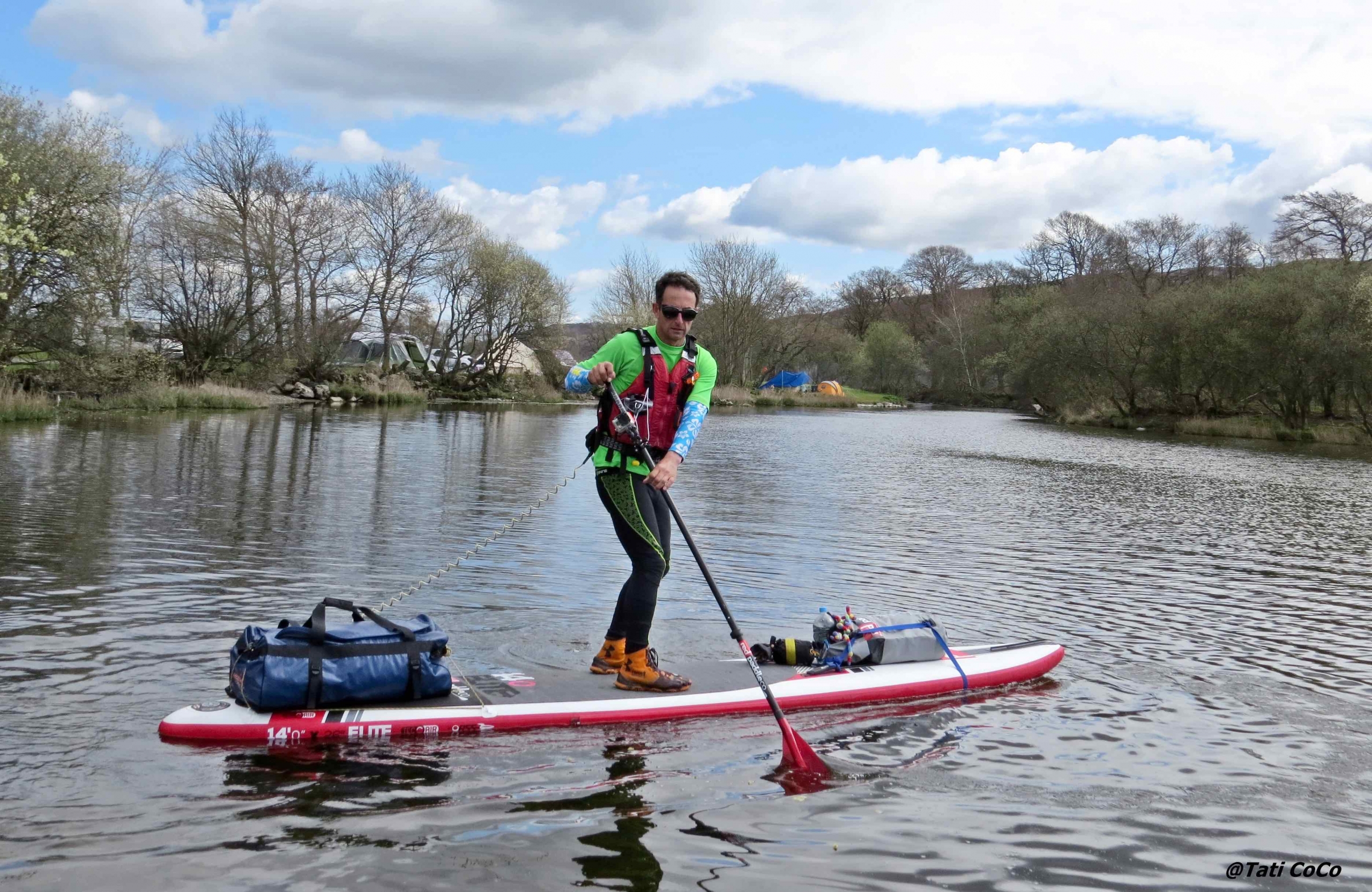 The Yukon River Quest, or "Race to the Midnight Sun" is the world's longest annual canoe and kayak marathon. Participants journey from Whitehorse to Dawson City on the Yukon River, Canada covering nearly 450 miles. For 2016 SUP has been included in the event and Tony Bain, the SUP mad Kiwi is in training;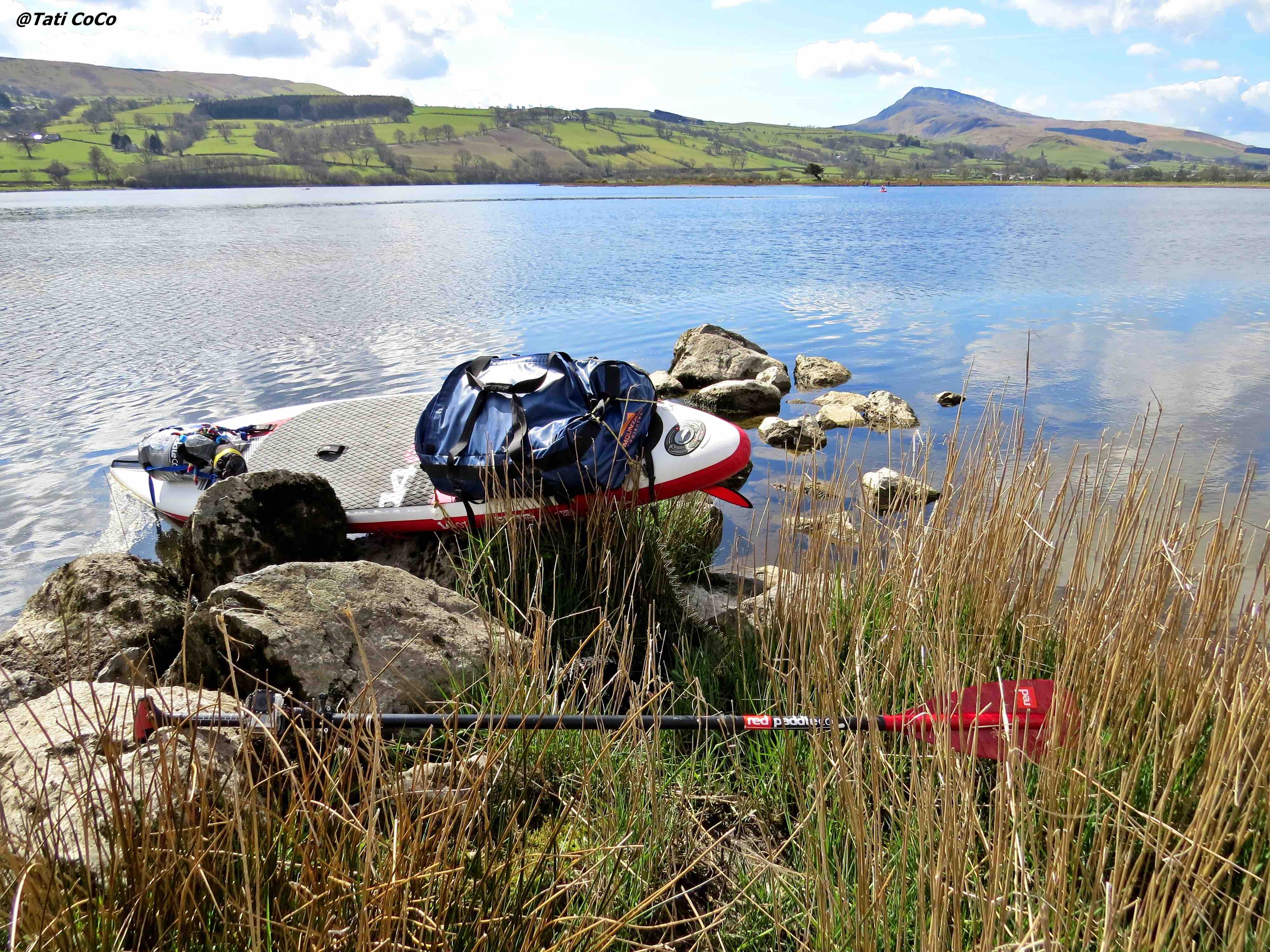 The Yukon River Quest has been named one of the ten toughest races in the world, and is widely known as Canada's toughest adventure race. A total distance of 715 kms (444 miles), paddlers race around the clock under a sky that never goes dark. Just two mandatory rest stops totalling 10 hours, over the entire event.
This is the 18th Yukon River Quest. Normally a Kayak and Canoe race this is the first year that Stand Up Paddleboarding has been allowed in the event. With a limit of 100 canoe and kayak teams and just 12 SUP (stand up paddlers) the places were soon snapped up by eager participants from around the world for this years event.
Teams are required to carry global positioning beacons at all times while on the adventure race. This allows medical and event support crews to find participants quickly, but also the competitors can be followed through the Canadian outback on social media platforms around the world. In 2015 31,000 people tuned into Facebook to follow friends and family members on the challenge.
I moved to Bala, Wales last year to operate Stand Up Paddleboarding on LLyn Tegid at Glanllyn Caravan and camping park for holiday makers visiting the site. I have been SUP paddling for around 3.5 years now. While this event is the longest I have ever attempted, I have journeyed the 220mile length of the Severn River, Crossed Scotland via The Great Glen along the Caledonian Canal and Loch Ness (100 kms), Paddled from Caernarfon to Conwy via the Menai Straits, The 338km length of the Clutha River and large portions of the Rakaia River in New Zealand, as well as the Tasman Glacier Moraine lake in the Southern Alps of New Zealand under the watchful eye of New Zealand's highest mountain Mt Cook.
Ever since I was a boy I wanted to travel in Canada. I wanted to do the Dog sledge race across the frozen outback (The Iditarod – ed) . But age has mellowed and now this journey is more to my tastes.
Training for this event has been done by cycling in the hills around Bala. I pick a steep hill section (approx 2kms long) close to town, cycle up it repeatedly, counting the number of times that I pass a certain point. I do this around 4 times and aiming for 8. Giving a task like this helps train the mind to remember, to stay focused on what you are doing and what is happening around you.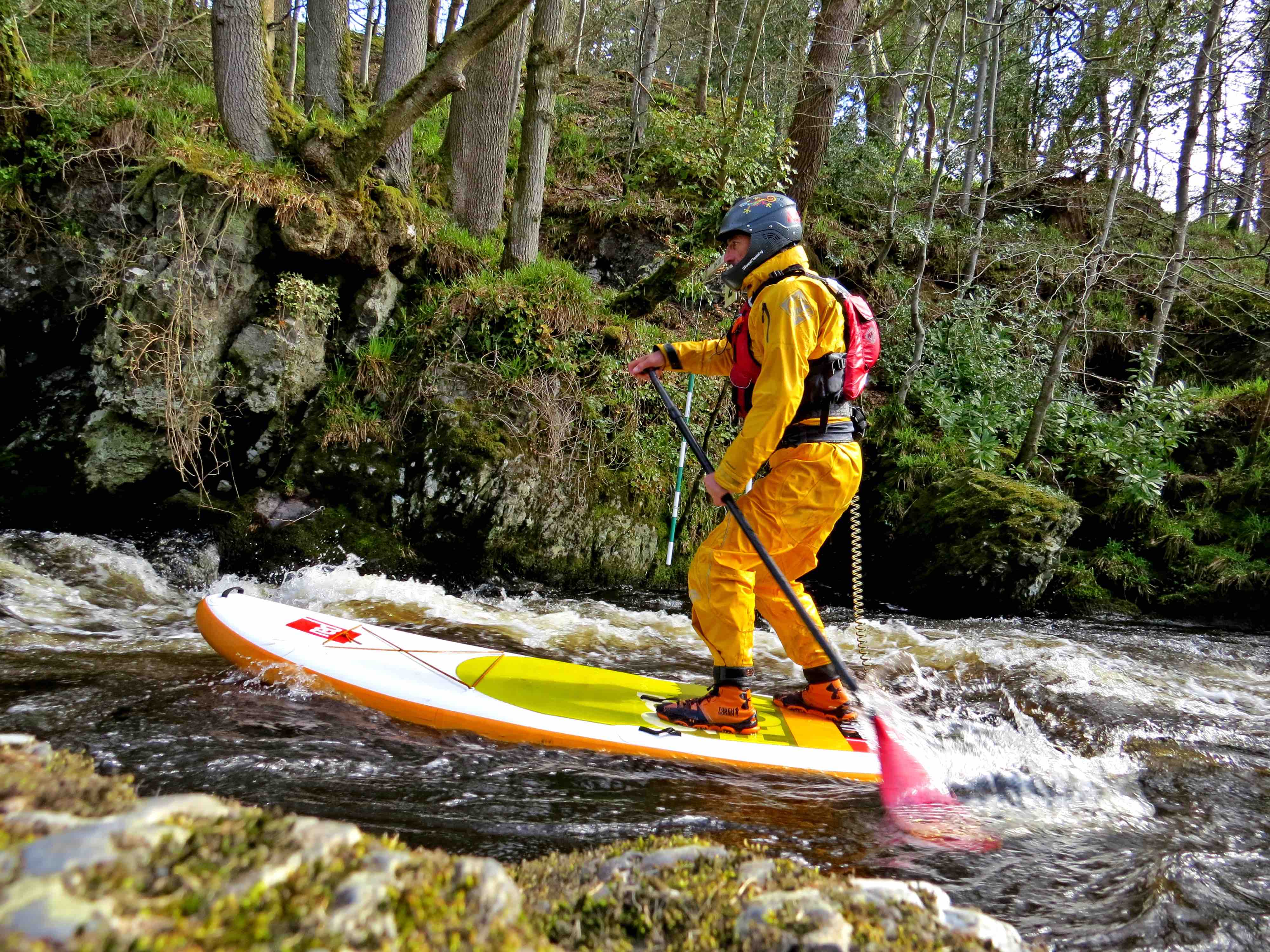 The hills and mountains of Wales offer great slopes for leg strength and general fitness. Other rides of 40kms giving 880m of climb fill my evenings. But its not boring as the amazing Welsh mountain scenery is never less than spectacular.
Paddling my Red Paddle Co elite 14 foot long inflatable paddleboard with up to 40kg of kit aboard on Llyn Tegid in all weathers and winds around 17-18 miles per hour has been a small taste of what is to come ahead on the event. We have to cover 50kms on Lake Laberge, this section is usually into a head wind and on coming waves, so pretty tough.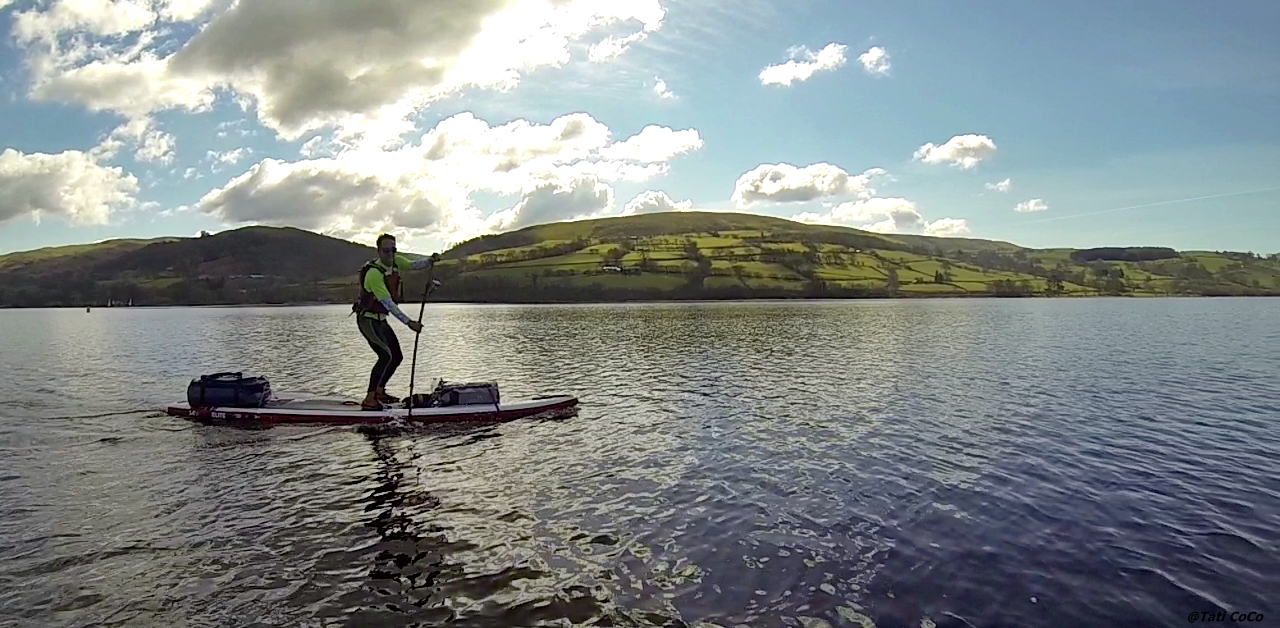 Earlier this year I went to get ready for the event. I travelled to NZ to start my training, and I spent 10 hour days paddling on the rivers and lakes, covering up to 86kms in 10 hours. Here in Wales I'm doing circuits of Llyn Tegid with my weighted paddleboard, once again spending the whole day paddling.
Words – Tony Bain
Images – Tati Coco SUP
No doubt about it, Tony and the 11 other SUP competitors have the experience of a lifetime ahead of them. In an event where the majority compete in a team those standing up will solo the entire course making their  task doubly difficult.
The course has to be completed without any external help so the kit list is extensive. Alongside the SPOT monitoring system used to keep track of every paddler Tony has to carry spare paddle, tent, food and clothing, first aid kit, tow lines and more. The race organisers enforce mandatory layovers meaning that over the course of the event every competitor will have at least 10 hours break split between two locations, not something you'll encounter on your average UK race. Neither are the warnings about bear and moose!
There are rules covering all the craft that can be used on the challenge which now include the experimental SUP class, boards will be no longer than 14′, at least 24″ wide and leashes must be on waist belt quick releases.
Tony is supporting and fundraising for Ty Gobaith (Wales) and Hope House (England), they provide care and support to life-limited children, young people and their families from Shropshire, Cheshire, North and Mid Wales. More details about their services and support that they offer can be found here. For more information about Tony's challenge see the Yukon River Quest website here.
It's hard to envisage not only paddling nearly 450 miles but also against the clock and other competitors. And doing so on such a famous river complete with whitewater sections, choppy lakes and potentially hazardous wildlife makes the Yukon River Quest one of the hardest paddle challenges in the world. Good luck to Tony and the other competitors!