We are thrilled to announce our SUP surf clinic happening in Cornwall, UK, over the weekend of 23-24 September, 2023.  
Register Your Interest Below!
Travel With A Paddle led by Beau Nixon are teaming up with us to bring you a SUP Surf Coaching Clinic in Cornwall this year. Your coach, Beau Nixon, has helped hundreds of SUP surfers around the world improve their skills for over 12 years. A competitive SUP surfer himself, Beau was 4th in the world rankings and draws upon his experience competing and coaching to create a friendly, welcoming and tailored approach for all SUP surfers to progress their surfing.
During the SUP surf clinic, we will be using video analysis to give you a better understanding of your technique and where improvements can be made. In addition to tailored coaching, we'll also have a selection of the latest gear and equipment to maximise your performance.
SUP Surf Coaching Clinic
Register Your Interest
Dates
Saturday 23rd & Sunday 24th September, 2023
Location
Roaming location between Hayle and Newquay on the North Coast of Cornwall, UK.
Central base: St Agnes.
Limited To
6 Surfers
What's Included
• 4 x water sessions with coaching
• 2 x video analysis sessions
• Professional coaching & advice
• Tailored coaching plan delivered after the weekend
• Dedicated 1:1 time with your coach
• Pre Clinic questionnaire to learn about your goals
Price: £375
Friday 22nd September (optional)
6:30pm evening meet & greet at a Pub in St Agnes. Stop by for a drink or dinner, get to know the group and your coach.
SATURDAY 23rd September
• 8:00am: Meet, location TBC / On water at 8:30am
• 12noon: Lunch
• 1-2pm: Video Analysis session at St Agnes
• 3pm: Second on-water session, location TBC
• 6pm: Finish
SUNDAY 24th September
• 8:00am: Meet, location TBC / On water at 8:30am
• 12noon: Lunch
• 1-2pm: Video Analysis session at St Agnes
• 3pm: Second on-water session, location TBC
• 6pm: Conclusion
What Should You Expect From This Weekend?
As a roaming location SUP Surf Clinic, we'll be capitalising on the conditions and confirming the best beach for our sessions based on the forecast. Some of the beaches we may be surfing include Gwithian, Godrevy, Porthtowan, Perranporth, Crantock, Fistral and Great Western. Plus some secret spots in between them all!
Beau will be tailoring the sessions and choosing the right locations to suit your skill level, goals and aspirations. We welcome SUP surfers of all abilities, however it is recommend that you have experience riding waves and can confidently paddle out through waves. This is to ensure equal coaching time spent with each participant.
You will learn about reading the conditions and waves to maximise your sessions, how to tune your equipment, working on skills and drills to improve your technique (tailored to your specific needs) and looking at your surfing on video to understand the correct body movements. We also encourage open discussions on reading forecasts, equipment, technique and just about everything else to do with SUP surfing.
Once registered, you will be added to a WhatsApp group where all updates and locations will be posted to.
Other Key Details
We highly recommend to bring your own gear so you can maximise your progression and learning potential. However we will have a small selection of SUPs for you use if you either don't have a board or would like to try something new. We will also provide some paddles and a huge selection of FCS, FCS2 and US Centre box fins for you to try.
If you need recommendations on places to stay, how to get here or anything else, please let us know upon registration.
Don't miss out on this incredible opportunity to learn from the best and take your SUP surfing to the next level. We have a maximum of 6 people for this Clinic, so get in quick!
About Your Coach
-
Beau Nixon
Beau is an Australian SUP Champion who devotes his life to the sport and wants to help paddlers improve their technique through personalised coaching. With over 15 years experience as a coach in surfing and SUP disciplines in many locations around the world, Beau has amassed expert knowledge to assist you in reaching your SUP goals, or to have more fun on the water through improvement. Now residing in the UK, Beau and his wife, Clare, started their SUP travel company 'Travel With A Paddle' in 2018 which combines SUP Coaching and Environmental Eduction on trips in the Maldives, Costa Rica and other select destinations around the globe.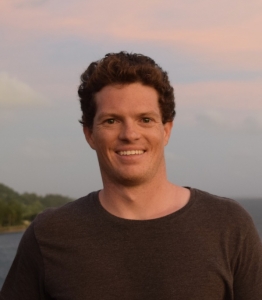 SUP Surf Coaching Clinic
Register Your Interest
Hosted By
-
SUPboarder Experts