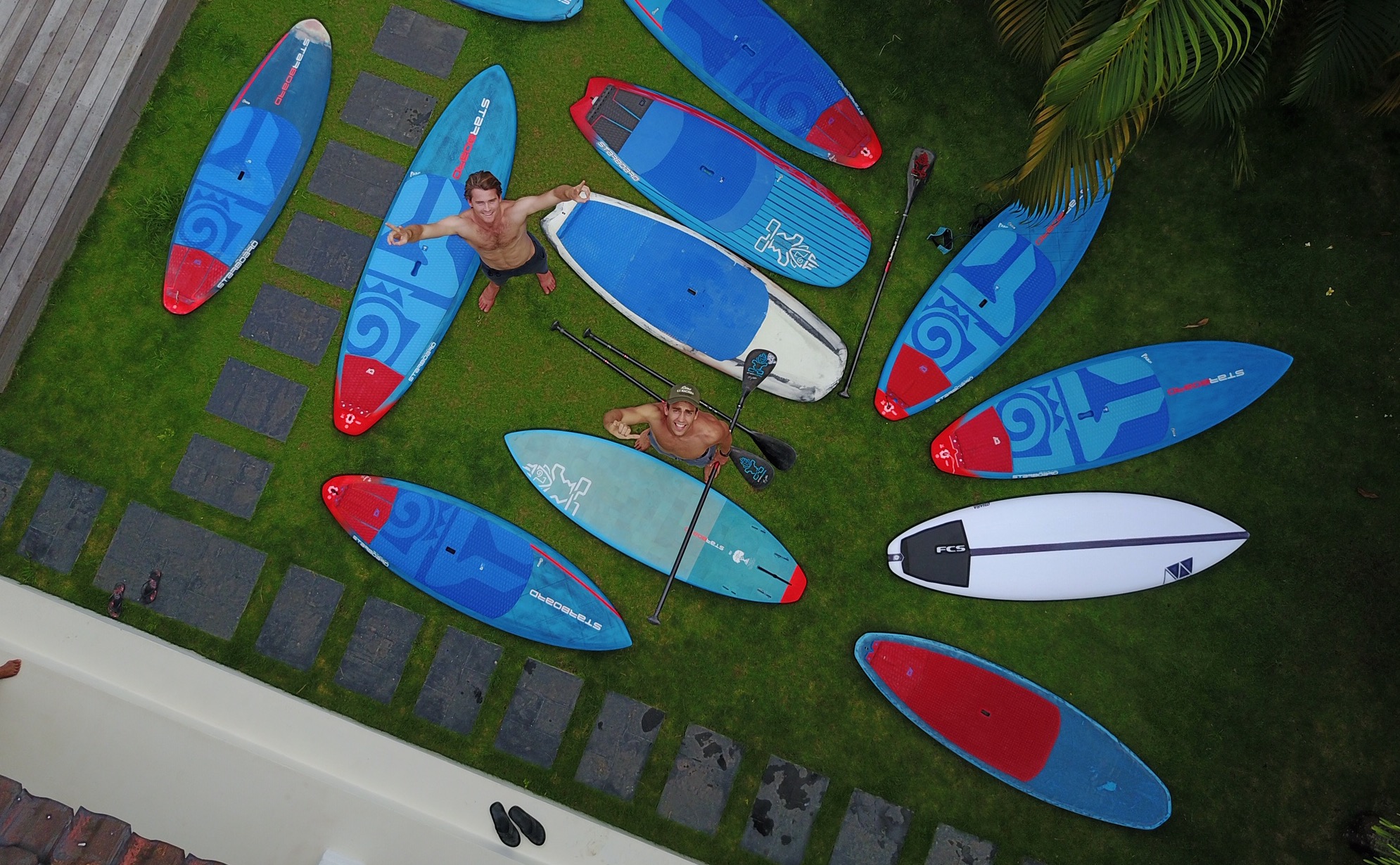 As well as producing some of the best looking and best performing SUP boards in the world, Starboard are certainly leading the way with regards to eco-innovations. With new materials being sourced and new board constructions being used to lower the impact on the environment, it's great to see Starboard achieving their goal to reduce their carbon and plastic footprint for a healthier planet. 
With a new research and development team, and Ollie O'Reilly appointed as Product Manager it must be an exciting and busy time at Starboard HQ!
SUPboarder caught up with Ollie to find out more about his role, the exciting eco-innovations at Starboard and the latest 2019 board developments…
SB/ Hi Ollie. Can you tell us a bit about your role at Starboard?
Ollie/ As Product Manager of SUP, I'm responsible for managing the development and testing of new products, through to the final production. Testing all the latest gear is a highlight and keeps me fit paddling against the world's best!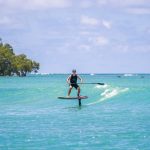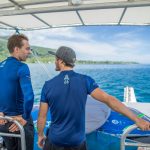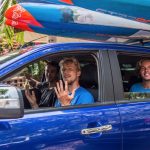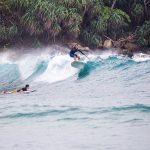 "A major part of my role and passion is finding new ways to build our products to have the highest performance in the market, yet with a lower impact on the environment."
Definitely one of the most satisfying parts of my job is working with team riders to design and test new shapes & technologies, then seeing these boards winning World Championship events. Being able to influence our entire network; from distributors, dealers, consumers, suppliers and also other industries to want to support protecting the environment and oceans is also really meaningful to my role. 
SB/ The new Starboard 2019 range focuses on "challenging the conventional and proving the potential". And in the new range we see plenty of exciting eco-innovations such as:
Natural flax replacing fibre glass rails.
End grain balsa replacing PVC foam.
Upcycled fishing nets used to make fins etc…
Recycled EVA in deck pads.
Water based dyes used on some models.
Recycled plastic bottles to make board bags.
The first recycled sandwich core foam made from 100% post-consumer plastic bottles. 
33% plant-based Bio resin used in all composite boards and paddle blades.
Paper bags and reusable cardboard boxes used to package apparel.
100% recycled plastic used to make board dust bags.
How do you go about sourcing new materials?
Ollie/ Choosing materials depends on a number of variables such as its origin, where it's made, price, logistics etc… These all contribute to the life cycle analysis of a product which we calculate to offset our carbon footprint.
"Sourcing new materials is one of the more time-consuming elements of development, particularly when it comes to finding more sustainable substitutes."
In the last couple of years, we have definitely seen more companies actually focusing on more sustainable options. For many existing suppliers, they simply didn't see the value or need for switching to more sustainable offerings. However, working with suppliers and encouraging them to think about different materials, we have introduced many new products where we can showcase and tell the story of where our materials are sourced and how they are made. 
Lots of time is spent searching the internet and talking with suppliers and partners. Working with partners like Sustainable Surf and Parley, we are able to quiz them for new leads with suppliers and materials that could be interesting to look into. We also look around at the natural environment for sourcing natural fibres from Thailand such as kenaf fibres and paulownia wood which are abundant. Some of these concepts don't go through to production, but it often leads to other findings. Another really effective way of finding new materials is to look at different industries for ideas to see how materials are applied to other products. For instance, Tesla has been developing car bumpers using the same flax we use on our rails for its incredible dampening and lightweight properties. Other industries such as Aerospace and Automotive are switching to using natural fibres as replacements to synthetic for similar reasons. Trade shows also help to network and meet new suppliers and see the physical materials first hand. We also work very closely with our manufacturers with material developments, for instance working with Cobra to find the best way to mould the end-grain balsa wood we use on the bottom of Blue Carbon boards. 
SB/ And how do you go about incorporating new materials in your products?
Ollie/ First, we will look at the technical properties from the data sheets and compare them against the existing materials we use. We have different matrix's to quickly compare and record the data so it's easier to filter through.
"Ultimately our goal is to make the highest performance products with the lowest environmental impact. So we focus on only changing to cleaner materials if they match or exceed the performance of current ones."
This has been proven multiple times such as changing PVC foam to natural End Grain Balsa wood, where the strength properties are far superior, or changing to upcycled fishing nets in our Net Positive fins which are stiffer than previous virgin plastic. 
Depending on these properties we will evaluate where the materials can best perform in the boards. For example, if we want to increase the breaking strength and stiffness of a board then we will look at fibres that have high tensile strength such as flax. If we want to increase the impact strength then we will look at different sandwich materials or layup combinations to achieve this. More often than not it's the combination of materials working together that has the best performance.
SB/ After seeing the first sample material how long a testing period is there before it's incorporated into a final product?
Ollie/ We normally start making our own internal impact tests and total breakage tests in our HQ in Bangkok or we outsource to labs. Pending these initial test results, the next step is to make a prototype to test its performance. This is really effective as we can test materials in both Windsurfing and SUP. Due to the more demanding nature of Windsurfing, we are able to apply more force, travelling at faster speeds, greater shock absorption and higher impact landings. This helps fast track the development to push materials to the limits in SUP, which typically has lower properties. Seeing how materials react within these 2 different sports massively helps our development and understanding of the potential and limitations of new materials.
"Being able to share knowhows between Windsurf and SUP is fundamental to creating new technologies."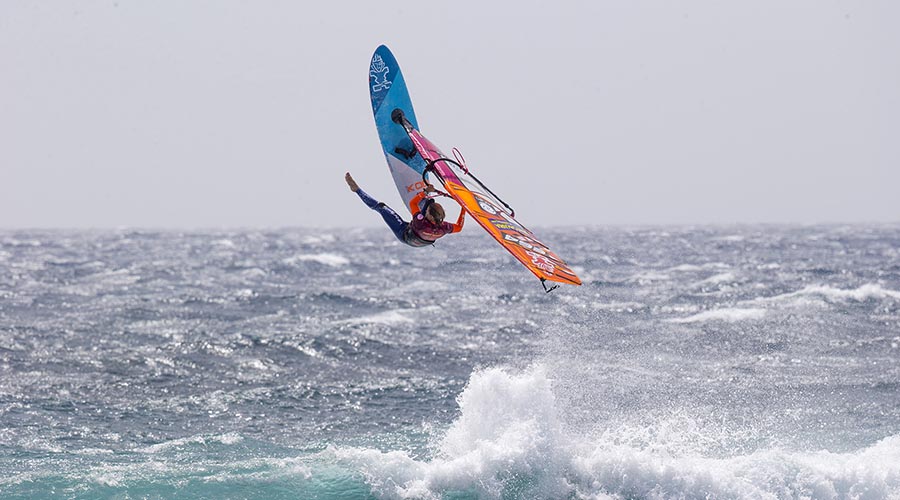 We will then send a few boards to team riders around the world to get feedback from diverse conditions and riding styles. If the test feedback is positive, then we will look at approving the technology or make minor adjustments. As a result, the new 2019 Blue Carbon boards have achieved a level of performance and sustainability unpreceded in the industry, with Starboard producing the first ever Gold level ECO SUP board.
SB/ Is the goal to achieve this construction across the entire composite range?
Ollie/ For sure, we would love to switch all of our products to be built with more sustainable materials whether its recycled or natural materials. Unfortunately, there is often a cost or weight limitation to many of these materials now, which restricts us from changing 100% of our techs. However, the more we push and prove the potential of Eco boards and the more other brands will also adopt them, the industry will change and these costs will come down as demand increases. It is not only the composite boards we are working towards. A breakthrough inflatable technology for Starboard is introducing the first full welded rails.
SB/ Can you tell us a bit more about this new inflatable technology?
Ollie/ Welding the rails involves a mechanical bond by melting 2 layers into 1 instead of gluing the inner rails. This significantly reduces the potential for leakage and the amount of glue used, improving the process and expanding the life span of inflatable boards drastically. Inflatables still have a long way to go before they can be considered close to Eco boards but there are definitely opportunities to reduce their impact. 
SB/ The future of SUP is very exciting. Having seen so many developments in both inflatable and composite constructions from Starboard over the years, especially with the strong environmental focus and desire to reduce your carbon footprint, we know there are some big changes still to come.
I'm sure many people wonder how the PVC used in inflatable SUPs fits in with your environmental message. But I see in the 2019 catalogue it states Starboards ongoing priority regarding inflatables is "committed to switching to recycled PVC from medical waste."
Ollie/ Changing how we build our inflatable boards is in some way a lot more complex than composite, even though inflatables are primarily built with just 2 materials; PVC and polyester. Inflatable manufacturing is controlled by large machines which take weeks to set up before production can start. So switching and changing materials that are used for other applications also has a cost, minimum order quantities and time constraints with production lead times. That said, knowing that both PVC and polyester are widely recycled in other industries, I reached out to the Asian and European Vinyl Councils who specialise in recycling PVC to get advice. This subsequently led to an ongoing project sourcing recycled PVC from medical waste, such as saline tubes which is actually the purest form of PVC. The PVC is then medically cleaned, grinded into flakes and recycled to coat new inflatable boards.
Although this development still continues, we have now encouraged other suppliers to look for ways to recycle post-industrial PVC by up to 40%. Our goal is to start replacing all glue on PVC patches and rail bands with recycled PVC, thus significantly reducing the need for virgin PVC.
The next step is to switch the polyester used to create the yarns (that make the inner structure) to be made with recycled polyester. We are already using recycled polyester yarns in all our board bags. 
"Our ultimate goal with composites, inflatables and paddles is to work more towards a circular economy, where we can provide systems to bring back and recycle old / broken products and either reuse where possible, create new products or to create by-products from the waste."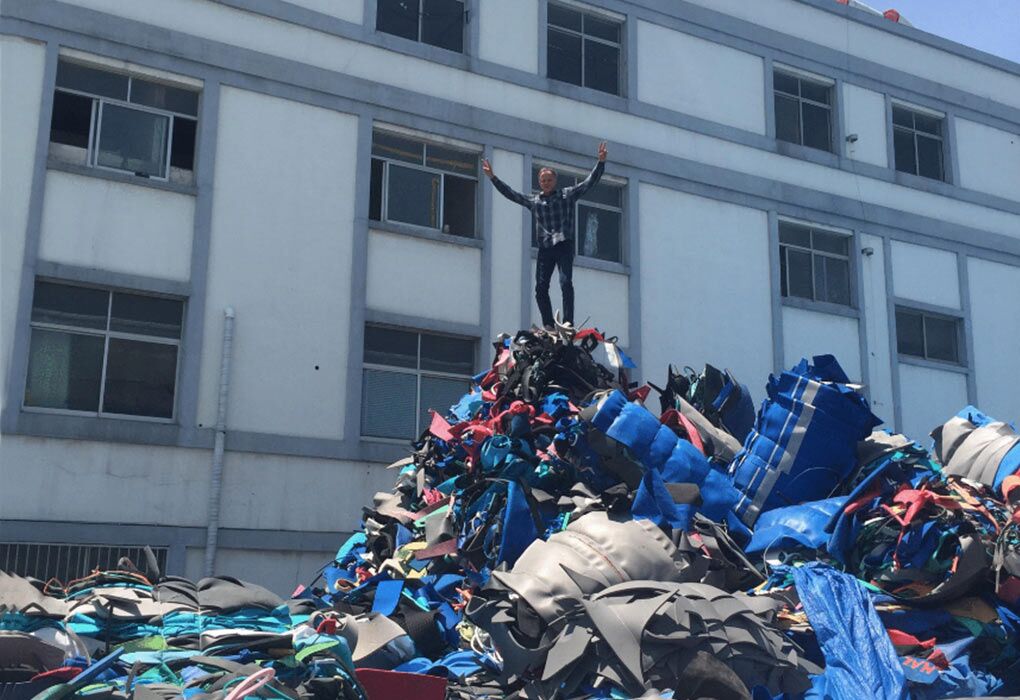 One really exciting development that follows this line of thinking is a new epoxy resin system called Recyclamine by Connora Technologies. Recyclamine is a very unique resin which has all the properties of current bio resins used today in composite boards but has a unique formula that uses a low energy, solution-based process that allows both the fibre and resin reinforcements to be reclaimed and reused. 
SB/ Also it says in the Starboard catalogue… "A strong core is essential… recycled EPS is coming". Can you tell us more?
Ollie/ Yes –  We are in the final stages of releasing the world's first 100% recycled EPS core. The core is 100% post-consumer recycled EPS, which means the foam core of the EPS is produced from collecting waste such as freezer boxes, Styrofoam packaging and storage containers; and is recycled to create new boards. Recycling post-consumer waste is always a better option as you are able to bring back waste that would end up in landfill from consumers, instead of post-industrial which is normally recycling a factories by-product waste. We are working together with our manufacturer Cobra and partner Parley to release a limited-edition range of 50 Eco boards later next year. Switching to use recycled EPS is definitely our end goal for all our composite boards and would have a profound improvement on Starboards impact on the environment and again encourage others to also join. The project is still in the development phase and has some time to go before we see mass production.  
SB/ So what does this mean for both us as riders and the environment?
Ollie/ Choosing to ride an Eco-board that has less harmful impact on the environment is a decision that surfers and paddlers are rising to support. As surfers/paddlers, we are immersed in the ocean and see the effects of plastic pollution first hand. On a personal level, since moving from the UK to live in Thailand, the issues of plastic is simply unavoidable, you see it every day. I think it ultimately comes back to us, we can choose to support the Eco-board program and start to make small steps in encouraging the surf industry and other industries to take action to help preserve the health of the oceans, so that we can continue to enjoy it as a playground for all our ocean sports. Starboard Is helping to achieve this through many programs, such as for every board purchased we plant 1 mangrove tree, which over 20 years will offset 1 ton of CO2. We also introduced the first Plastic Offset Program that involves paying a tax on every product, which then supports a team to do clean ups and collect plastic along the beaches of Thailand. 
SB/ As well as researching new materials and board constructions your job also involves shaping and performance design. Tell us more.
Ollie/ My development plan is split into 2 main sections; technology and shapes. Creating new shapes is where the real fun happens and is where we can explore new concepts and designs. For 2019, we developed some of the key ranges in both race and surf and introduced a new Longboard range. 
SB/ We understand you were very involved with the development of the longboard SUP? How did the new shape come about and why do you think it's such a success?
Ollie/ The trend of SUP surfing has been going shorter and shorter, suited to high performance maneuverers seen in surfing. However, SUP originally started as oversized Longboards and so we wanted to bring back a truly high-performance Longboard. 
When I started planning the design of the Longboard, it was clear which direction to go in. I asked Zane Schweitzer, Benoit Carpentier, and Connor Baxter what their all-time favourite board was, out of any board they could choose from. Between all 3, the answer was unanimous: the 9'1"x22" Mat Moir Starboard Surf Longboard, originally designed by Dave Stubbs. Seeing their passion and excitement, I decided to transfer the main design concepts into a SUP Longboard.
"There are multiple design features that make this board perform so well and perform unlike any other board in the Starboard range."
Some of these include the low volume fine rails, which makes them ultra-responsive in turns, coupled with the defined double concave bottom which rolls effortlessly onto rail. 
I really can't express how good these boards perform and how fun they are to ride. Daniel & Bruno Hasulyo joined the initial test in Bali and we couldn't stop smiling throughout the entire test. It is 100% a must have in my quiver; the performance & style of riding is unmatched to anything else in the range.
SB/ As well as designing new boards it must be fun tweaking what are already good performing boards to make them even better! How do you decide what changes you make to a current board/model?
Ollie/ We rely on test feedback, rider feedback and market feedback. We have different development cycles for different board ranges. For instance, the Race board range we develop every year, as the competition is fierce and it is crucial for us to create the fastest boards on the water. Other ranges like the Wide Ride which includes best sellers like the 10'0"x34" Whopper might not change for 4 years or so as those shapes simply work and are less performance driven. 
We will therefore assess which ranges are due for a new development and also look at growing trends in the market. This is particularly relevant with Foiling, which in the last 2 years has exploded and developing so fast. This makes it exciting for everyone in the sport to enter into somewhat unknown territories with an open playing field for design ideas. Starboard has recently introduced the Hyper Foil range which has been a co-development with multiple riders from around the world to release a shape unlike anything else on the market.  
SB/ How long does it take to make the changes and who has the final say?!
Ollie/ At Starboard we don't just make 1 or 2 prototypes and settle for the preferred option. We only introduce an updated shape or new range when we are sure we have something that excels. For instance, the Hyper Nut development time took almost 2 years before we finalised the 2019 range. We made well over 20 prototypes and tested with multiple riders, locations around the world before we were happy. Sometimes, you might improve one aspect such as speed, but then you sacrifice another such as stability. It's often a balance to get the sweet spot and retain the style of riding that is unique and riders expect from the shape.
We take all feedback seriously, regardless of skill level and experience. Our testing programs involve our team riders from around the world. If our World Champions are stoked on a new concept then it's normally a matter of scaling those so that different rider weights and skill levels can also rip. Our new Hyper Foil range we recently released has been developed with some of our best riders at multiple locations to get different feedbacks, creating an offering that is tried and tested to perform. 
The final say normally comes from a final test where those involved confirm the new shape. Svein, myself and Mat Rauzier test all the products first hand and are always working with riders to extract their feedback into how the boards can be tweaked to meet their demands. Ultimately myself and Svein sign the boards off before we open moulds.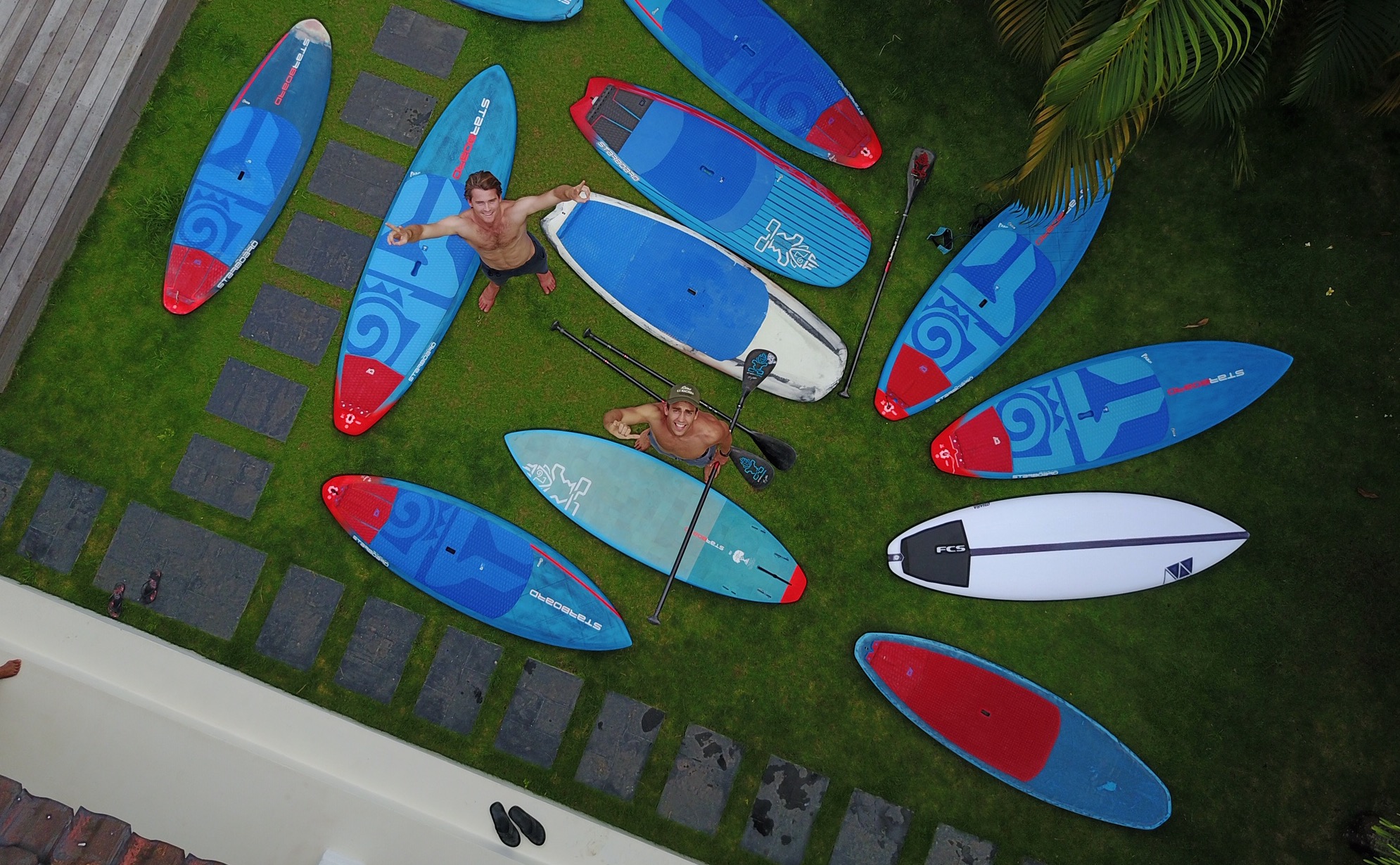 SB/ Can you give us a few examples of developments you've made to existing boards in the 2019 range.
Ollie/ In 2019 we updated some of the key ranges, including new race boards, Pro, Hyper Nut, Longboard and the new Hyper Foil range.
If we look at the Pro and Hyper Nut, the development ran in parallel and so actually share some of the same updates. The development of these 2 ranges were intense, involving multiple test trips and testing from many riders in particular Sean Poynter. In total, I think I did around 10 trips to Bali, most with Sean and also a couple with Franz Orsi before finalising these concepts. 
The Hyper Nut proved to be a tough nut to crack. As it's become such an iconic shape with a loyal following, we needed to be sure we retained the same riding style yet with noticeably improved performance.
Some of the changes made were making the rails thinner from the mid-point towards the tail to dramatically increase the responsiveness through maneuverers. One of the big changes was reducing the length by 2", making them easier and faster to pivot turn from the shorter length. Sean recalled this one change made a night and day difference on how the board felt and performed. On the Pros, we spent a lot of time working and refining the channelled tail to create a ride with much more drive, grip yet at the same time release out of turns. 
"The Airline technology is certainly narrowing the performance gap between composite and inflatable SUPs."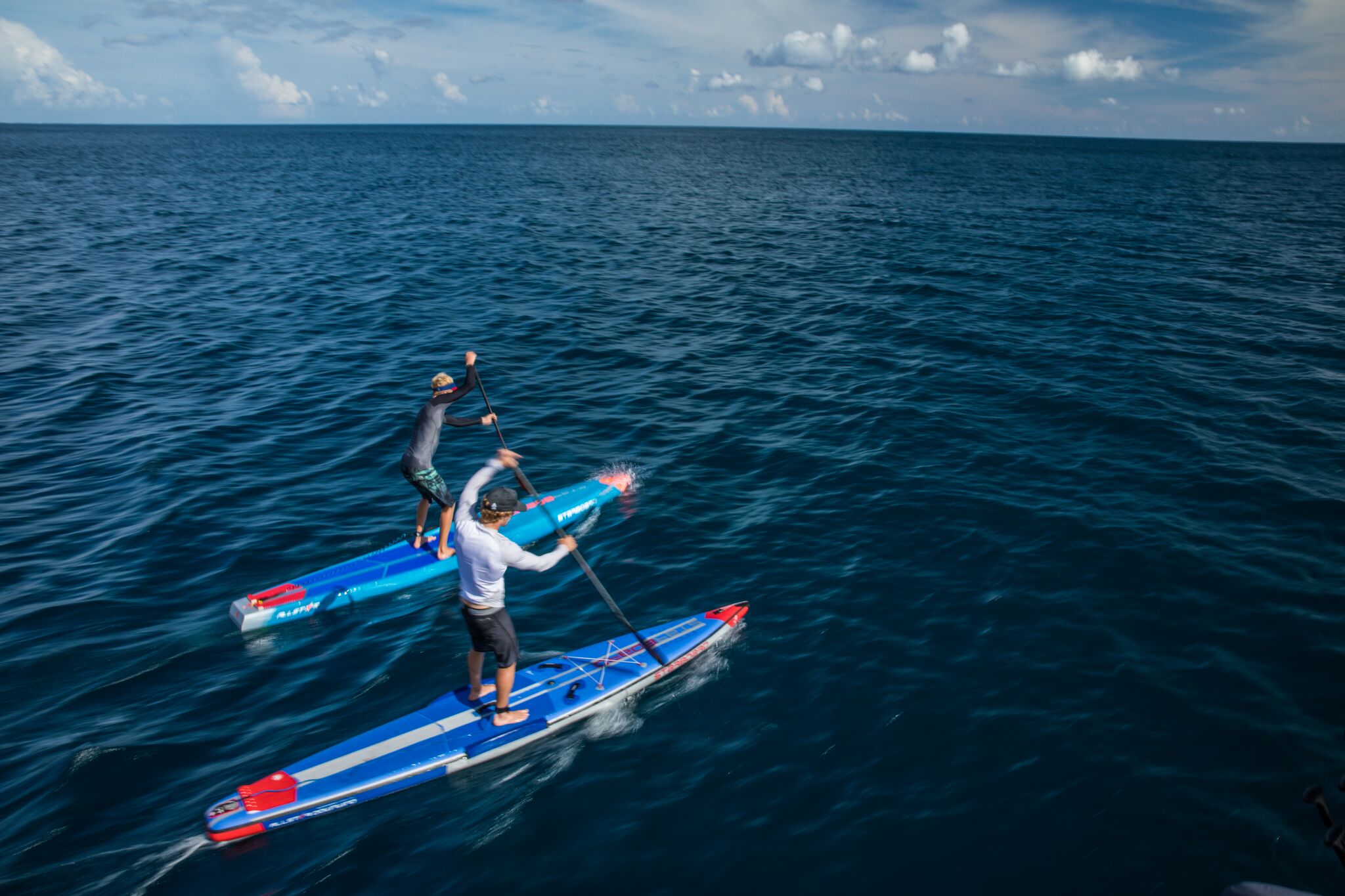 Due to the nature of inflatable technologies it is harder to make such dramatic developments in shape as they are confined by the way they are built. In saying that, the introduction of the Airline technology on the All Star race boards has proven to be the best performance race boards in the market. This year we created a new "dug out" standing area by using moulded EVA rails to increase stability so you can wedge your feet all the way to the rail when it gets choppy. What might seem quite a simple change, makes a huge difference in performance, and is another step to closing the gap. 
SB/ Do you think we can ever expect to see an iSUP performing as well as a composite board on a race course?!!
Ollie/ I would love to see inflatables in the same line up as Carbon race boards in the future. I think it's a great challenge to aspire to this, knowing there is a lot of development yet to be done, but the gap between performance is closing every year. 
One of the biggest advantages of the inflatable technology is the potential weight reduction using air as a core, compared to a foam core from composites. Stiffness, flex and creating a fast bottom shape are still the main hurdles to jump over but I don't think it's a matter of eliminating flex. Instead, I think we can harness the energy created in the way inflatable flexes, combined with other stiffening features, to propel the boards to faster speeds. If you try and measure a Carbon Sandwich All Star you will notice it also flexes, its just how much flex and the recoil that makes the difference. 
That said, composite boards are always going to have an advantage to create shapes that will far outperform a rounded bottom of current inflatables.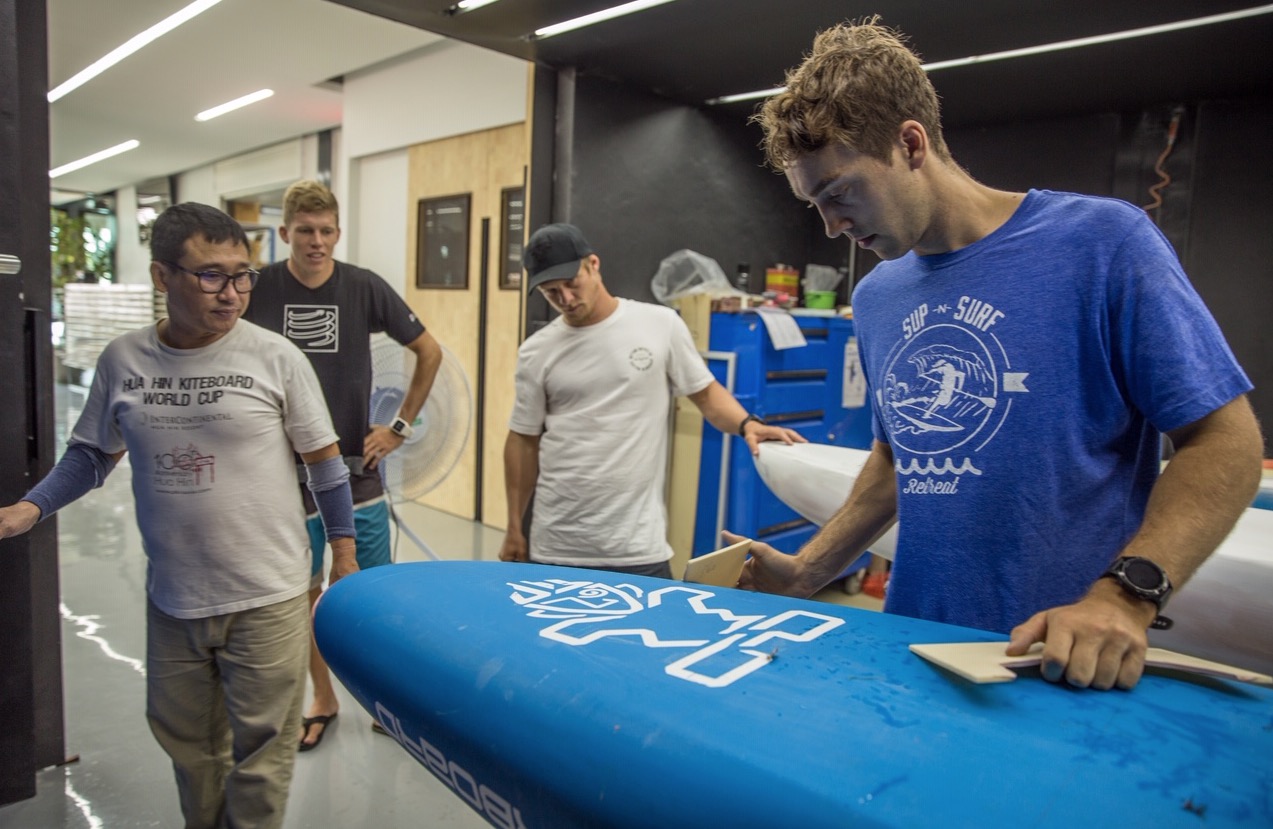 SB/Can you tell us what you're currently working on?!
Ollie/ R&D is always working on new shapes and technologies. We still have a long way to help lead change within the industry and continue to learn about how to make better decisions for the planet. 
It might shock you but I'm now starting my 021-race development program. So it's going to be a start to another busy development cycle.  
Besides R&D, it is really impressive the commitment from the environmental team who are making huge progress with so many different projects, from the Plastic Offset Program, weekly Trash Hero events and new SUP kids education curriculum. We are also working with the United Nations and the government of Thailand to help bring awareness and drive change with environmental initiatives on a local and national level.  Working with our partners we can achieve so much more and reach a larger network. 
"On a closing note, Starboard has been building the best boards in the world for 25 years and continues to do so, while at the same time planning to preserve the environment along the way. My passion lies working towards this challenge and I am stoked to be working with such a great team to lead the change".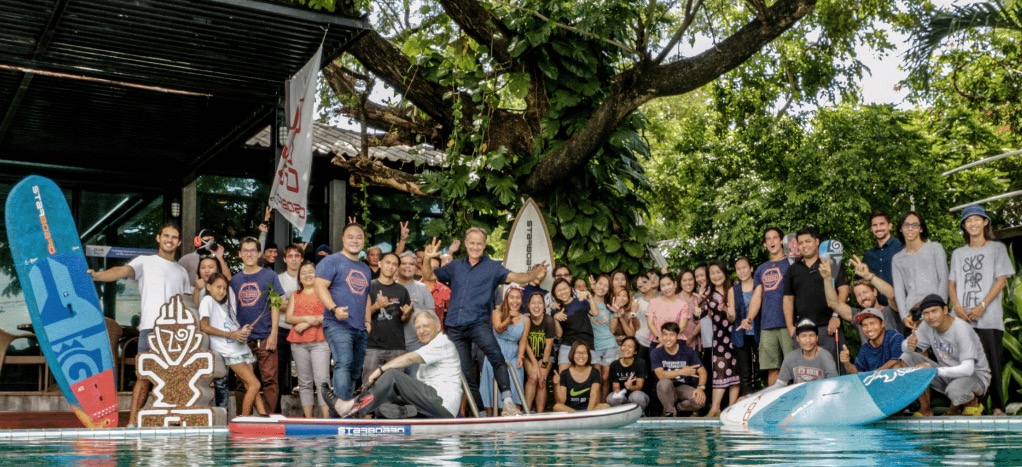 It sounds like Starboard are certainly leading the way with eco-innovations within the SUP world, and that Ollie and the rest of the Starboard team have a busy year ahead! We can't wait to hear about their next board and technology developments. And we just hope other brands follow suit and start valuing the environment as much as Starboard do. Well done Svein and team.