Duotone have just released their new Ventis wings for 2023 which offer maximum lift and power packed into a sleek, reduced wing tip design.
* Press Release: Fanatic / Duotone
Light wind Wing Foiling had previously required advanced pumping techniques, but the Ventis transforms marginal conditions with active lift that pulls you up and on foil without the need for excessive pumping. The two side struts retain the rigid frame and wings profile to allow for a reduction of the wing tips, meaning you are now less prone to catch or drag the wing tip when starting or pumping to get on foil. Sizes of 7,0 and 8,0 become manageable with this effective tip reduction even for smaller or less experienced riders.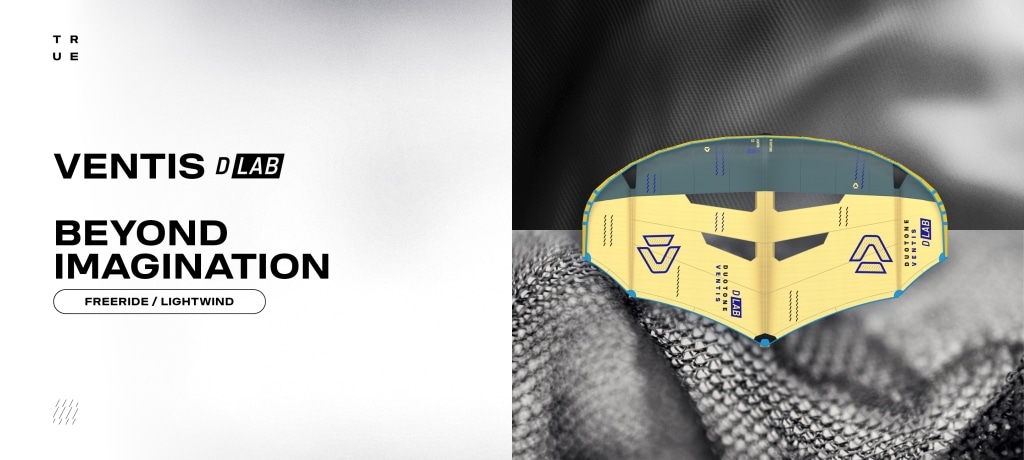 Introducing the latest innovation in light wind Wing Foiling – the Ventis D/LAB ensures you are first out on the water. This new 3 strut design provides the ultimate in lift and power in light wind conditions.
Premium Aluula material is used throughout the leading edge and struts. In combination with the sleek 3-strut design, this material provides a lightweight, rigid frame that offers unmatched performance in light wind
conditions
. The
Ventis
D/LAB delivers light, responsive and impressive lift that pulls you up and onto the foil without the need for excessive pumping.