SUPboarder have released details for the next SUP Skills Coaching Clinic where we invite you to join the October 8-9 weekend to learn new skills in all disciplines of SUP!
Register Your Interest Below!
In association with Beau Nixon from Travel With A Paddle, SUPboarder are hosting their next Coaching Clinic on the 8th & 9th of October on the Rame Peninsula, Cornwall. You will be able to paddle with the SUPboarder experts, improve your skills across a range of SUP disciplines and meet like minded people to chat everything SUP.
What should you expect from this weekend?
This SUP Skills Coaching Clinic is designed to improve your SUP technique and enhance your overall performance on the water.
We'll be capitalising on the conditions and switching up SUP disciplines based on the weather. If it's calm, you'll work on your board skills, touring, or race technique. If there's waves, you will be hitting the surf and if it's windy, you'll be doing a downwinder.
The Skills Clinic aims to help you become a better all-round paddler. Beau Nixon will be tailoring the sessions to suit your skill level, goals and aspirations, so even if you haven't tried all of the disciplines on the list, you will always be learning and progressing.
• We will be conducting video analysis which is a fantastic coaching tool as it allows you to see yourself paddling and make the necessary adjustments to your technique as highlighted by your coach.
• There will be 'open time' where we can discuss any of your questions about equipment, technique, etc and we will provide our honest, impartial advice.
• Get to use some different equipment during the weekend as we provide a small selection of different SUPs for you to use.
• Benefit from personalised coaching plans which you can refer back to after the Clinic to make sure you're continually improving.
If you're feeling a bit stale in your progression, need some expert coaching or want to learn from the best, this SUP Coaching Skills Clinic is for you.
SUP Skills Coaching Clinic
Register Your Interest
Dates: Saturday 8th & Sunday 9th October, 2022
Location: Rame Peninsula, Cornwall, UK
SUP Disciplines: Flat water board skills, open water/ocean paddling, downwind, surfing, race technique, touring
What's Included: Professional Coaching & Advice, Video Analysis, Get to know the SUPboarder Experts, Use of small selection of SUPs, Breakfast
Accommodation Options:
• Whitsand Bay Fort: Lodges, B&B, Campervan and tent site.
Price: £425pp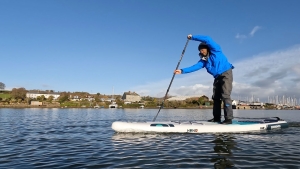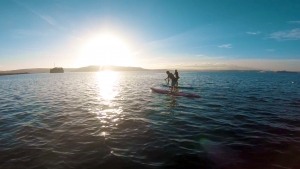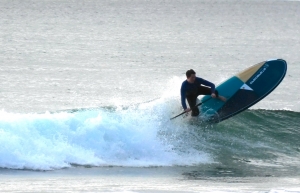 Other Key Details
We highly recommend to bring your own gear so you can maximise your progression and learning potential by paddling the same boards, however we will have a small selection of SUPs (surf & flat water) for you use if you either don't have a board for the conditions, or would like to try something new.
We have a maximum of 8 people for this Clinic, so get in quick! You can register your interest below and we will be contacting you on a first come first served basis.
Friday 7th October (optional): Evening meet & greet at a local Pub if you are around. Stop by for a drink or dinner
SATURDAY 8th October:
• 8:00am meet, location TBC / On water at 8:30am
• 12noon Lunch
• 2pm second on-water session, location TBC
• Evening Dinner of your choice.
SUNDAY 9th October:
• 8:00am meet, location TBC / On water at 8:30am
• 12noon Lunch
• 2pm second on-water session, location TBC
• 5:30pm conclusion of clinic
The Rame Peninsula in Cornwall is the perfect location for this Clinic as there are protected bays, surfing spots, downwind potential, estuary and sea paddling. Located only a short distance from Plymouth, Devon, Rame Peninsula is known as the 'The Forgotten Corner' of Cornwall and the beauty it holds is phenomenal. Paddle around towering cliffs, experience tidal estuaries and spend time nearby the ocean city of Plymouth with its rich history.
We're super excited to be hosting/coaching you and look forward to meeting you soon.
About Your Coach
-
Beau Nixon
Beau is an Australian SUP Champion who devotes his life to the sport and wants to help paddlers improve their technique through personalised coaching. With over 15 years experience as a coach in surfing and SUP disciplines in many locations around the world, Beau has amassed expert knowledge to assist you in reaching your SUP goals, or to have more fun on the water through improvement. Now residing in the UK, Beau and his wife, Clare, started their SUP travel company 'Travel With A Paddle' in 2018 which combines SUP Coaching and Environmental Eduction on trips in the Maldives, Costa Rica and other select destinations around the globe.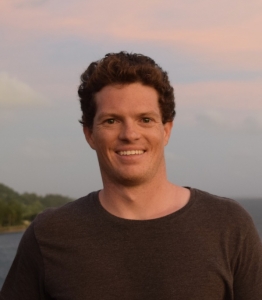 SUP Skills Coaching Clinic
Register Your Interest
Hosted By
-
SUPboarder Experts