Equip announced the launch of its first product, an autonomous self-service rental solution for Stand Up Paddle, at "The Paddle Sports Show" in Lyon, France.
**Press Release
Equip: a new way to rent any sport; anytime, anywhere.
How does it work?
Download the Equip app, choose the location, time and product, then grab the gear at the Equip Station near where you're going paddle boarding. The Equip Station itself is easy to install, 100% solar powered & constantly monitors all products to provide a high level of safety (parameters like hull air pressure, inventory & product status, weather conditions, etc.) with full remote station management via our proprietary dashboard interface.
Equip designed the solution with an environmental conscience that is close to the heart of this start-up; protecting the environment where we play is more important than anything else today. The sharing-economy model is undoubtedly the best solution for combining practicality and ecology.
Thierry Kunz co-founder and marketing lead at Equip.
To accelerate Equip's mission, Equip is opening up access to the system to any distributors or brands that would like to promote their products using Equip stations, as well as looking for local partners & reps around the world to help facilitate the access to paddle boards anytime, anywhere.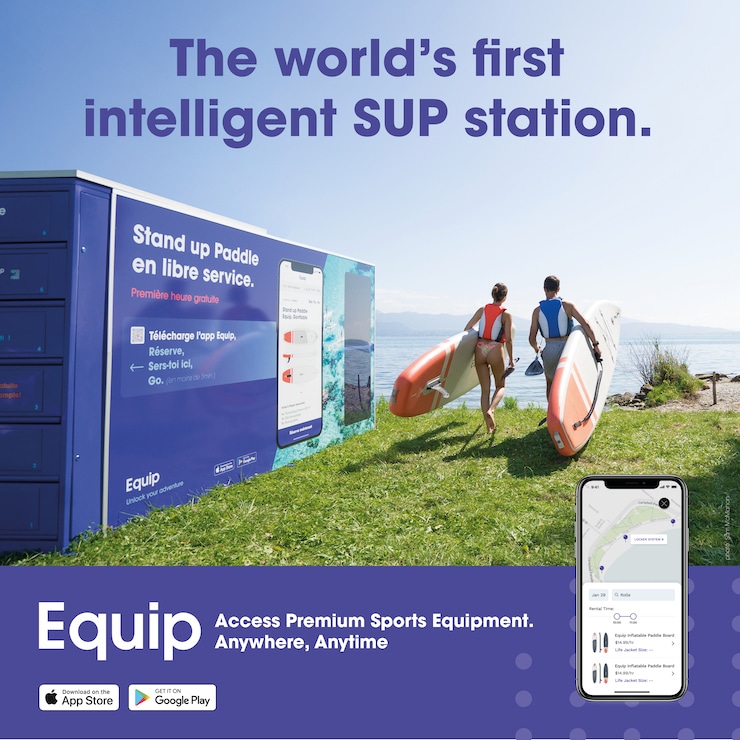 About Equip. 
Equip is an American technology company backed by several major sports companies that develops and operates mobile applications. Its mission is to positively impact the environment, people and society by facilitating access to premium sport products through self-service solutions worldwide.