Treat yourself in 2020 with a Maldives SUP charter. Unlimited SUP surf coaching, guided snorkels and educational chats from an onboard marine biologist, as well as plenty of time to swim, fish and relax. This is no ordinary SUP trip! Let 'Travel with a Paddle' do the planning so you can make the most of everything the beautiful Maldives has to offer onboard the luxury Dream Catcher II charter boat. Find out more below...
""I would highly recommend Travel with a Paddle to anyone. The trip was a dream. Having someone with local knowledge and knowing that the host was an accomplished surfer/paddle boarder increased the odds of getting great waves." (Rob Van Wieringen - 2019 Maldives Charter)"
The Trip
Experience a fully-guided SUP coaching trip accompanied with environmental education onboard the Maldives charter boat, Dream Catcher II. Ride glassy waves and practice your technique over and over again on mechanical-like waves formed over beautiful coral reefs.
This experience is ideal for anyone. Couples or friends who both SUP surf will benefit from unlimited SUP surfing and coaching, whilst non-surfing partners, friends or children can relax, swim and enjoy guided snorkels to learn more about the marine environment. Onboard and in the water, your every need will be taken care of.
25th April – 2nd May 2020
Prices from US$2,750pp
Limited spaces available
Expert SUP coaching
Australian SUP Champion and expert paddle coach, Beau Nixon, will take care of your SUP needs. With over 10+ years of experience working in the Maldives as a surf guide and coach, his knowledge of the waves, weather and tides will ensure you are surfing the best waves each day and receiving tailored coaching to help you improve. You will receive video analysis, in-water coaching and constant feedback which will enable you to immediately put into practice any coaching tips that Beau throws at you.
Educational Snorkels
Immerse yourself in the underwater world with accomplished Marine Biologist and ocean advocate, Clare Baranowski. Clare has managed coral rehabilitation and manta research projects in the Maldives and will be guiding both day and night snorkels, helping guests to gather data for citizen science research and teaching everyone onboard about the local and global marine environment. The snorkelling opportunities are abundant in the North & South Male Atolls as fishing regulations are strict meaning turtle, manta and whale shark populations are healthy and there is the chance of an encounter.
"Clare is somewhat of a marine guru and she harbours a genuine enthusiasm for the ocean. As pods of spinner dolphins jump into the air, Clare is beaming, pointing out the different species. She has seen this spectacle on many occasions, yet it is as if, like us, she is seeing it for the first time. (Andrea - dolphin cruise with Clare 2018)"
Together, Beau and Clare will be your hosts onboard to show you the very best of the Maldives.
In-Water Videography
Professional videographer, Stuart Howells, will be capturing all of the action above and below the water. The footage will be used for coaching purposes, reliving your best waves and incredible animal encounters, plus you will get to go home with a video edit of the whole trip.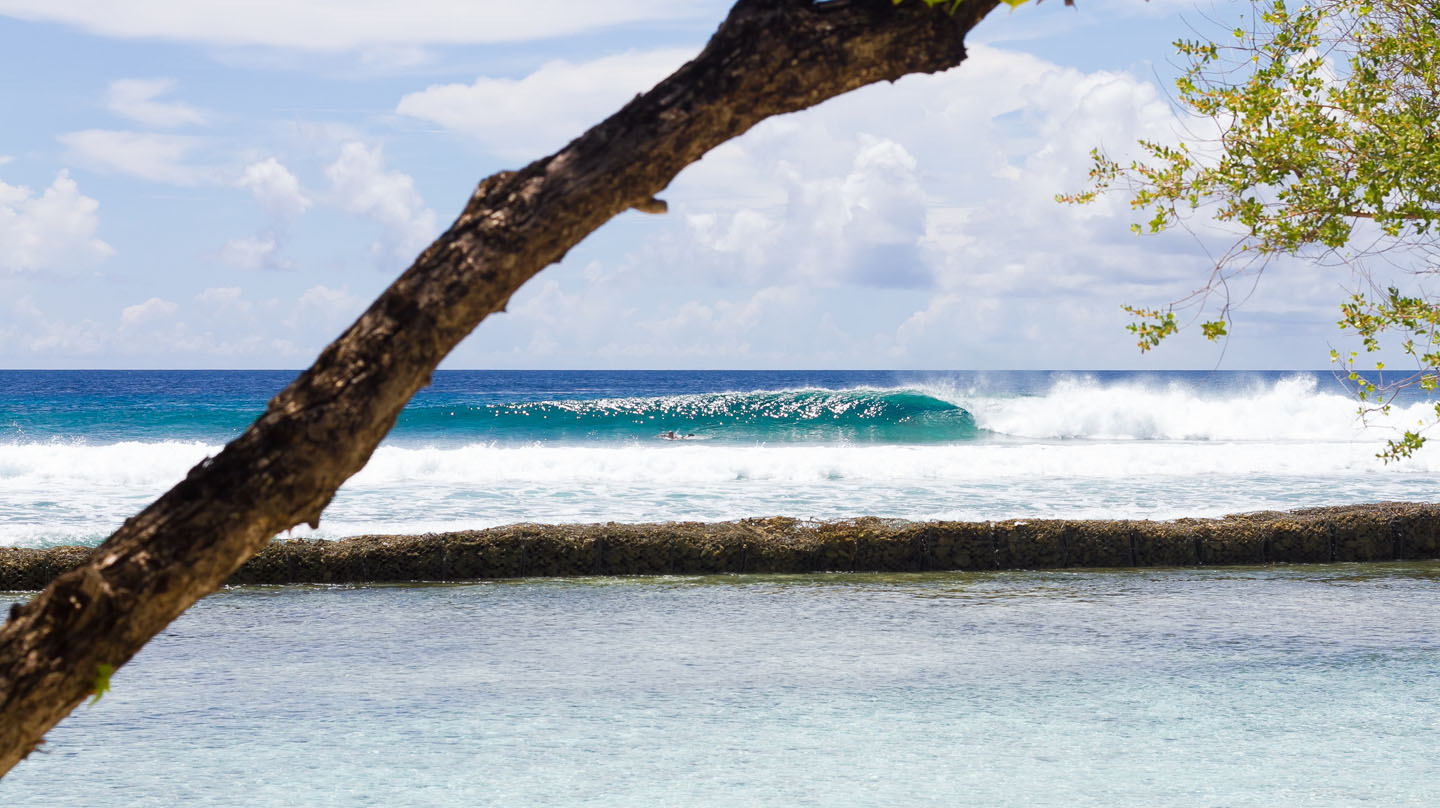 Location
The charter will be sailing close by Male, the capital of the Maldives between two atolls that are synonymous for surfing and snorkelling, the North Male Atoll and the South Male Atoll.
Twelve different breaks can be found in the sailing area. There are fast breaking, down the line rides where you can practice to generate speed and ride high along the wave, and more mellow, slower waves to practice your turning ability and improve your overall skills. All of the breaks are located with a short sail from one another, which means there will be lots of variety for the surfers onboard and an opportunity to surf multiple different waves during the trip.
SUPing Abilities
Reef passes create a deep water channel to the side of the surf break, safe for beginners to ride waves on the shoulder and a dream for all paddlers as upon finishing a ride, it is a simple paddle across into the deep channel for an easy paddle back to the lineup. There will not be any need to punch through wave after wave surfing in a place like this.
More advanced surfers can move further into the lineup where the wave becomes more steep to offer a thrilling ride. Multiple sections appear and create the perfect canvas to experience beautiful bottom turns, radical top turns, carving cutbacks and the ultimate tube ride.
Vessel
The charter, Dream Catcher II, is a luxury vessel benefiting from spacious cabins, elegantly designed interiors and ample outdoor living areas. Built in 2008 and remodelled last year, the boat is fitted with modern comforts allowing you to surf, travel and sleep in style. There are seven spacious cabins onboard, each with private en-suite bathroom, air-conditioning, TV, DVD, wifi and safe. The boat is designed to maximise the outside living areas and connect with your surroundings.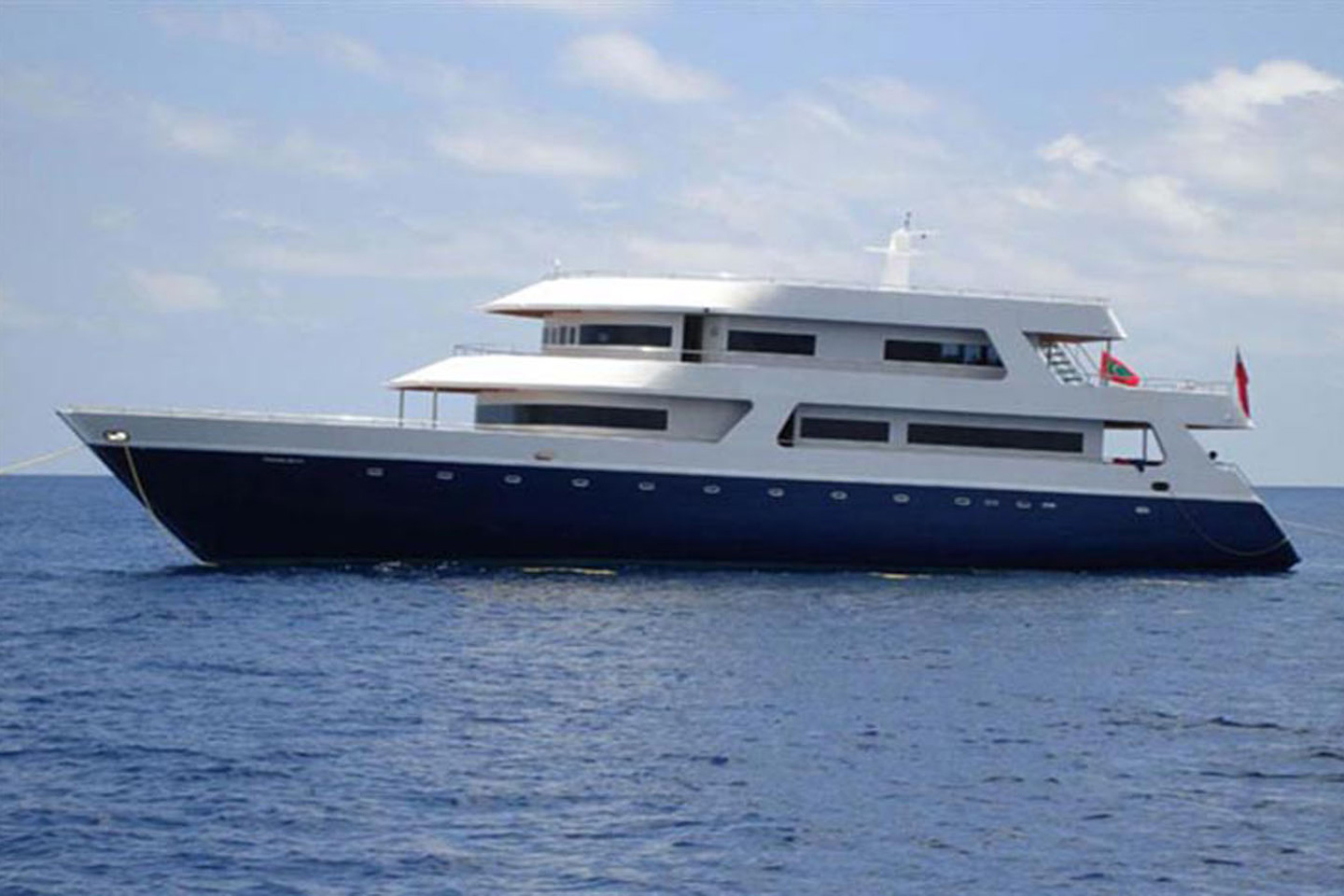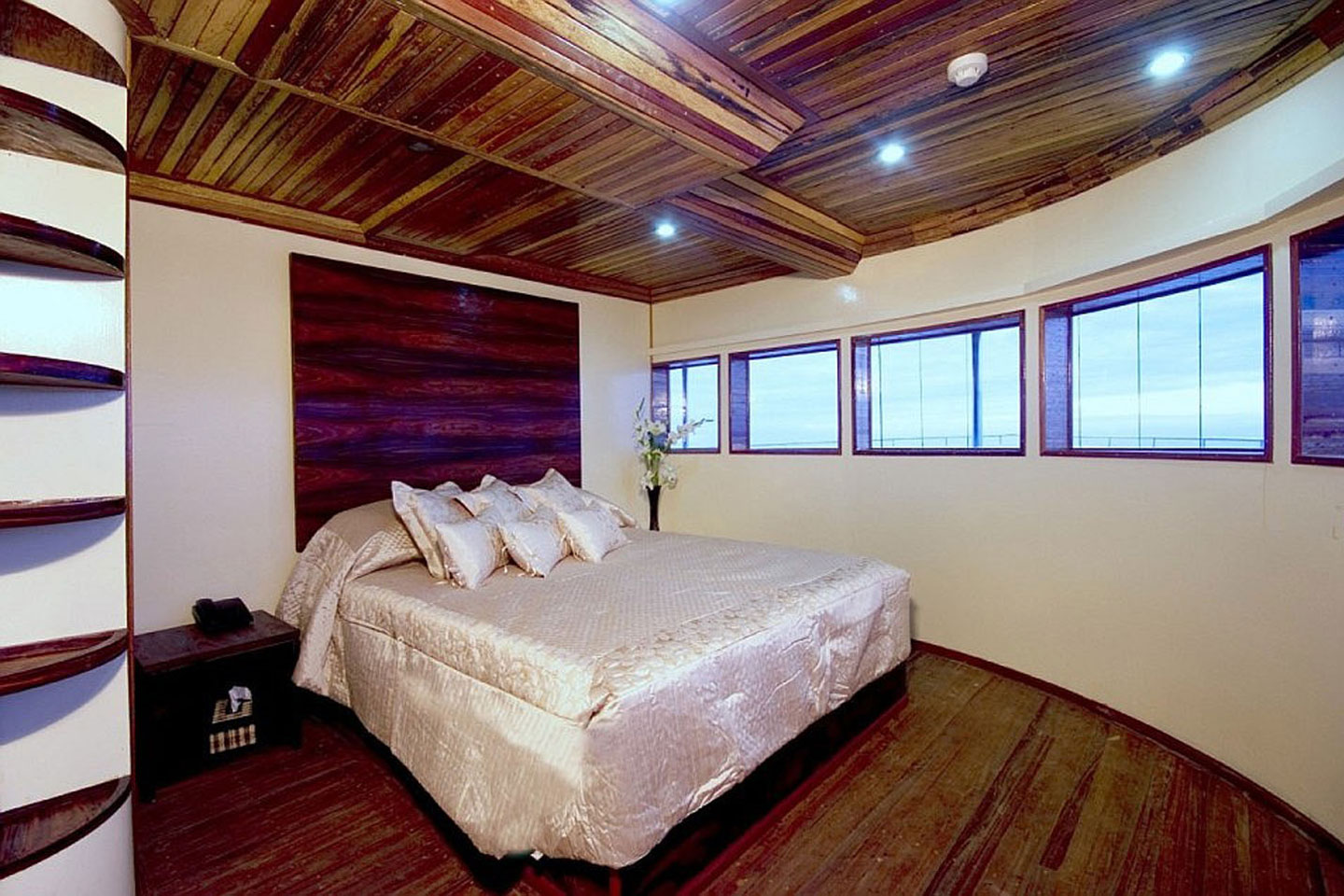 What's Included?
Twin share or private room accommodation
Airport Transfers
Full board meals (breakfast, lunch, dinner)
Expert Guides & Hosts onboard getting you the best waves
Unlimited coaching sessions with Beau Nixon
Videographer package (videos of your whole trip)
Tailored SUP coaching plan with video analysis
Onboard Marine Biologist
55ft Dhoni for surf/snorkel/transfers
Freediving
Fishing
Dolphin cruises
Flat water SUP
Snorkelling equipment
Fishing equipment (hand lines)
Tea, coffee, snacks
Unlimited water
12% GST & $6pp/night Green Tax
Goodie Bag
Use of Go Pro's
WIFI
NOT INCLUDED
Airfares
Additional beverages purchased onboard (alcoholic beverages, soft drinks, juices)
Travel Insurance
Additional transfers
How to Book?
Email beau@travelwithapaddle.com or call +44 (0) 7751 956788